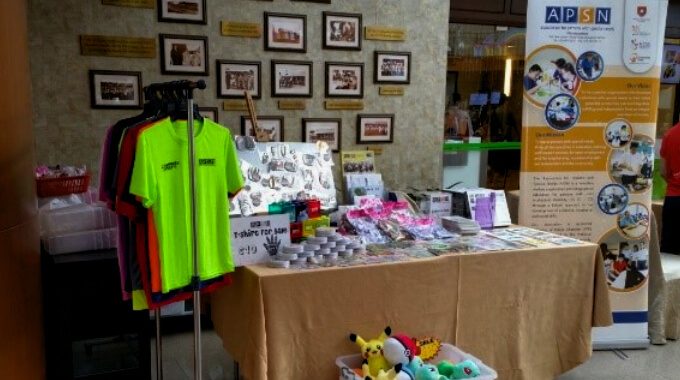 A Rainbow Christmas at Serangoon Gardens Country Club
Every year, Serangoon Gardens Country Club celebrates Christmas with their highly anticipated Christmas light-up, where a huge Christmas tree is ornamented beautifully.
On 26 November, APSN, together with five other charity organisations and social enterprises, set up stalls at the country club for their Christmas Charity Event to sell Christmas-related items to raise funds for their causes.
We sold T-shirts, Pokémon soft toys, Christmas cards, coasters, magnets and Lego coin boxes.
APSN would like to thank Serangoon Gardens Country Club for giving us the opportunity to raise funds for our beneficiaries.