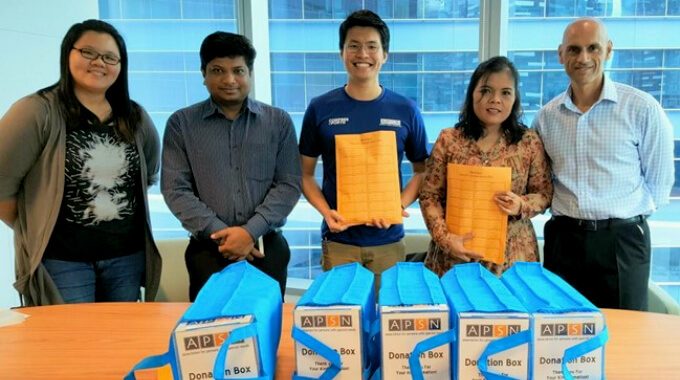 Fundraising Sales at Barclays
On 25 November 2016, APSN was invited to Barclays in-house Disney Fundraising Event.
We sold T-shirts and Pokémon soft toys as part of APSN's efforts in raising funds. Efforts through staff and volunteers from APSN and Barclays helped to raise a total of S$6899.30.
APSN would like to thank Barclays for giving us the opportunity to educate its staff about persons with special needs.