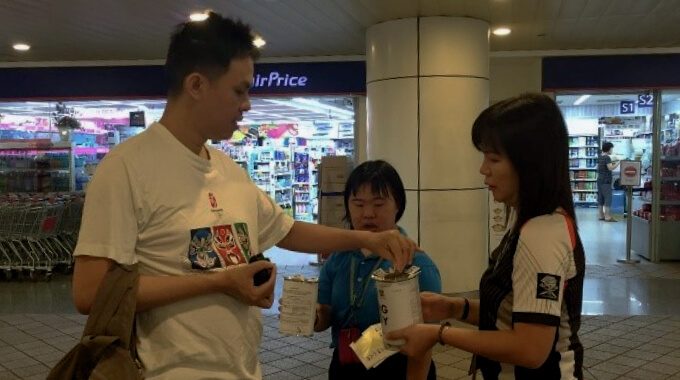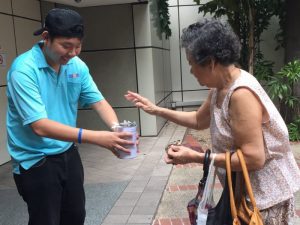 On 16 March 2016, APSN held its annual Flag Day fundraising event island-wide in hopes of raising funds for APSN's training and education as well as raising awareness on APSN.
This year's Flag Day involved students from various schools, centers and organisations such as Dennis Wee Group (GTA United), Geylang International Football Club, Balestier Khalsa Football Club and "Pause for A Cause".
APSN mobilised over 1,000 volunteers from Compassvale Secondary School, Raffles Girls School, Singapore Polytechnic, Tanjong Katong Secondary School, Bedok View Secondary School, Ping Yi Secondary School, Tanjong Katong Girl's School, Coral Secondary School, Dunman High School, East Spring Secondary School, Nan Chiau High School, APSN Delta Senior School, CHIJ St Nicholas Girl's School, Bowen Secondary School and FIS institute.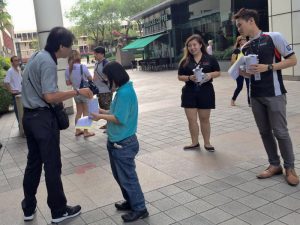 We raised more than $200,000 and would like to thank the various corporates and the public for your generous donations. ASPN would hereby extend our gratitude to everyone who have helped us in making our Flag Day a success, and for spreading the meaningful message of an inclusive society for persons with special needs.