Admission Application
Please submit your child's application using the digitised Special Education (SPED) school application form, at https://go.gov.sg/spedschoolapplicationform.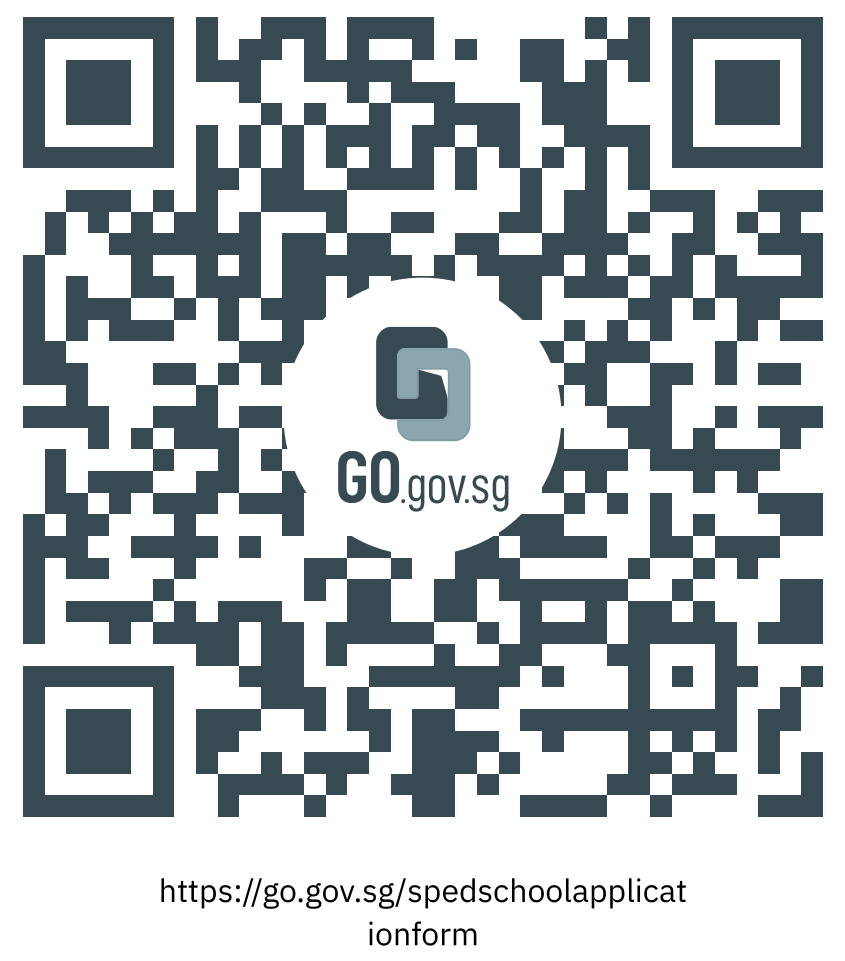 If you have any further queries, please contact:
Administrative Matters: Ms Siti
Diagnostic Reports and Assessment Matters: Mr Holden Lim
Allied Professionals Support: Mr Raimond Barrinuevo
Email: ks.ap@apsn.org.sg
Contact No: 6643 0300
Transfer from Mainstream School to SPED School
With effect from 10 October 2022, applications for a transfer from a mainstream school to a SPED school must be facilitated through the student's mainstream school.
Please approach the mainstream school Principal to apply for the transfer.
SPED schools will not accept direct applications from parents/legal guardians, private professionals, and hospitals.
For more information, please visit https://www.moe.gov.sg/special-educational-needs/apply.

Waitlisting in SPED Schools for Primary 1 Placement
With effect from 1 January 2023, a child applying for placement in Primary 1 in a government-funded SPED school can only be placed on the waitlist if the child has first been placed in another government-funded SPED school1 which serves the same primary diagnosed condition.
Please refer to this link for the list of SPED schools categorised by the primary diagnosed conditions.
1A child placed in a mainstream school will not be eligible to be on the waitlists for SPED schools. Should there be interest to transfer the child to a SPED school, please refer to the "Transfers from Mainstream Schools to SPED schools" section for more details
This requirement will also apply to returning Singaporeans entering KS at all levels.

Public Talk
The Public Talk is organised for parents who wish to know more about APSN Katong School. The talk will provide an overview of APSN, APSN's educational pathway, Katong School's key curriculum programme, admission criteria and application process.
Date: 25 May 2023
URL: https://forms.office.com/r/T5gh6dDpmd
(Registration opens on 1 April 2023)

PubIic Talk Information
Click below to view the slides:
1) KS Public Talk Slides 
2) Public Talk Admission Slides 
3) Public Talk FAQ


Click below to download and view more about our school's programmes:
Programmes @ APSN Katong School



Click here to watch the video:
https://www.facebook.com/6788957003/posts/10160686428497004/?vh=e&d=n

Video: Teachers are the biggest inspiration for all of us! Happy Teacher's Day!

Katong School Student Handbook
Student Handbook 2023
KS Connects! Newsletter
Click below to read our school termly newsletter!
Parents' Orientation
Welcome to Katong School
Preparing Your Child for KS
Parents' Resources
Holiday Refresher Resources for Families
Student Learning Space (SLS) Portal
Partners Appreciation
Appreciation for Our Partners
MOE Corporate Website
Apply to Special Education School
SPED Application Form
User Guide
Event: CCA Athletics_PAS Junior & Youth Athletics Meet
Date: 11 March 2023
The 11th of March saw a bustling of activity at the Para-Youth Athletics competition. A mix of 9 primary and 6 secondary students competed in a variety of track events that tested their agility and speed. Primary students showcased their strength in the track events, while secondary students went a step above and competed in both track and field events. The primary school students won 2 silver medals respectively in the …..
Event: Parenting Talk: Build Great Relationships with Your Child!
Date: 4 March 2023
A one-hour parenting workshop was held on 4 March 2023, Saturday morning to encourage parents to build great relationships with their children by connecting with their emotions. Parents were taught the importance of emotions and the different ways they can connect with their children's emotions. Did you know, knowing how to cope with emotions can help a …..

Click on the grey dots below to toggle between Our Stars and Our Gems.

Key Feature – Youth Day Celebration – Showing Our Appreciation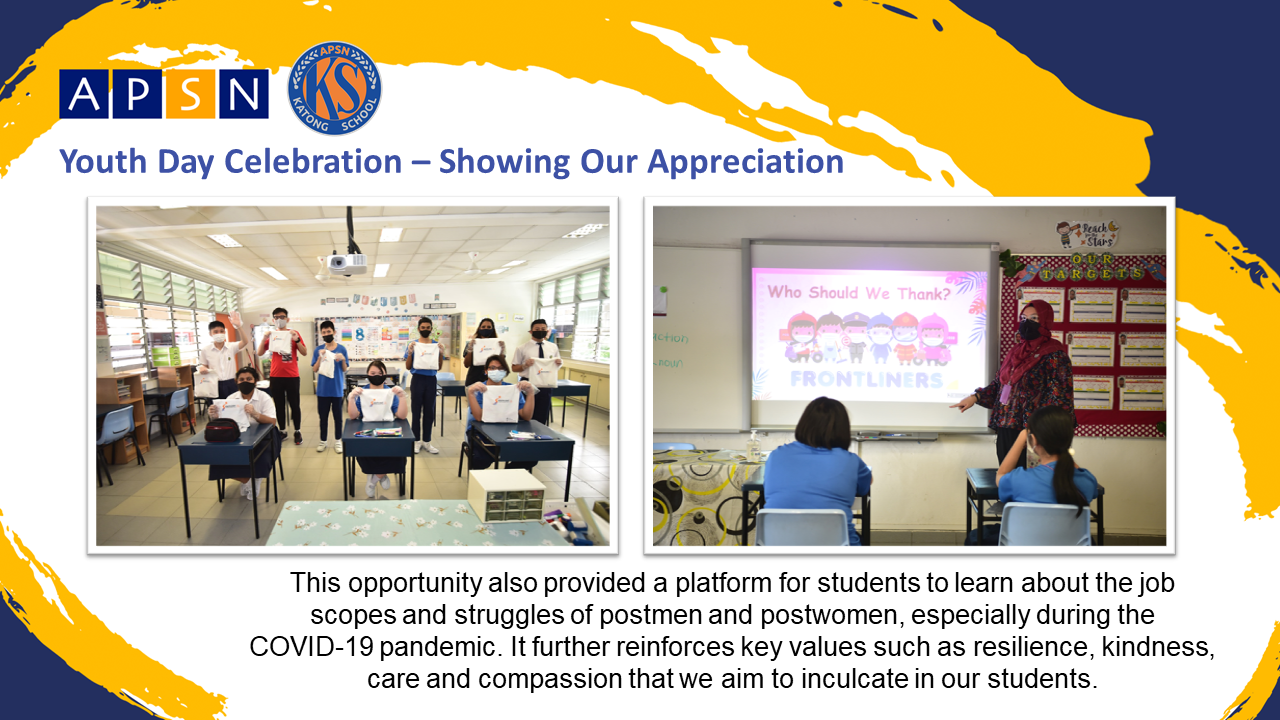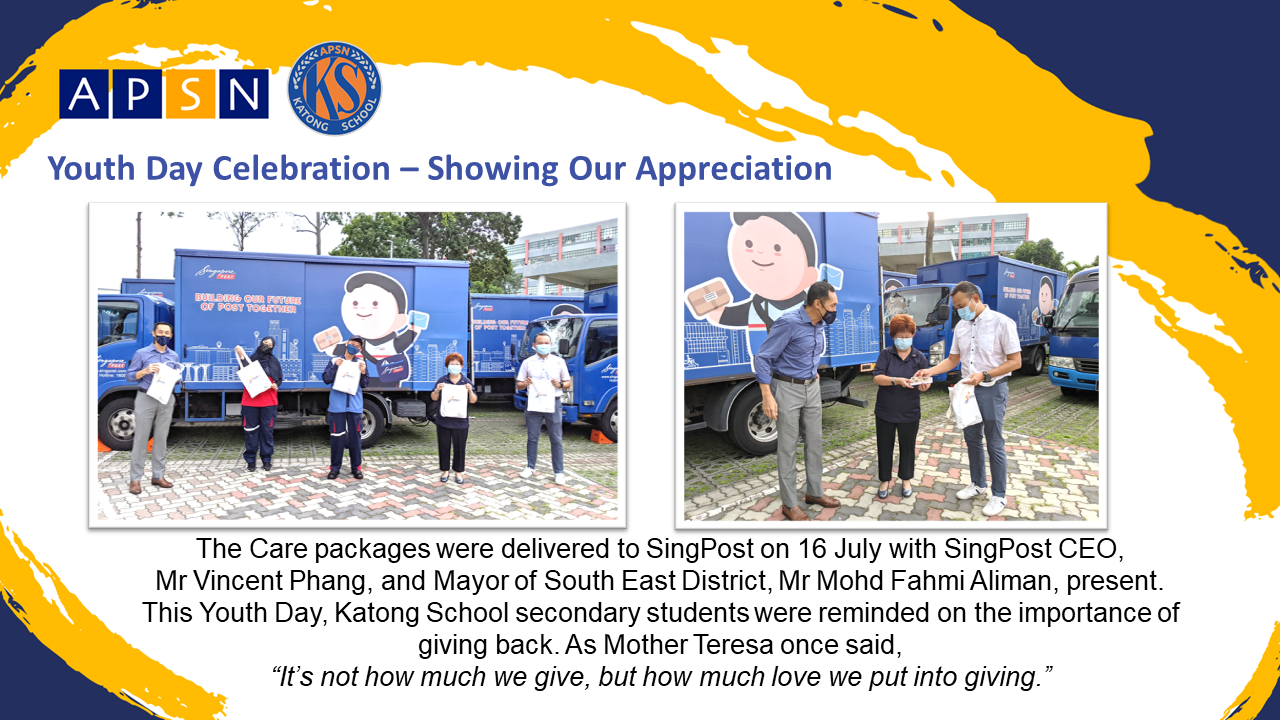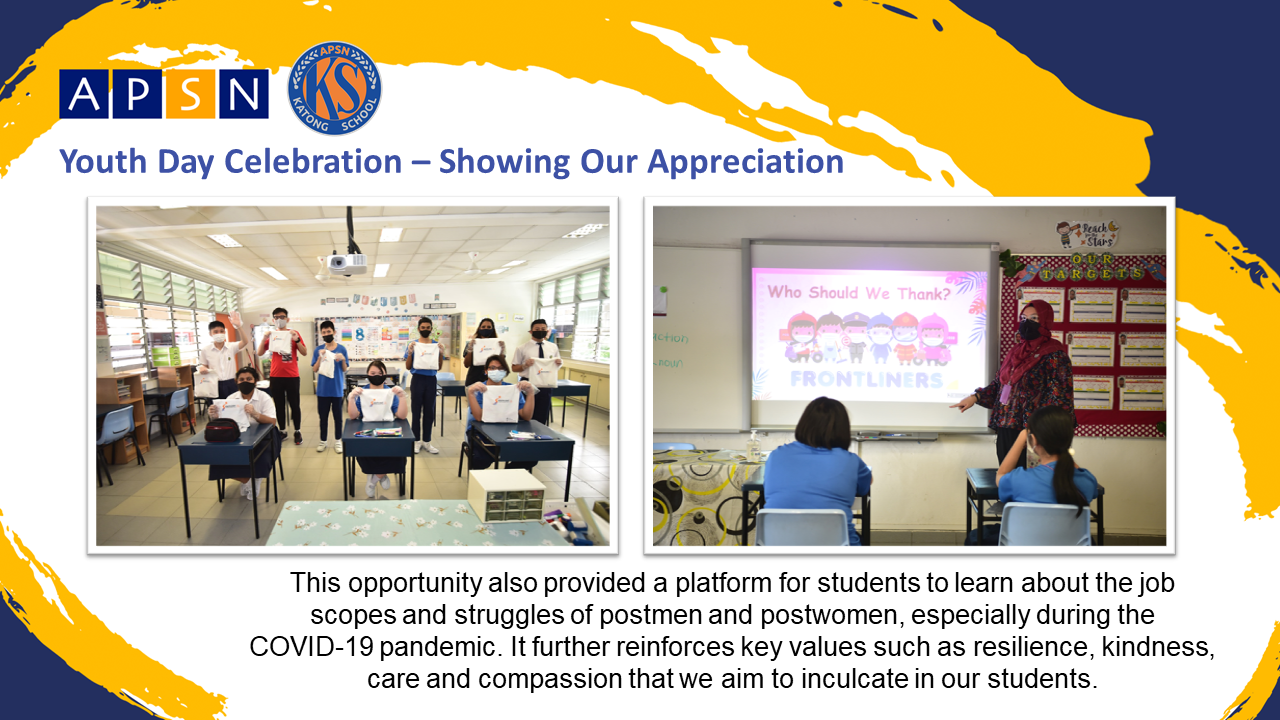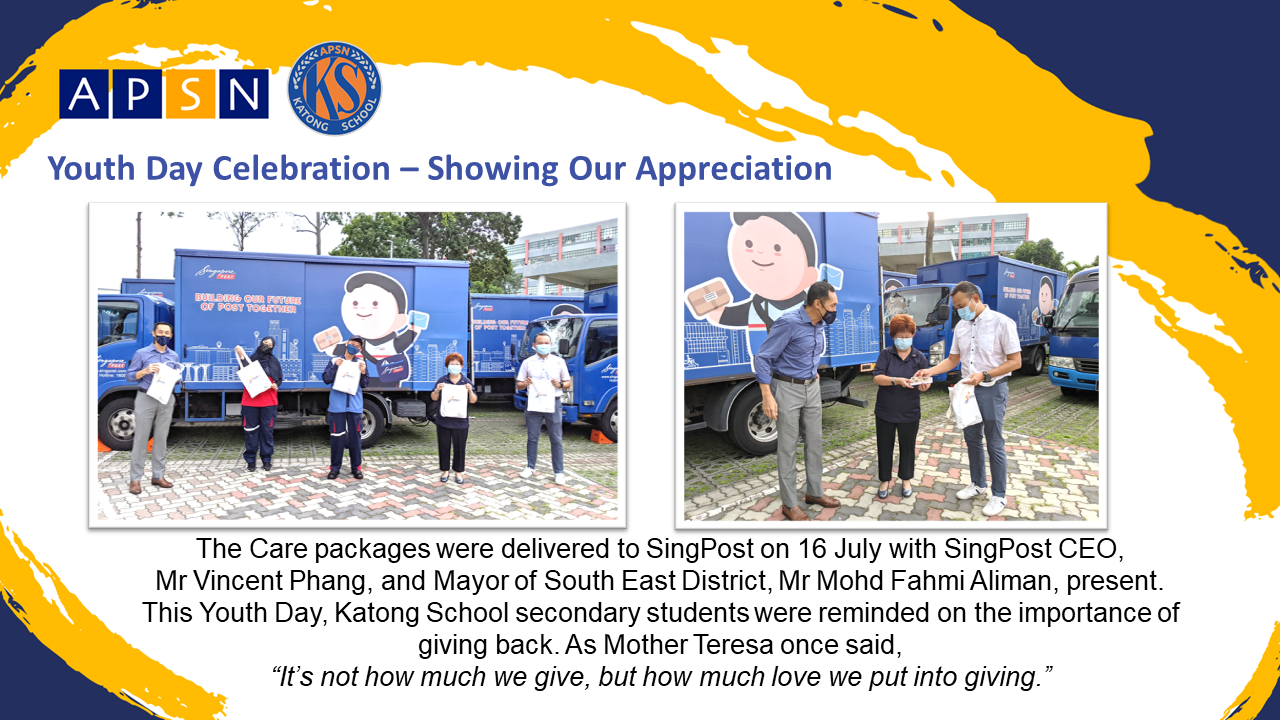 Our Journeys, Our Stories