Admission Application
Please submit your child's application using the digitised Special Education (SPED) school application form, at https://go.gov.sg/spedschoolapplicationform.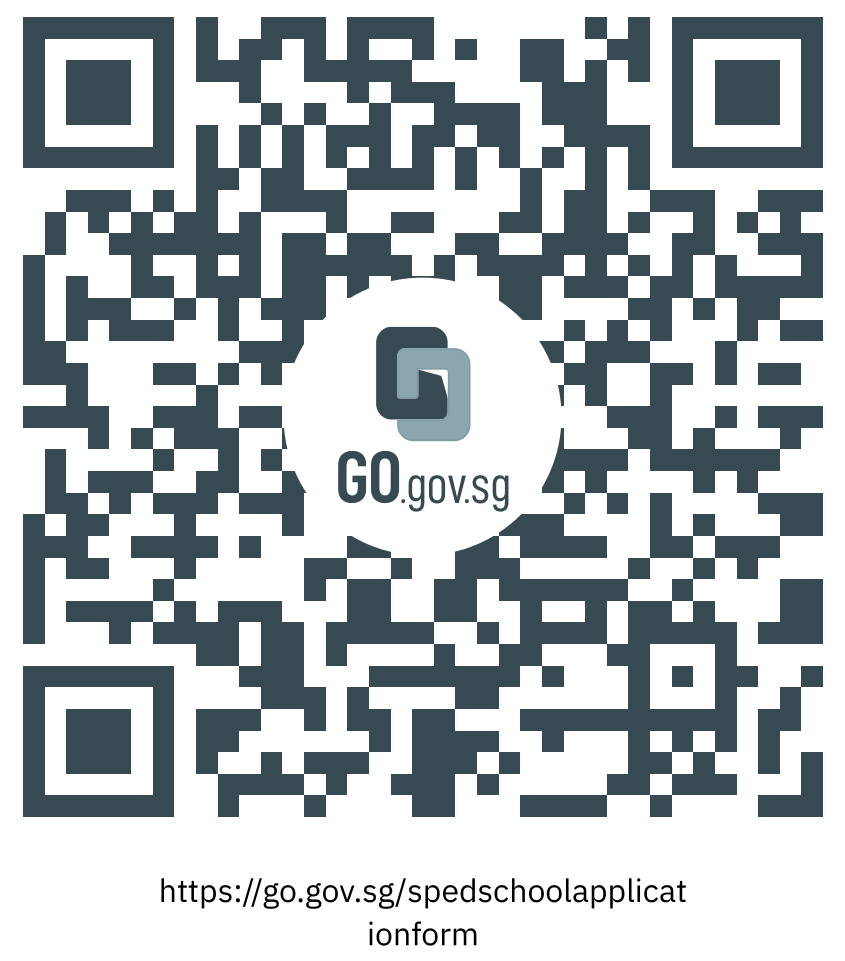 If you have any further queries, please contact:
Administrative Matters: Ms Siti
Diagnostic Reports and Assessment Matters: Mr Holden Lim
Allied Professionals Support: Mr Raimond Barrinuevo
Email: ks.ap@apsn.org.sg
Contact No: 6643 0300
Transfer from Mainstream School to SPED School
With effect from 10 October 2022, applications for a transfer from a mainstream school to a SPED school must be facilitated through the student's mainstream school.
Please approach the mainstream school Principal to apply for the transfer.
SPED schools will not accept direct applications from parents/legal guardians, private professionals, and hospitals.
For more information, please visit https://www.moe.gov.sg/special-educational-needs/apply.

Waitlisting in SPED Schools for Primary 1 Placement
With effect from 1 January 2023, a child applying for placement in Primary 1 in a government-funded SPED school can only be placed on the waitlist if the child has first been placed in another government-funded SPED school1 which serves the same primary diagnosed condition.
Please refer to this link for the list of SPED schools categorised by the primary diagnosed conditions.
1A child placed in a mainstream school will not be eligible to be on the waitlists for SPED schools. Should there be interest to transfer the child to a SPED school, please refer to the "Transfers from Mainstream Schools to SPED schools" section for more details
This requirement will also apply to returning Singaporeans entering KS at all levels.

Public Talk
The Public Talk is organised for parents who wish to know more about APSN Katong School. The talk will provide an overview of APSN, APSN's educational pathway, Katong School's key curriculum programme, admission criteria and application process.
PubIic Talk Information
Click below to view the slides:
1) KS Public Talk Slides 
2) Public Talk Admission Slides 
3) Public Talk FAQ


Click below to download and view more about our school's programmes:
Programmes @ APSN Katong School



Click here to watch the video:
https://www.facebook.com/6788957003/posts/10160686428497004/?vh=e&d=n

Video: Teachers are the biggest inspiration for all of us! Happy Teacher's Day!

Katong School Student Handbook
Student Handbook 2023
KS Connects! Newsletter
Click below to read our school termly newsletter!
Parents' Orientation
Welcome to Katong School
Preparing Your Child for KS
Parents' Resources
Holiday Refresher Resources for Families
Student Learning Space (SLS) Portal
Partners Appreciation
Appreciation for Our Partners
MOE Corporate Website
Apply to Special Education School
SPED Application Form
User Guide
Event: Community Piano Launch at Bayfront MRT Station
Date: 22 July 2023
On 22 July 2023, students and staff from Katong School were invited to the launch of a Community Piano at Bayfront MRT station by SMRT The event was graced by Ms Josephine Teo, Minister for Communications and Information,
Our students contributed 50 pieces of art which were used to decorate the community piano.
Event: NEA Awards Ceremony
Date: 11 July 2023
Primary 5 students from the Artist Inc. CCA performed at the National Environment Agency (NEA) Awards Ceremony on 11 July. Thirteen dedicated and talented students took to the stage with an energetic and fearless dance performance. The audience showed their appreciation for our students through their applause at the end of the performance. The event provided our students with a fantastic platform to actively engage with the community and showcase their talents.
Event: Our School Our Voice X Youth Day 2023 – Community Recycling Drive
Date: 7 July 2023
Students celebrated Youth Day on 7 July 2023 as agents of change by contributing to the school's sustainability drive. The Sec 1 and 2 students showcased their creativity and innovation by transforming recyclable materials into functional and sustainable products. Their creations were then proudly presented to their peers by class representatives, who shared how their products contribute to environmental…..

Click on the grey dots below to toggle between Our Stars and Our Gems.

Key Feature – Student Leadership Training with TOUCH on 30 May 2023
Our Journeys, Our Stories