APSN provides courses in the areas of disability, mental health and wellness, and social inclusion. We aim to develop the knowledge and capabilities of various stakeholders in the community so that we can strive towards a more inclusive society.
We are working towards becoming an Accredited Training Organisation (ATO) and converting our courses into Workforce Skills Qualifications (WSQ) courses by 2024. As an ATO, APSN will be able to provide value-added training by offering WSQ and non-WSQ courses to caregivers, employers, partners, volunteers and other professionals in the disability sector. 
Available Courses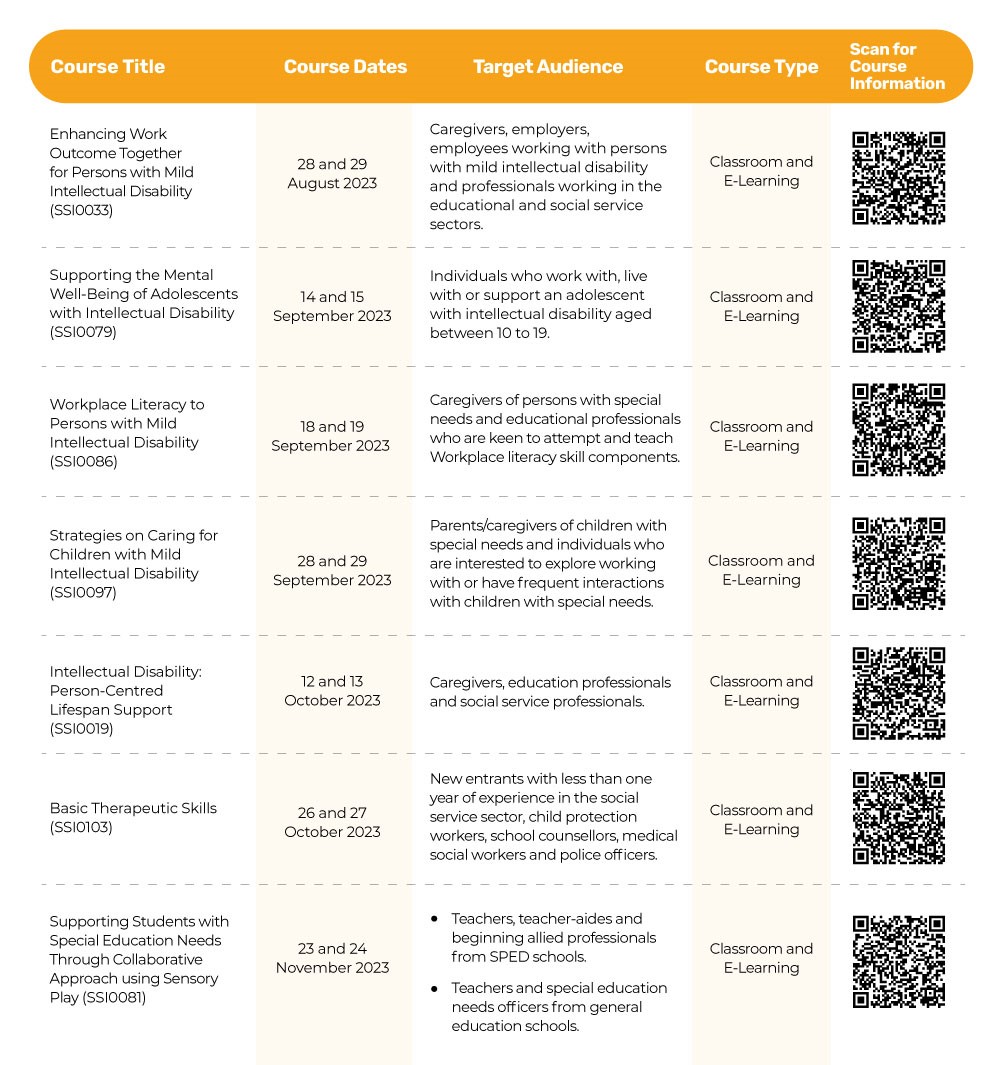 Click here to learn more or register for the course.
Training venue:
Lifelong Learning Institute
11 Eunos Road 8
#09-01
Singapore 408601
Connect with Us