Click on the markers within the image below for more information.

(Click on the following tabs for more information)
Curriculum Framework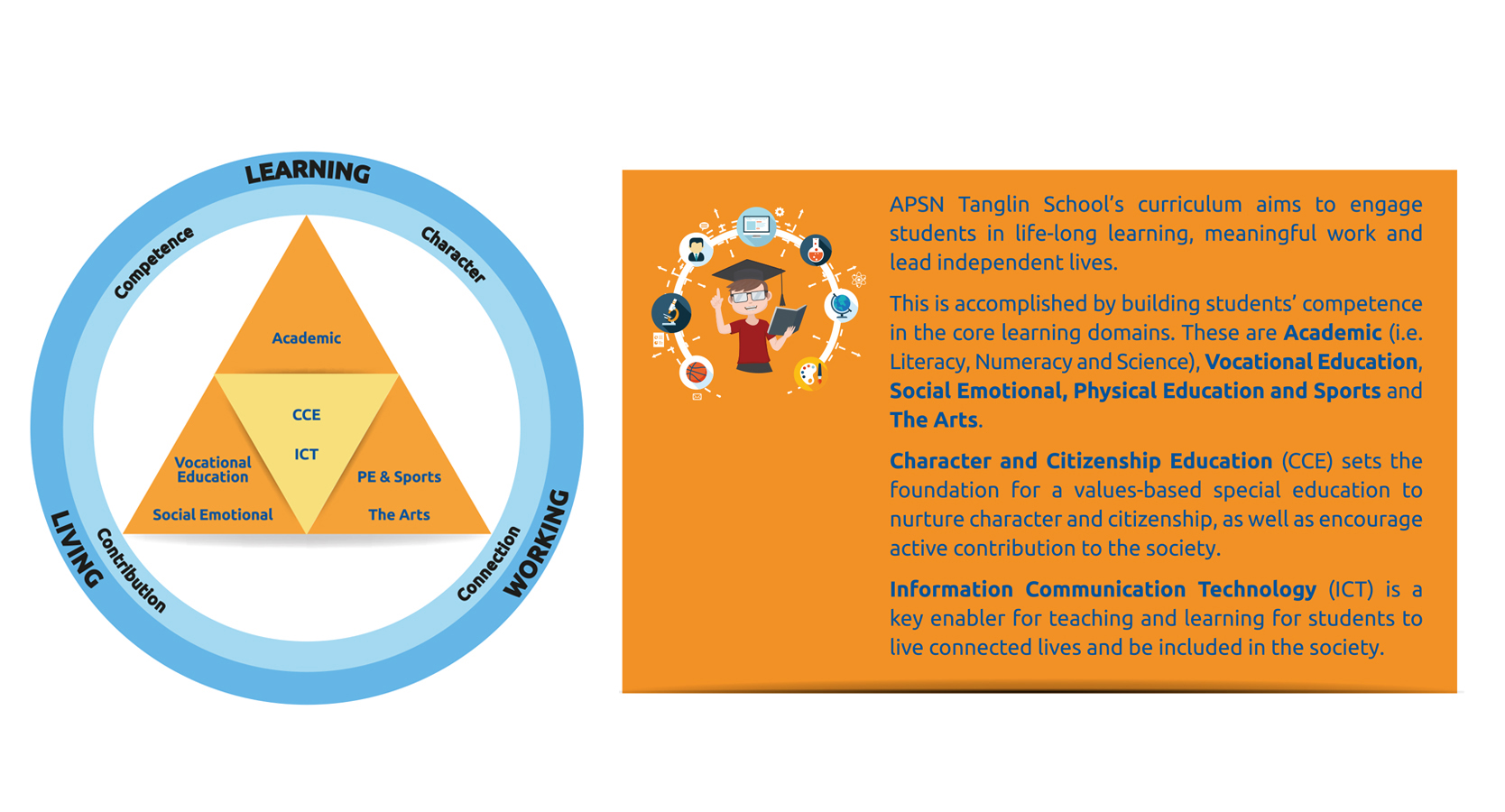 Key Learning Areas
School-Home-Community Partnership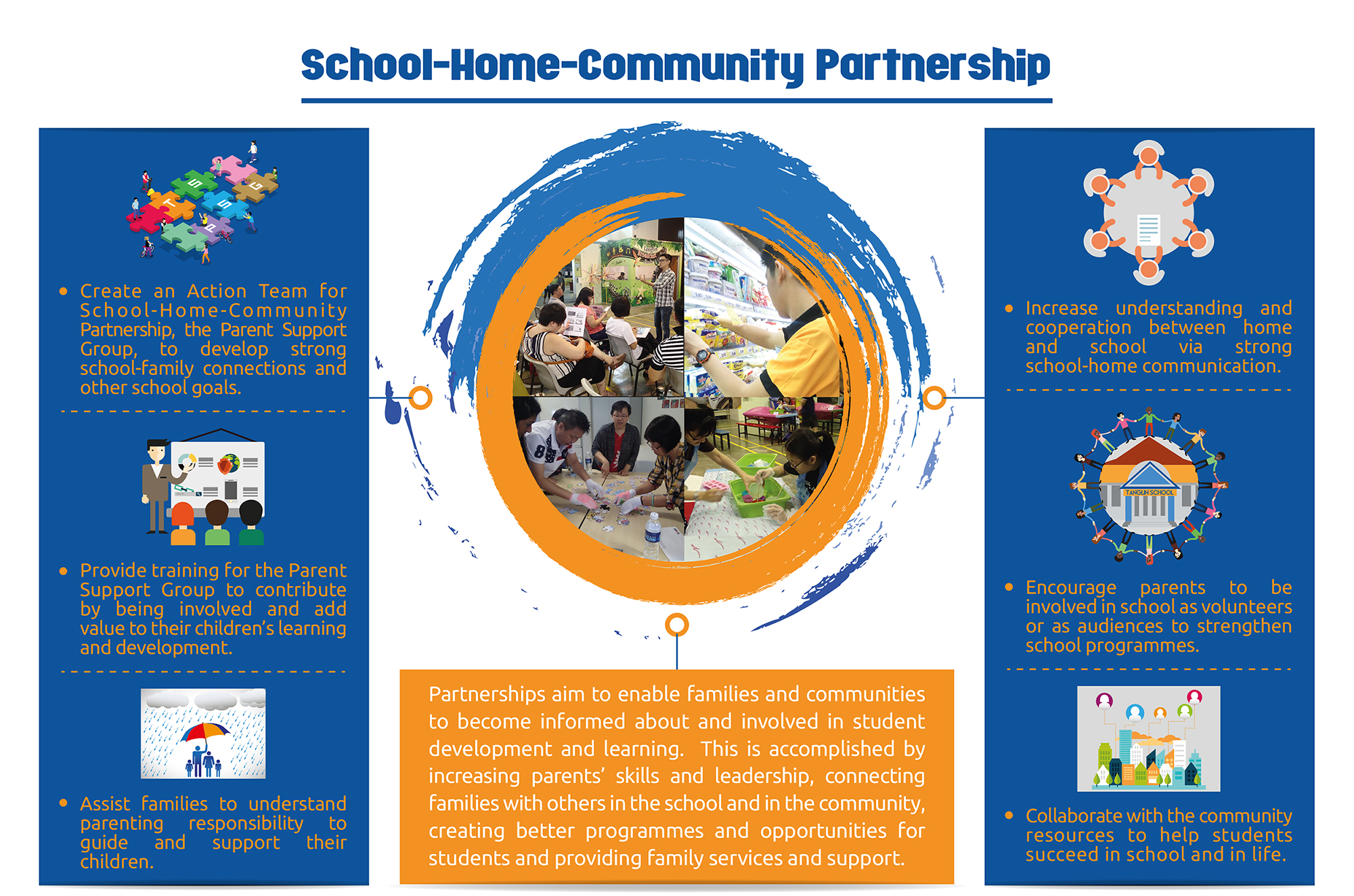 Co-Curricular Activities (CCAs)
Allied Professional Services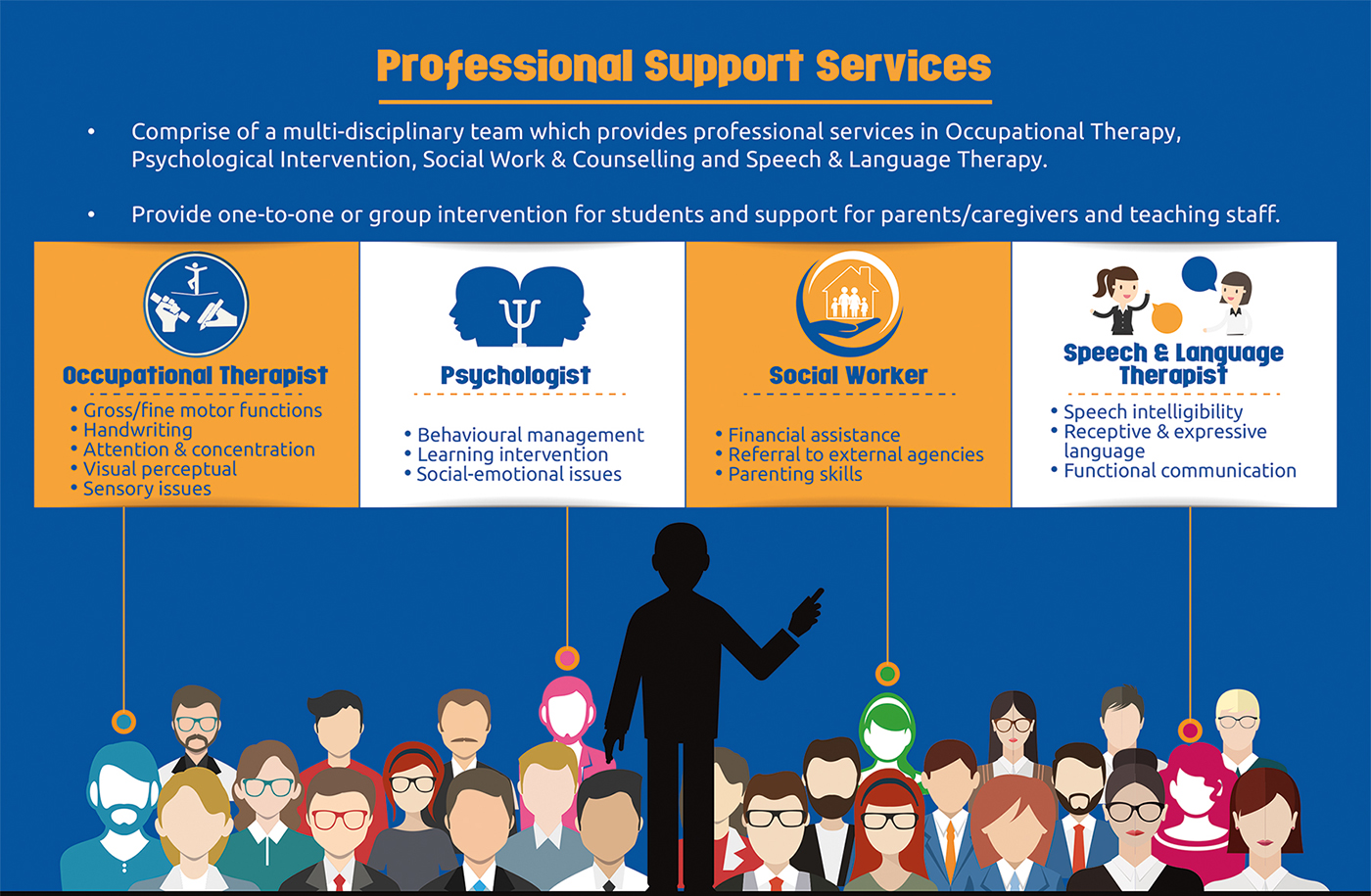 APSN Tanglin School Open House 2022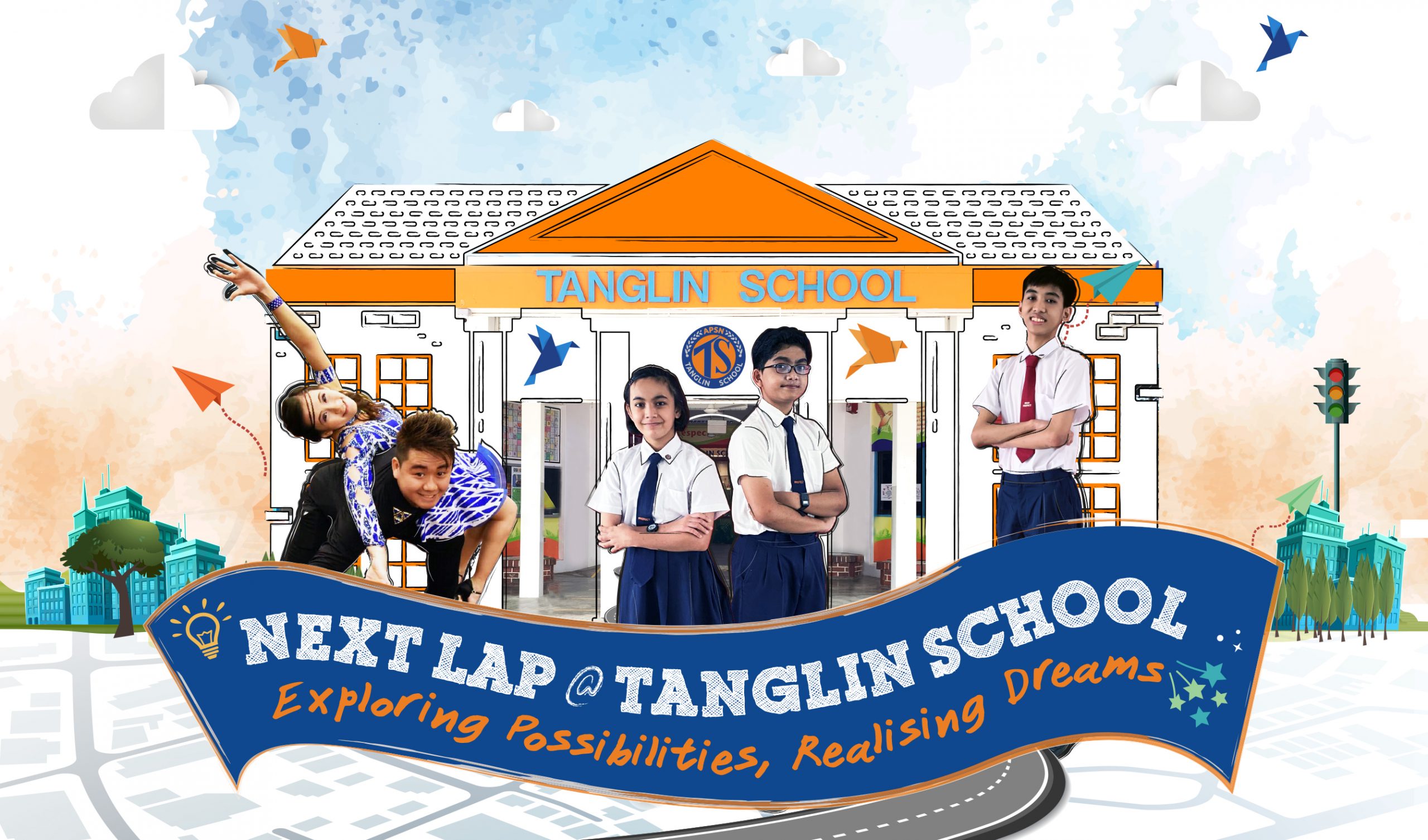 About Us @ APSN Tanglin School
Date: 24 September 2022, Saturday
Time: 8.30am to 11.30am
Register via email at ts@apsn.org.sg by Friday, 2 September 2022.
Attention: Ms Pauline Yap
National Day Celebration at Tanglin School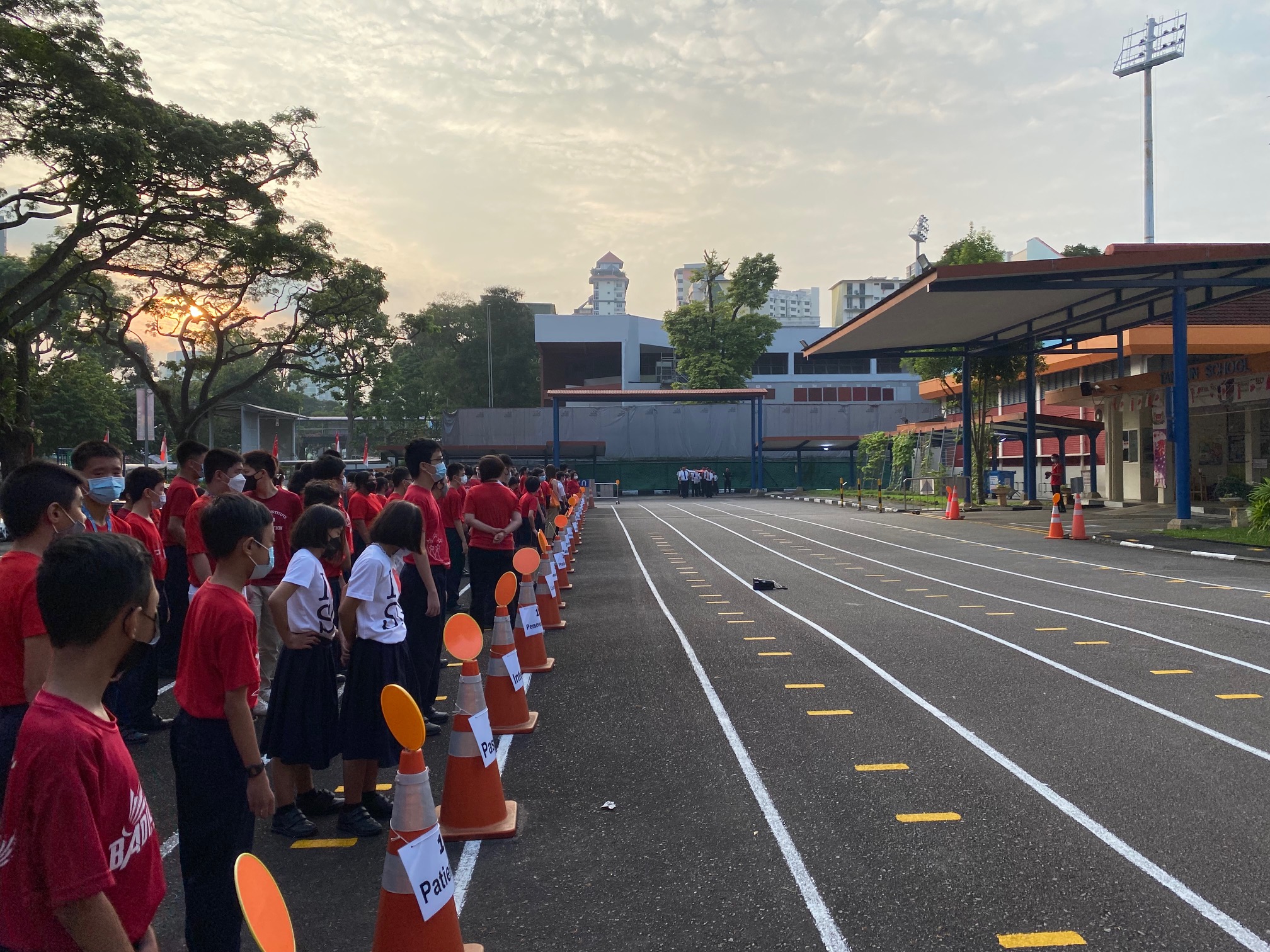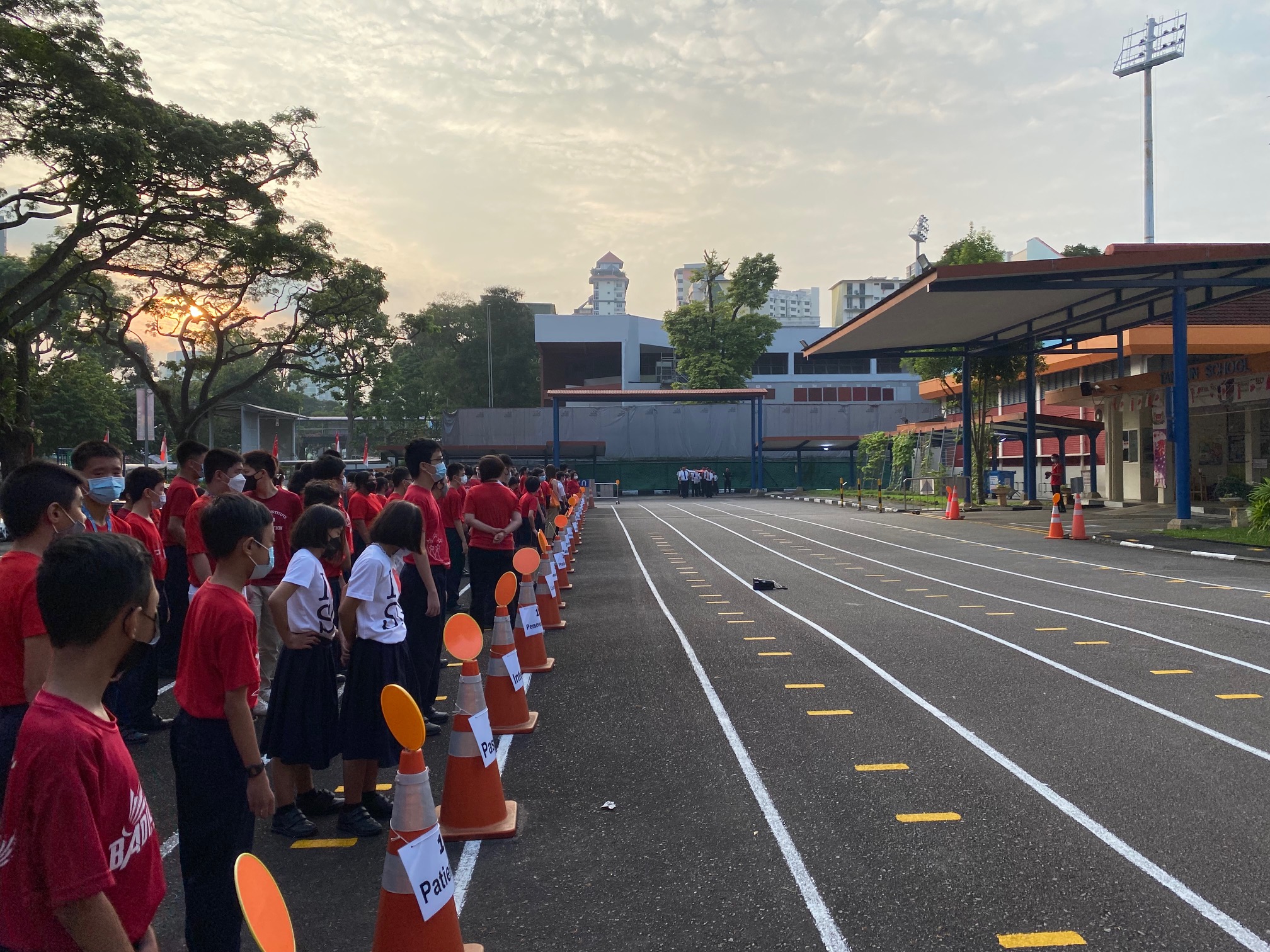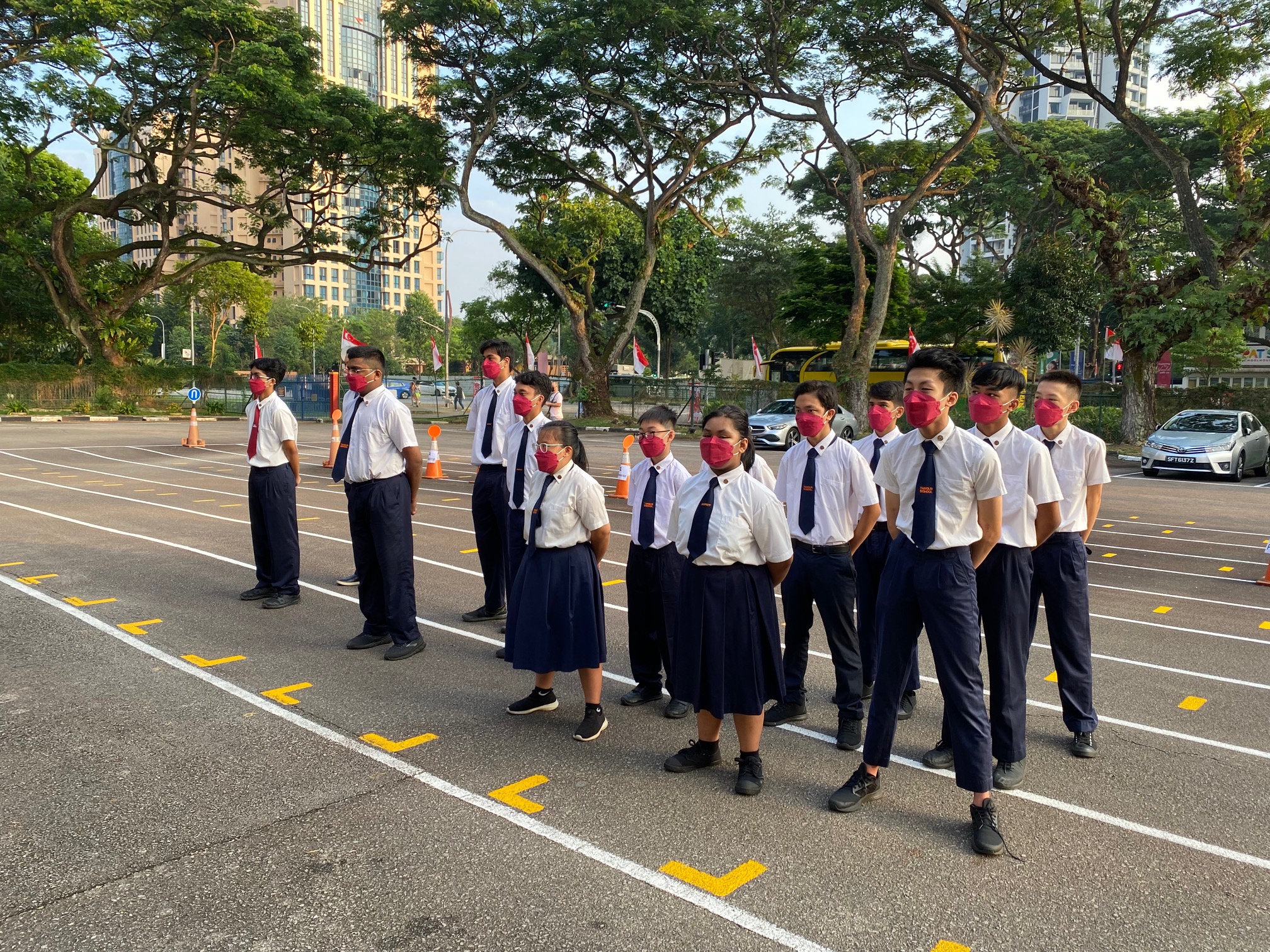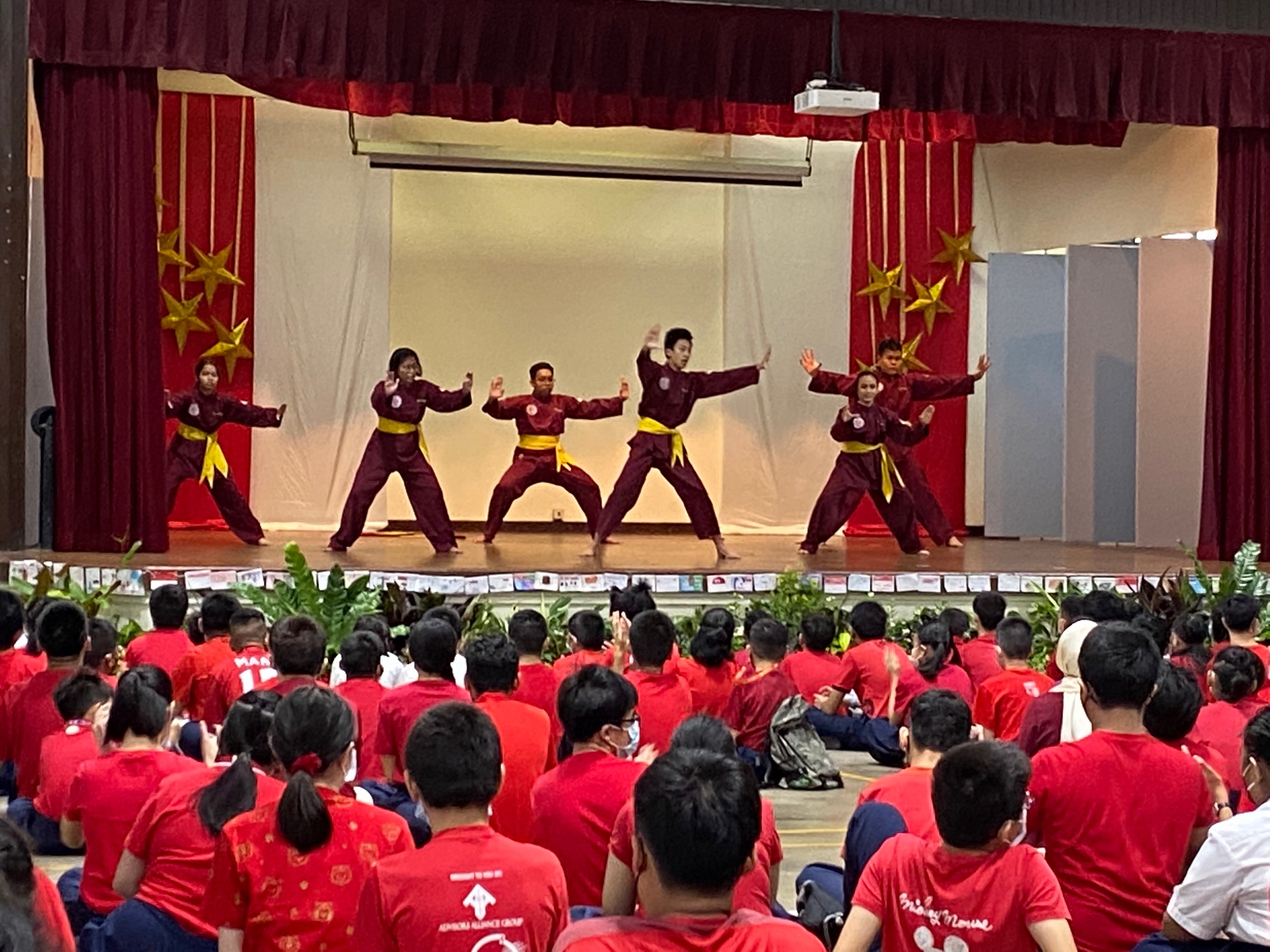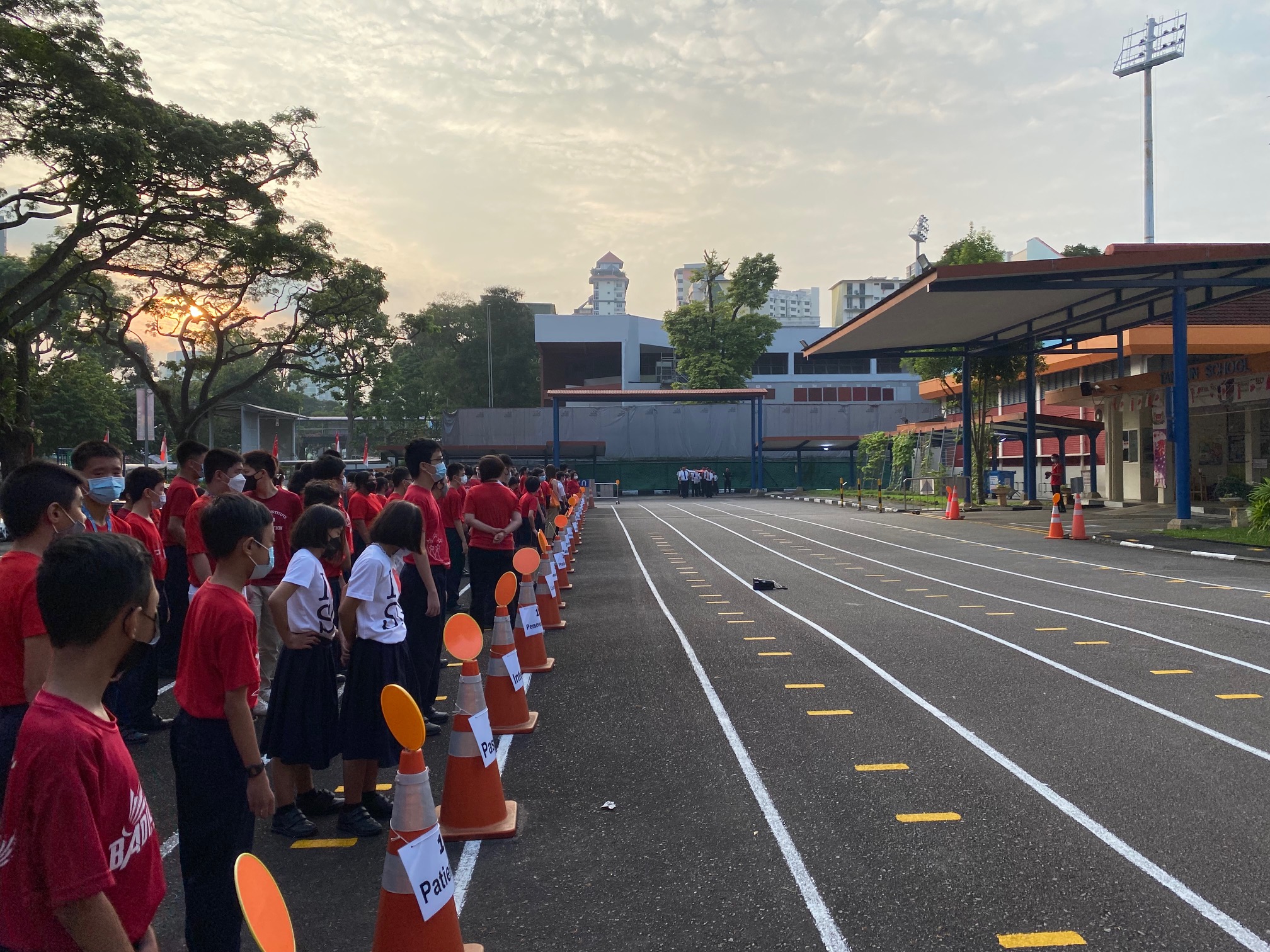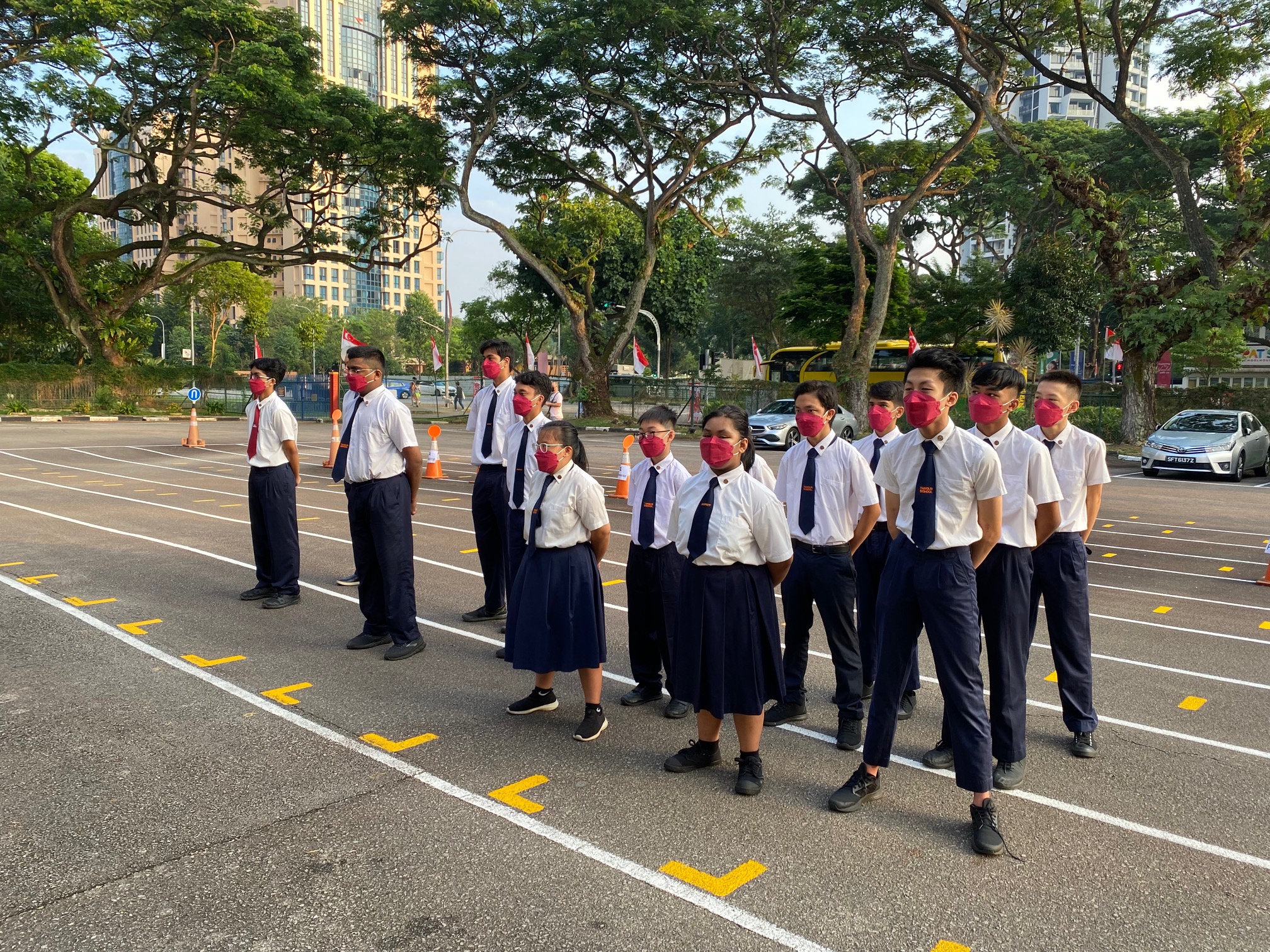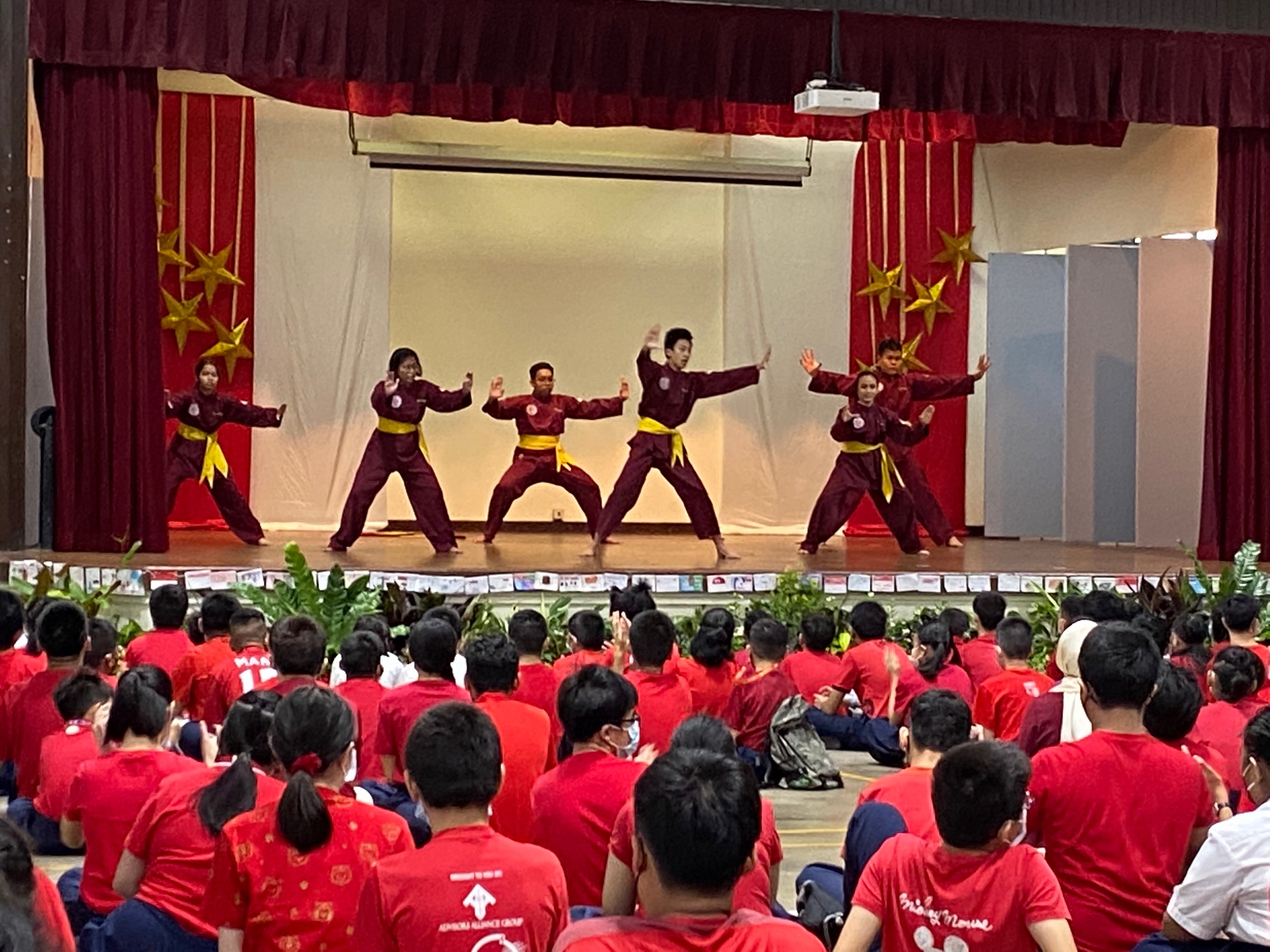 APSN Tanglin School (TS) celebrates Singapore's 57th year of independence! The theme for this year "Stronger Together, Majulah!" is clearly embodied when students came together for the GetActive! Workout, choreographed to this year's National Day song. Despite being masked up, all students sang in unison to the rousing tunes and were reminded to hold on to what they have in common, rather than their differences, and to be united when dealing with any challenges. The celebrations ended with each student receiving a goodie bag consisting of snacks – epok-epok and kueh keria. Happy National Day, Singapore!
Community in Bloom Singapore Gardeners' Cup Gold award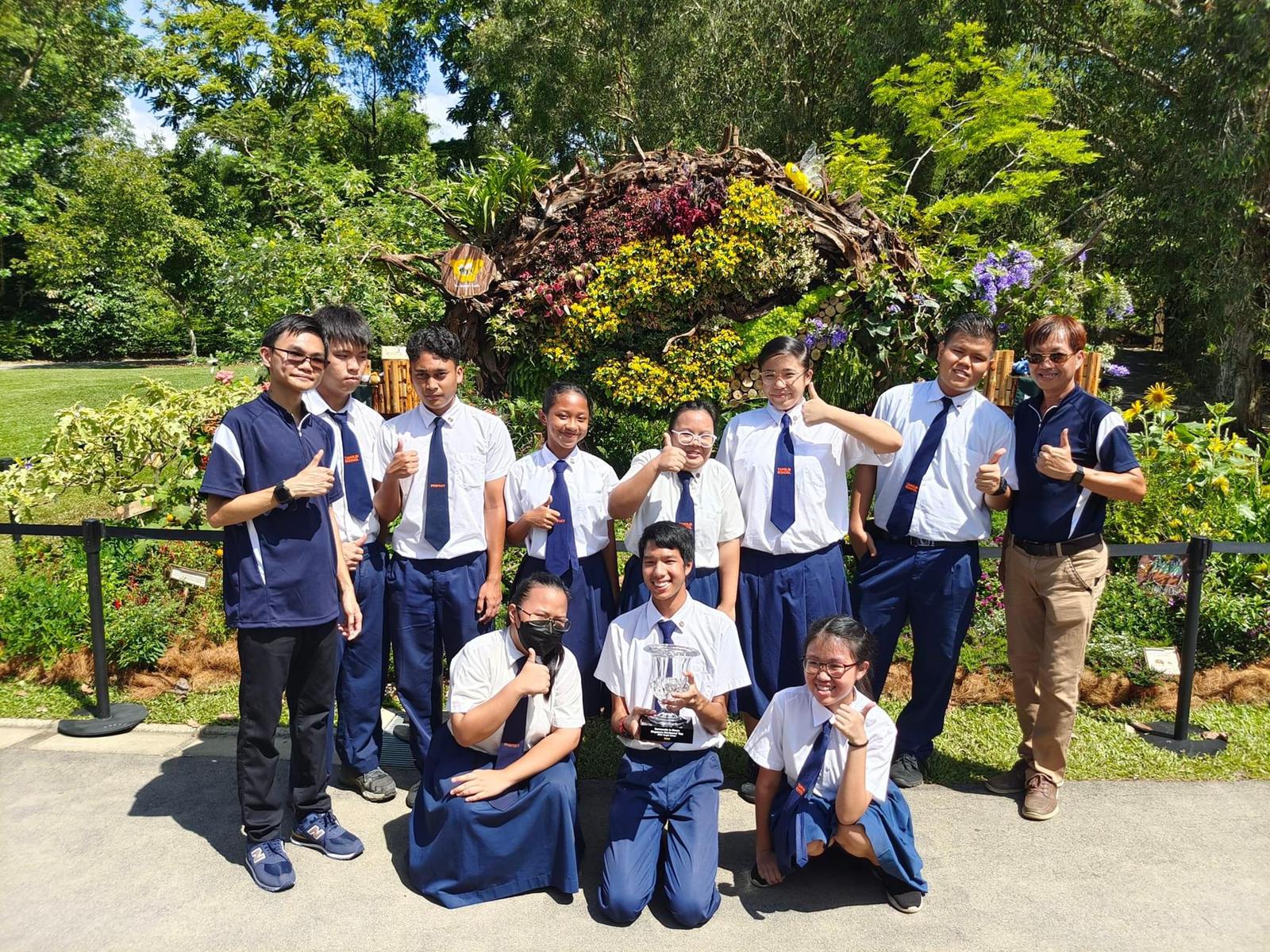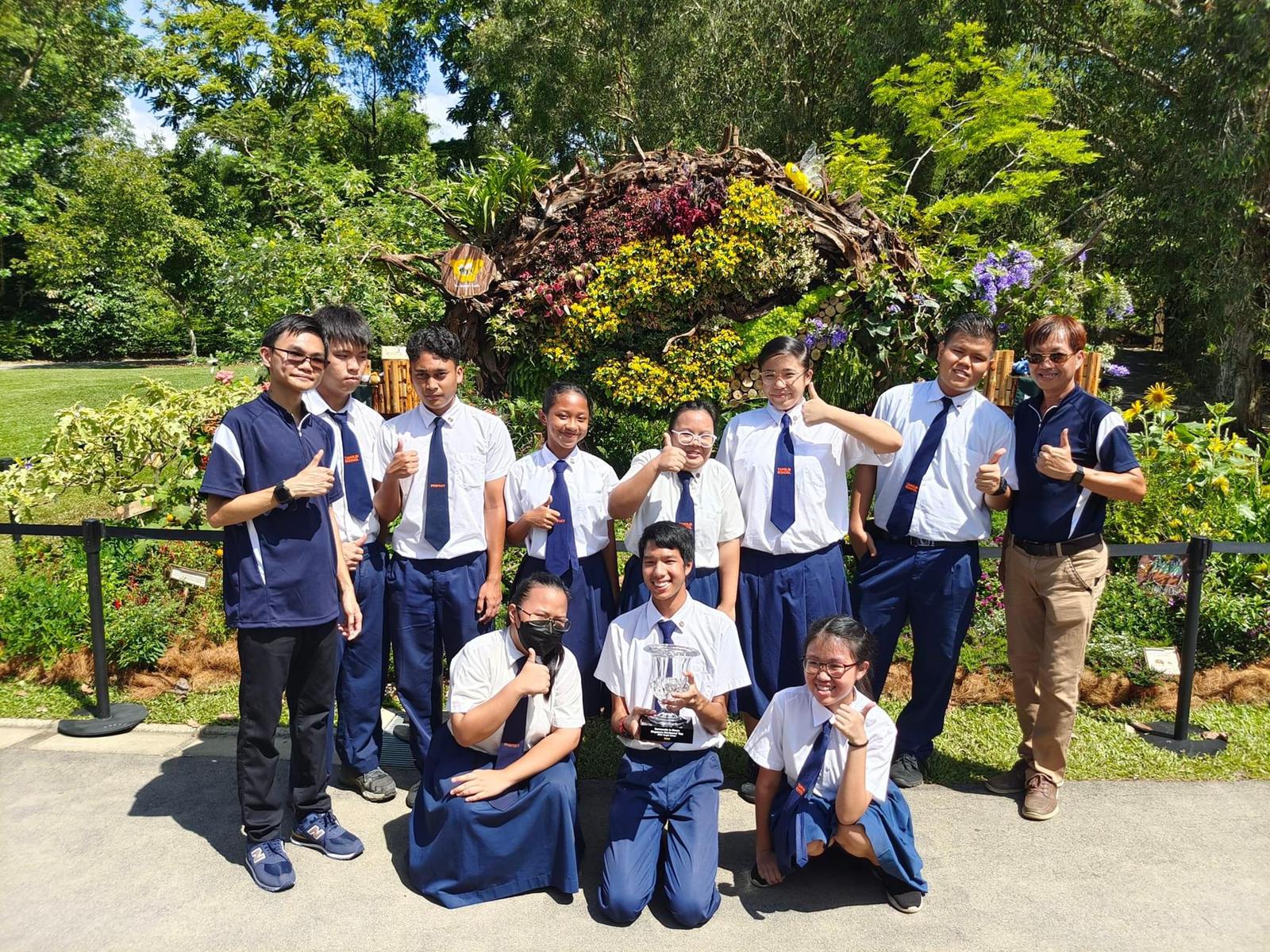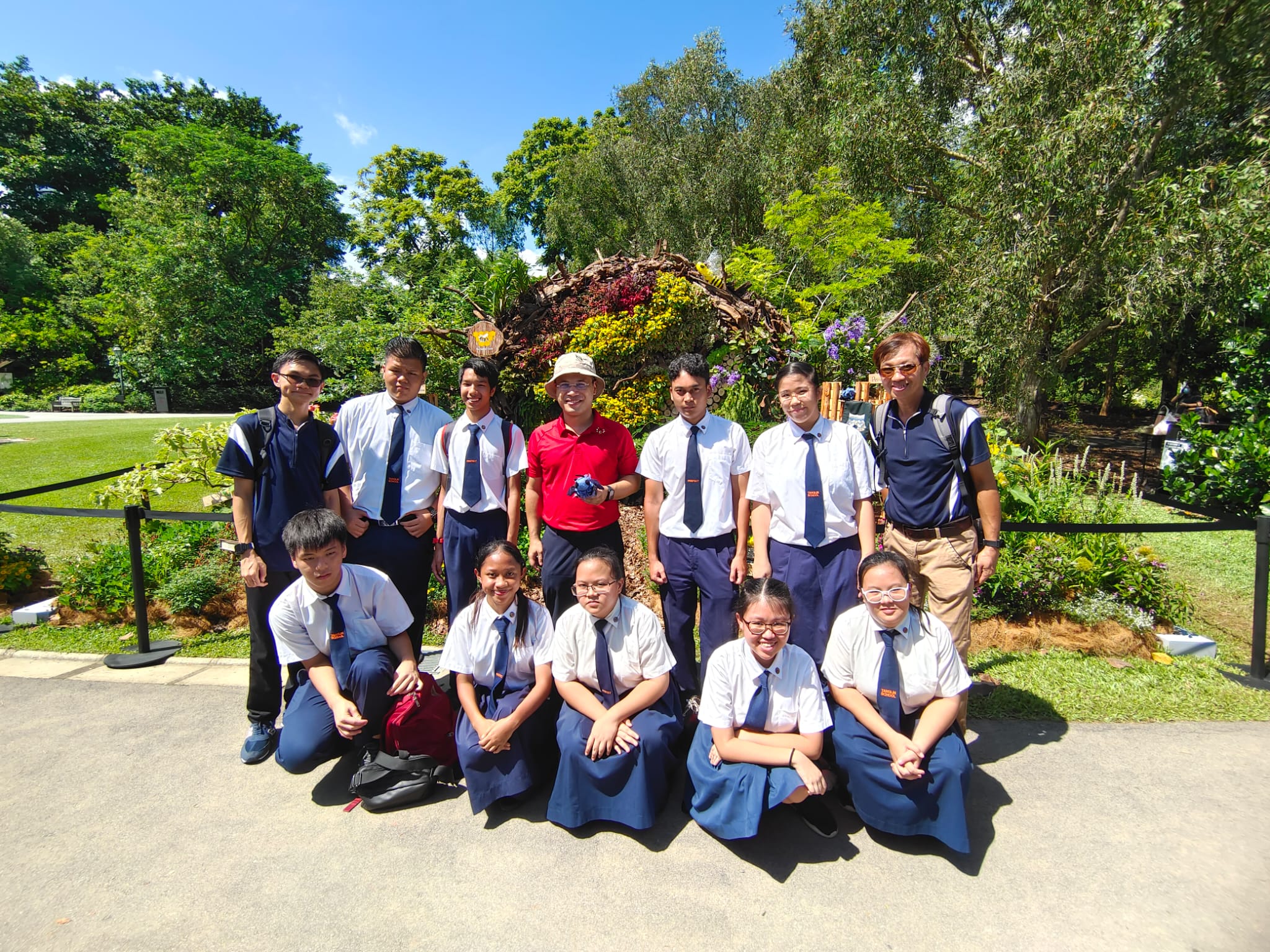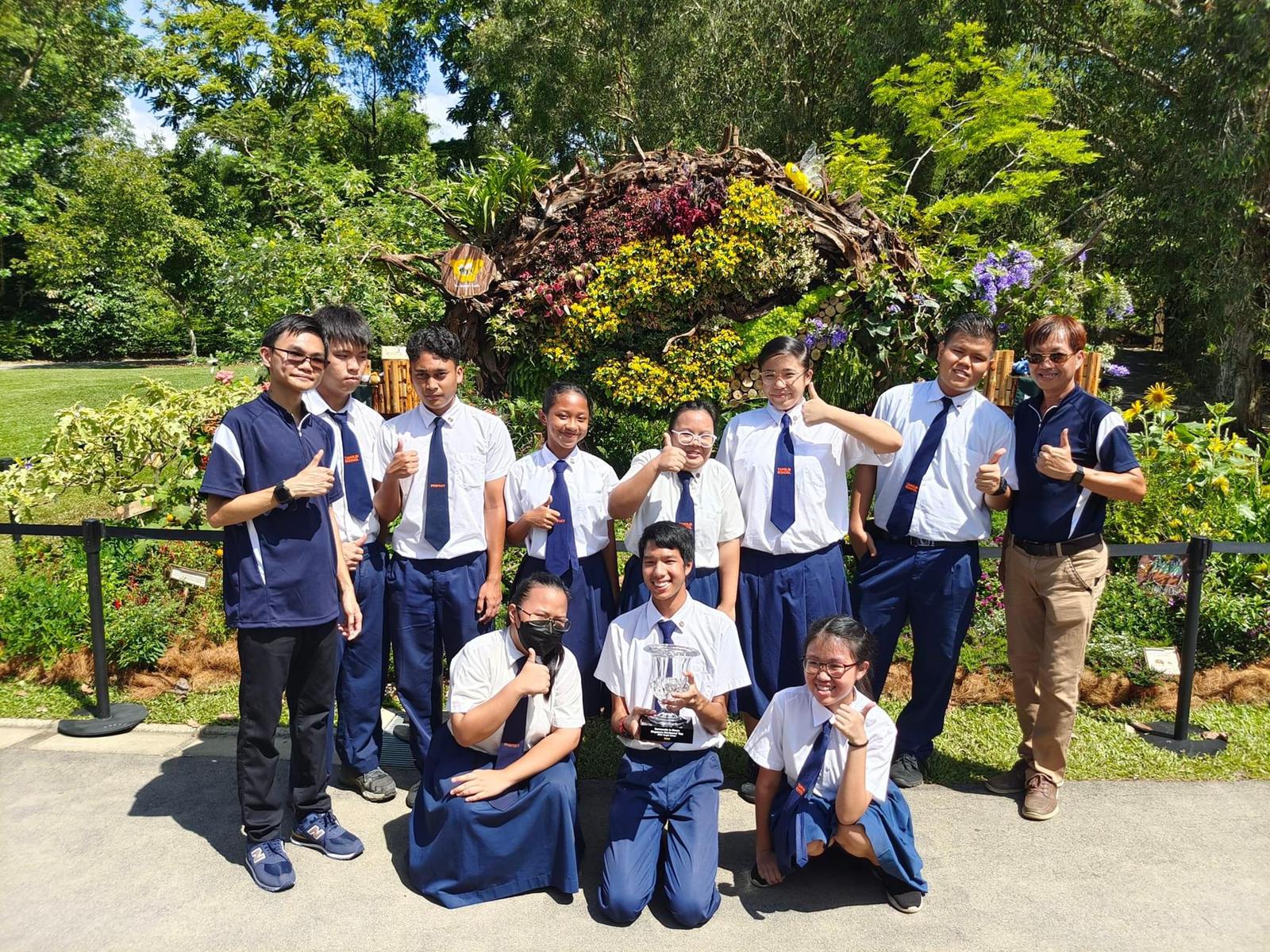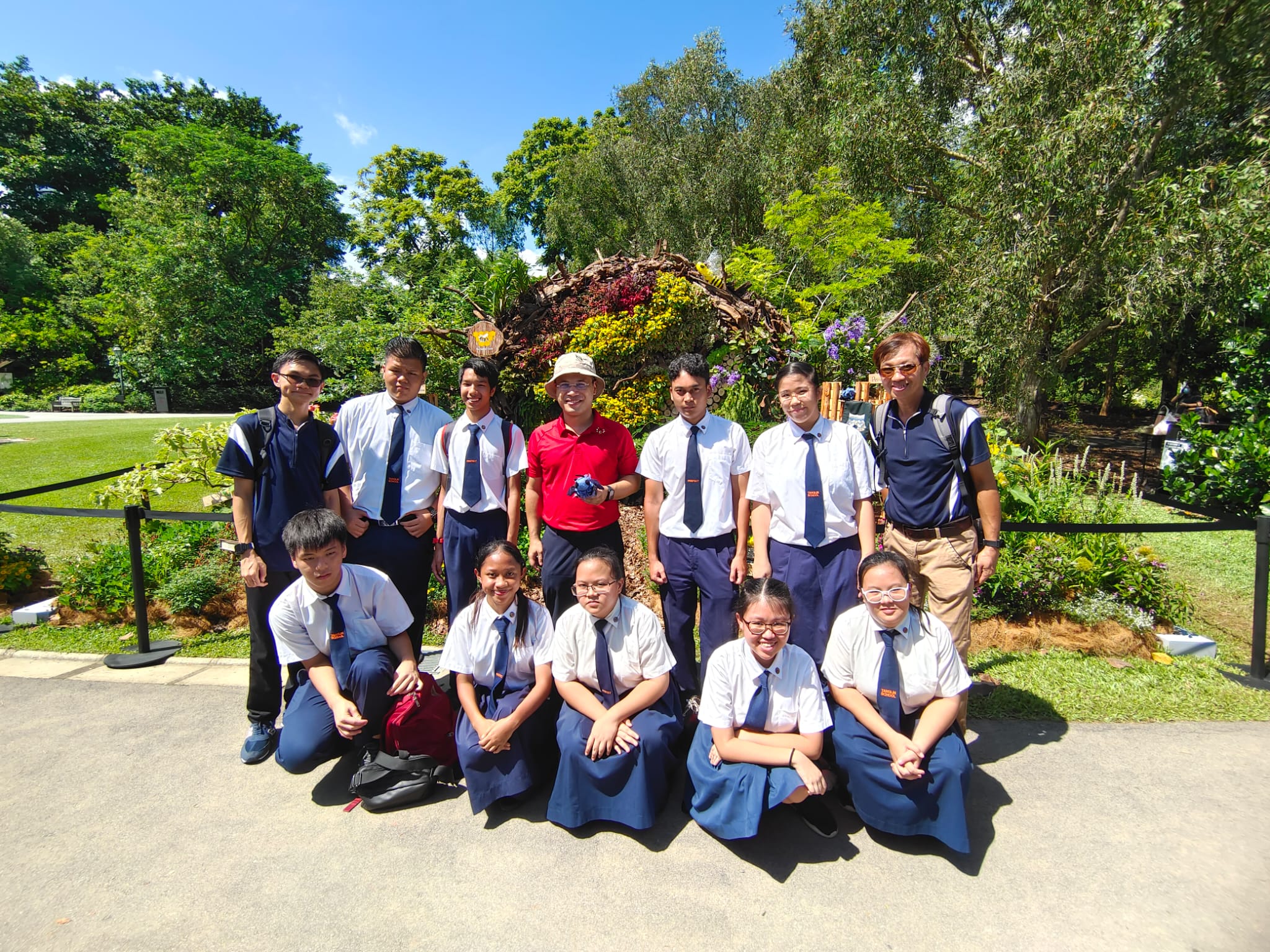 A joyous and celebratory afternoon for our APSN Tanglin School (TS) horticulture team, who clinched the Community in Bloom Singapore Gardeners' Cup Gold award! Under the guidance of Mr. Andy, Senior Lead Instructor of Vocational Education at APSN TS, together with Timothy, our passionate instructor assistant at APSN TS (a former student of APSN TS), and not forgetting the hard work and effort invested by our horticulture students, this led our team to victory today! We are certainly looking forward to more budding horticulture leaders in the making soon!
APSN Tanglin School Artistry 2022: Talents United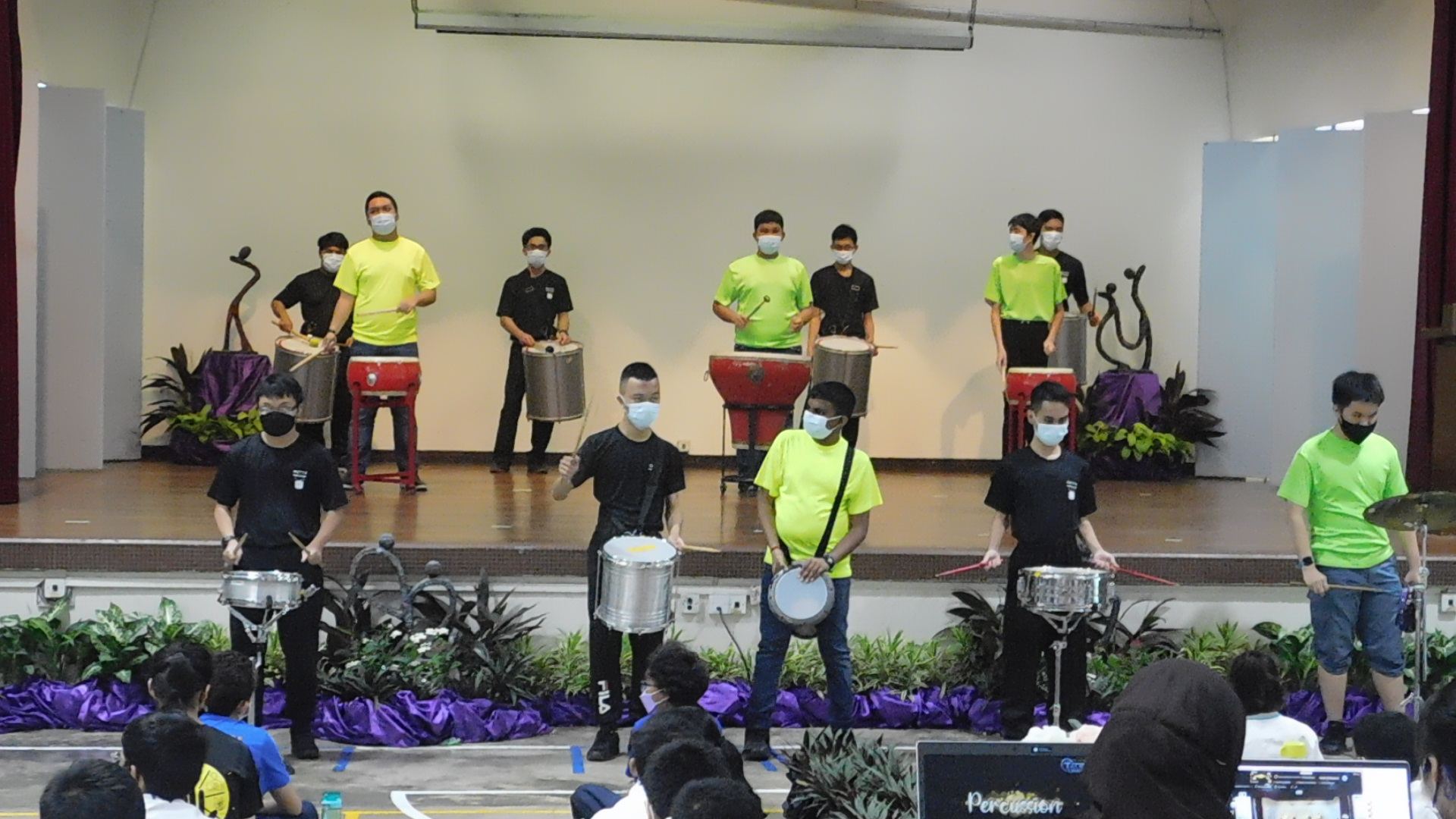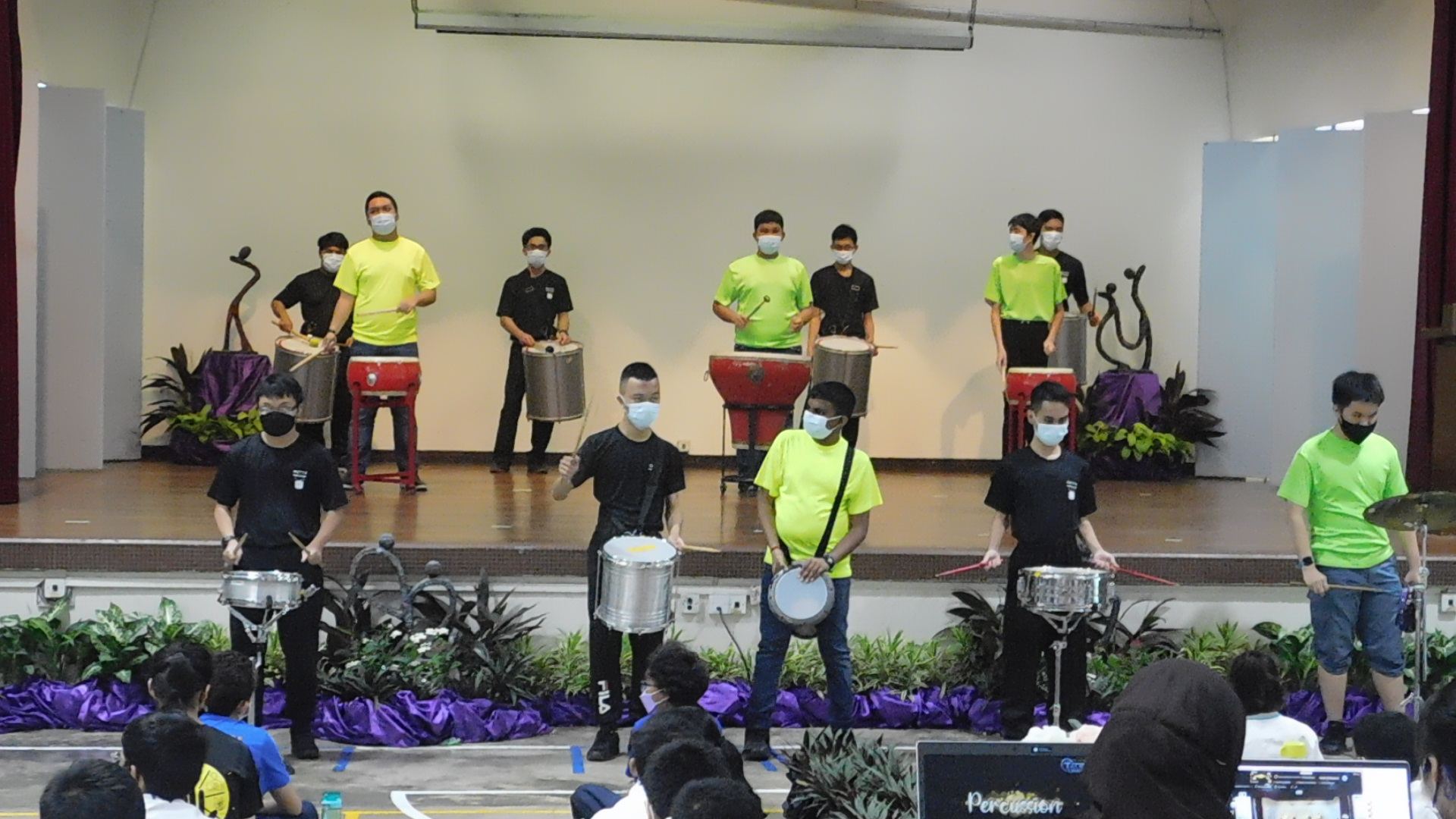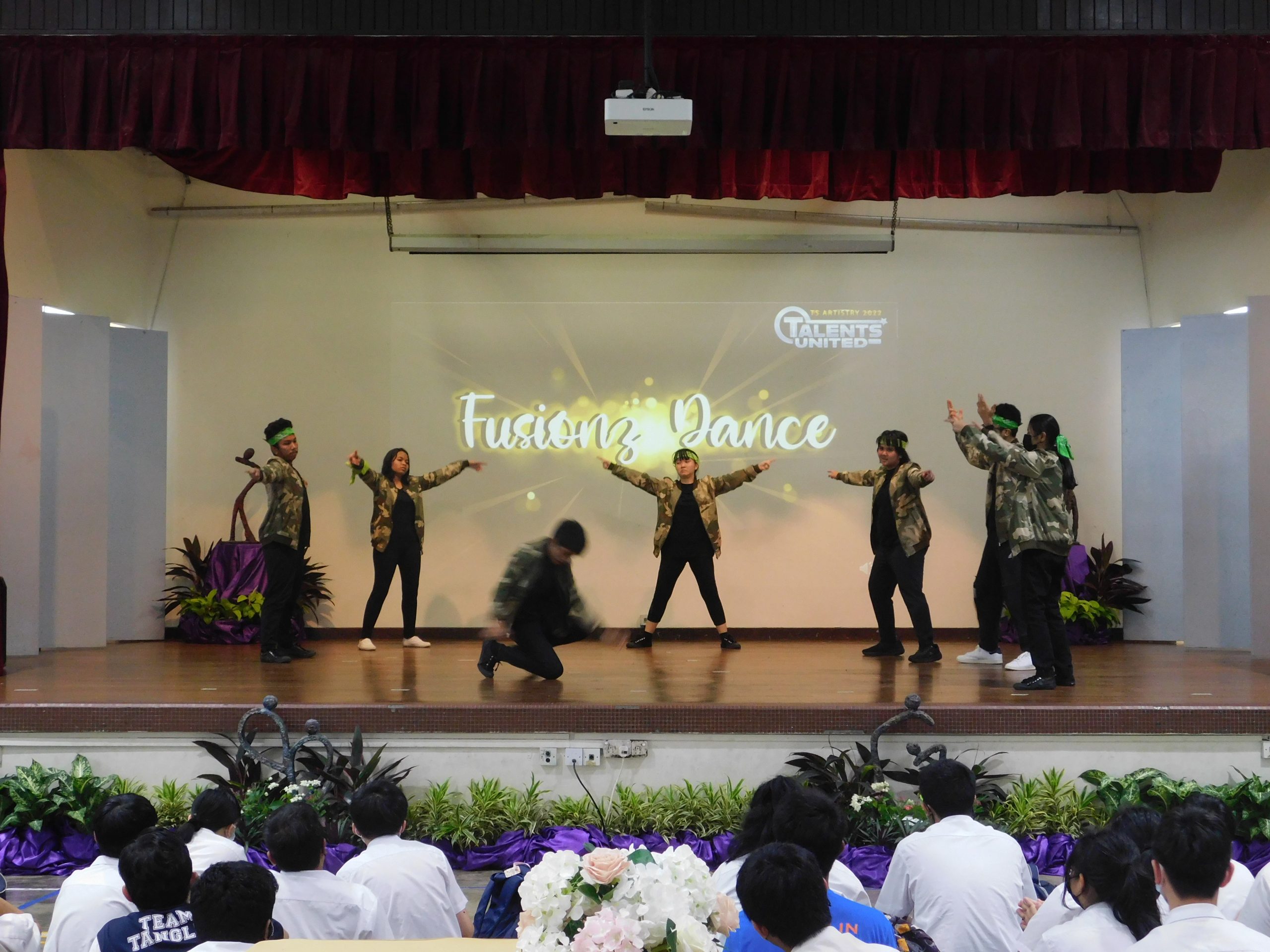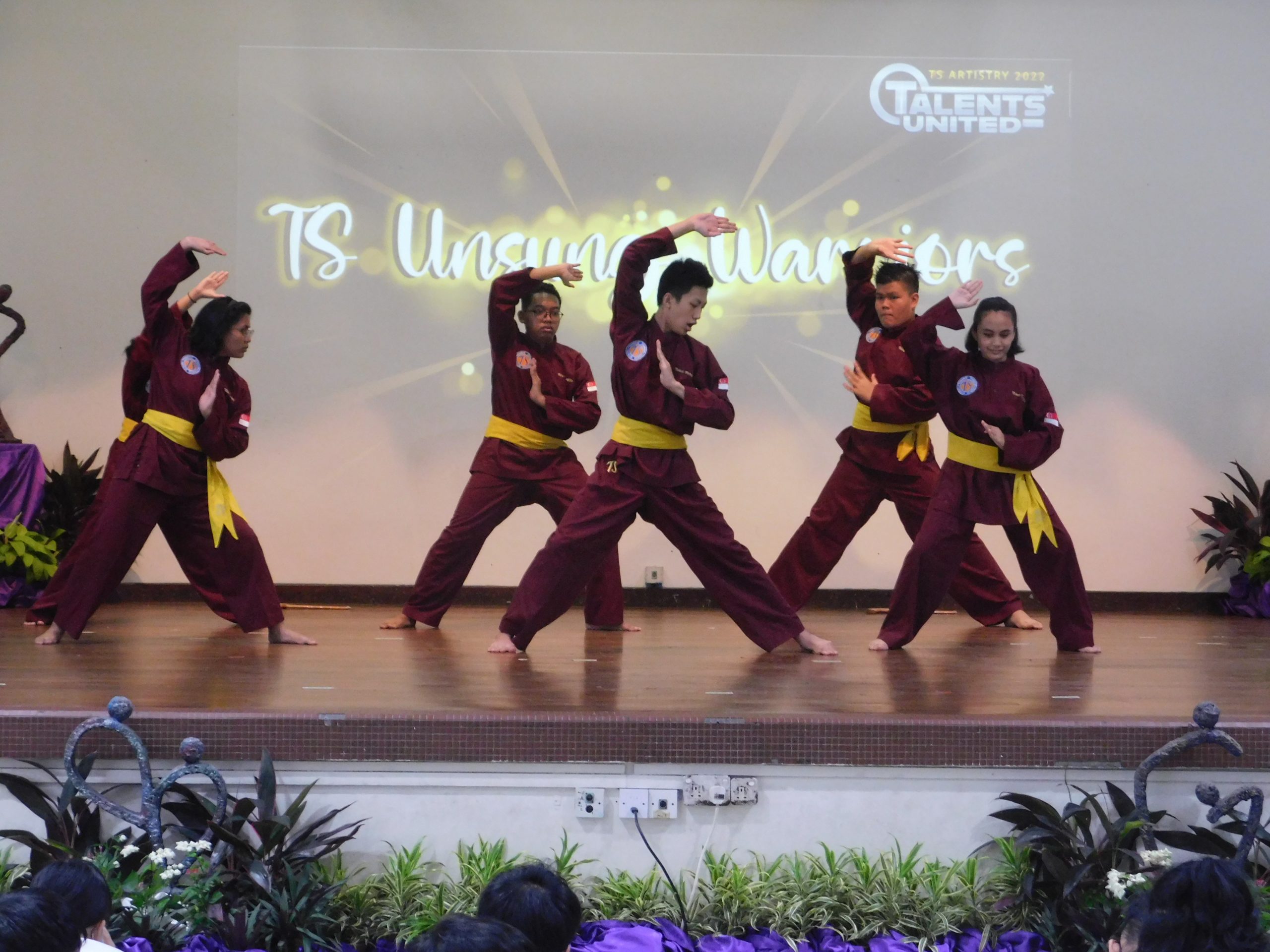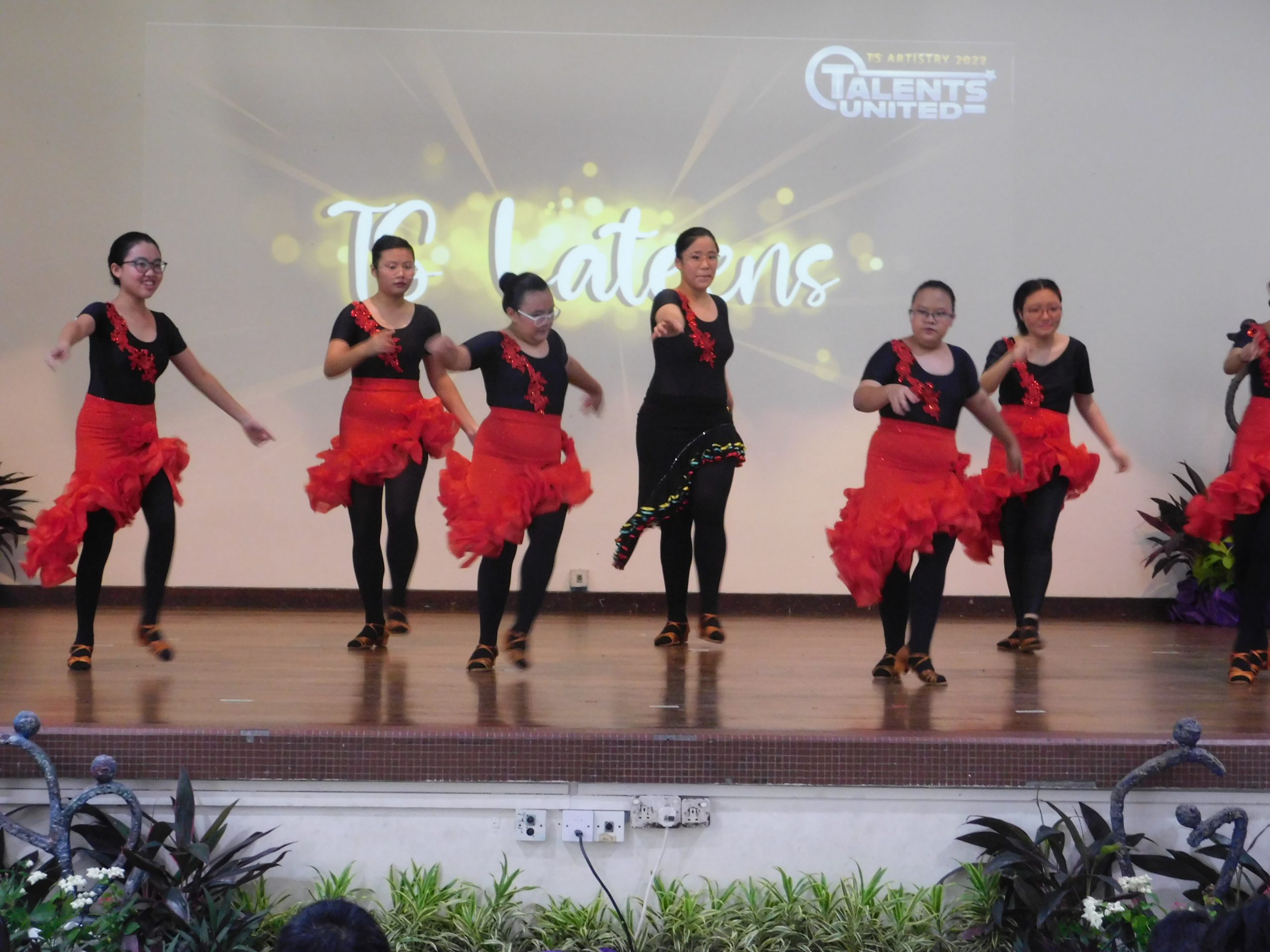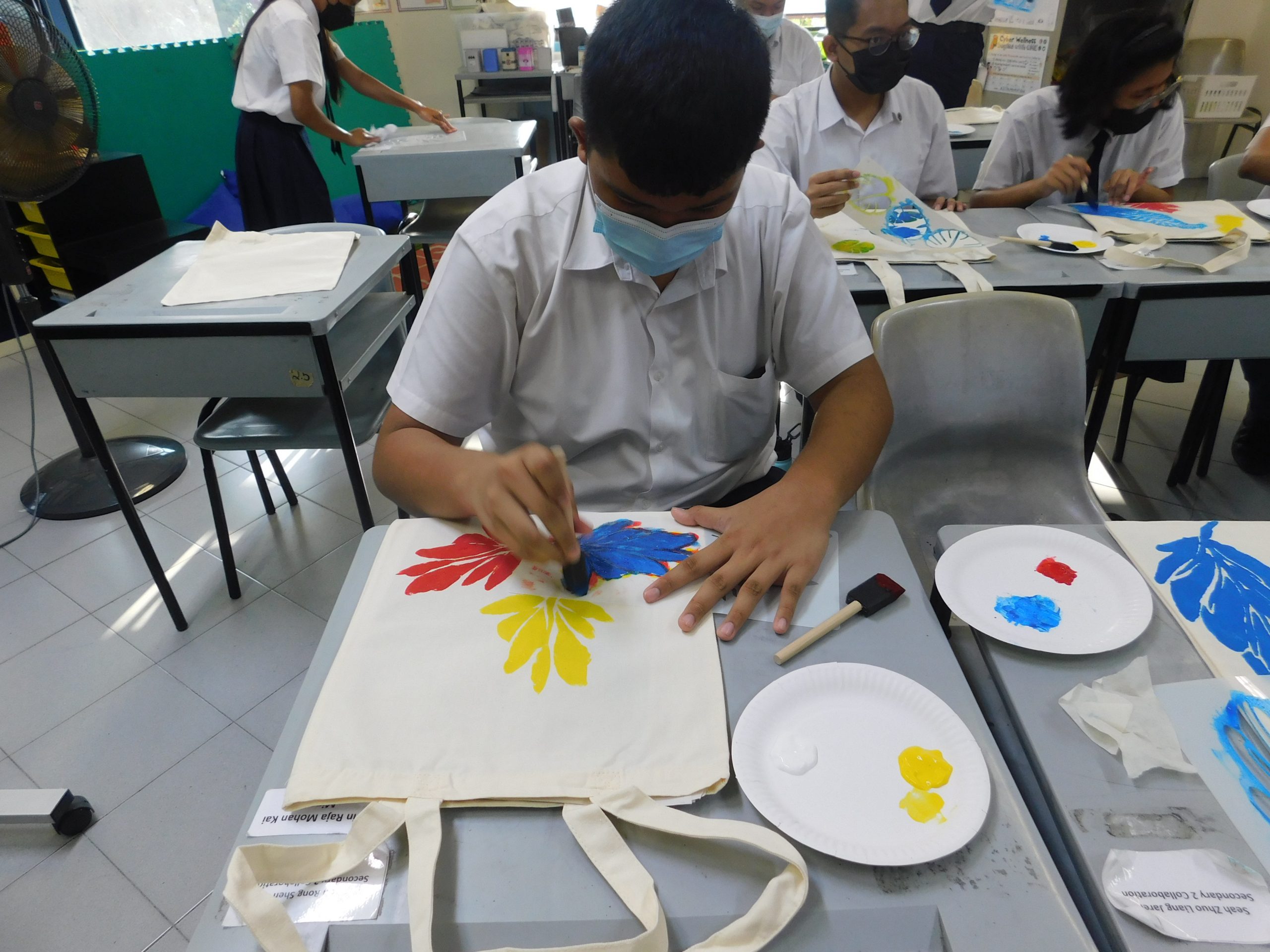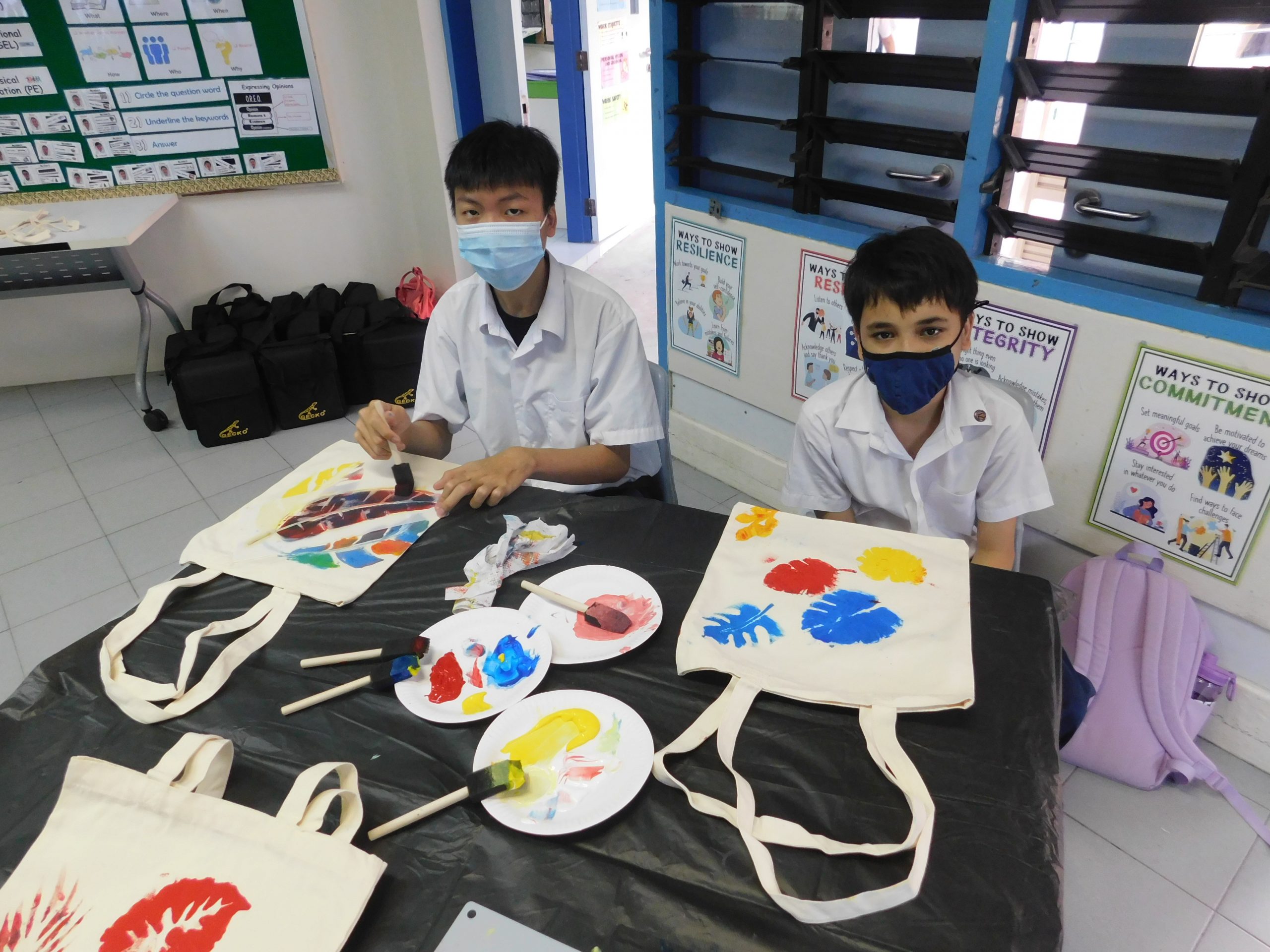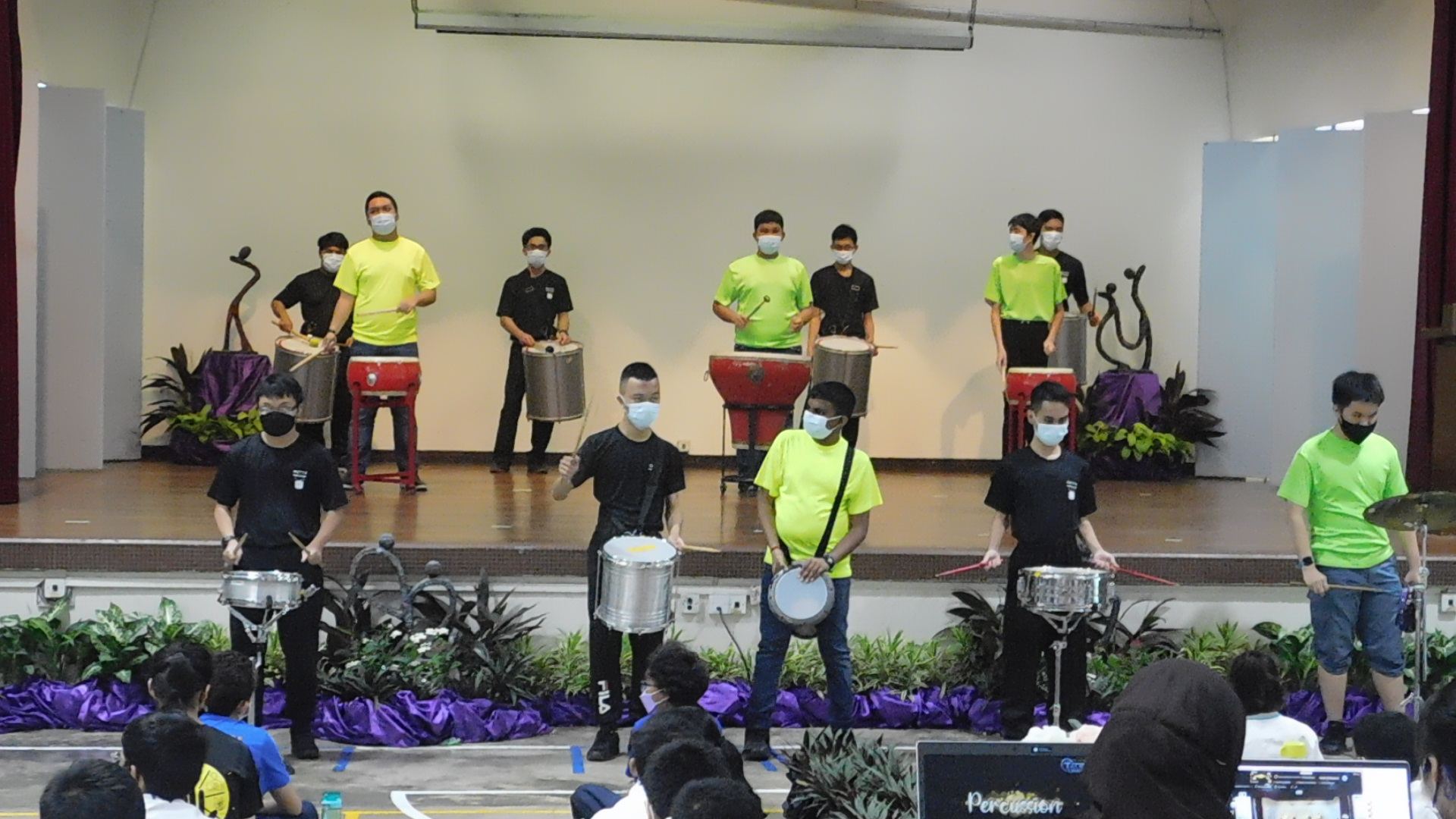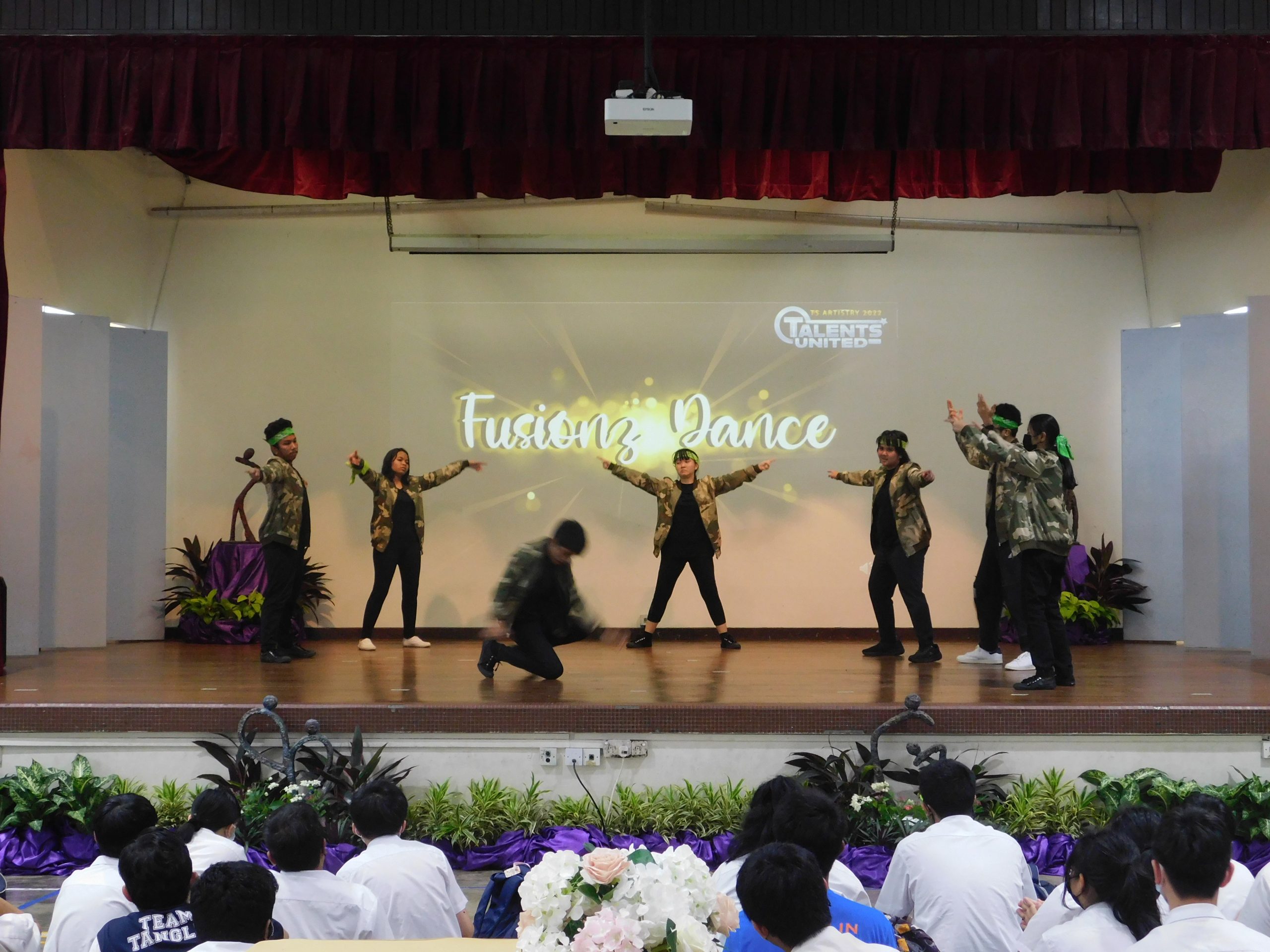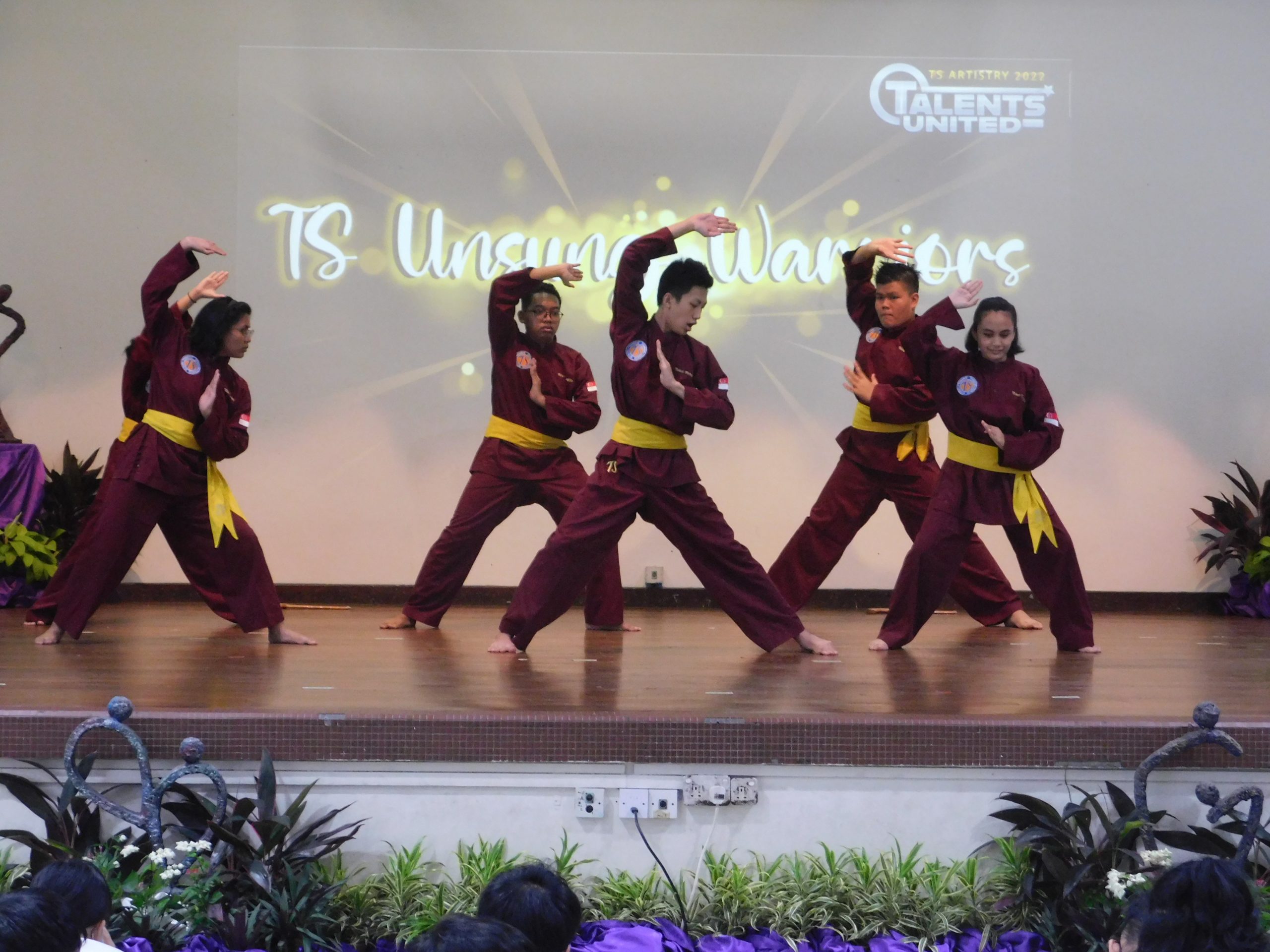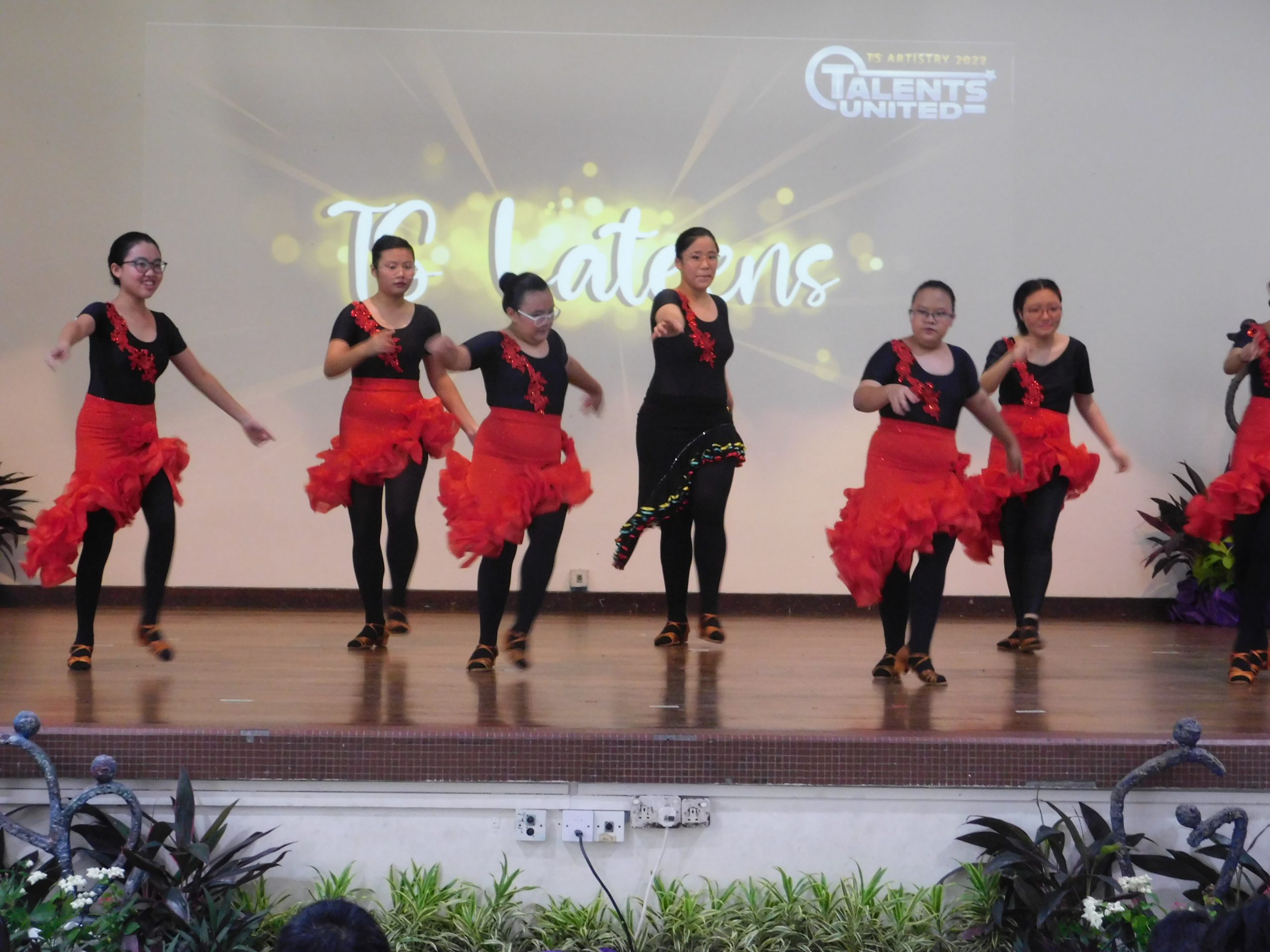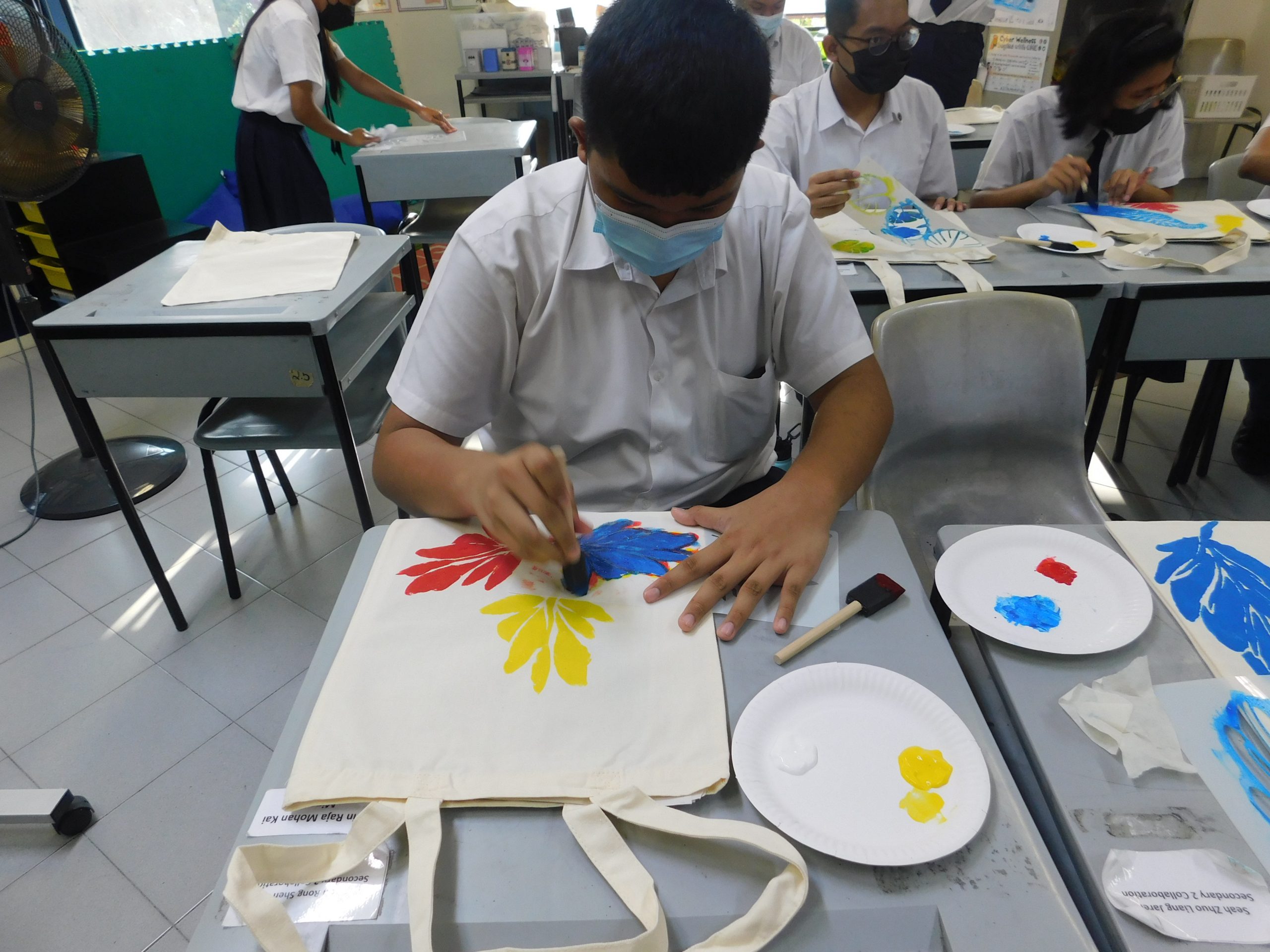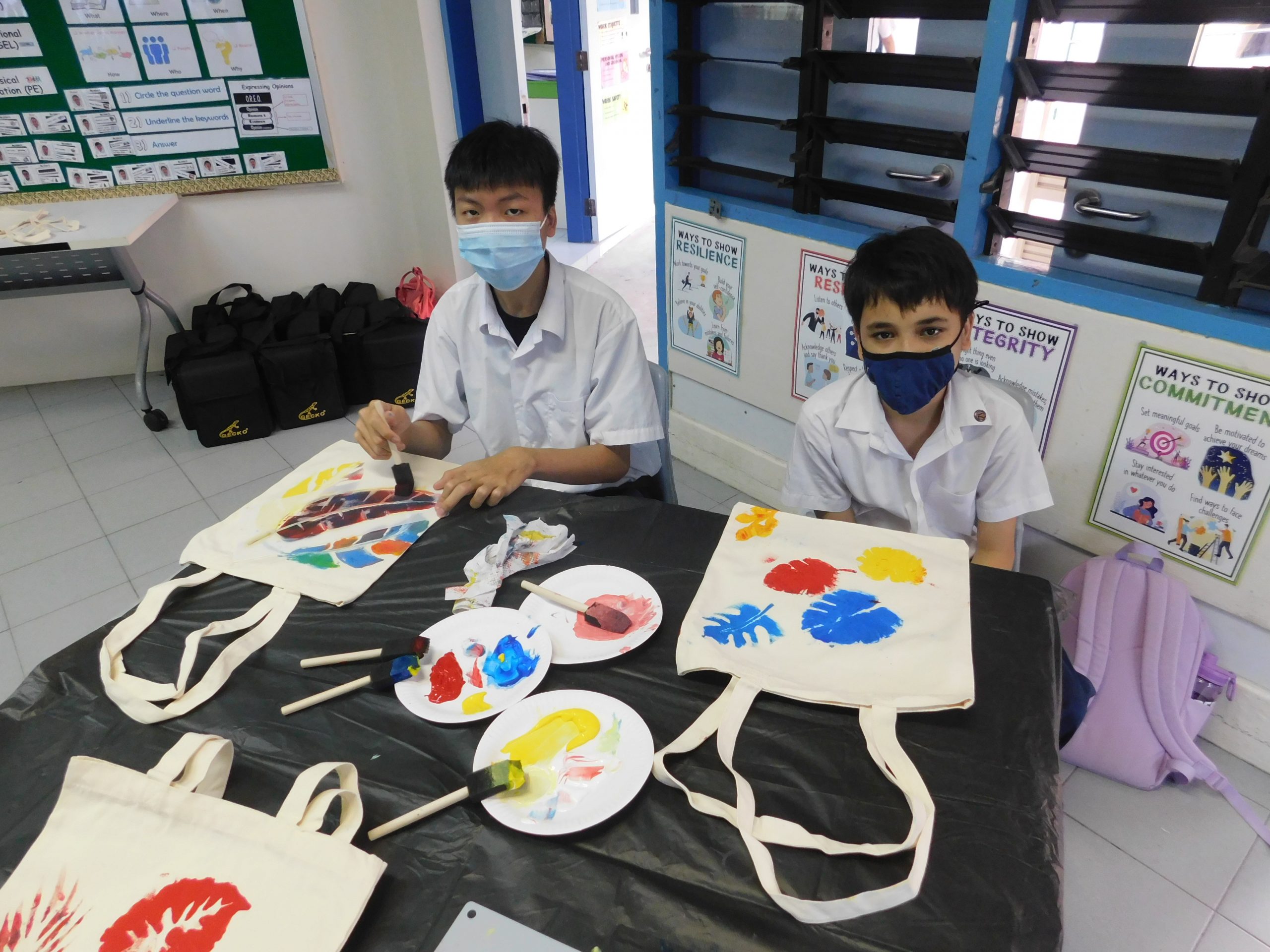 TS Artistry 2022: Talents United showcases the artistic gifts and talents of students from APSN Tanglin School. It is also a platform to collaborate with the community to work on the expressive processes of inclusive arts. To inculcate the value of appreciating diversity and offering exposure for our students to develop and enhance their potential in the arts, TS Artistry enables students to grow in self efficacy as they unleash the positive and authentic perspective of their capabilities through an array of inclusive art activities and creating a culture of inclusiveness and promoting greater equality for persons with diverse abilities.

Gear Up! Let's Get DigiFIT 2022
APSN Tanglin School innovatively incorporated technology to promote fitness and physical activities amongst the students. During the last few weeks of Semester 1, students were engaged in a variety of motion-based fitness activities with the use of interactive technology such as the Ring Fit Adventure on the Nintendo Switch and an IOS application called Active Arcade. Students displayed excellent sportsmanship and demonstrated the values of resilience and respect for one another as they gear up and become digitally fit.
Parents' Caregivers' Appreciate Day 2022
It was a day to remember for Tanglin School's staff, parents, caregivers and students as they spent a Saturday afternoon at the Parents' Caregivers' Appreciation Day 2022. The theme for this year is "A Tribe's Journey: Learning, Playing, Bonding", and the event indeed fulfilled the theme! Thank you to all parents, caregivers and students who participated in the event and may you continue to learn, play and bond as a family!
aMATHzing Championship 2022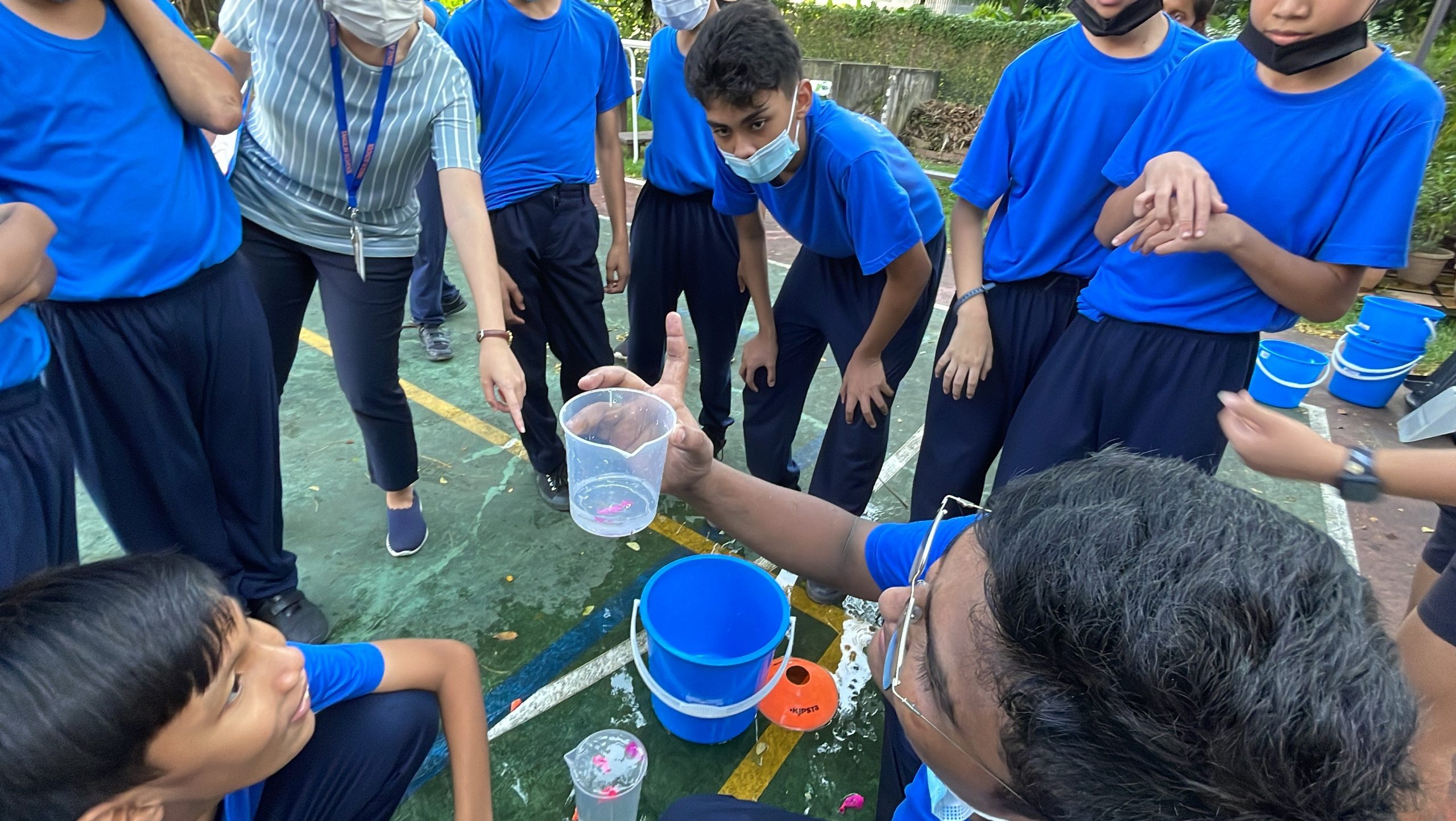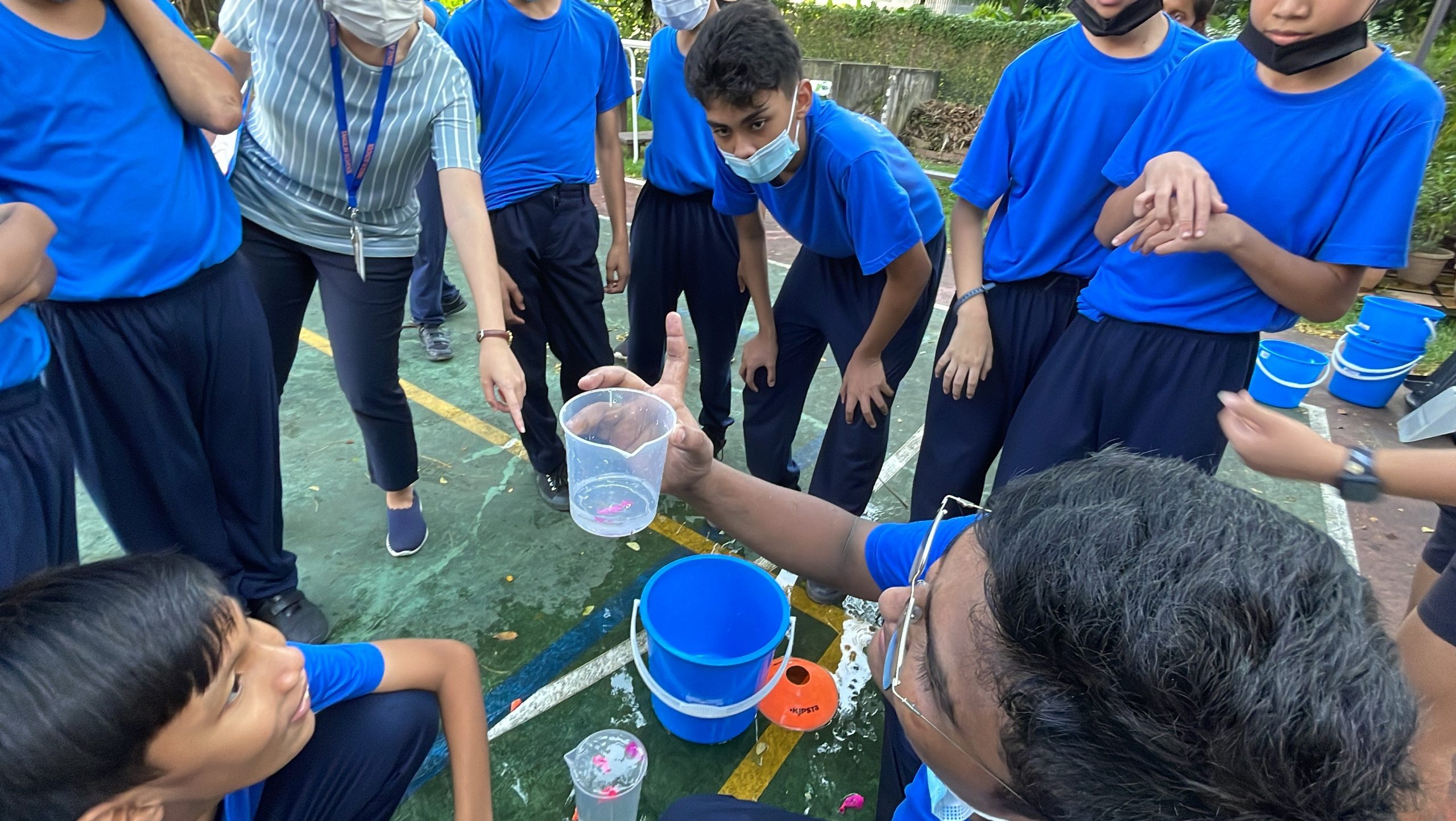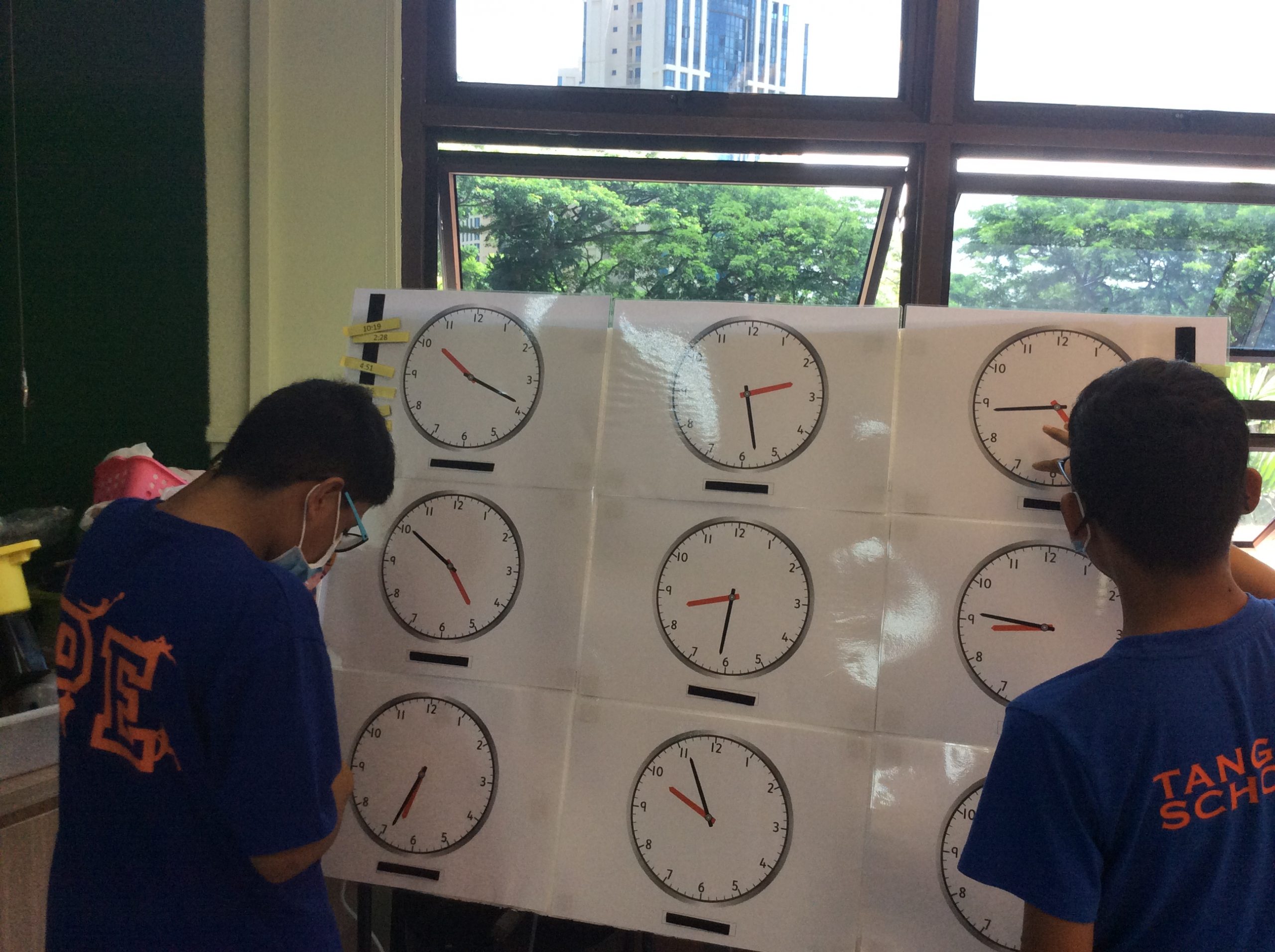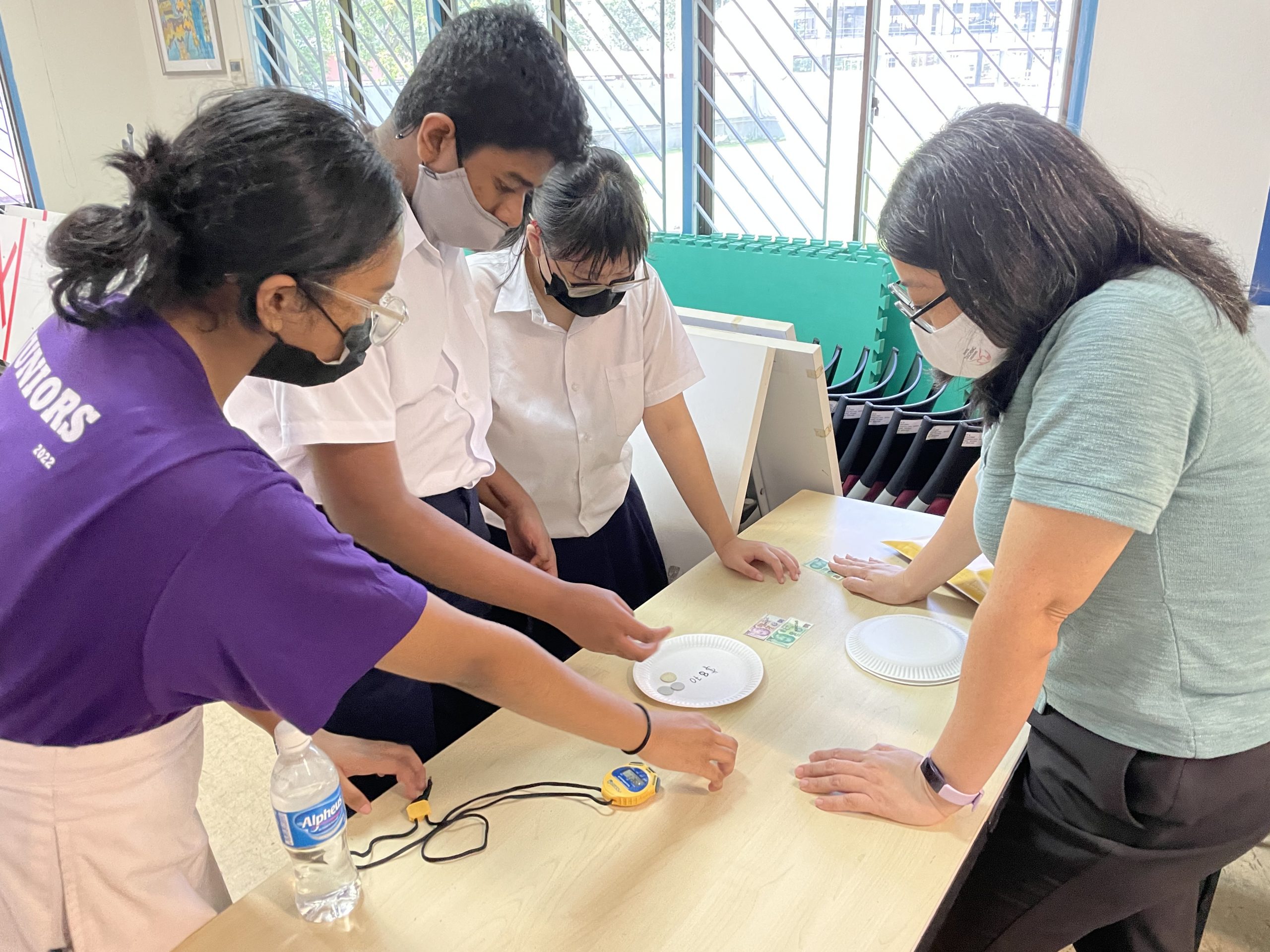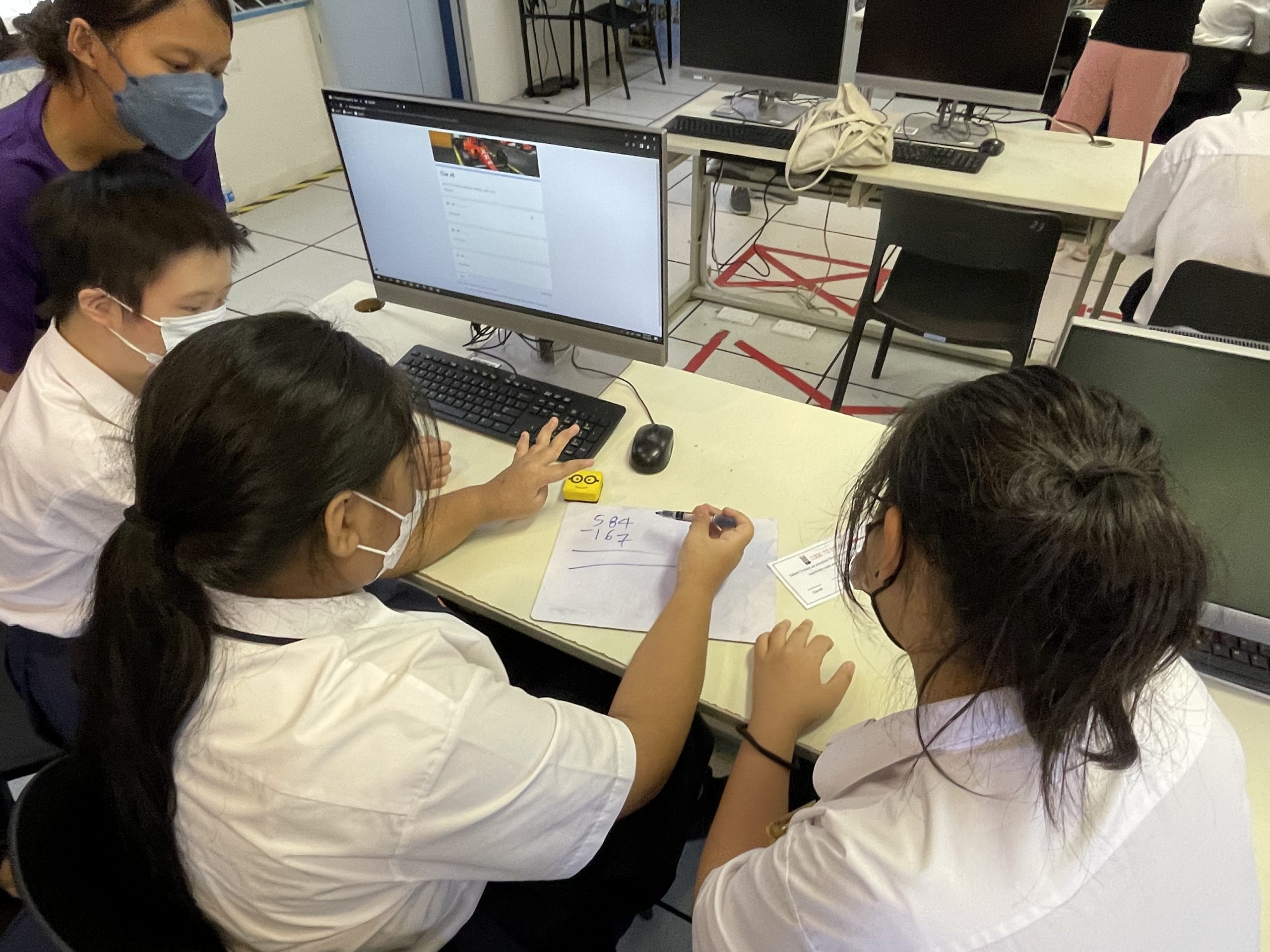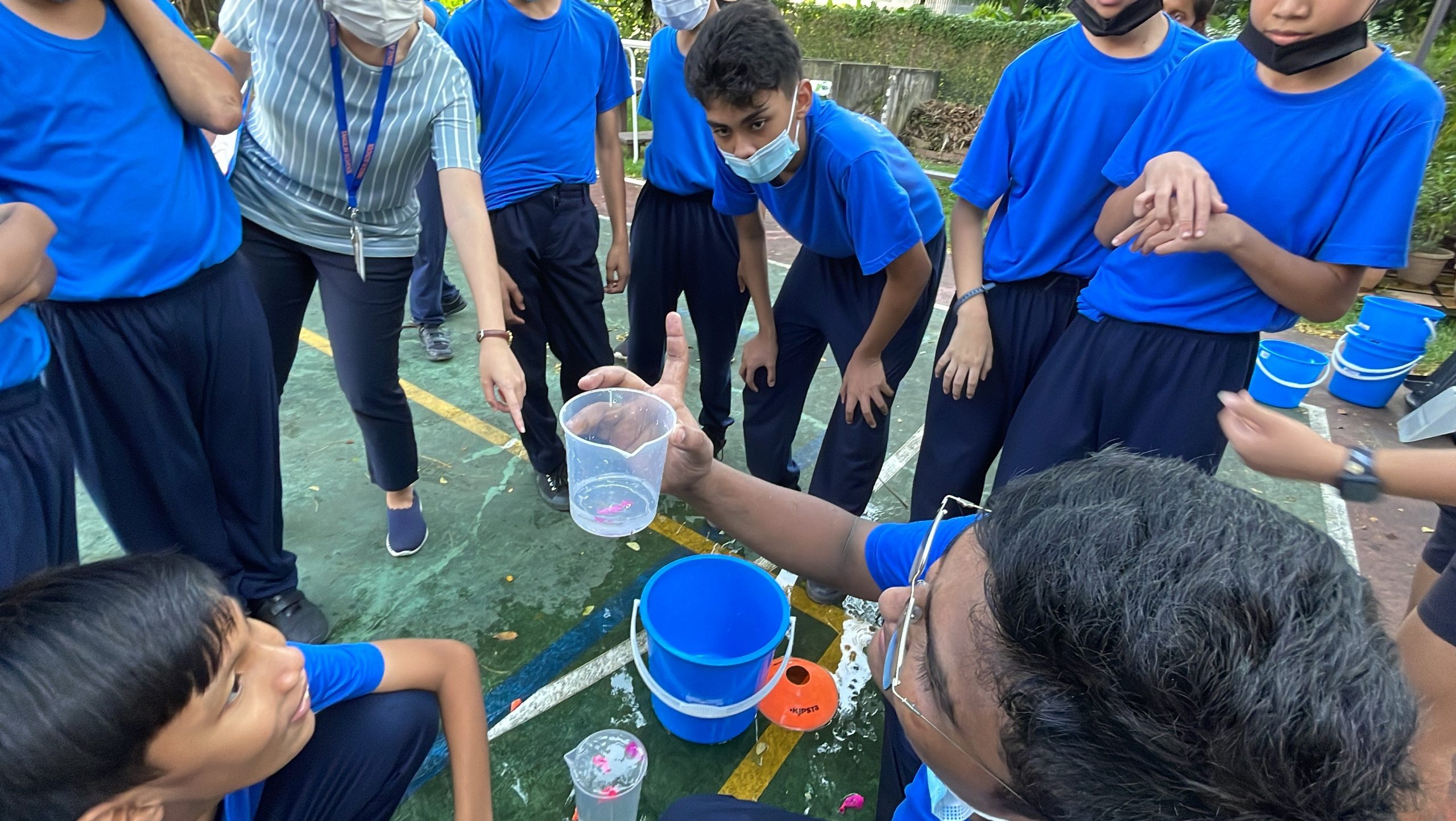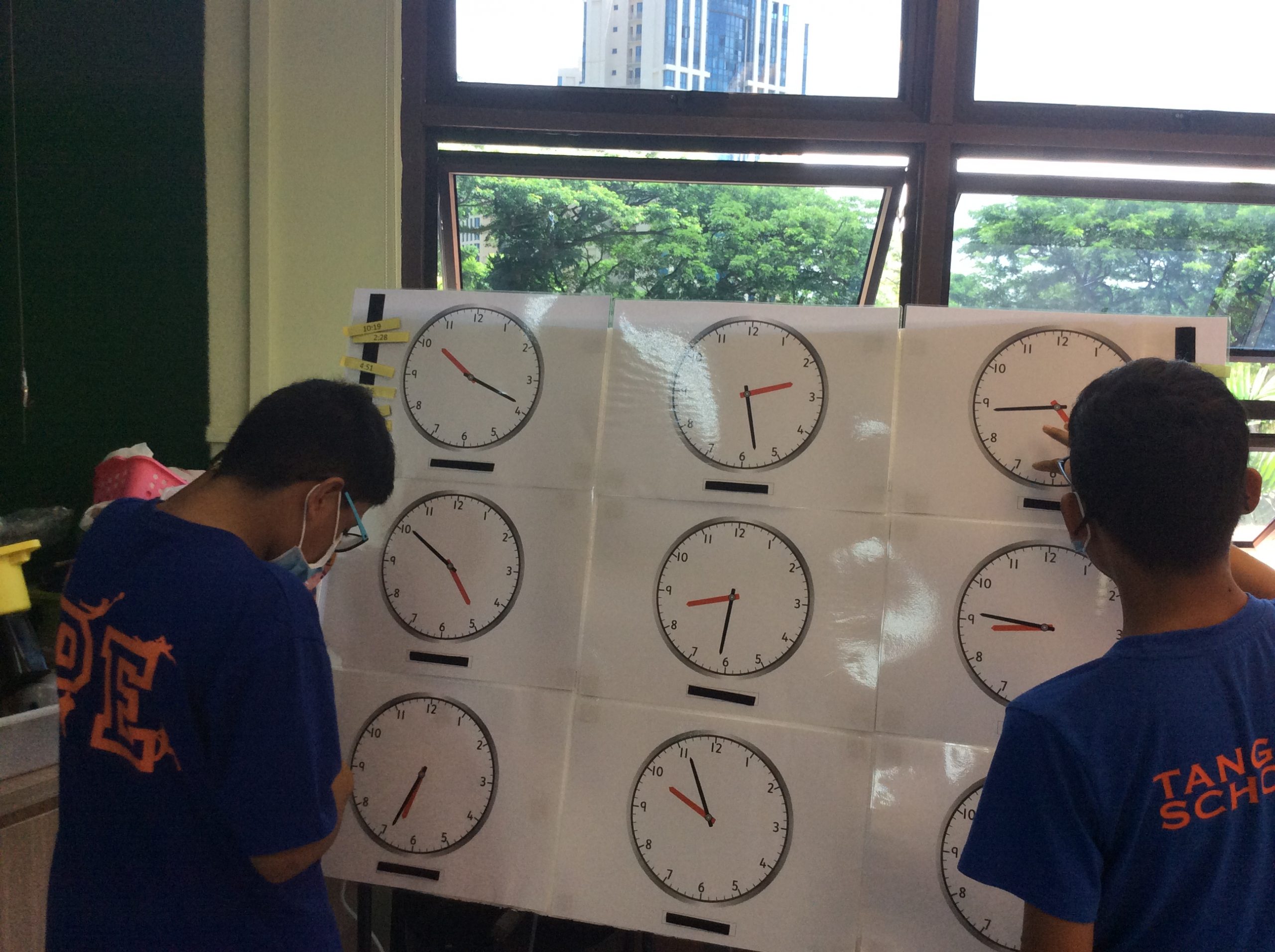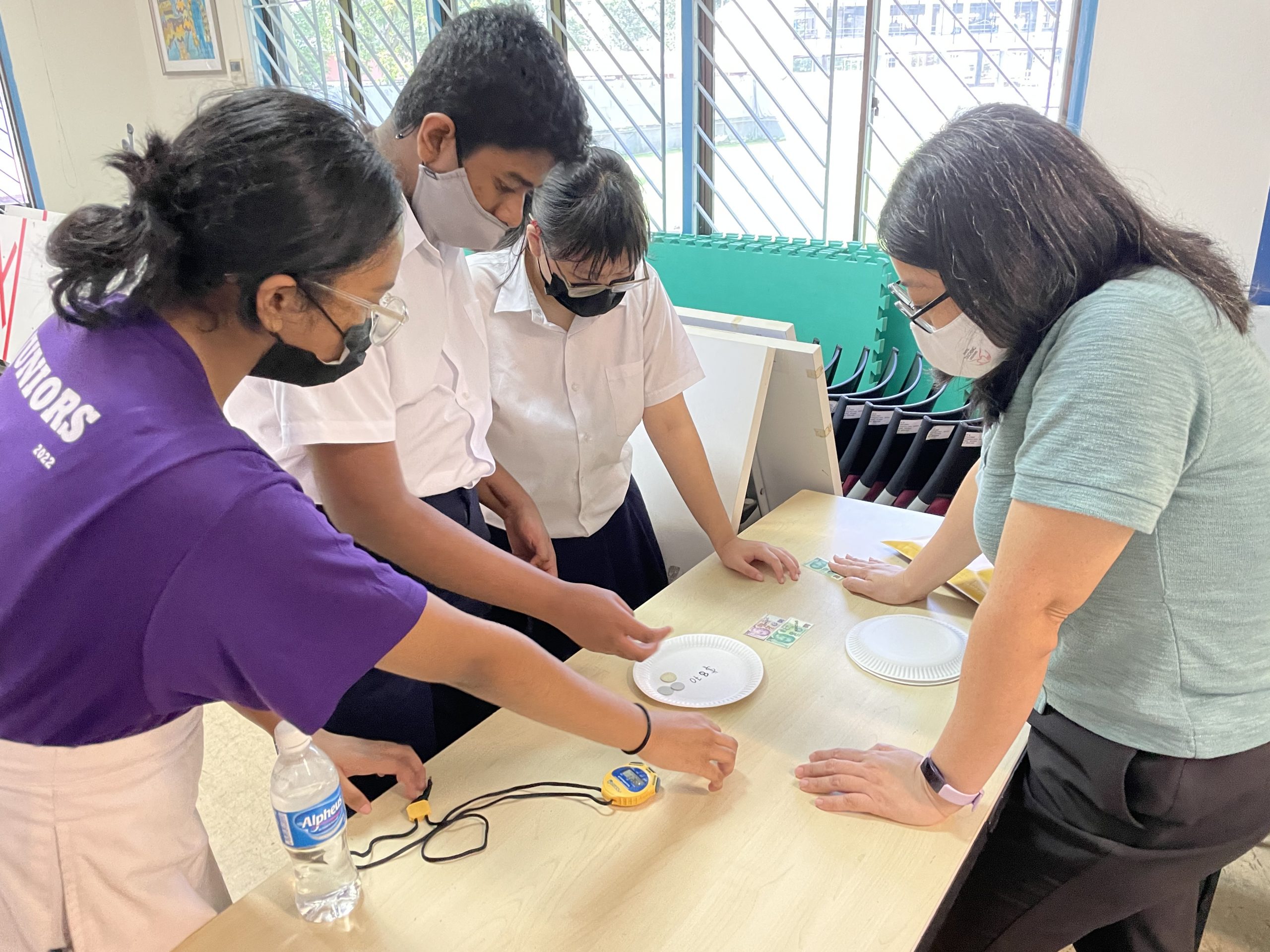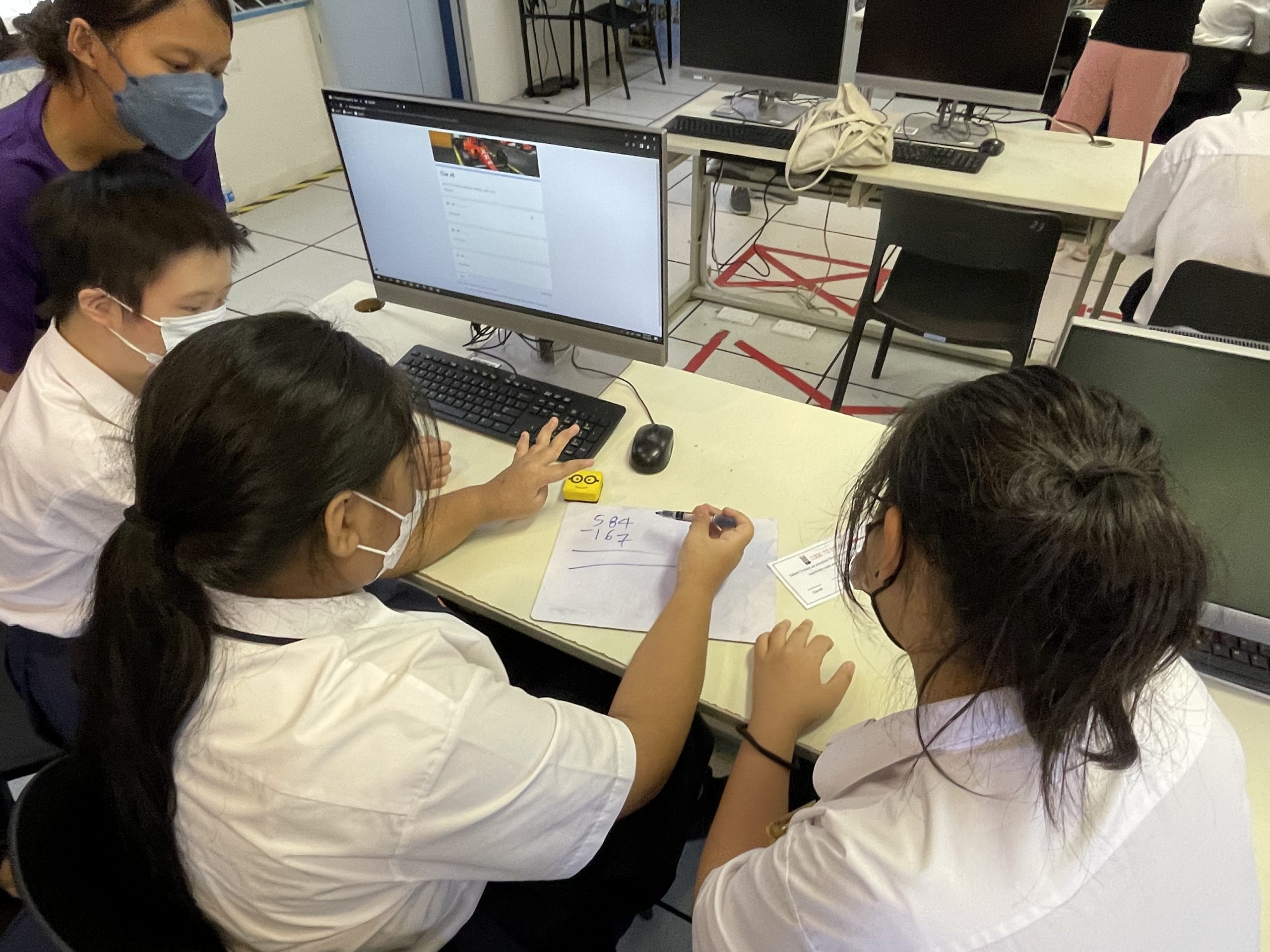 aMATHzing Championship 2022 was held at APSN Tanglin School on 18 May 2022. The event has provided students the opportunities to apply concepts learnt during Numeracy lessons in an authentic and engaging way as well as to generalise Numeracy concepts learnt across different settings. Themed Numeracy Experiential Day 2022: Grand Prix F1 Championship @ TS, students competed in the different activities across their level. This is an authentic learning approach in education that enables students to explore, discuss and meaningfully construct concepts and relationships in contexts that involve real-world situations that are relevant to them.
APSN Tanglin School Multimedia Club 3D Project 2022
The Design Thinking approach empowers students at APSN Tanglin School (TS) to realize their innovative ideas into reality. A combination of divergent and convergent thinking has enabled our students to think out of the box to problem-solve creatively with confidence and resilience. Students from TS Multimedia Club incorporated design thinking with 3D technology to transform empty filament spools into clocks that will be used in all classrooms including the Principal's office.

(Click on the following tabs for more information)
2021
Recipient of Goh Chok Tong Enable Awards (Promising Award) – Megan Tang Su-Ann
Recipient of Lee Kuan Yew Exemplary Student Award –  Ng Yi Gui
Recipient of MOE Masters Scholarship in Special Education – Ms Araxes Ang
Recipient of Listening Educator for Advancement and Progress (LEAP) Award – Miss Aznita Bte Md AminCommunity in Bloom (CIB) Awards 2021
Diamond Award
Outstanding Educational Community Garden Award
Platinum Banding (Educational Institution)
2020
National Youth Achievement Awards – 9 Silver and 10 Bronze awardsLee Kuan Yew Exemplary Student Award –  Fizzy Ezlyana Bte Md BegamRecipient of MOE Masters Scholarship in Special Education – Mr Kenneth LaiResearch & Case Studies
Seeing & Listening: A fusion of art and music education by Ms Karen Zainal and Ms Rena Ng
Cyber Wellness Adventure Virtual Reality Game by ICT Department
My AI Buddy (MAIB) by Allied Professional Department
Lesson Study: Much Ado about Nothing? by Ms Mardiana, Ms Karen Zainal and Ms Araxes Ang
Growing a community of artists in changing times: Re-imagining art education for students with special needs by Ms Karen Zainal
A sample of the expressive language performance of 7 to 21 years old APSN students (with and without co-morbid Autism Spectrum Disorder) on the Singapore English Action Picture Test by Ms Elizabeth Mui/TS and Ms Wendy Yeo/DSS
2019
School Green Award – Yellow FlameNational Youth Achievement Awards – 10 Bronze and 1 Silver Awards
Lee Kuan Yew Exemplary Student Awards – Ahmad Mudzafar Bin Mazli
Star Raft Award from Seisa University Yokohama – Enabling Students with Intellectual Disability to Express, Enrich and Empower with Music Technology
Play Inclusive (Football) – 2 gold, 1 silver, 1 bronze medals
Play Inclusive (Floorball) – 1 gold, 2 silver medals
Play Inclusive (Badminton) – 1 gold, 1 silver medals
SDSC 47th National Athletics Championships – 2 gold, 1 silver medals
National School Games Track & Field Championship – 2 gold, 1 silver medals
SDSC Haw Par Youth Para Swimming Championships 2019 – 7 gold, 6 silver, 4 bronze medals
Special Olympics Singapore Swimming Competition 2019 – 6 gold, 3 silver, 2 bronze medals
2018
Outstanding SPED Teacher Commendation Award – Ms Mardiana Binte Mohamed Ithnin
MOE SPED Master Scholarship Recipient – Mr Kenneth Lai Chen-Ning
MOE-NCSS Innovation Commendation Award – Make Learning Real with Augmented Reality
Community in Bloom Ambassador Award – Mr Andy Ang Hock Seng
Lee Kuan Yew Exemplary Student Awards – Lim Wen Faye, Tammy
Haw Par National Youth Para Swimming Championships 2018 – 8 golds, 8 silvers and 2 bronzes
SG National Games 2018
• Swimming – 3 gold, 1 silver and 3 bronze medals
• Athletics – 800m: 1 silver and 1 bronze medals; 400m: 1 gold and 1 bronze medals
2017
Lee Kuan Yew Exemplary Student Awards – Muhammad Raziq Bin Azran
Singapore Book of Records – The Most Number of People Doing Aluminium Tooling
2016
Listening Educator for Advancement and Progress Award (LEAP Award) – Mr Andy Ang Hock Seng
2015
Star Raft Awards – Transforming Passive Learners to Active Creators with 3D Technology
2014
Outstanding SPED Teacher Awards (OSTA) – Mrs Fanny Ong
2012
Outstanding SPED Teacher Awards (OSTA) – Mdm Asmah Abdul Khamid
2011
Outstanding SPED Teacher Awards (OSTA) – Ms Wong Wai Sian
2010
Futsal Challenge – Overall Champion (Boys under 17)Inaugural
SPED Schools Swimming Championship – Overall Champion
Outstanding SPED Teacher Awards (OSTA) – Ms Azlia Irny Amin Iskak & Ms Jeyashini Kanagarajah
Outstanding SPED Teacher Commendation Award – Ms Ho Lai Mern
2009
MOE – NCSS Innovation Award: Tanglin Business Entrepreneurship Project
MOE – NCSS Outstanding SPED Teacher Award: Ms Linda Tan
Star Raft Award from Asian Resource Centre, Asian Federation on Intellectual Disabilities: Illustrate Your Imagination (A Digital Literacy Programme)
2008
National Youth Achievement Award – Bronze
Singapore Soccer Challenge – 'A' Division Overall Champion
Microsoft Realizing Potential Charity Futsal – Champion (Junior)
Microsoft Realizing Potential Charity Futsal – Water Soccer Champion
2007
SAFRACS Mini Futsal Competition – Champion and 2nd Runner-up

Phone
+65 6475 1511
Fax
+65 6472 0408
Email
ts@apsn.org.sg
Principal
Mrs Liza Ow
Address
143 Alexandra Road
Singapore 159924