Click on the markers within the image below for more information.

(Click on the following tabs for more information)
Curriculum Framework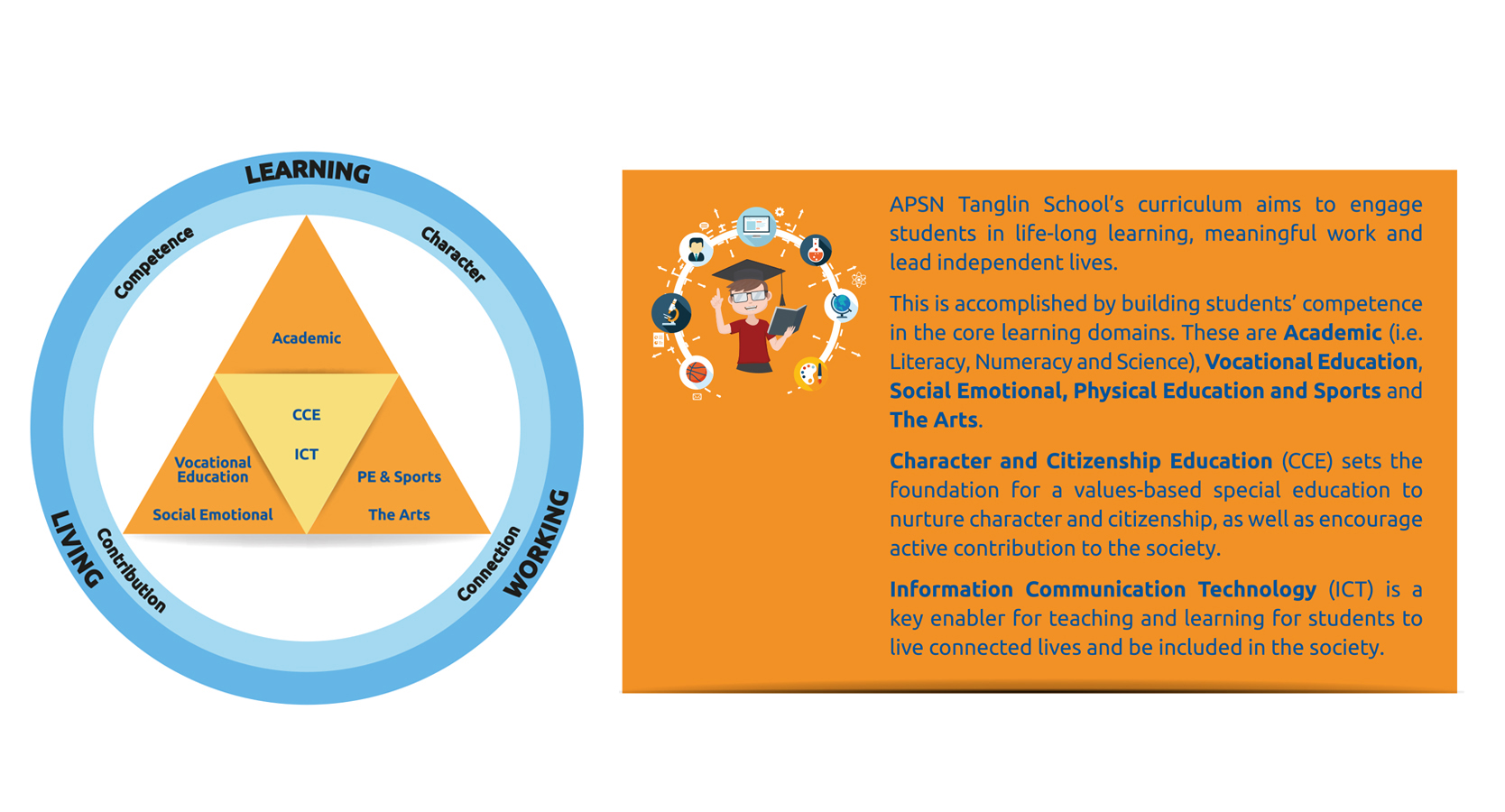 Key Learning Areas
School-Home-Community Partnership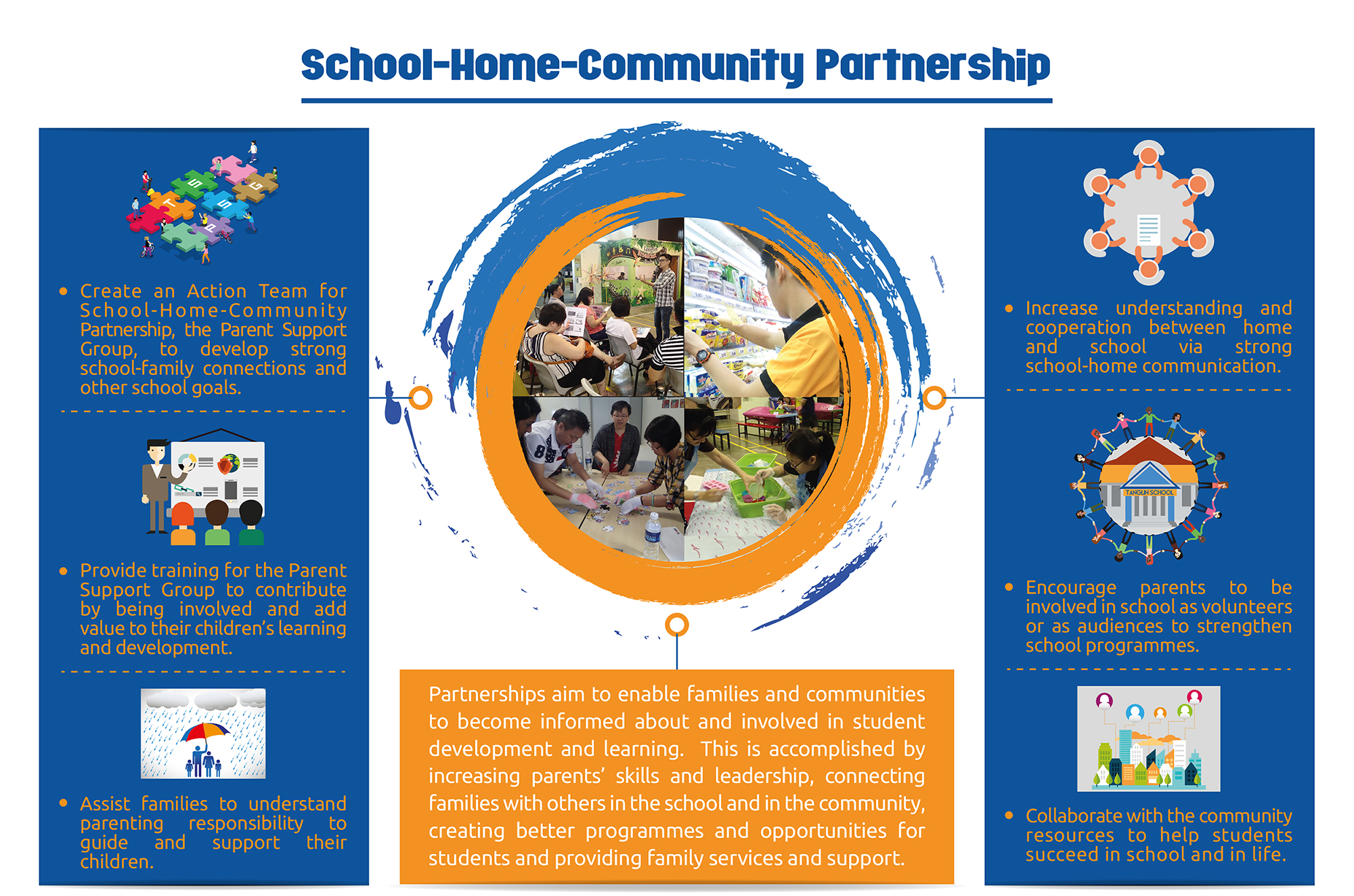 Co-Curricular Activities (CCAs)
Allied Professional Services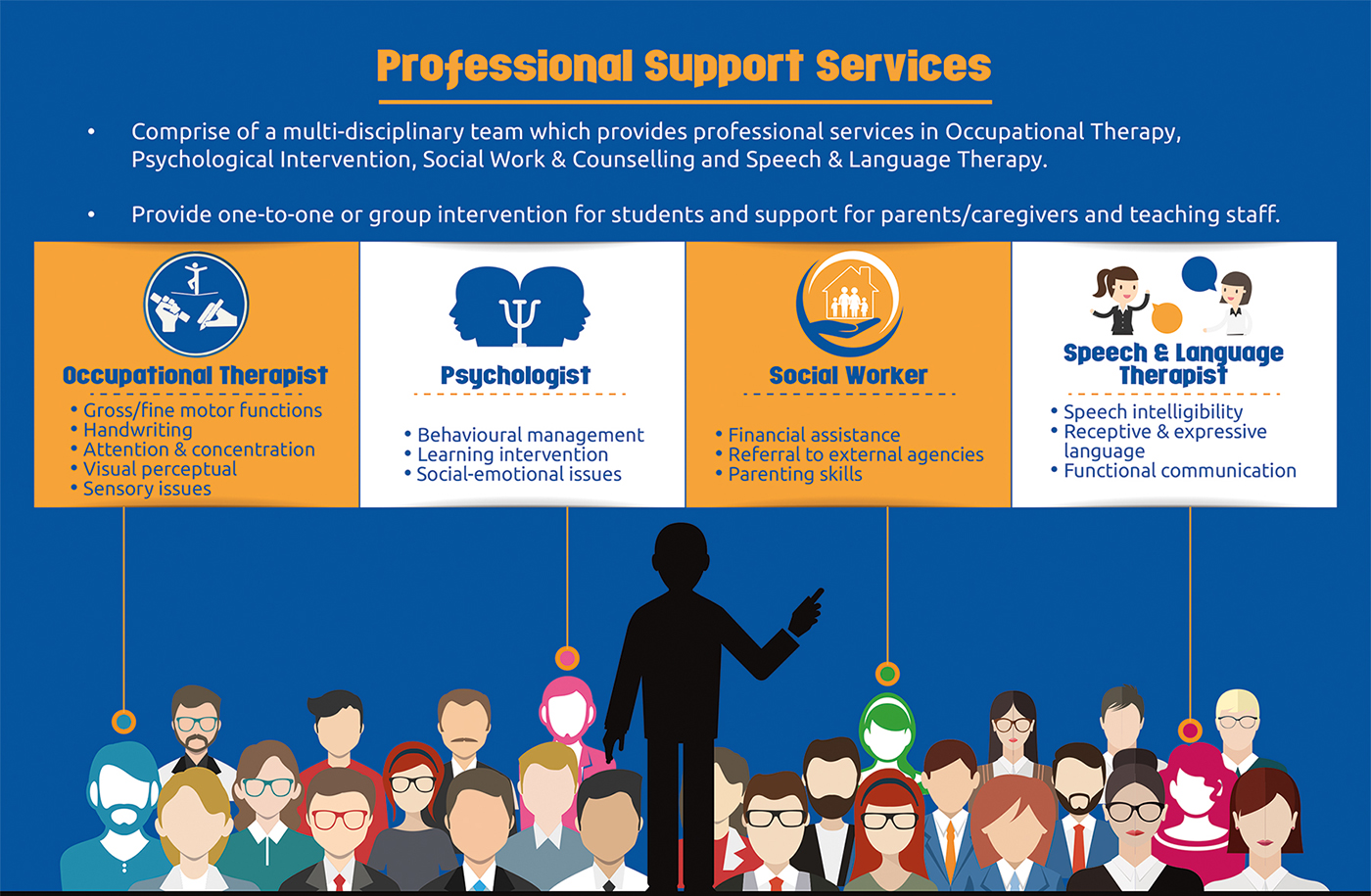 APSN Tanglin School Open House 2023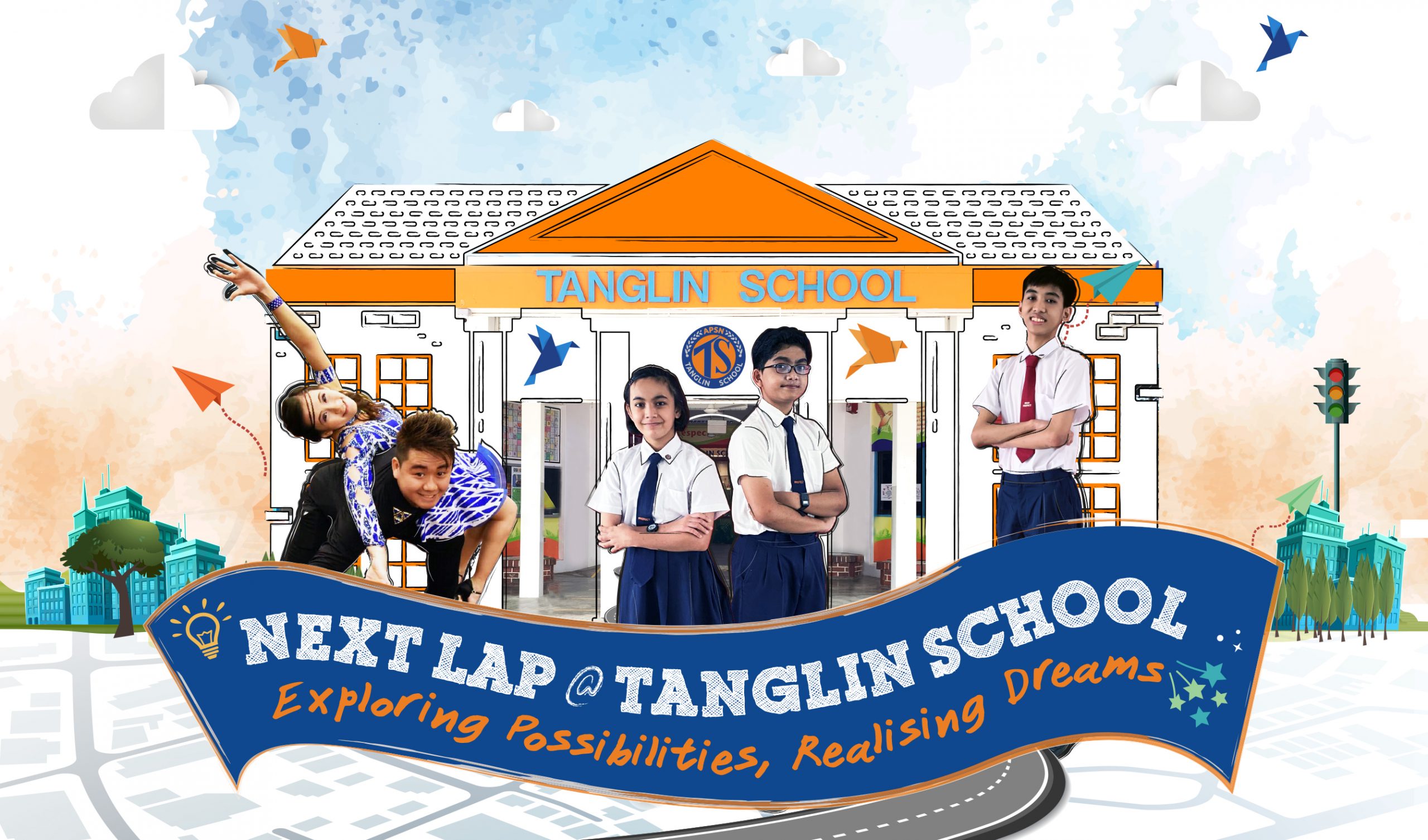 About Us @ APSN Tanglin School
Date: 23 September 2023, Saturday
Time: 8.30am to 11.30am
Register via email at ts@apsn.org.sg by Friday, 25 August 2023.
Attention: Ms Chooi Yeng
Tanglin Parents Workshop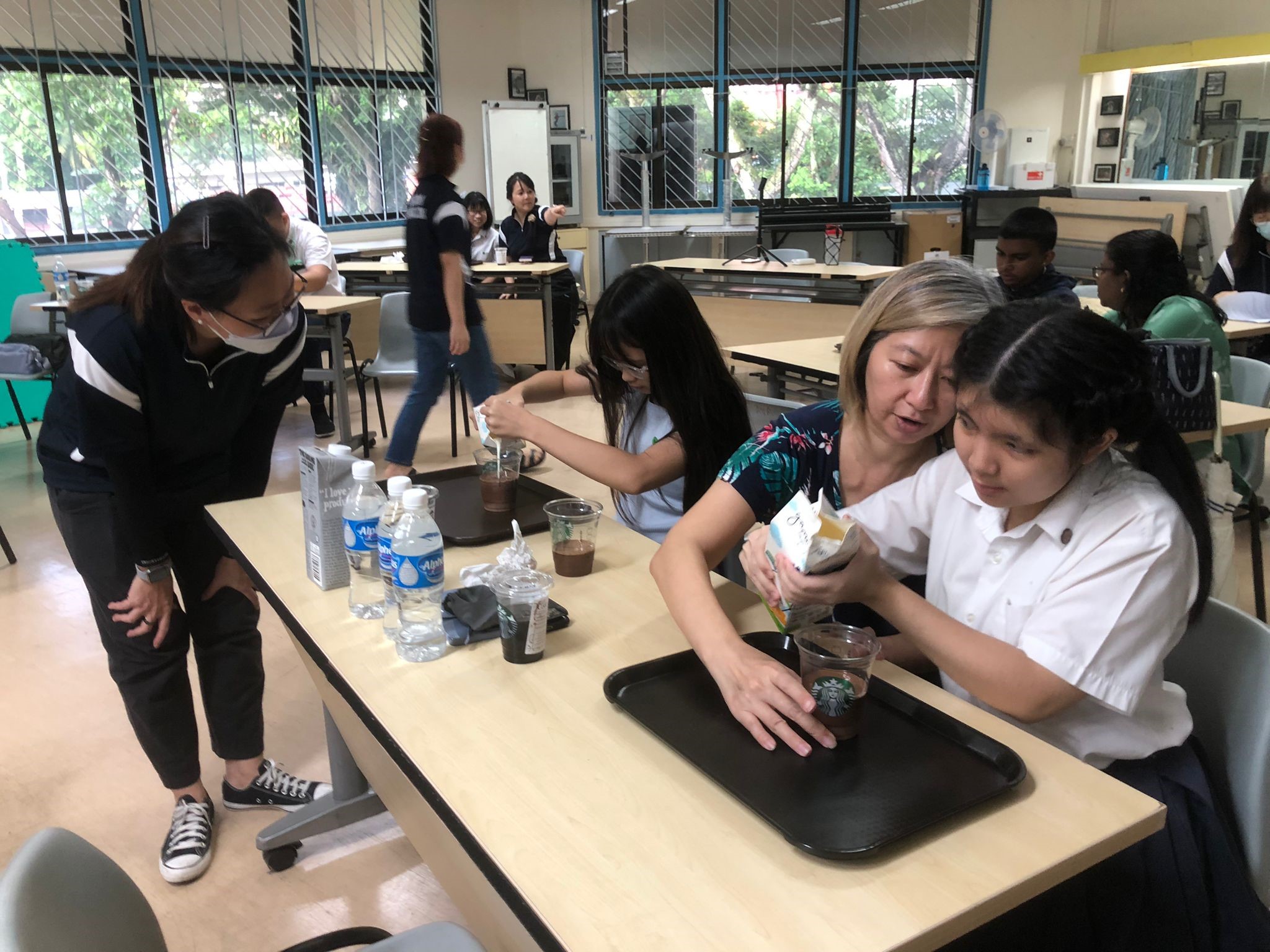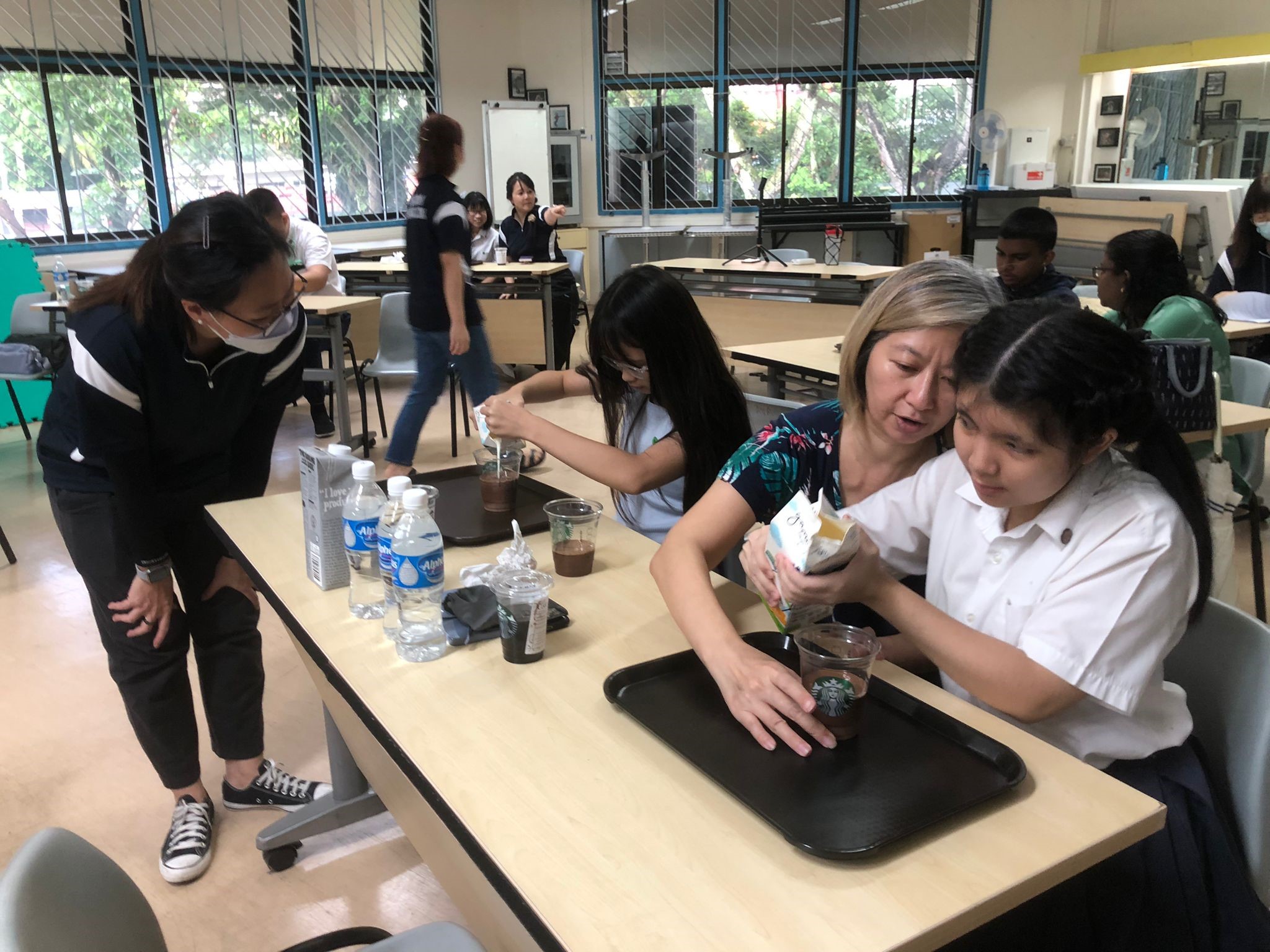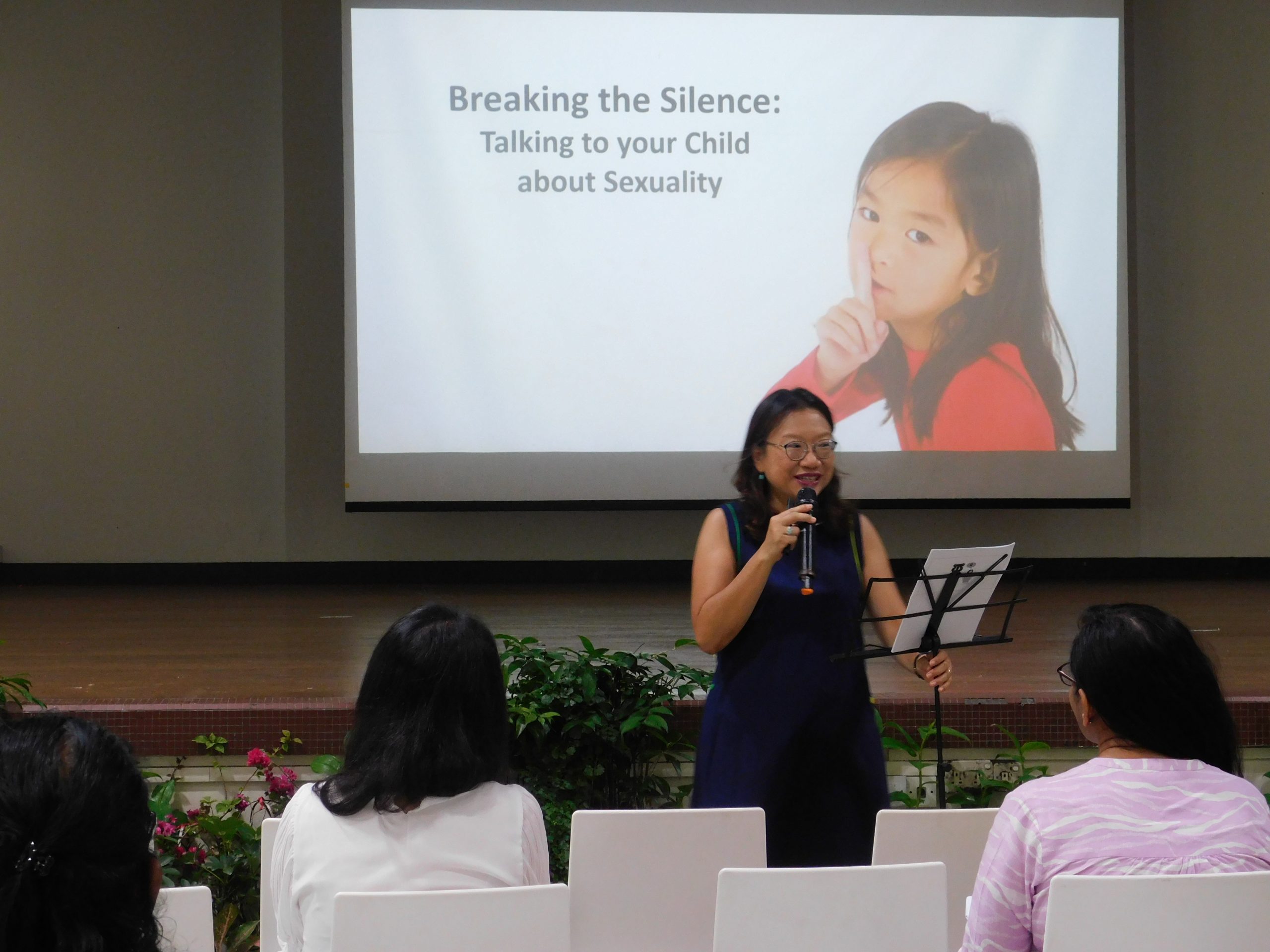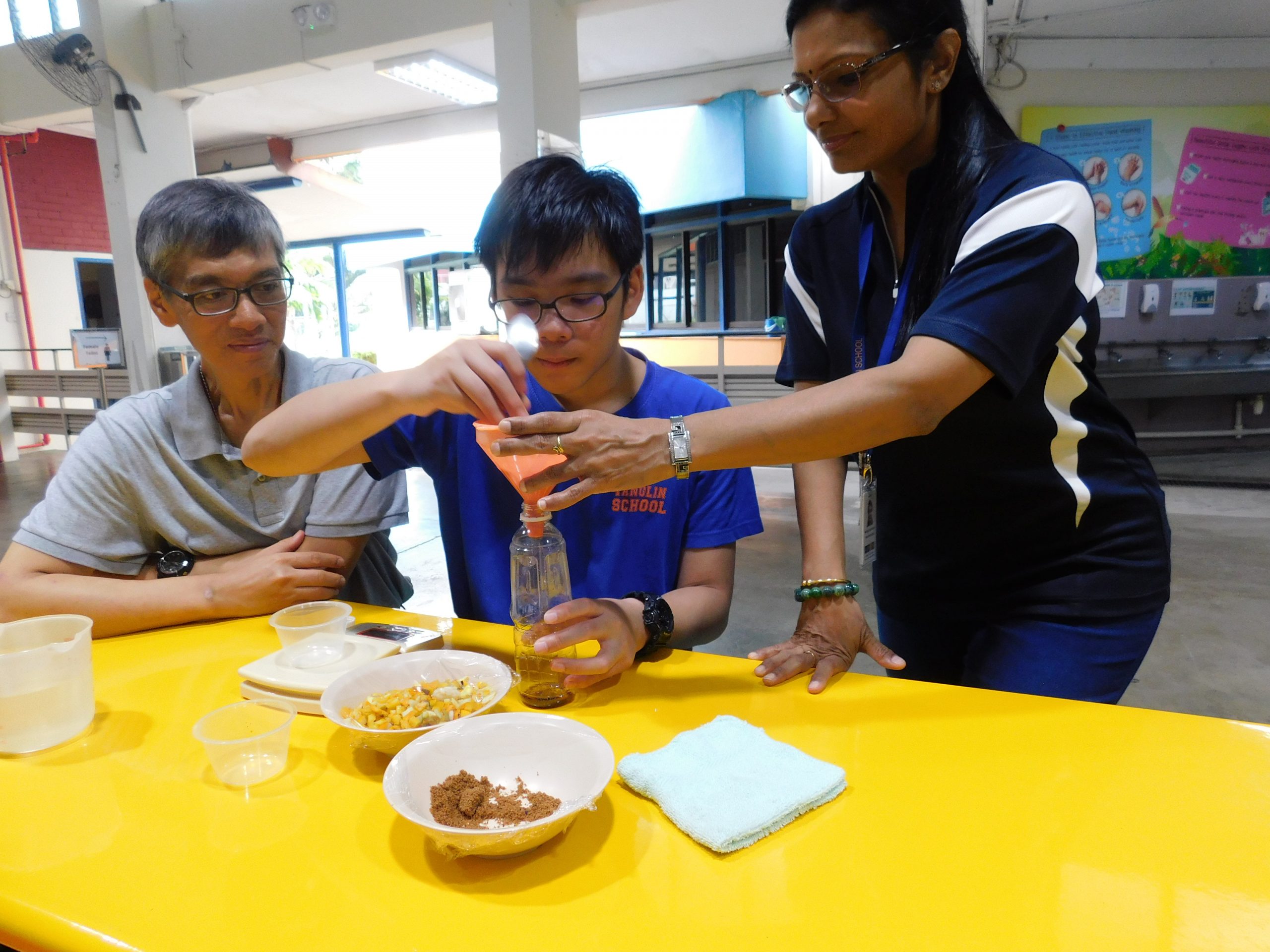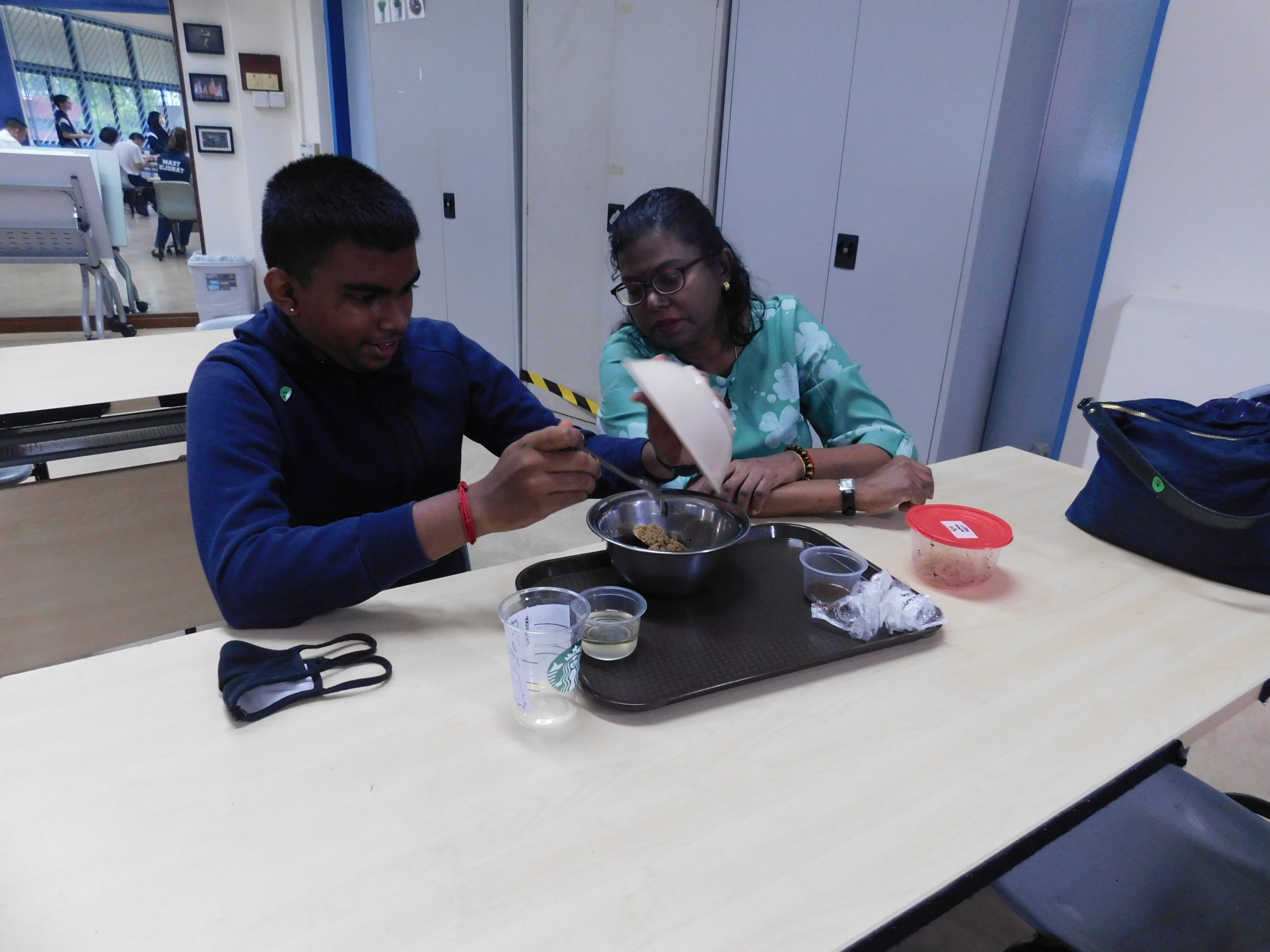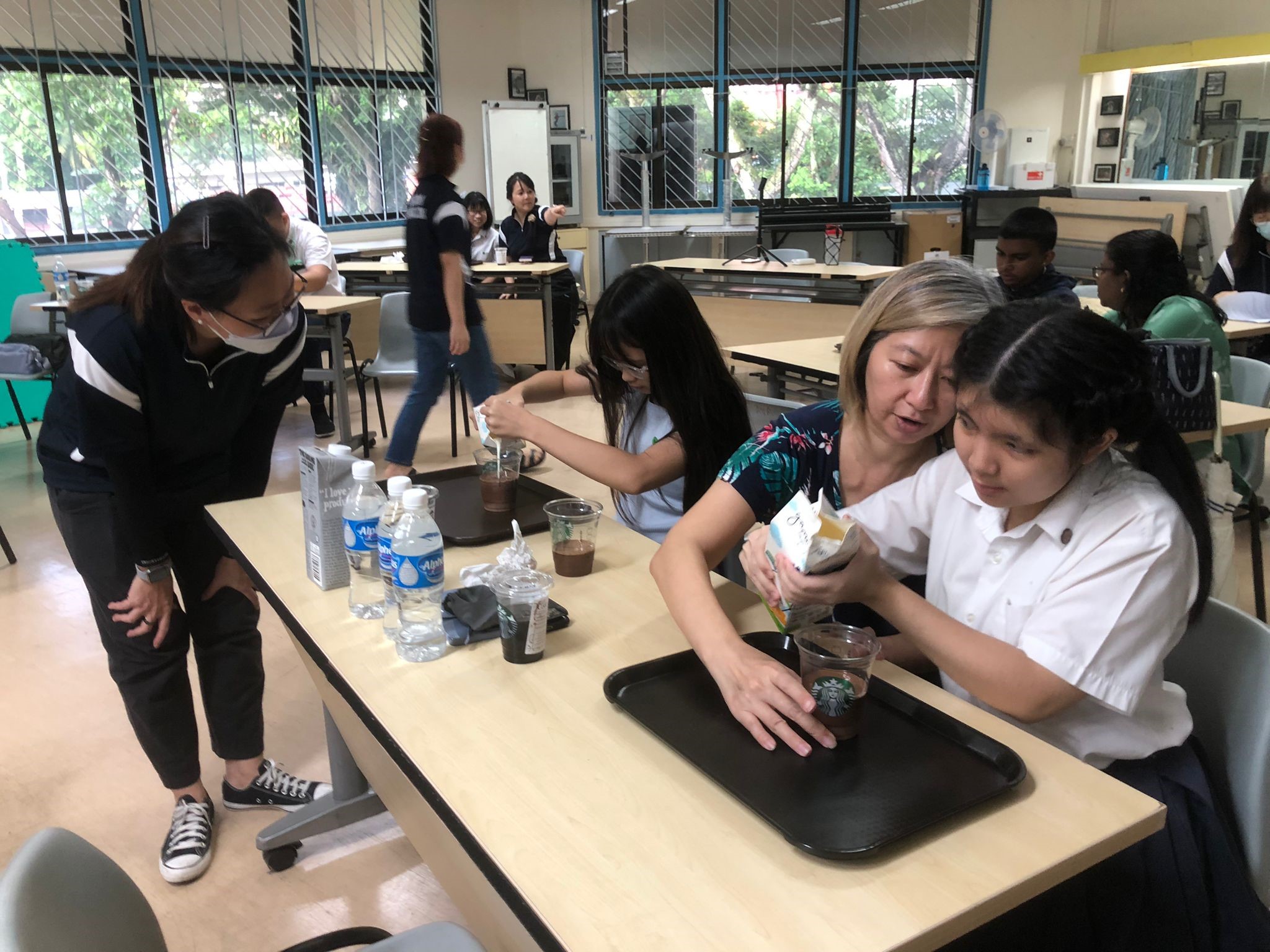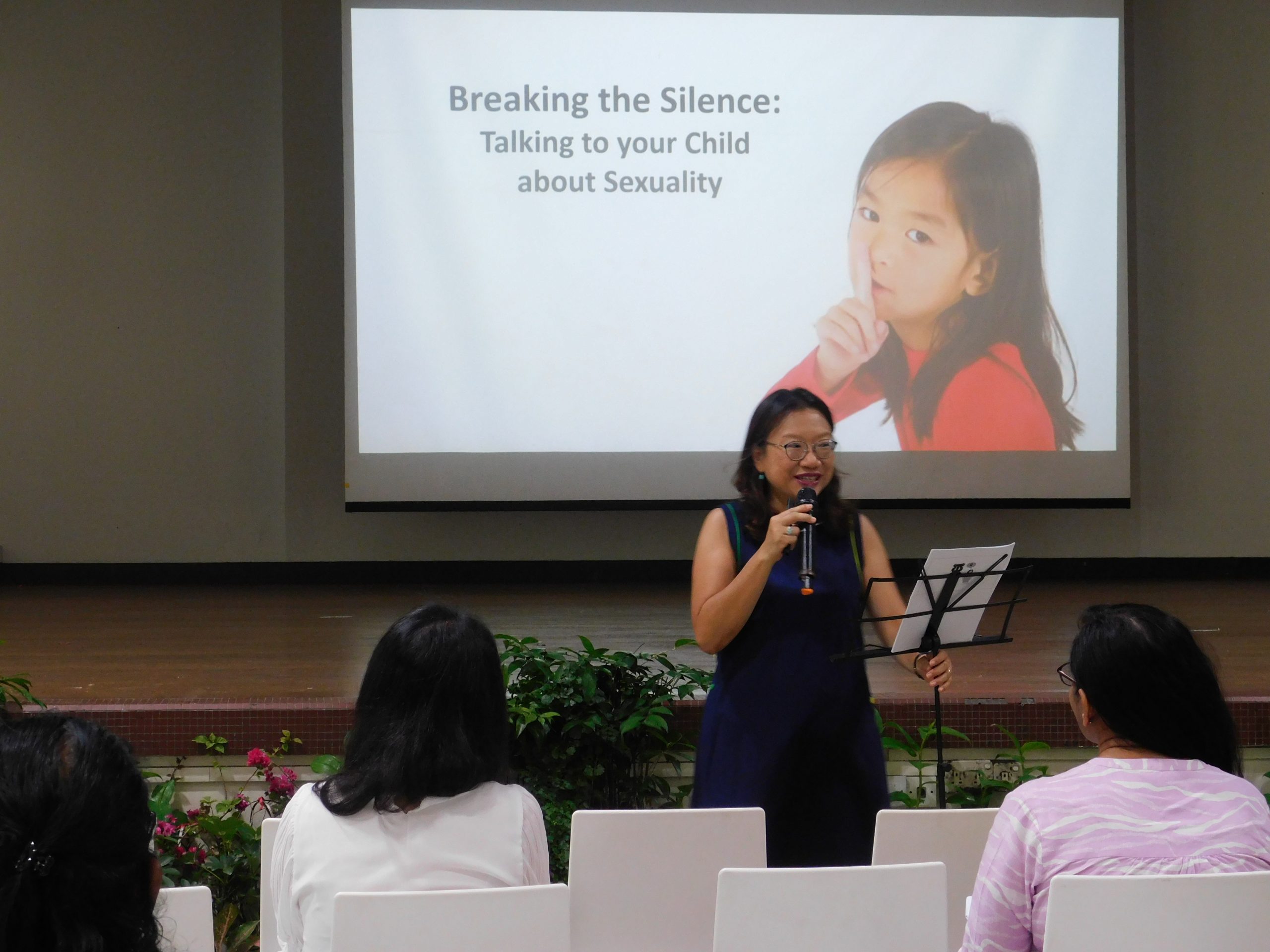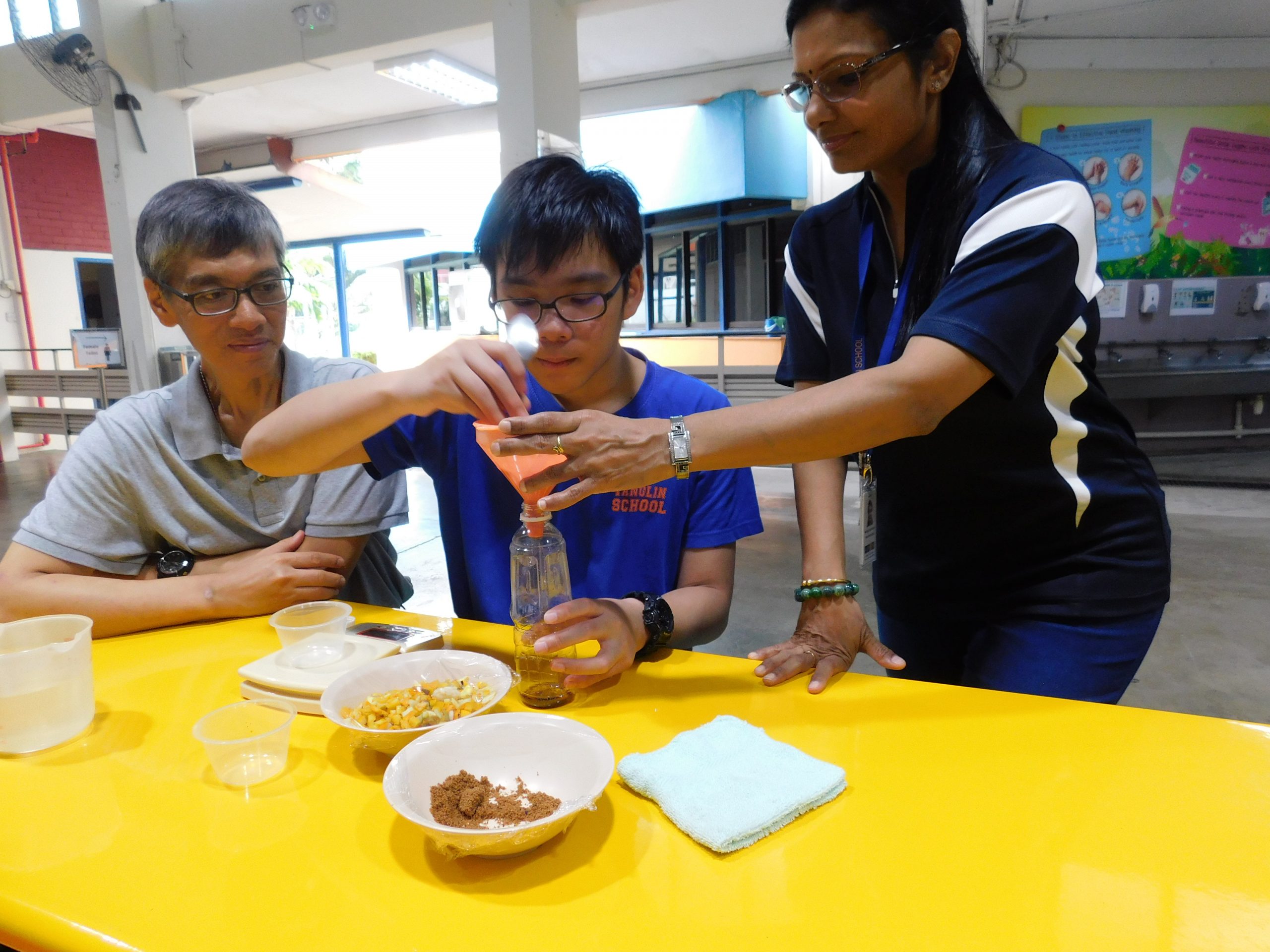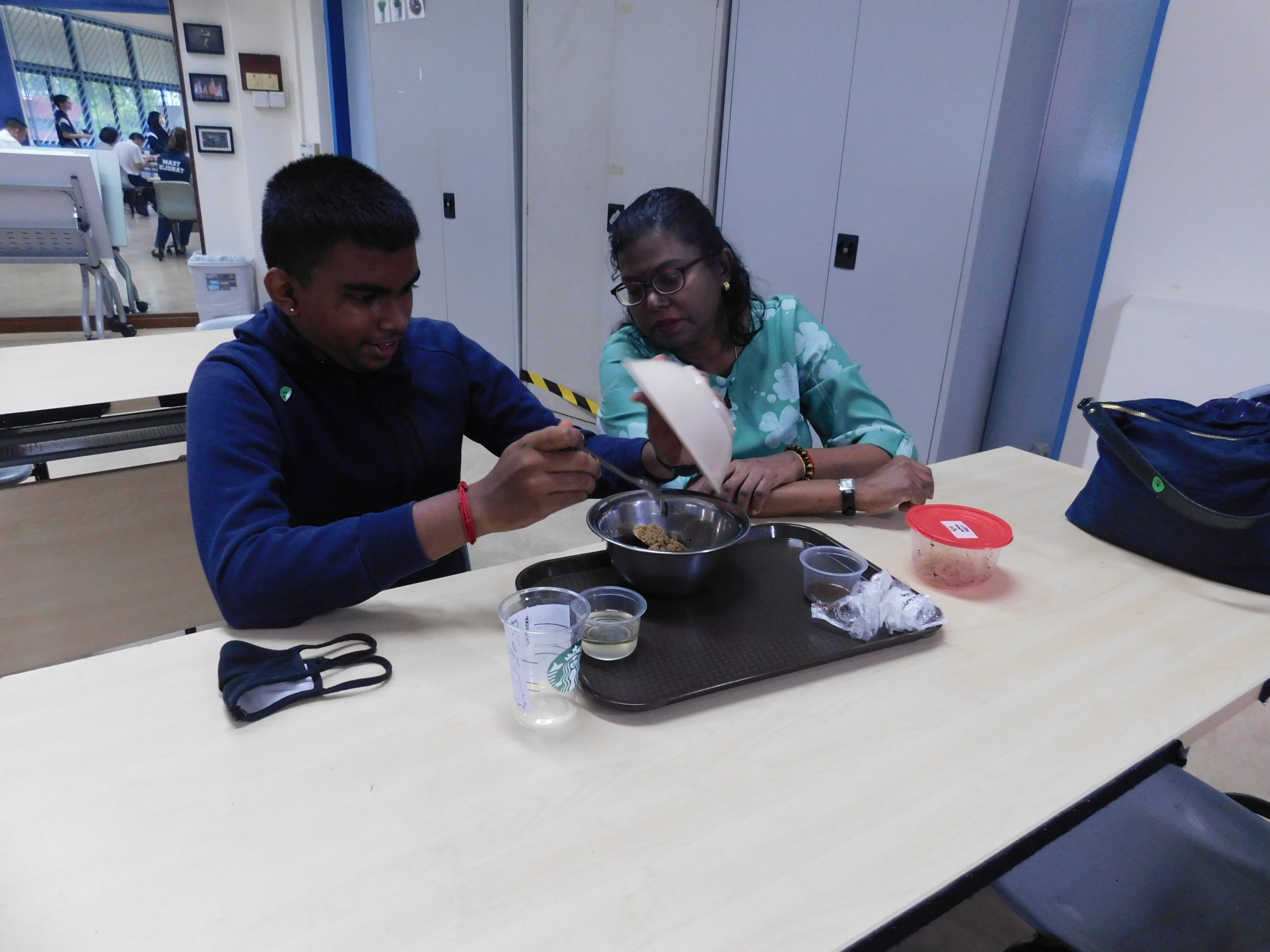 On 8 September 2023, APSN Tanglin School organized the Vocational Education (VE) and Healthy and Safe Relationships (HSR) workshops for parents that aimed to create opportunities for parent-child bonding through eco-friendly activities and to provide tips for parents to communicate more effectively with their child on sexual development and safe relationships. One segment of the workshops consisted of making eco-enzymes, iced chocolate and coffee grounds body scrub. Through the activities, parents and students learnt how to contribute to a sustainable and green community. Another segment of the workshops was a talk on the importance of sexuality conversations. Parents were equipped with skills to enhance communication with their child on sexuality matters. We are grateful for the contributions from our community partners, and the invaluable support of the parents in providing meaningful and engaging learning experiences for our students.
Synergizing Talent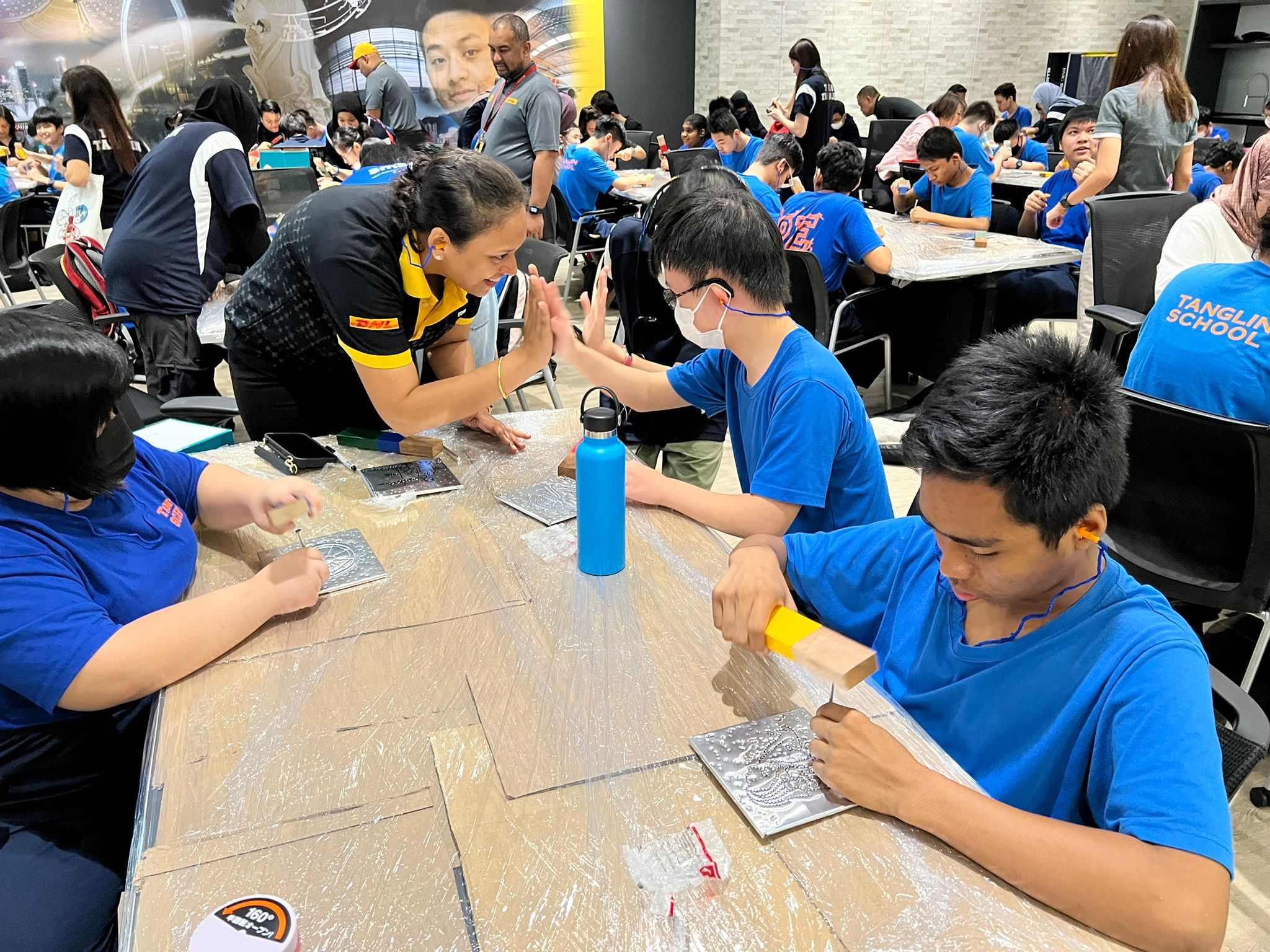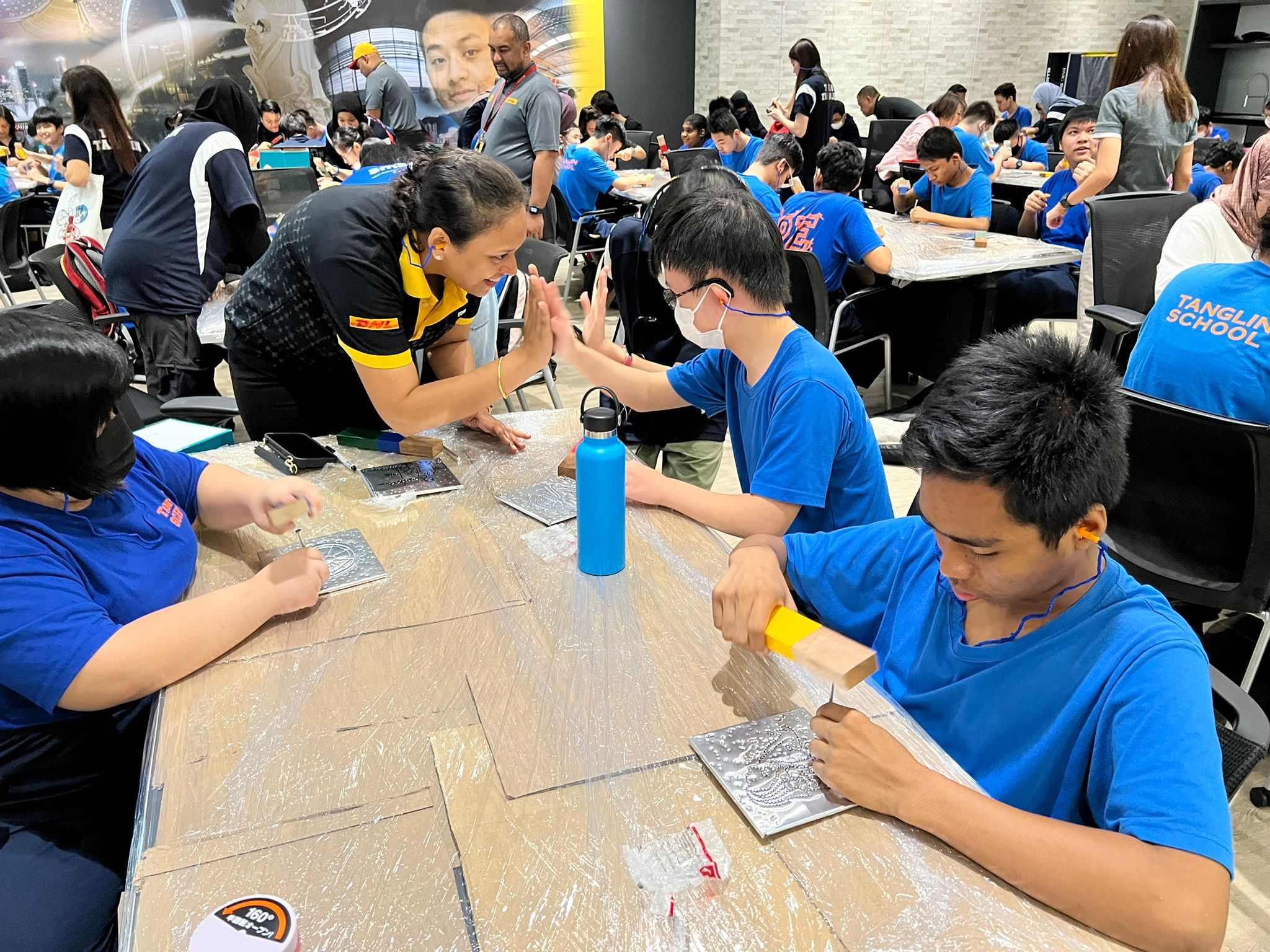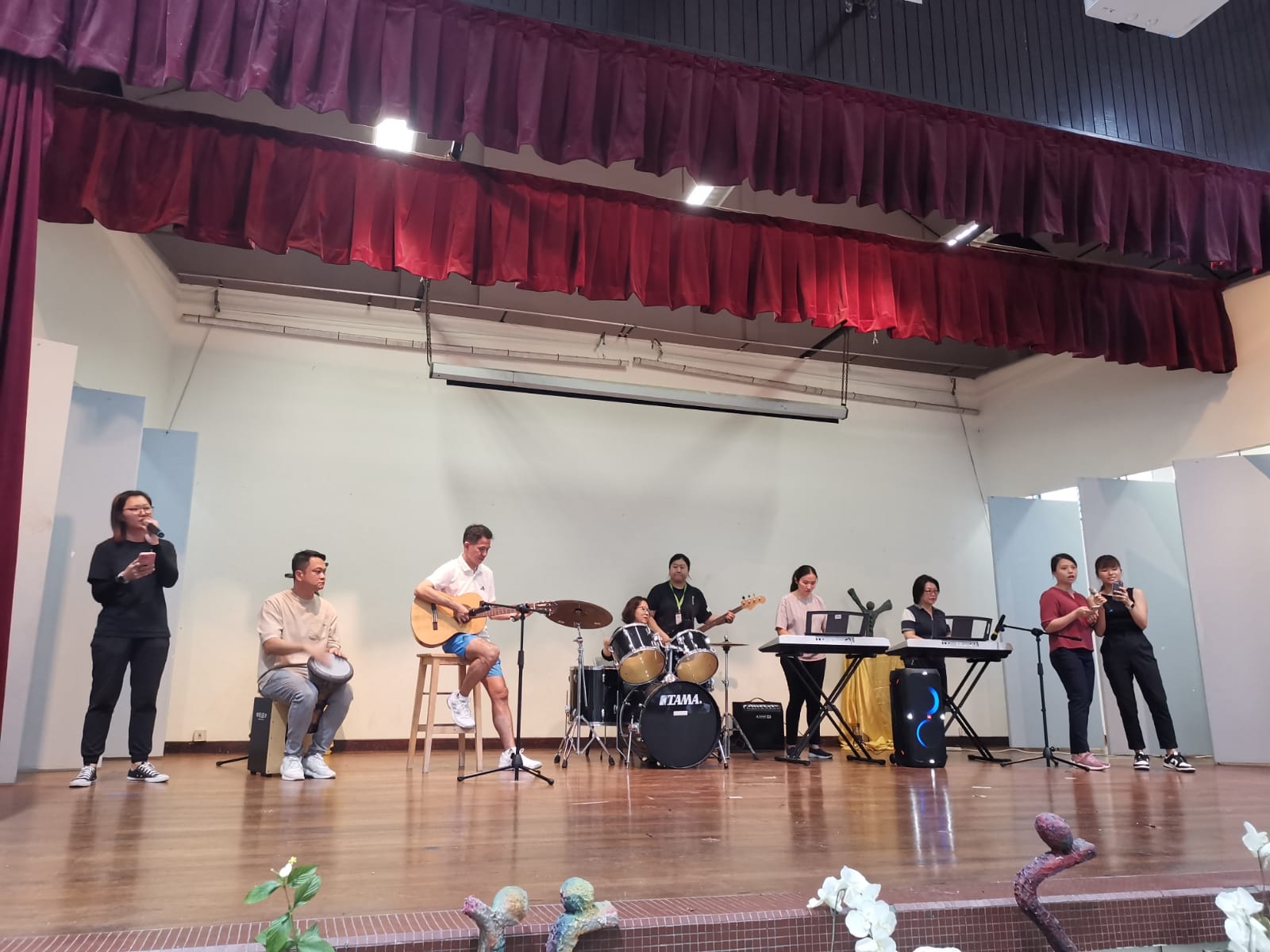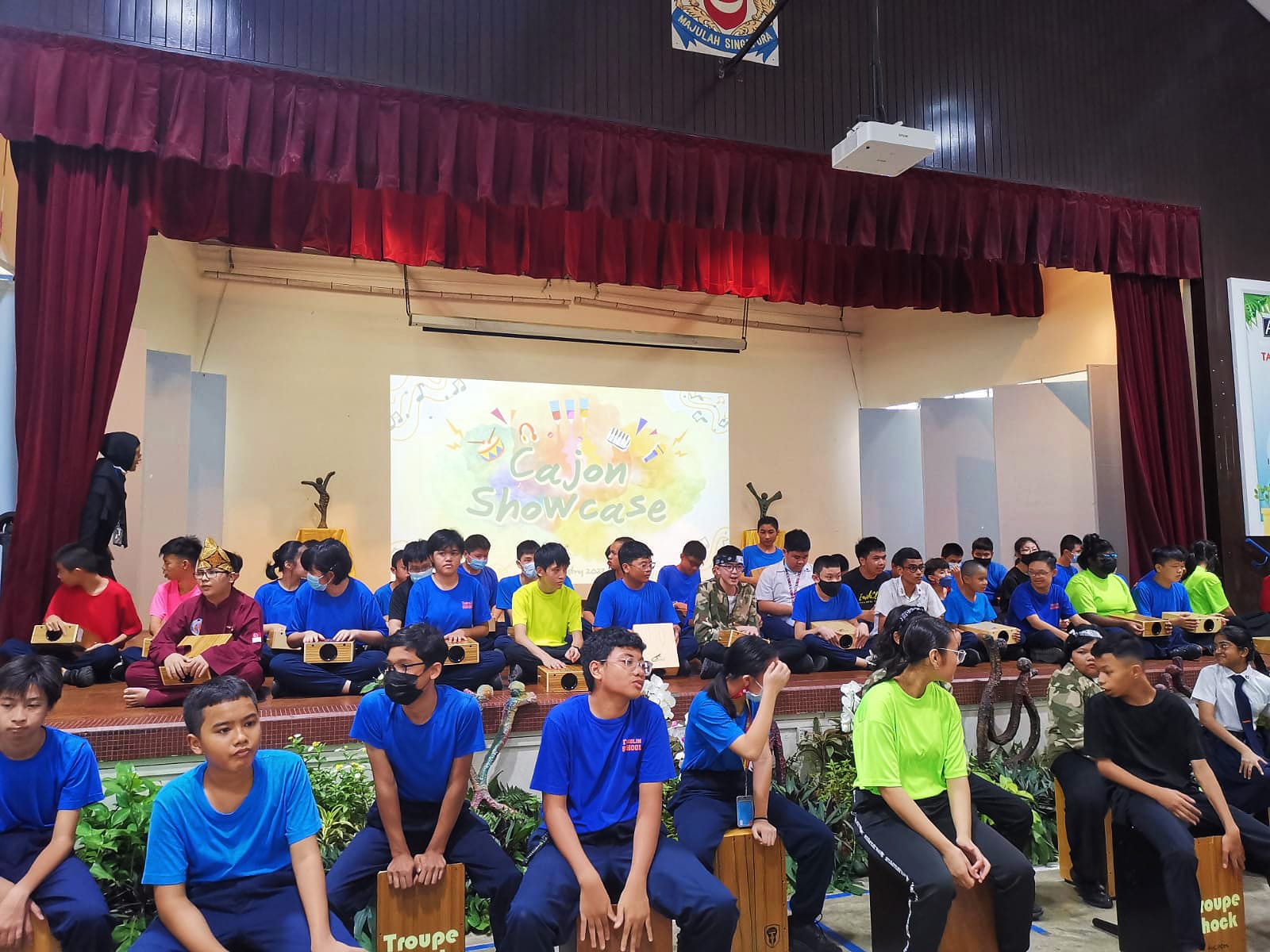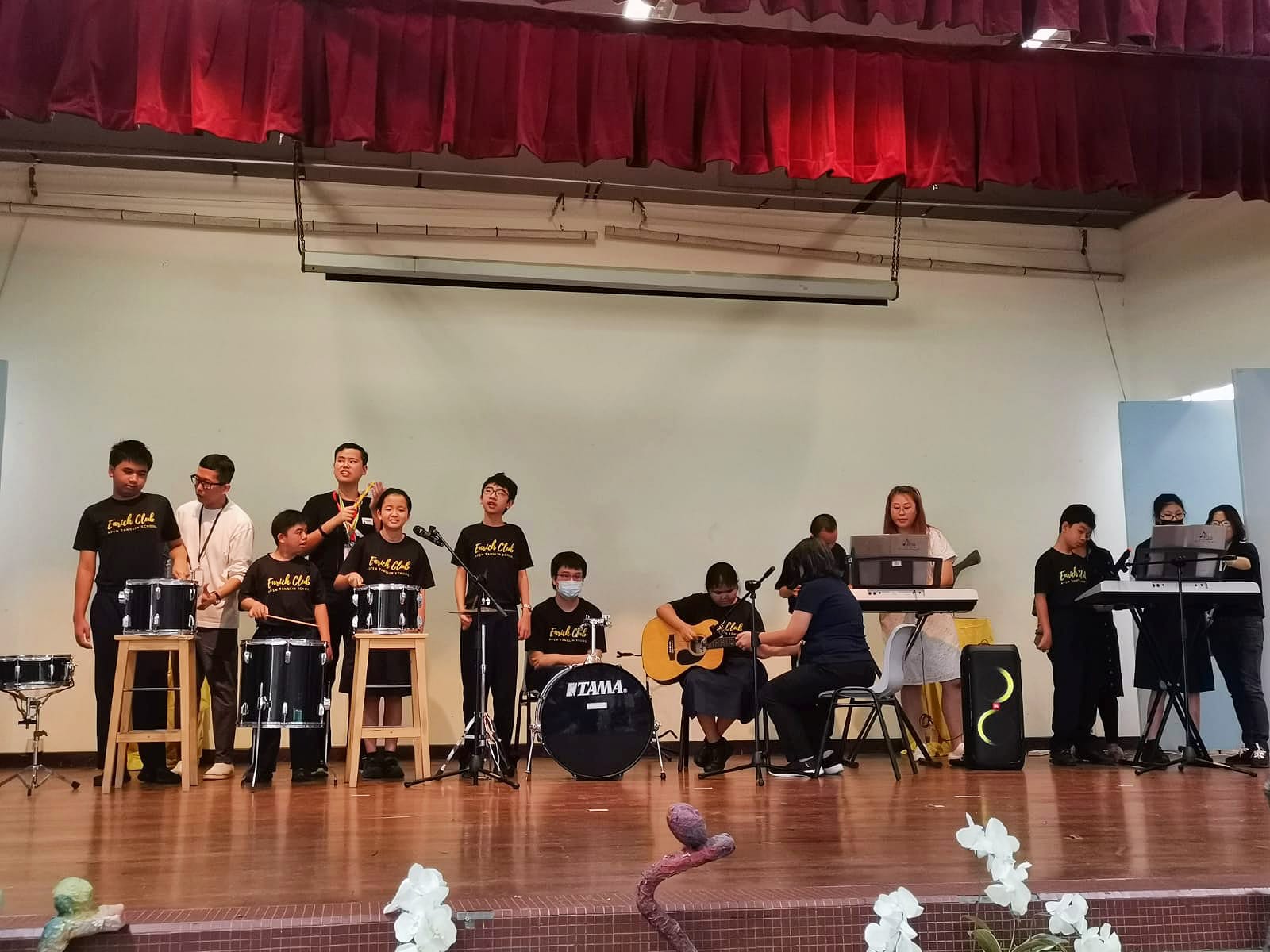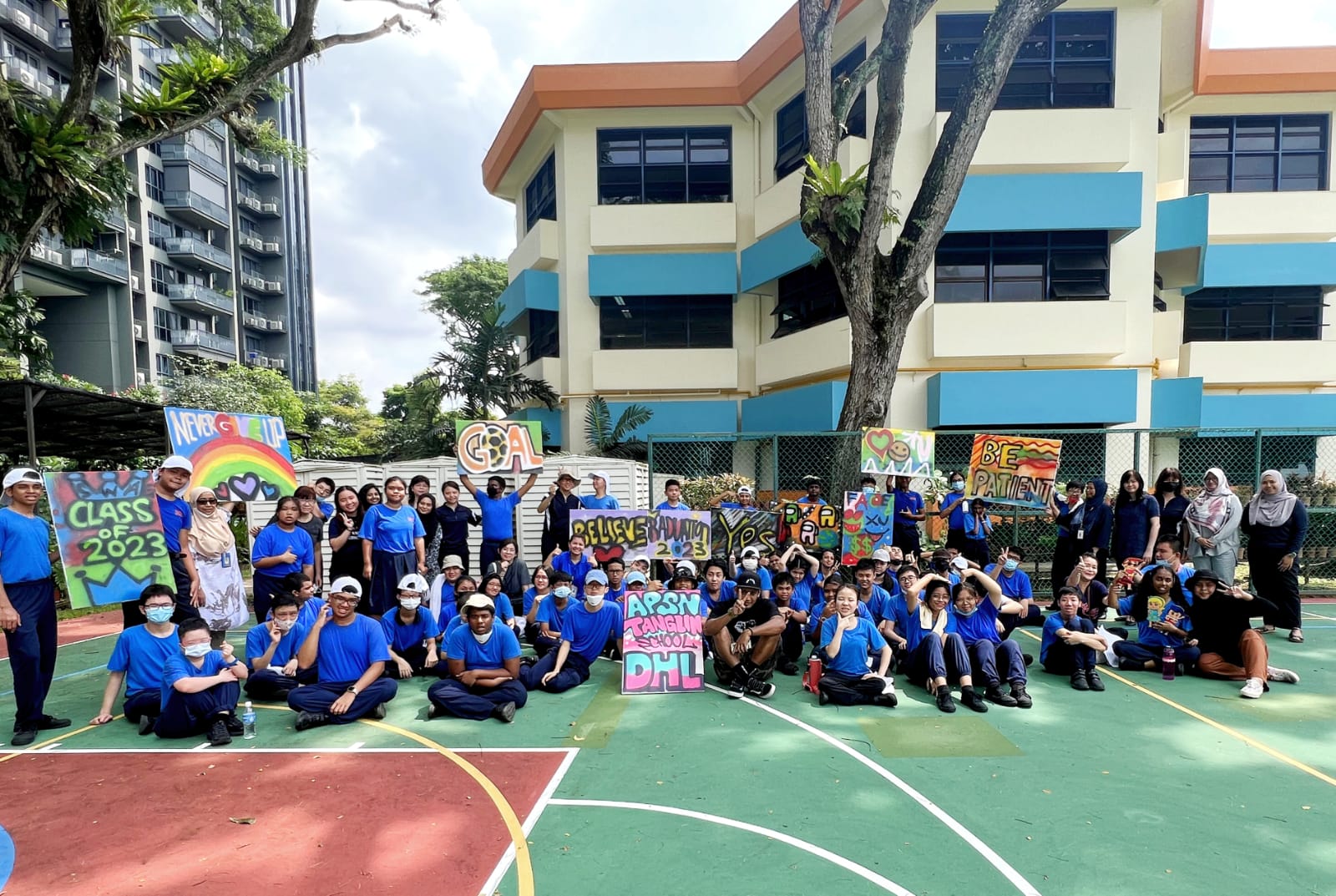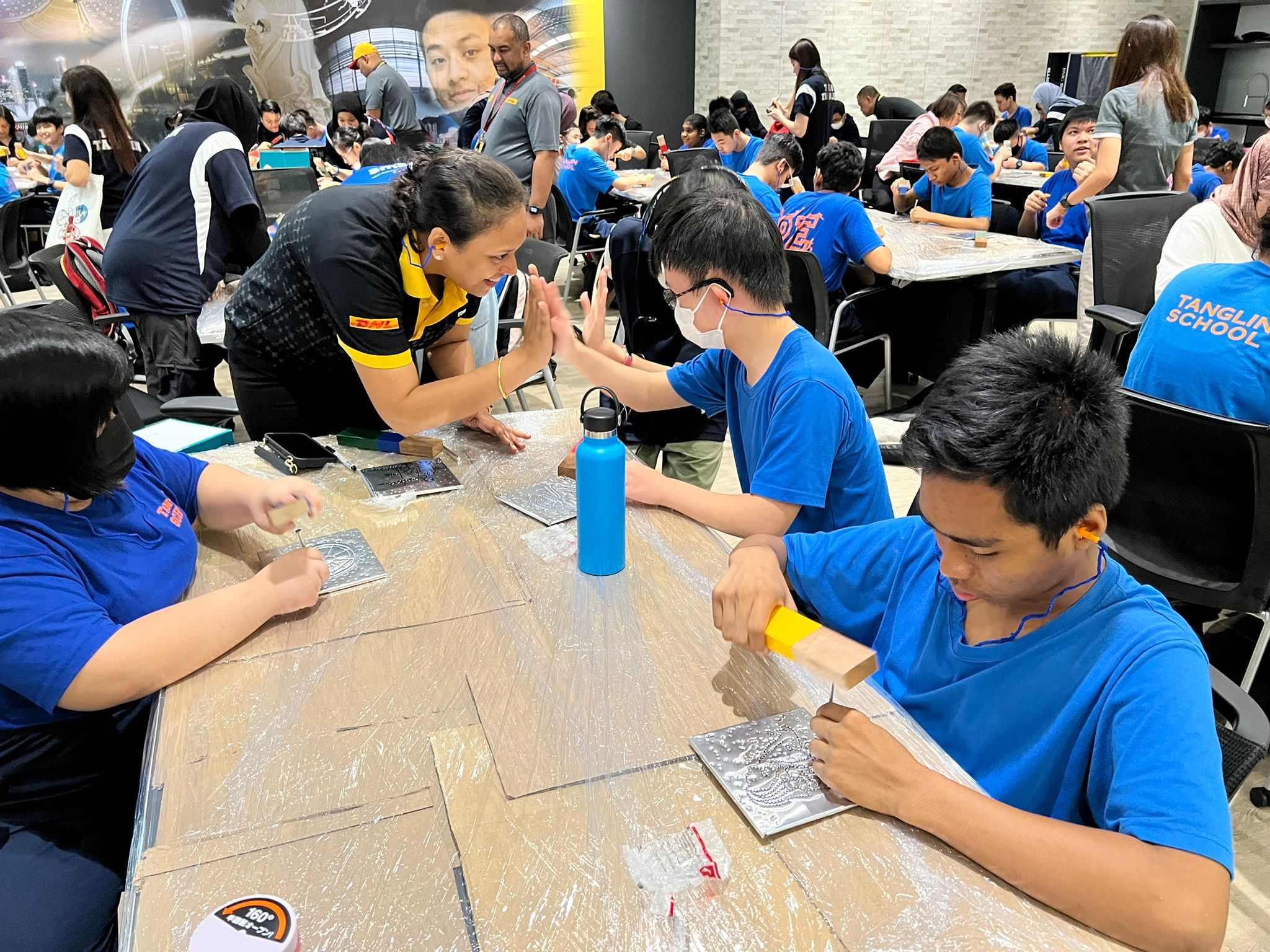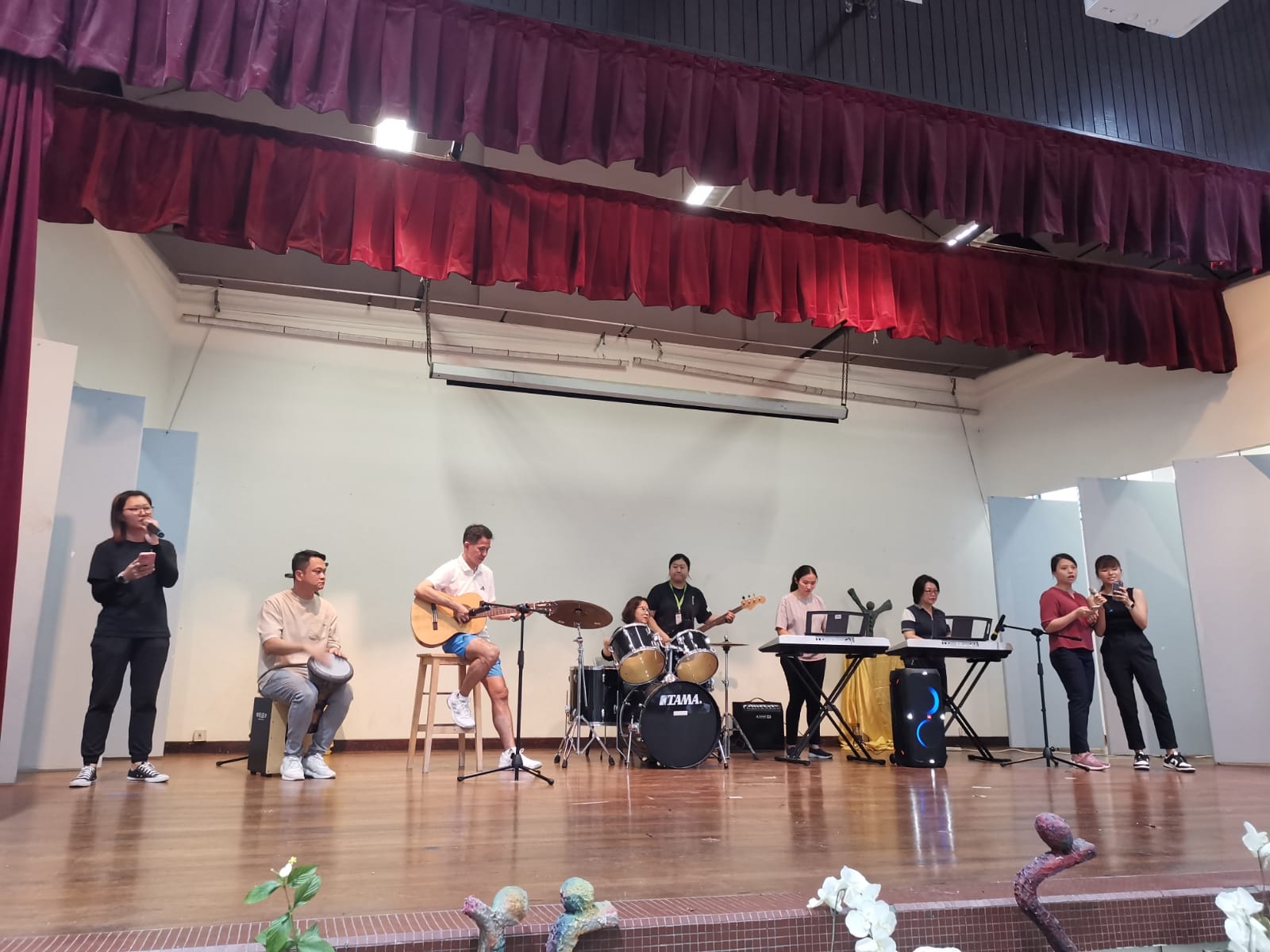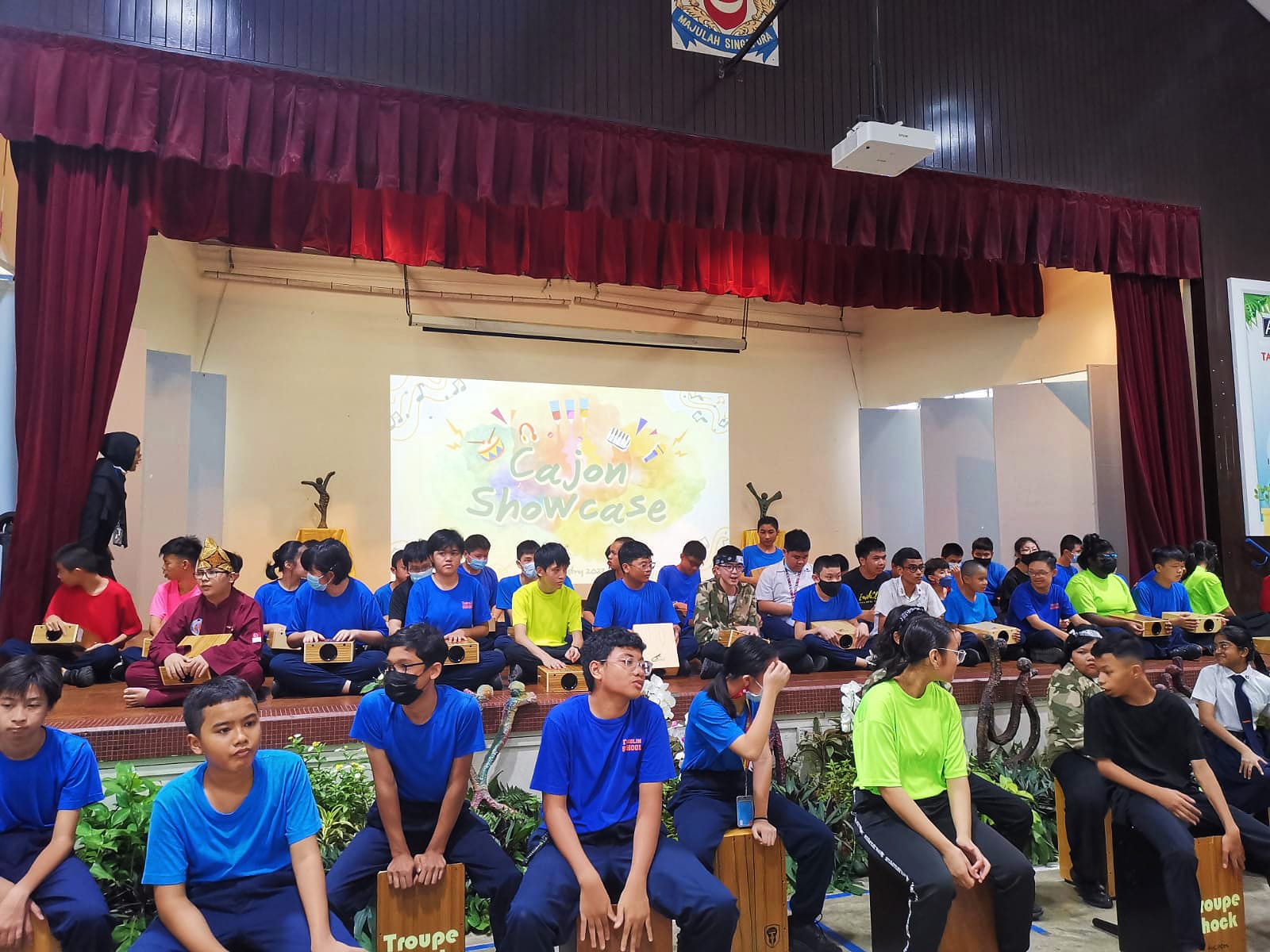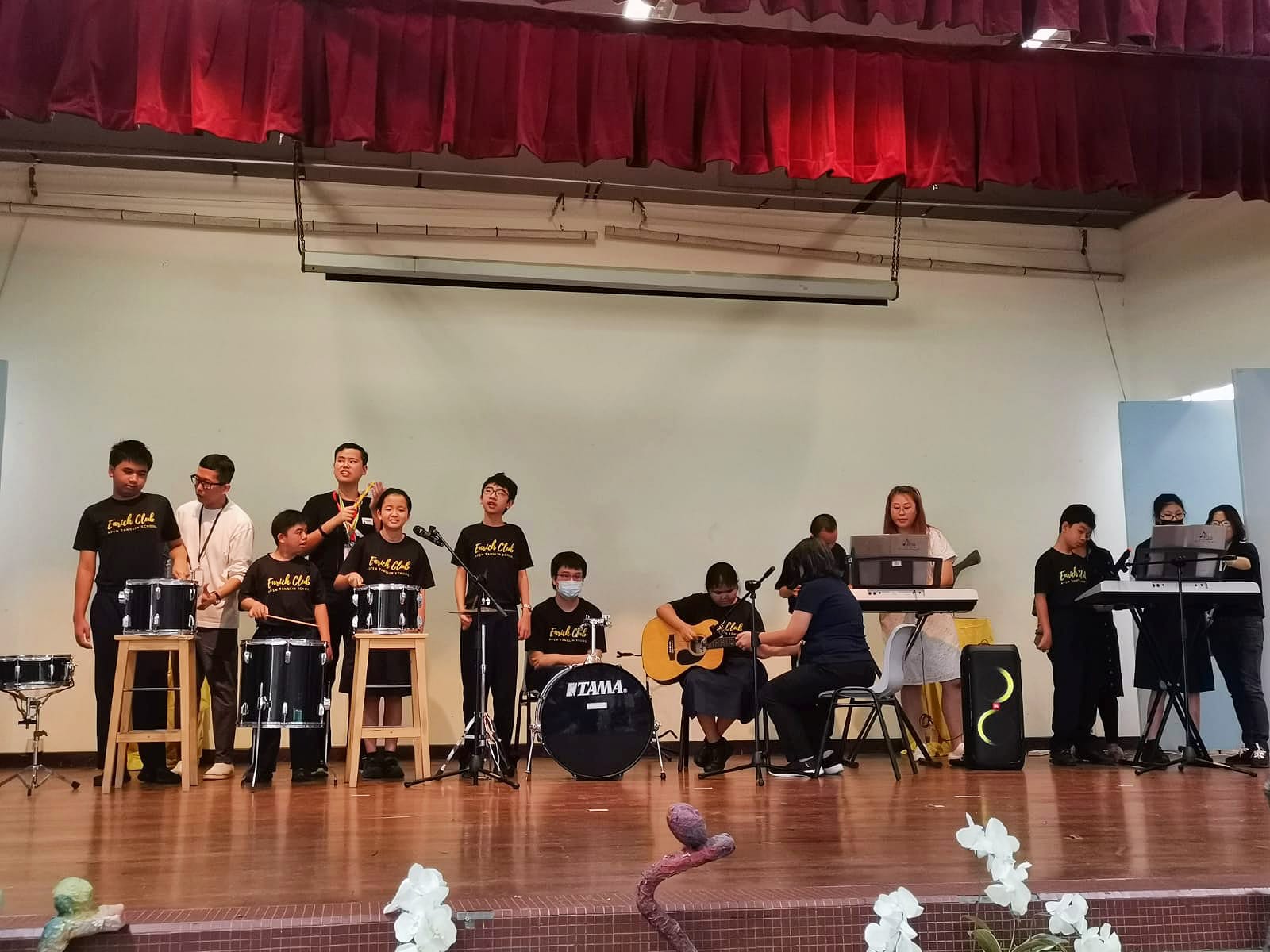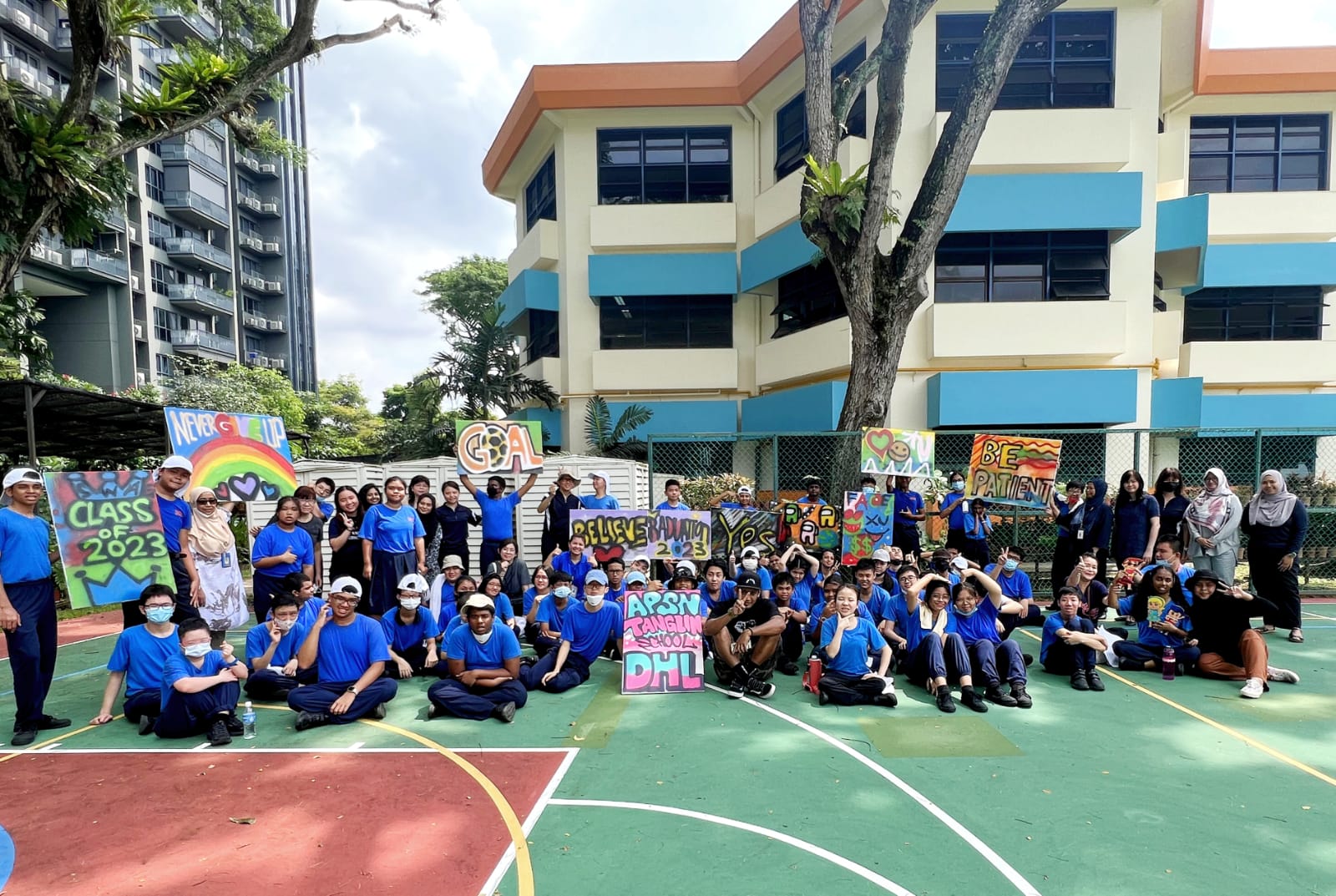 TS Artistry is an inclusive arts event to showcase the gifts and talents of students, teachers, parents and community partners. Themed Synergizing Talents, the artistic talents of our students were celebrated through a buffet of interactive art displays and inspiring performing art items. Students also participated in a series of Pre-Artistry workshops where they acquired new skills and worked alongside their peers to create different artefacts or choreograph a variety of performances. We would like to express our appreciation to DHL Express Singapore and the staff from DHL West Service Centre for hosting our teachers and students to be part of the aluminium tooling and clay workshops. Special mention to Faith Music Centre for preparing our students to put up a band ensemble during the concert segment. TS Artistry has provided our students another avenue to ignite their creativity through the various art activities and to raise greater awareness on how the arts is able to contribute to an inclusive society.
TS Teachers' Day Celebration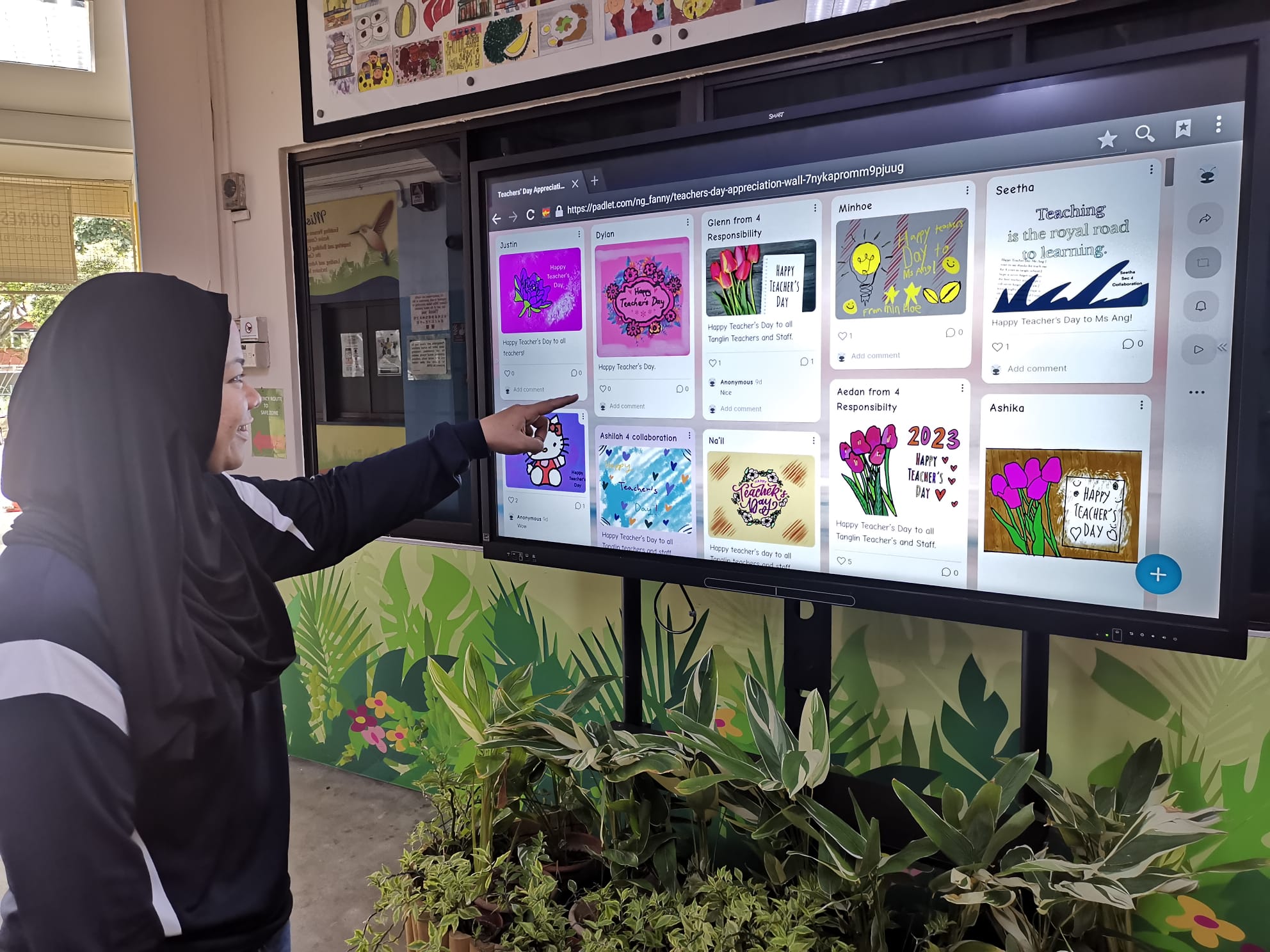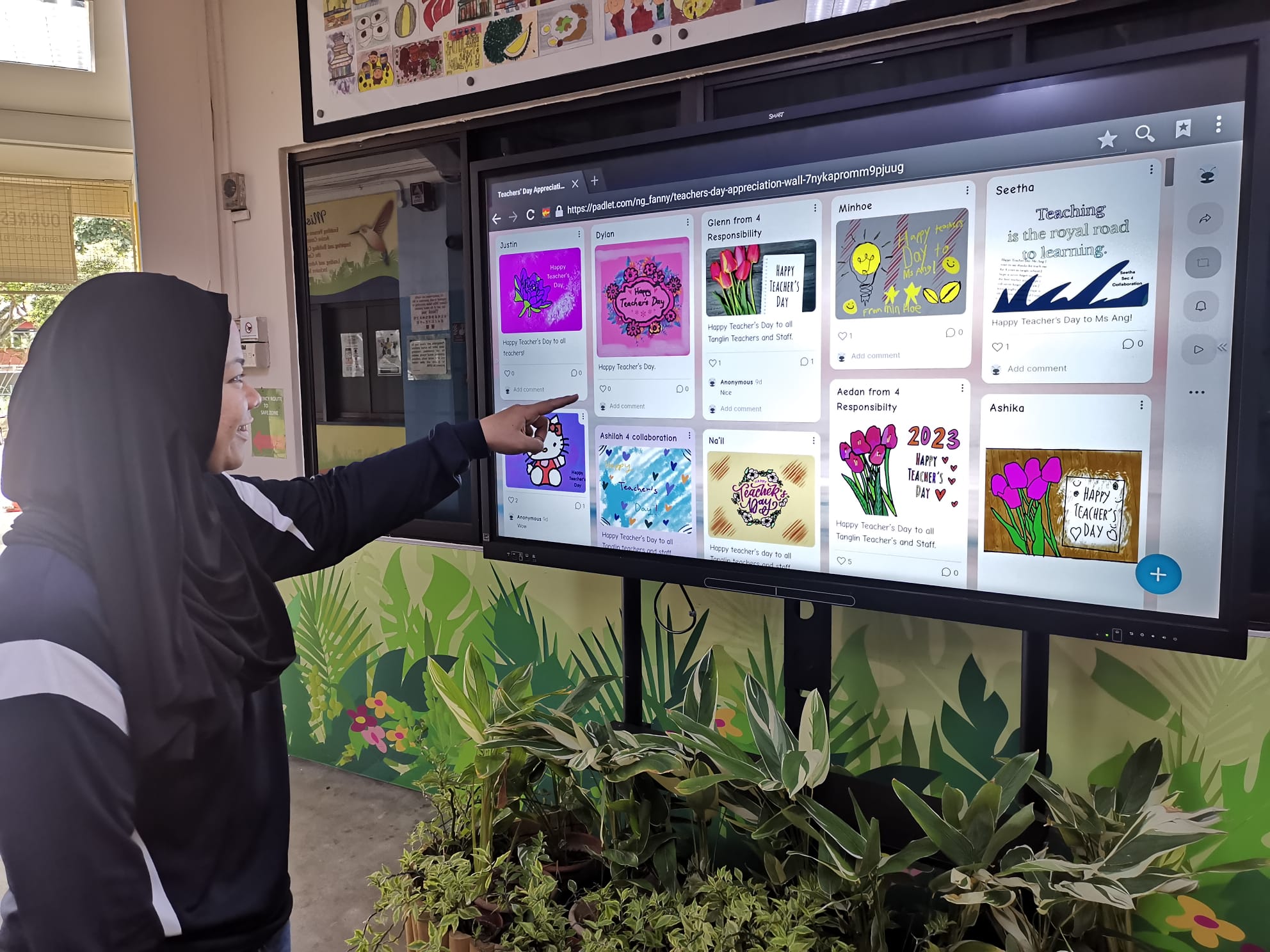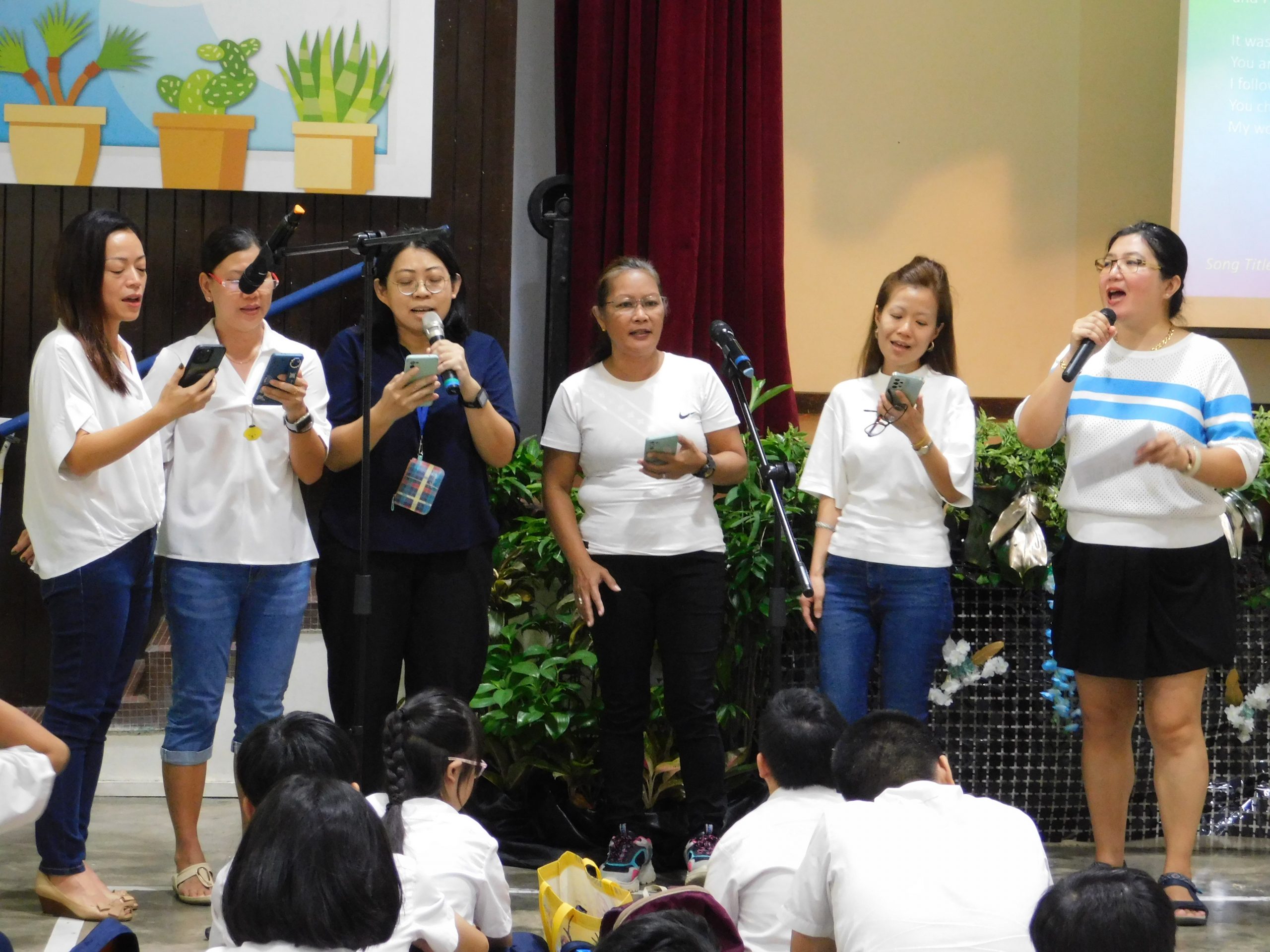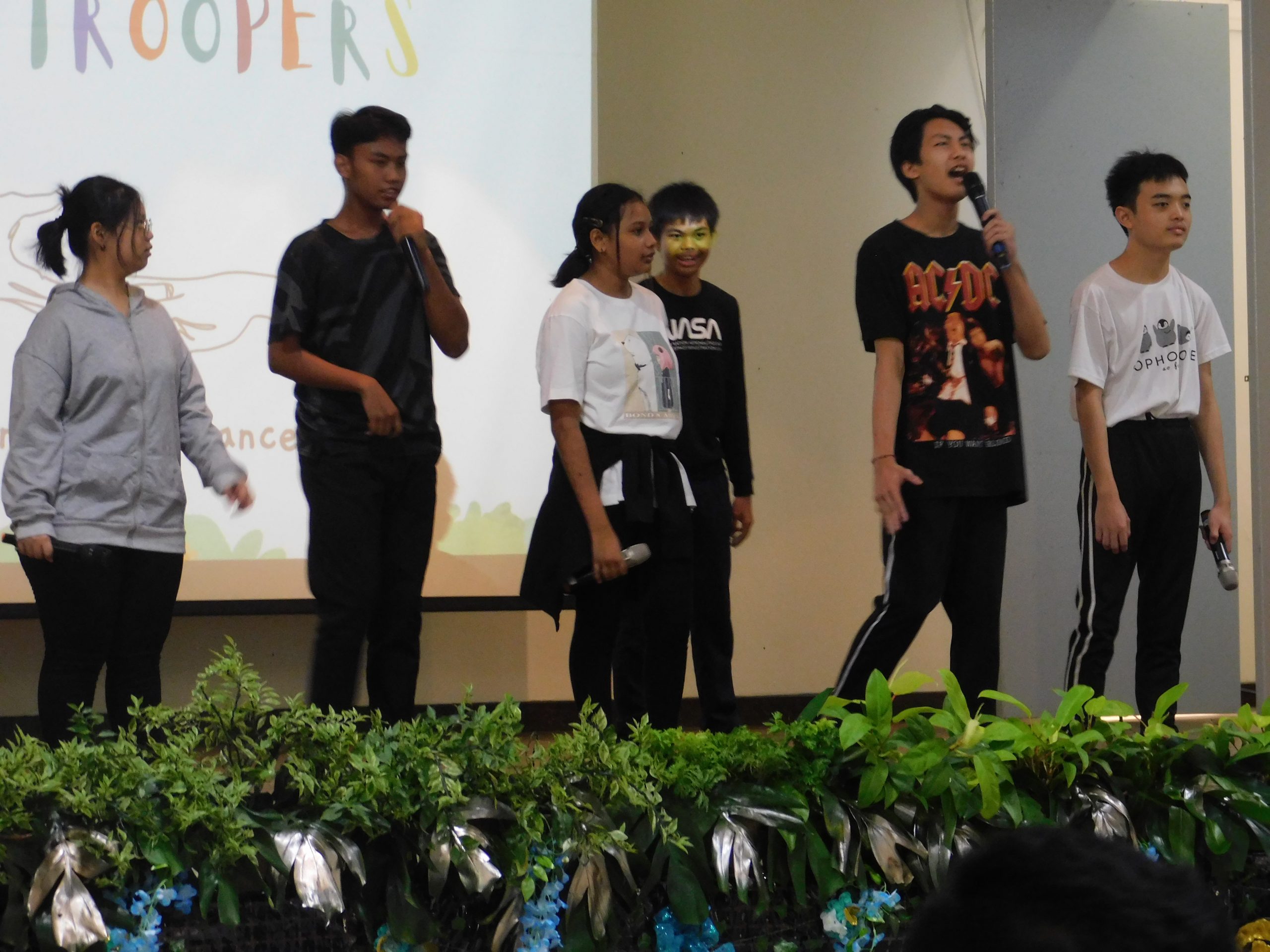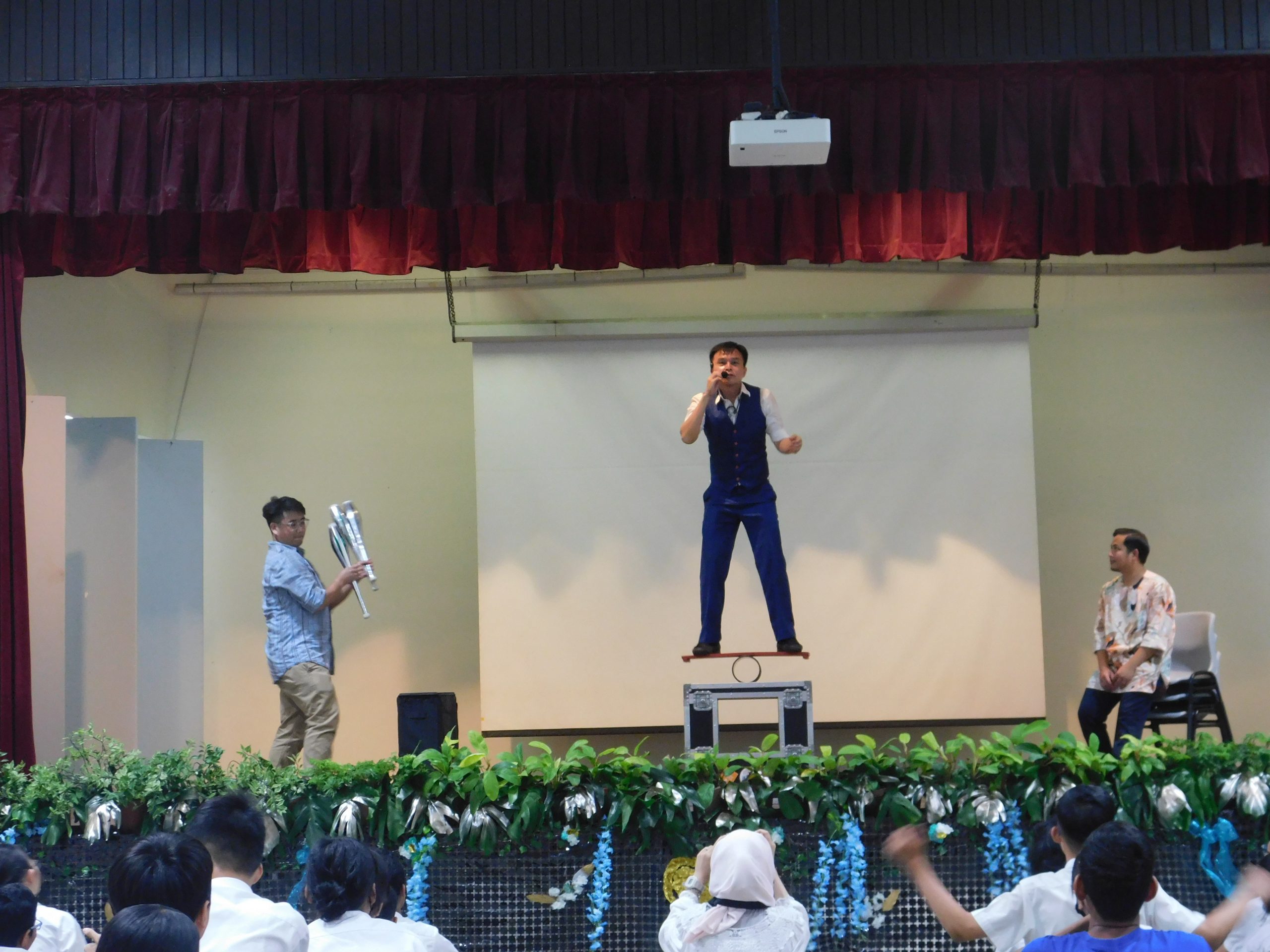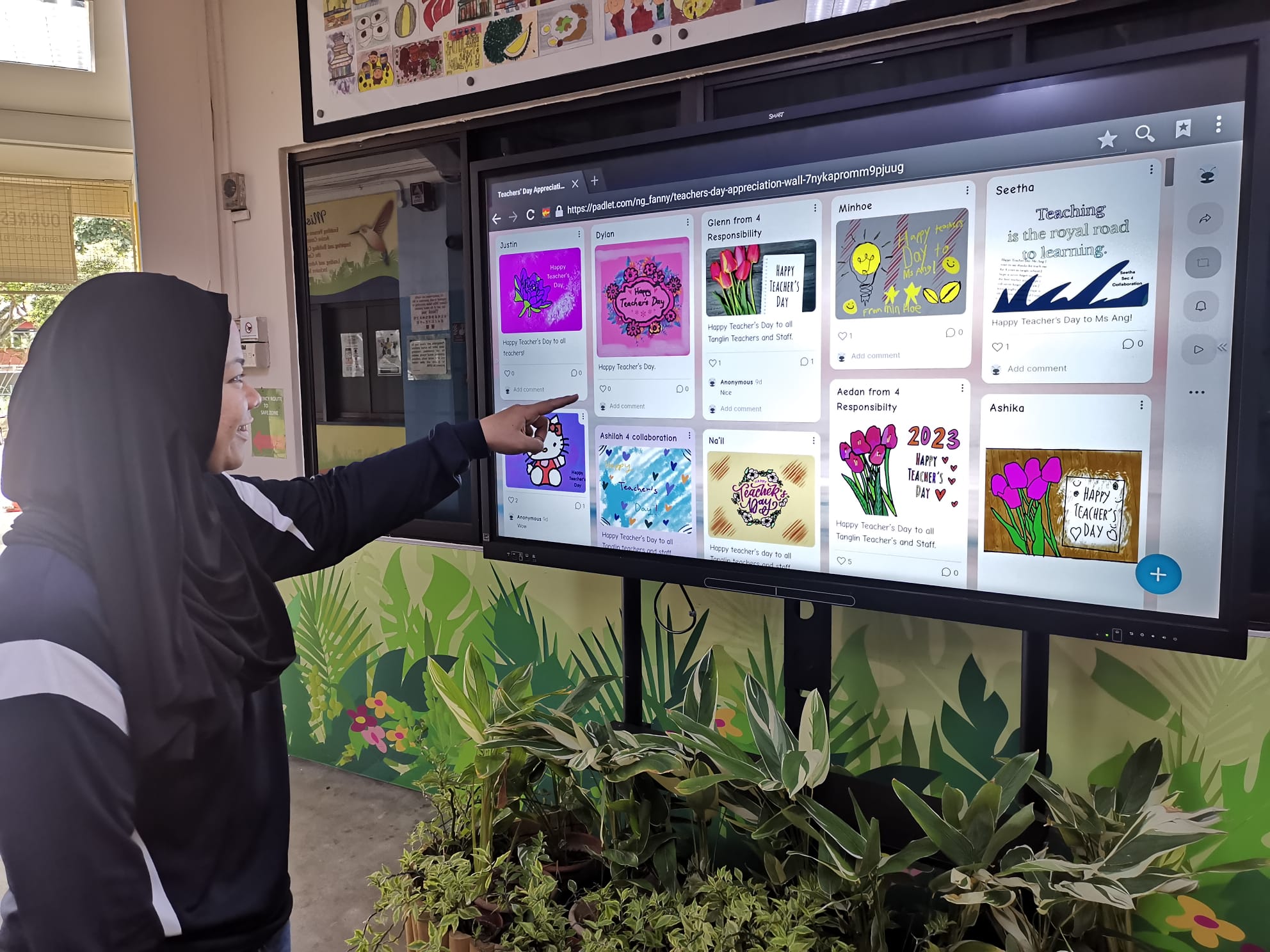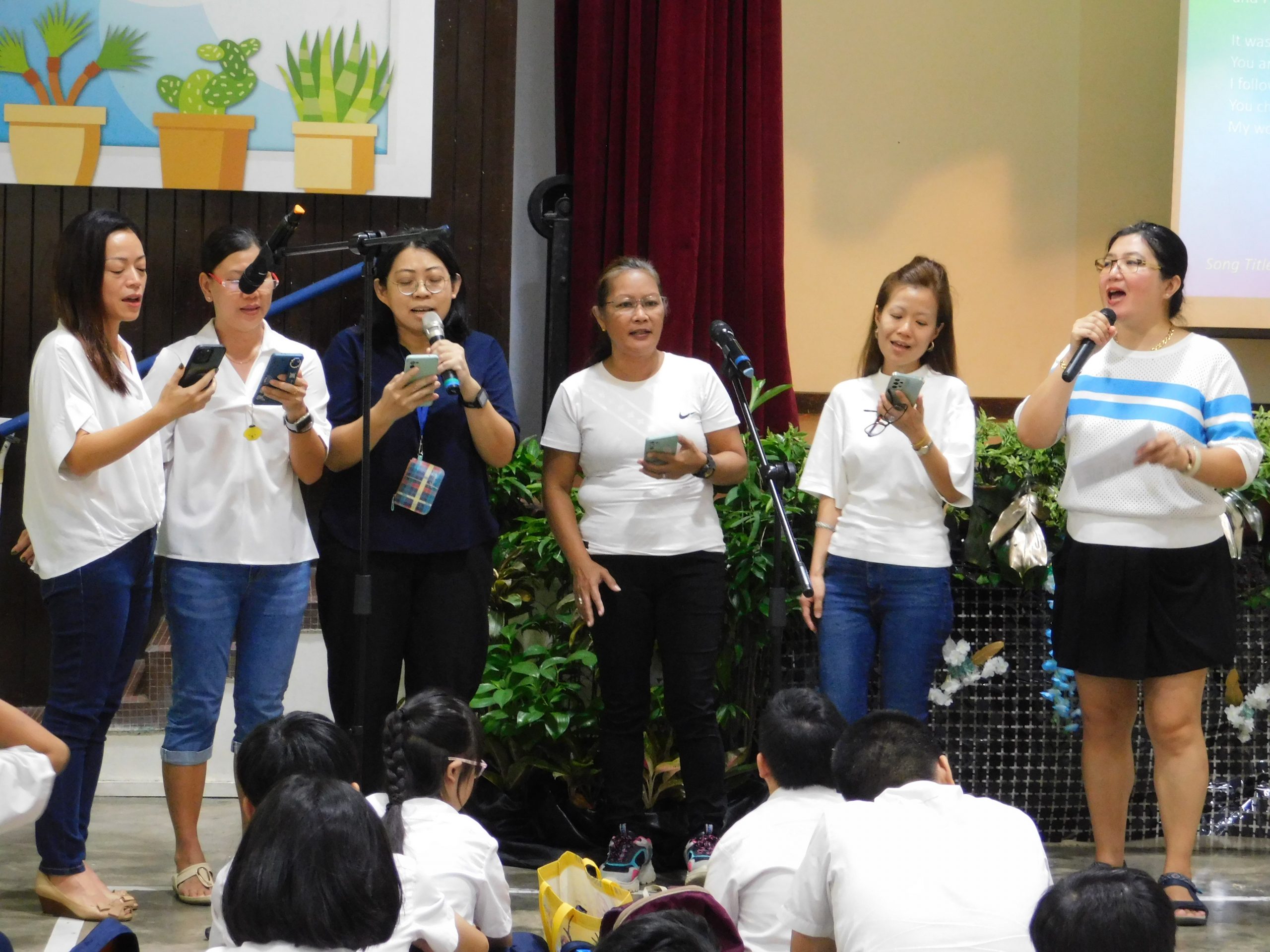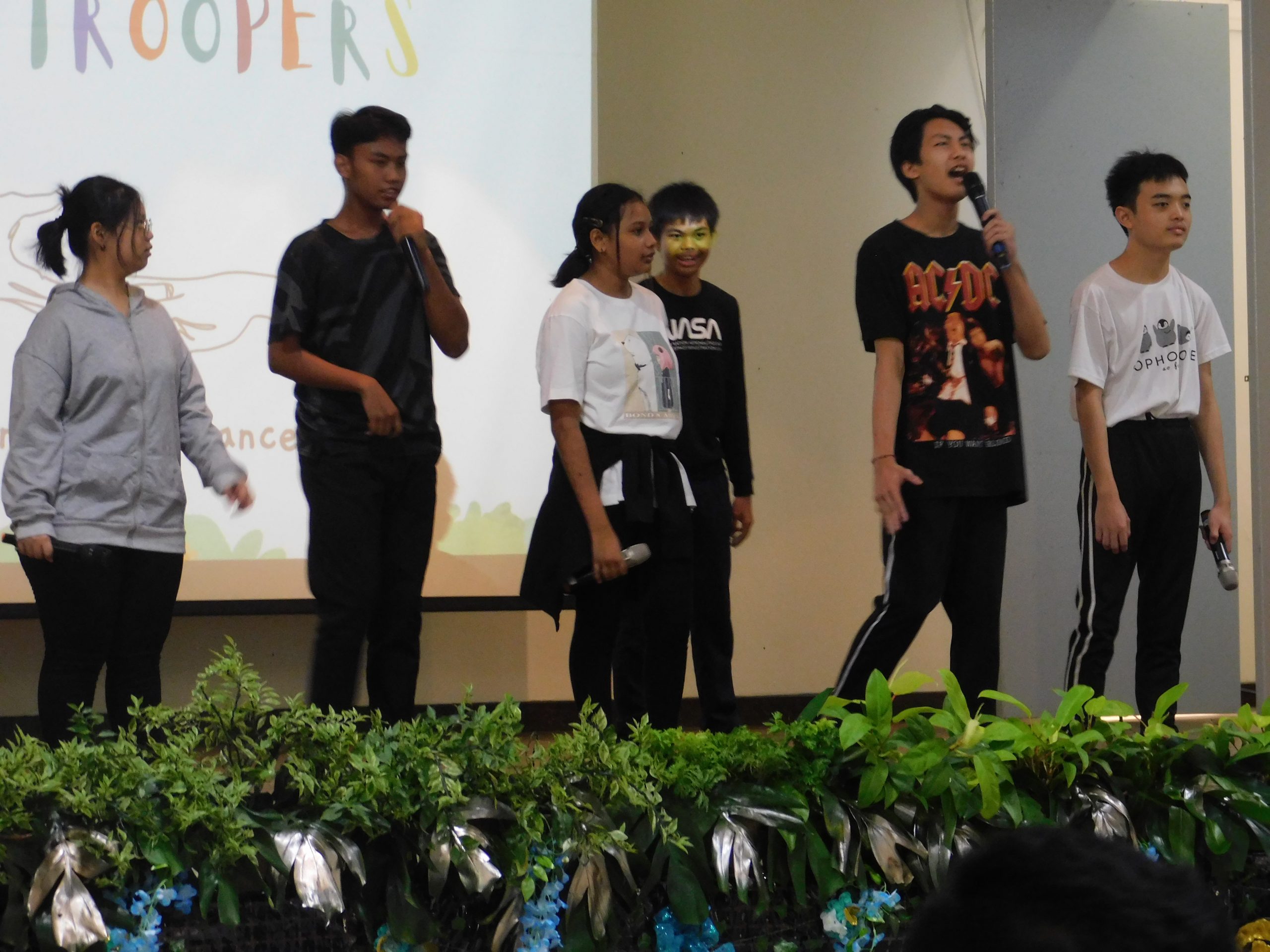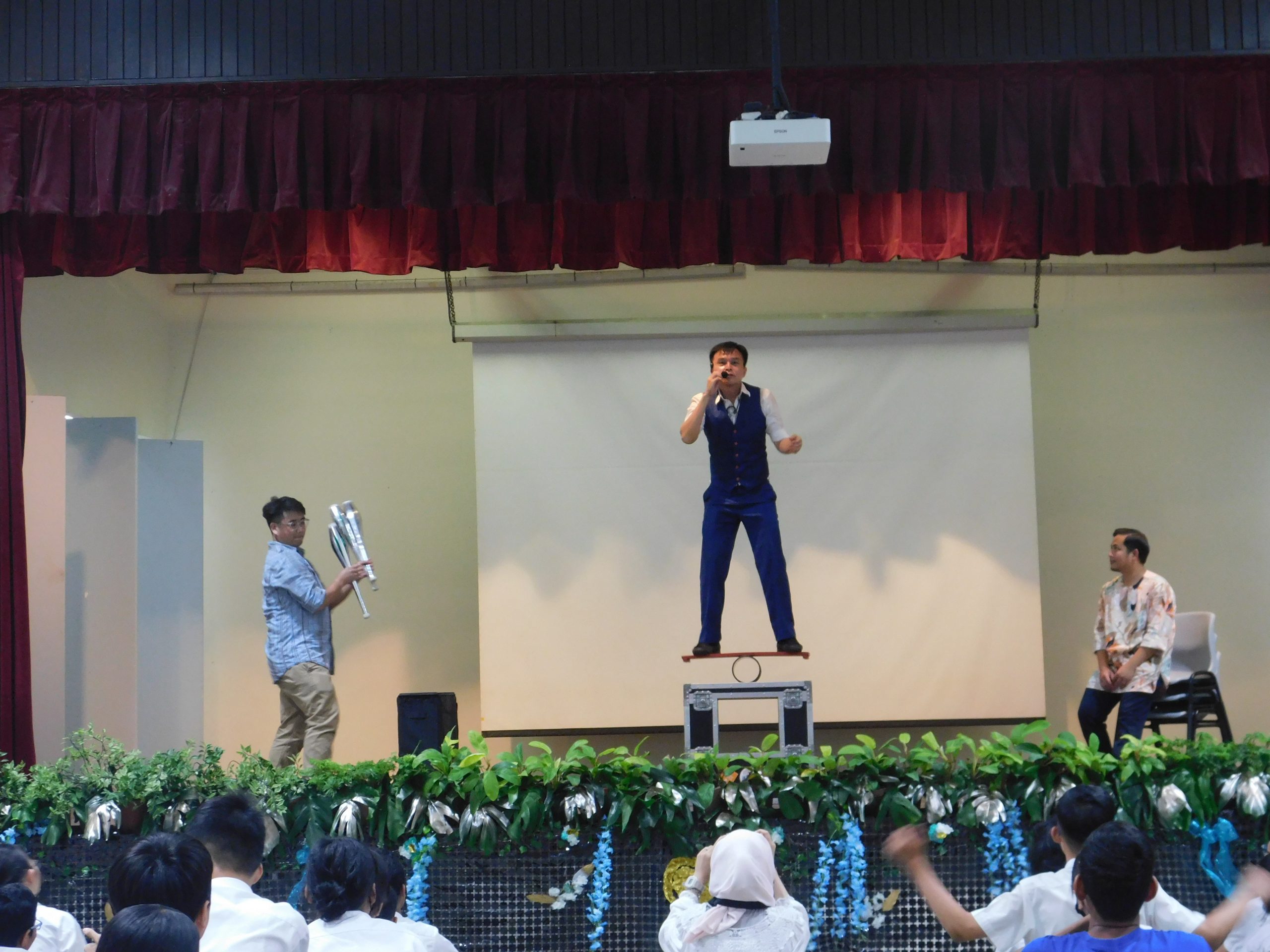 "A Teacher Takes a Hand, Opens a Mind and Touches a Heart"
APSN Tanglin School commemorated the hard work of all its educators with an amazing Teachers' Day Celebration. It was a fun-filled day with heart-warming performances by our students and a member of the Parent-Support Group sang a beautiful rendition of songs. The performance by Jay from Circus in Motion, was a hit where he showcased his mind-blowing circus-art routine and his signature crystal ball act was an amazing beauty. The well-wishes from the students signified their appreciation and love for their teachers, while everyone had a day well remembered. For this special occasion, we salute our educators for their invaluable contributions and dedication as they continue to light the students' path to success.
Echoing Green Carnival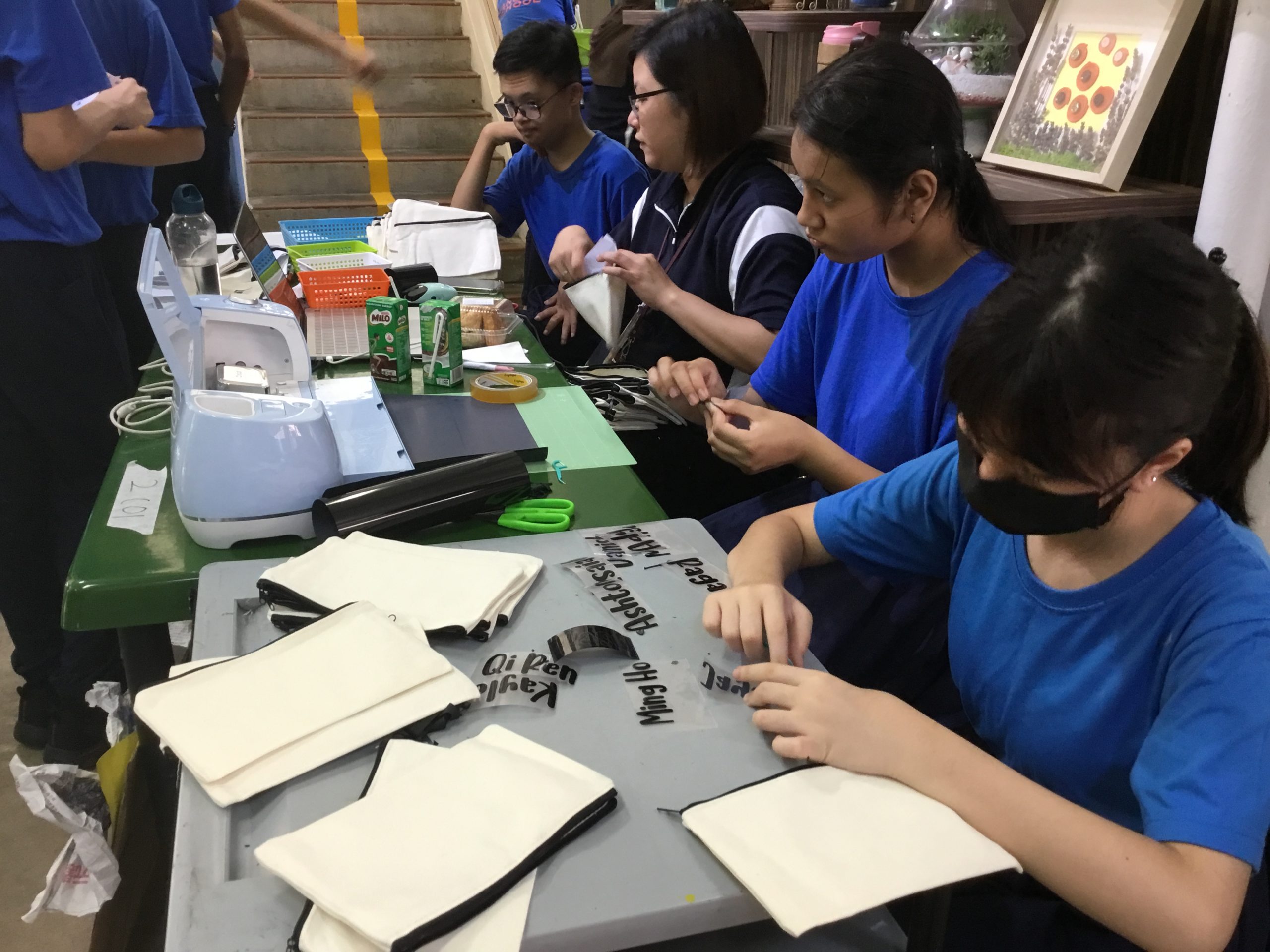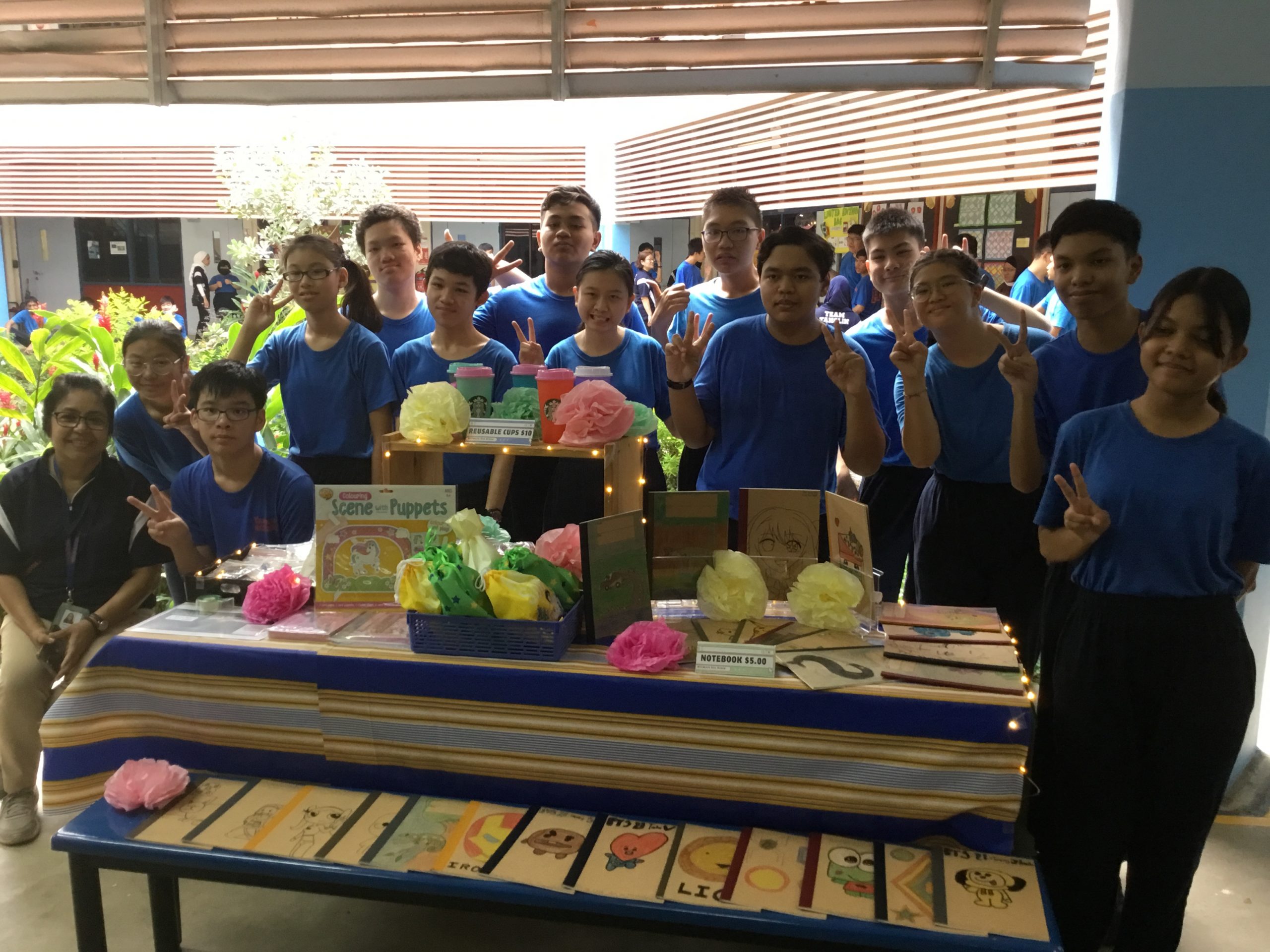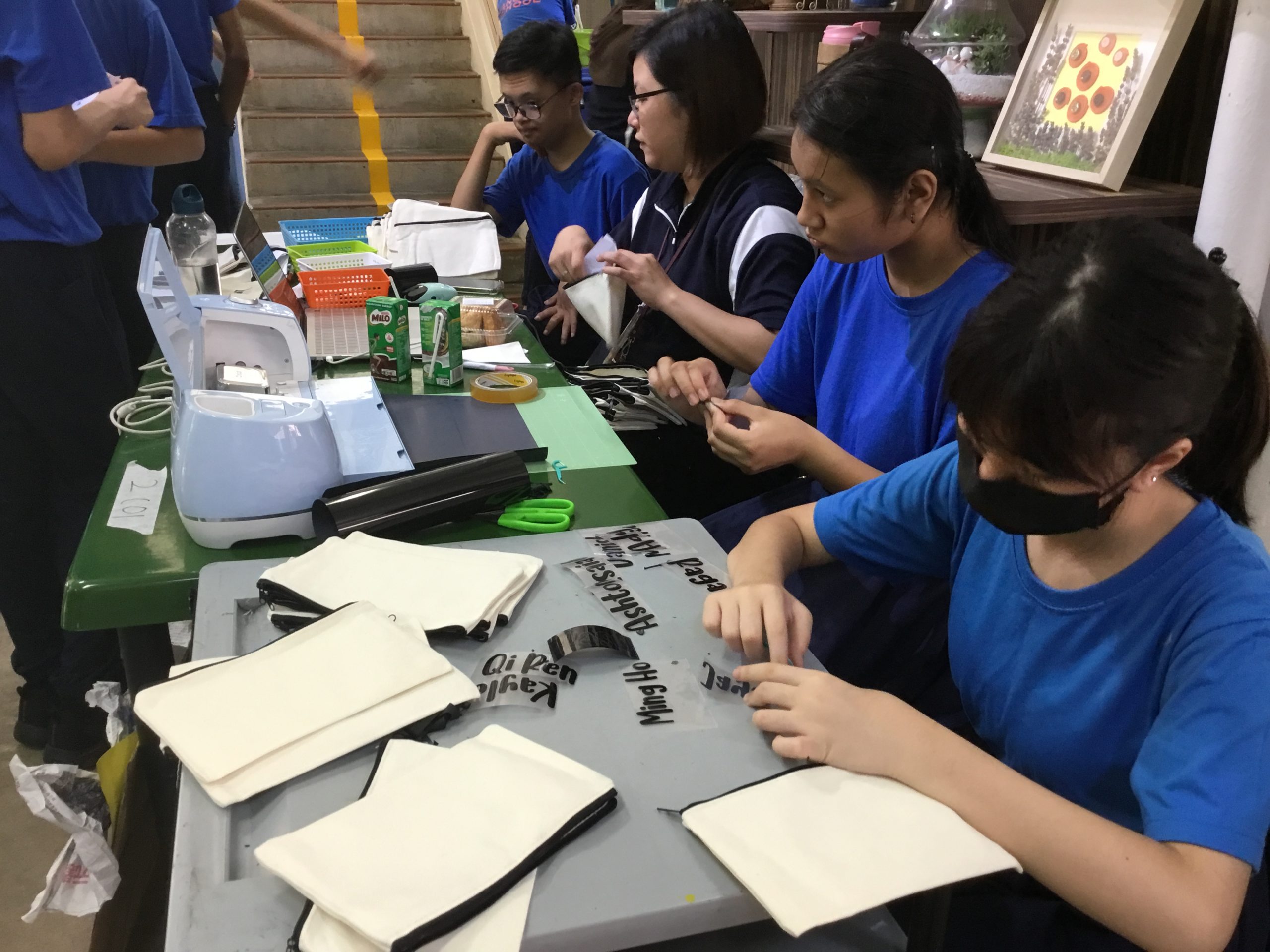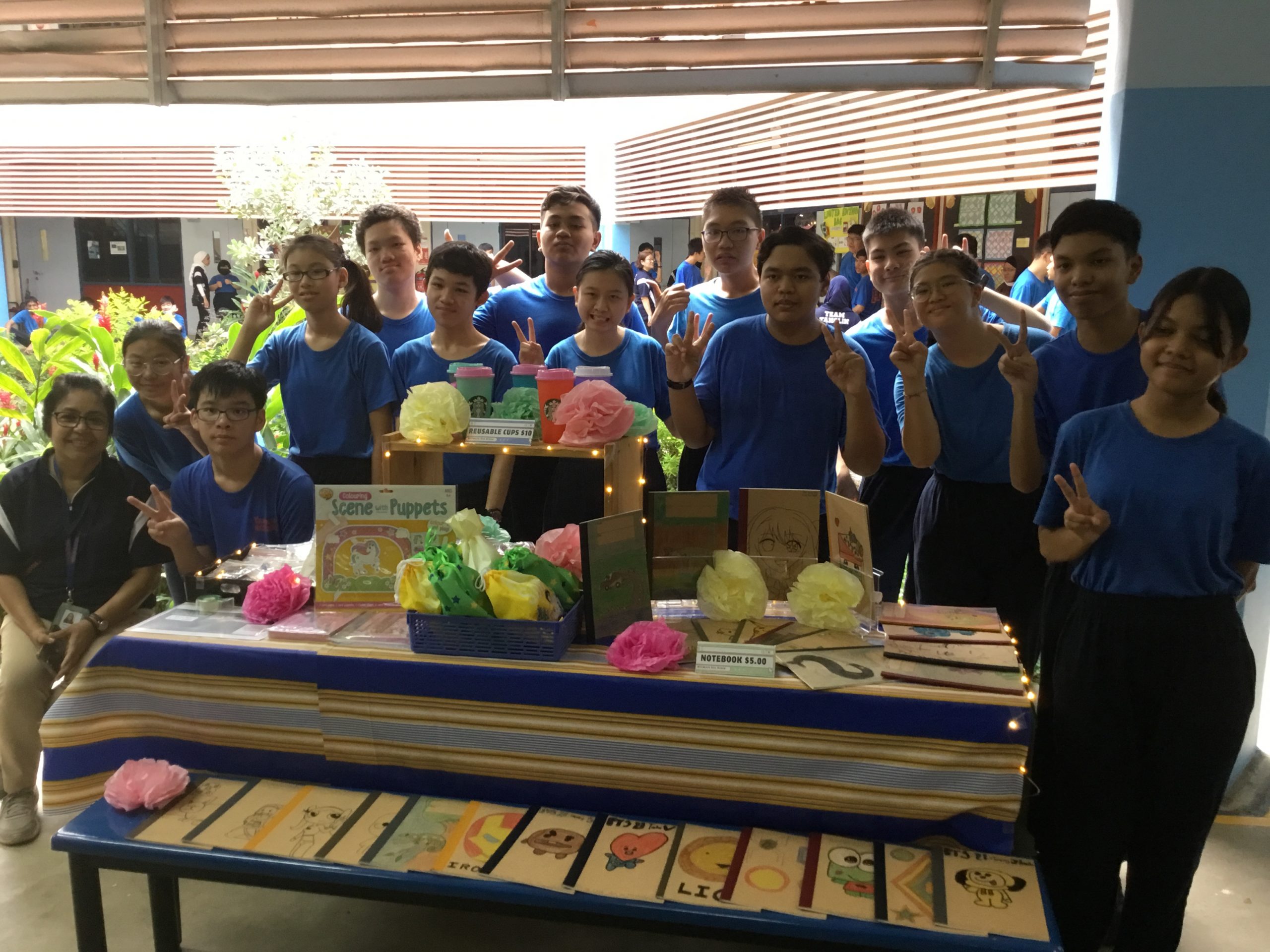 The Choose, Think and Grow Green programme is a school-wide initiative at APSN Tanglin School with the primary purpose of engaging our students in activities that increase their awareness of climate change and its impact on the environment. Throughout the whole process that began with the planning to the actual carnival on 17 August 2023, students were actively transforming materials, such as cardboard, empty cans and bottles collected around the school premises and from their homes, into works of art to decorate their class banners, game booths and stalls. Pre-loved items were on display during the carnival. The elements of Reduce, Reuse and Recycle have imbued in our students the value of building a more sustainable living environment. It was truly a purposeful and meaningful Echoing Green Carnival for all students, teachers, staff and volunteers as we strive to advance the national agenda on its sustainable development.
National Day Celebration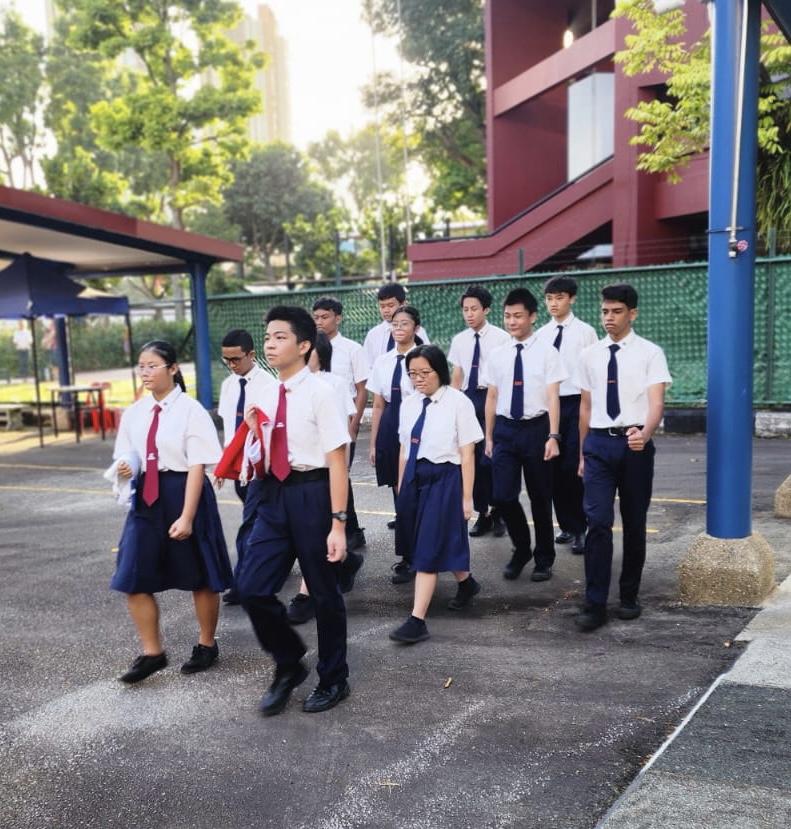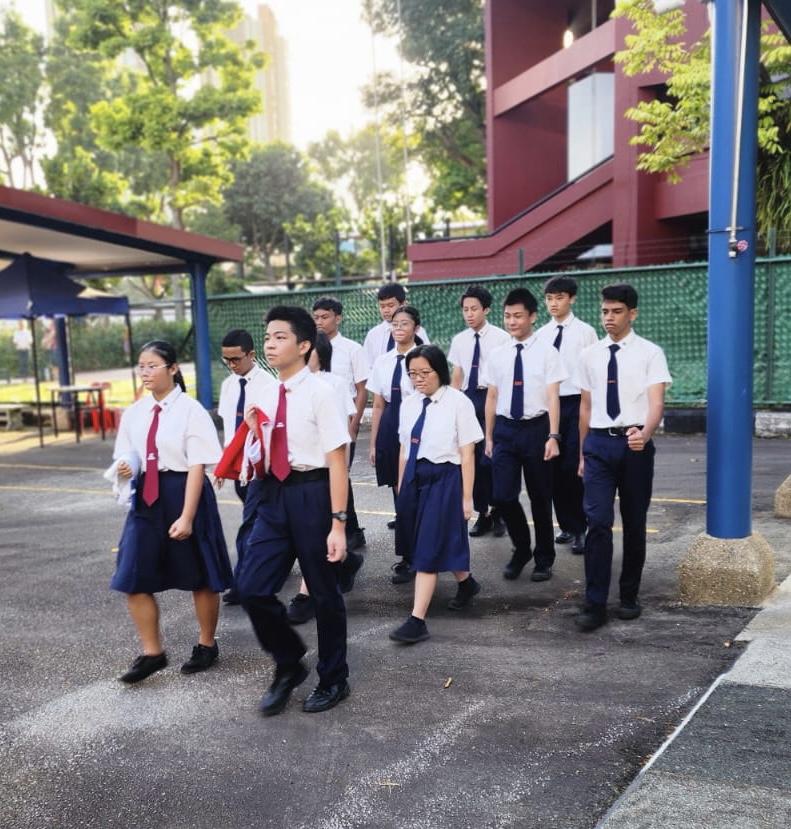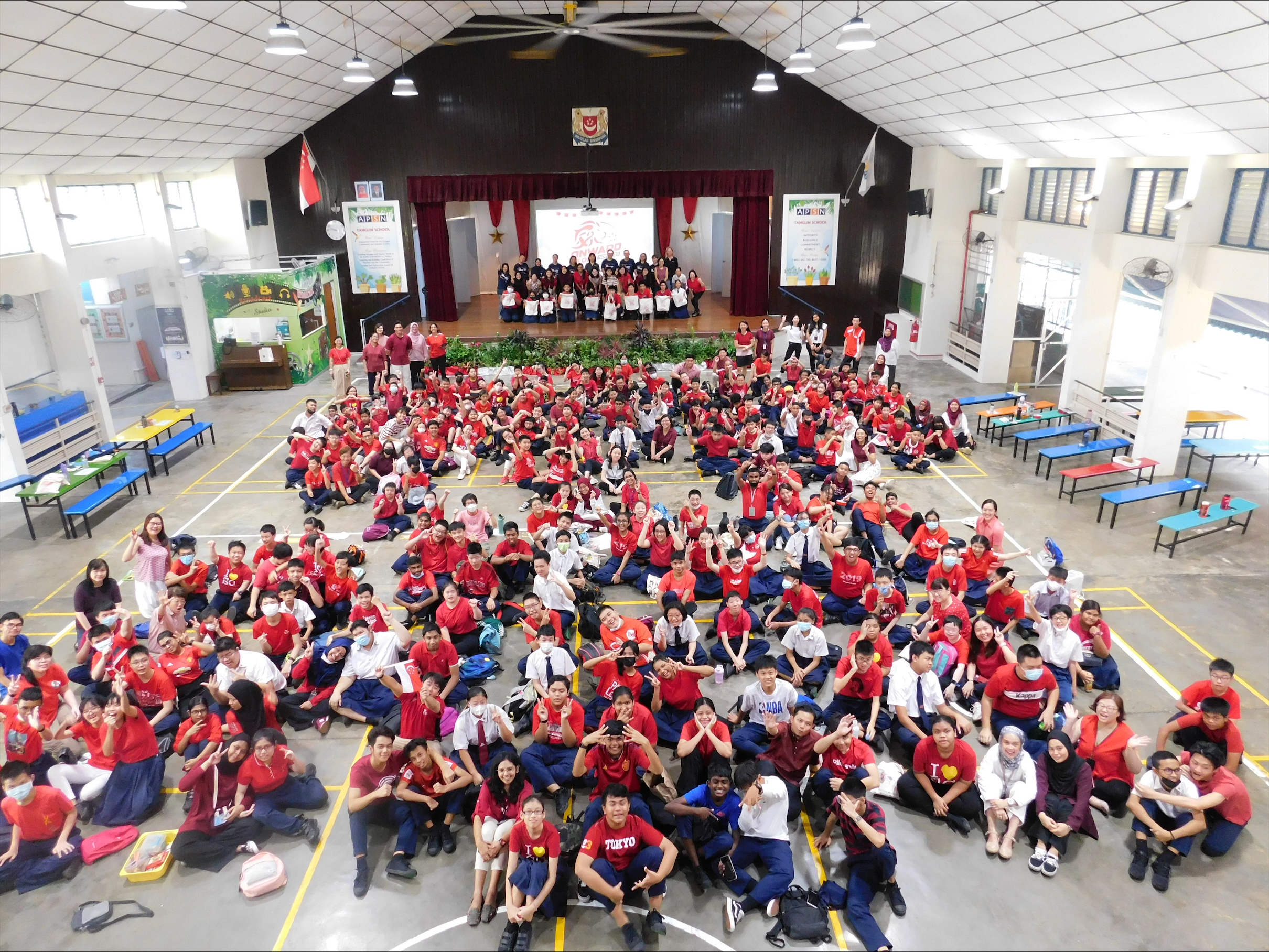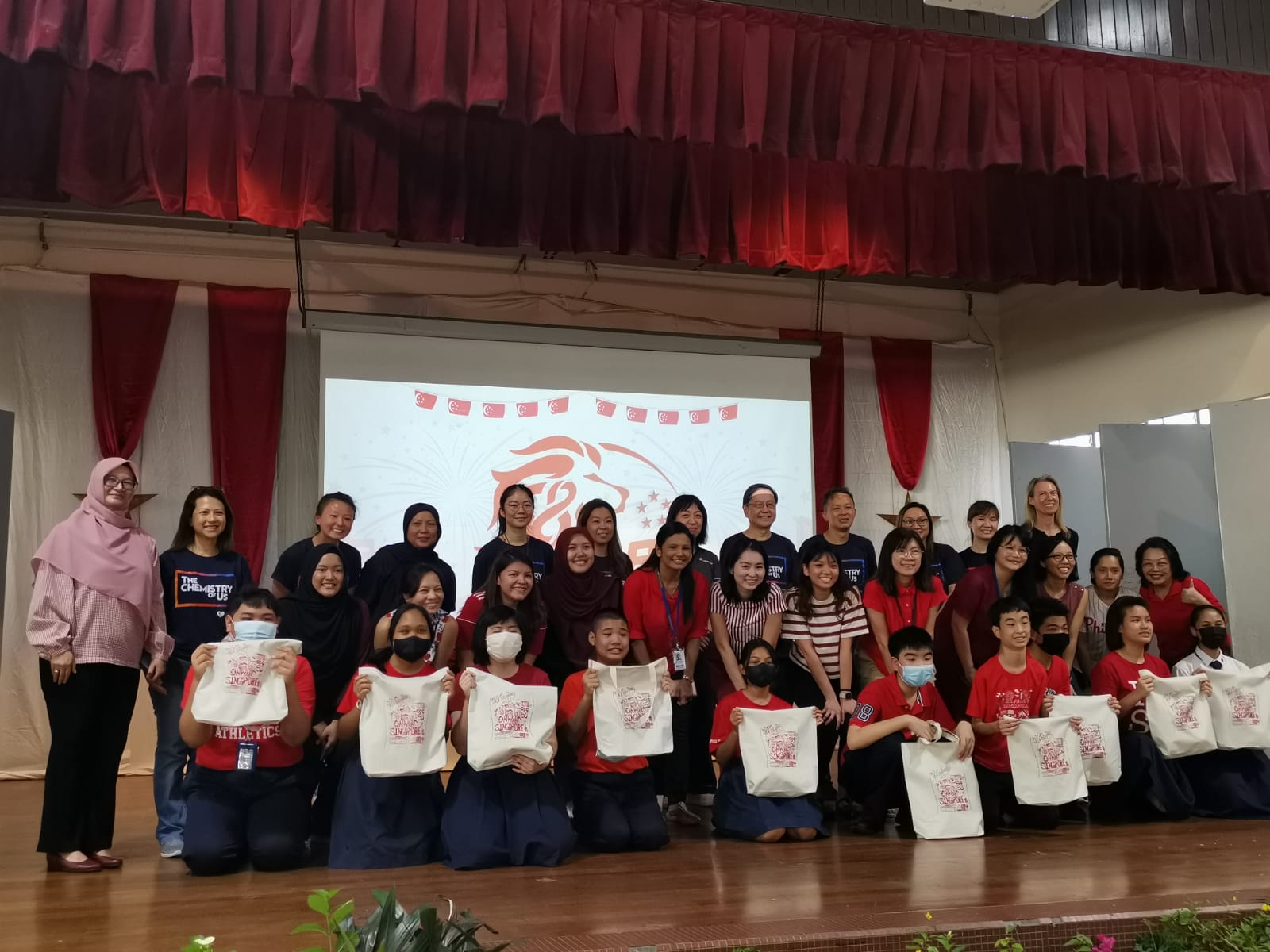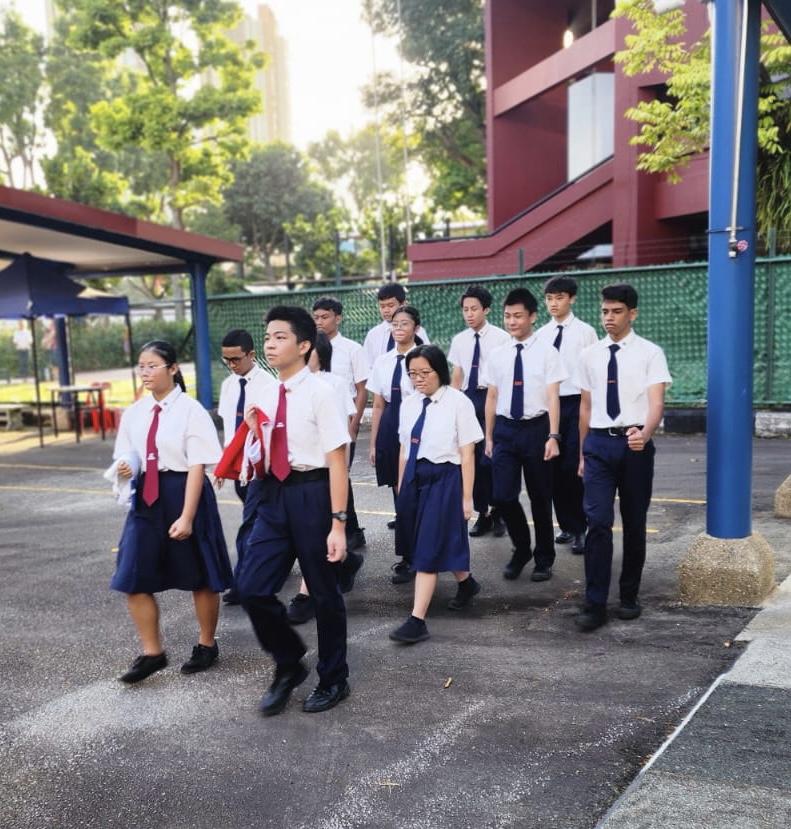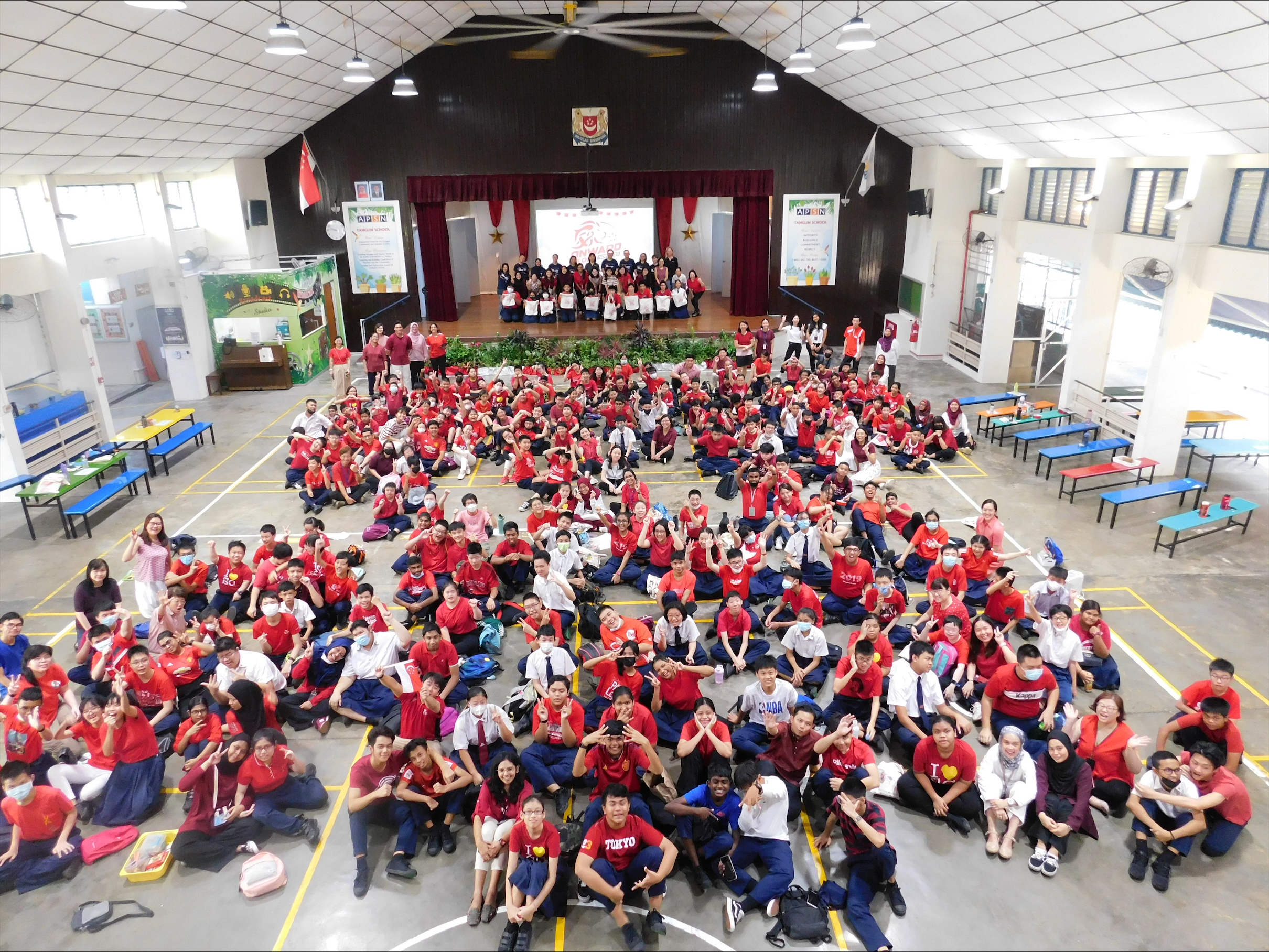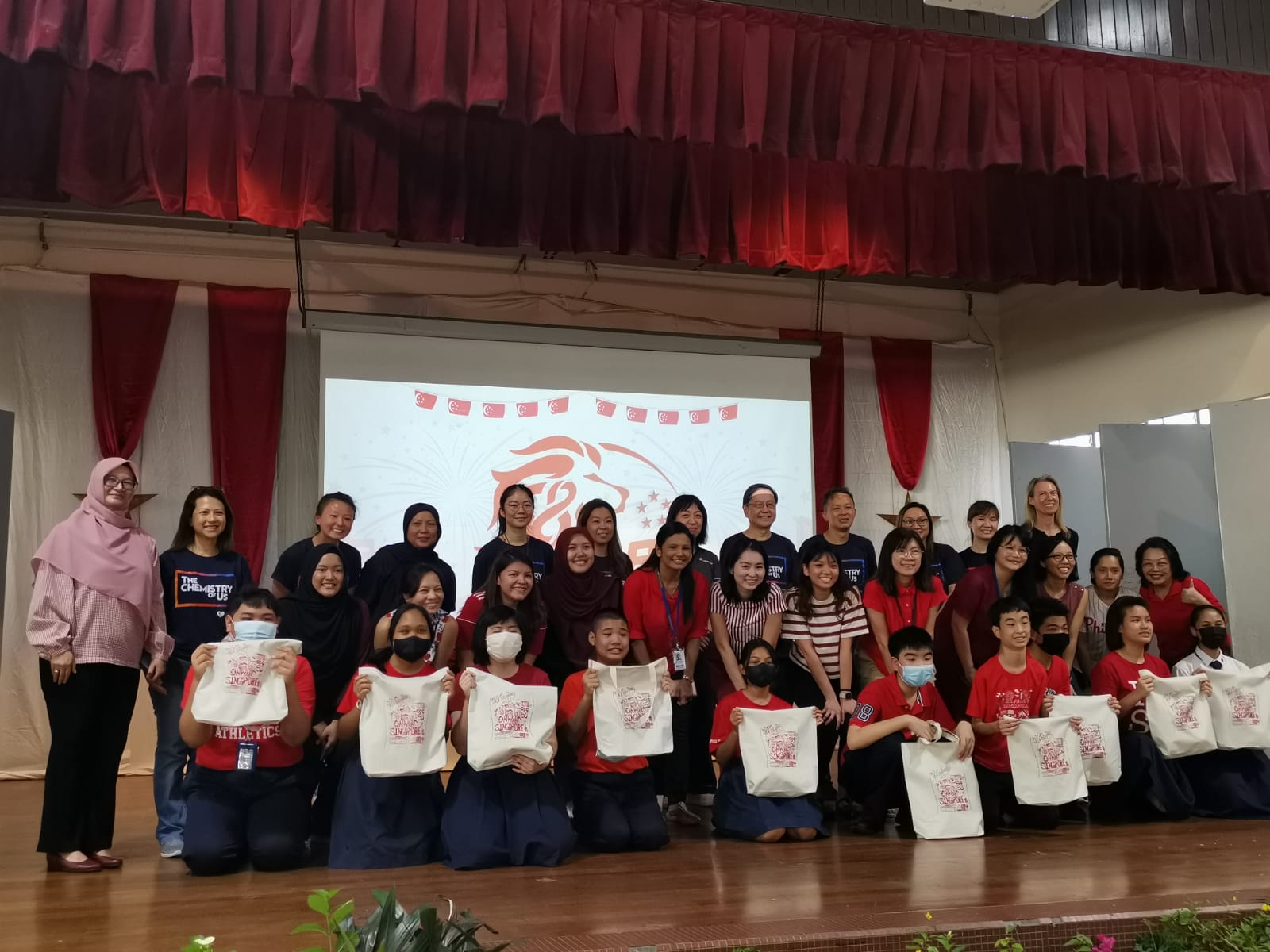 Tanglin School had a blast celebrating our nation's 58th birthday with volunteers from Celanese Singapore Pte Ltd! The marching contingent comprising upper secondary CCA representatives, led by Secondary 4 student Nishaan Naidu, marked the start of the Observance Ceremony in remembrance of Singapore's independence and nationhood. Students then contributed to a collage made up of beloved Singapore icons. There were also surprise performances from Tanglin School's Fusionz Dance troupe and precision drills by Bukit Merah Secondary School! The celebration ended on a high as students were delighted to receive tote bags, generously sponsored by Celanese, which were printed with designs selected from an array of student entries submitted for our National Day Tote Bag Design Competition in the weeks leading up to National Day! Happy 58th birthday, Singapore!
Racial Harmony Day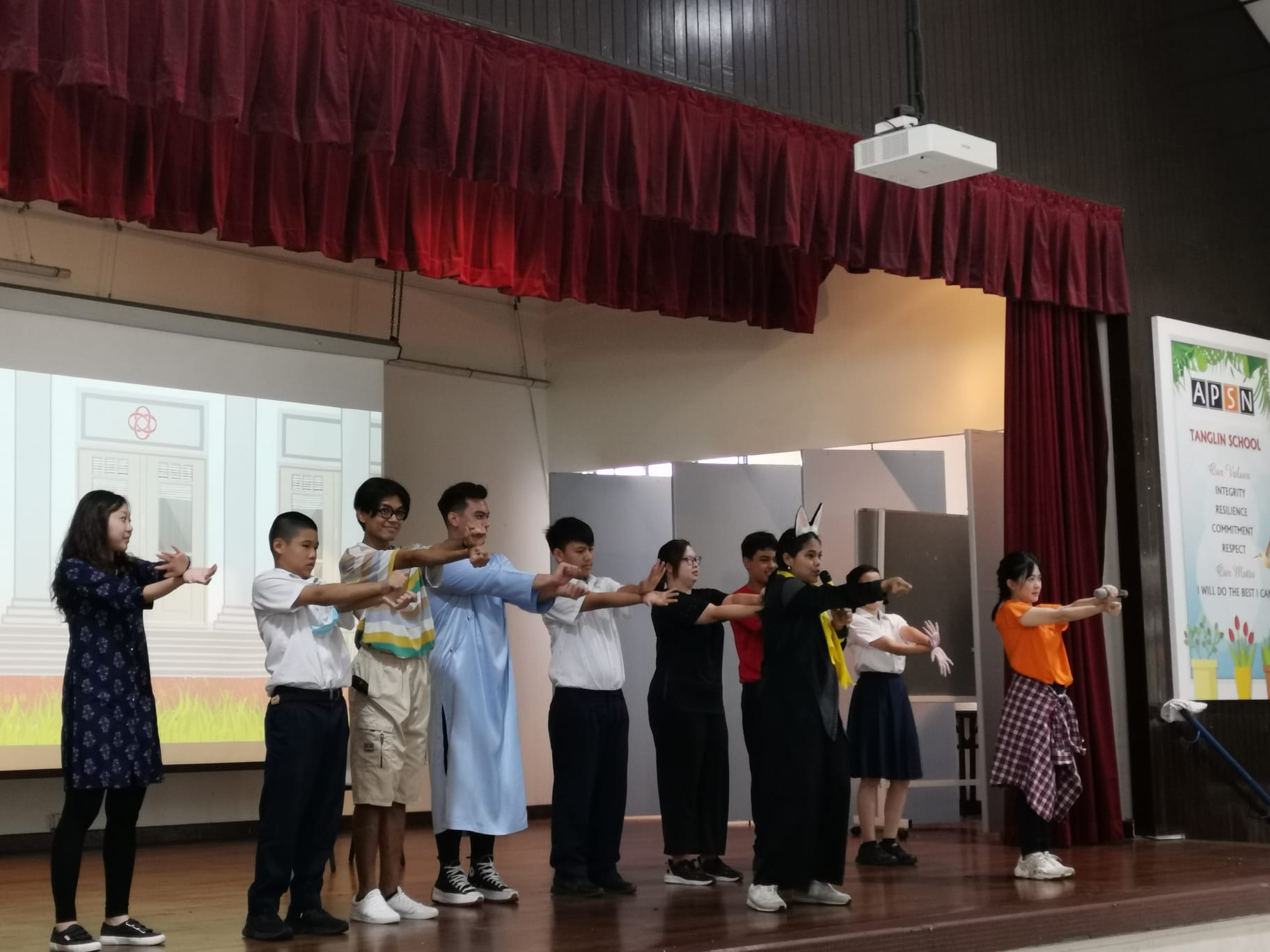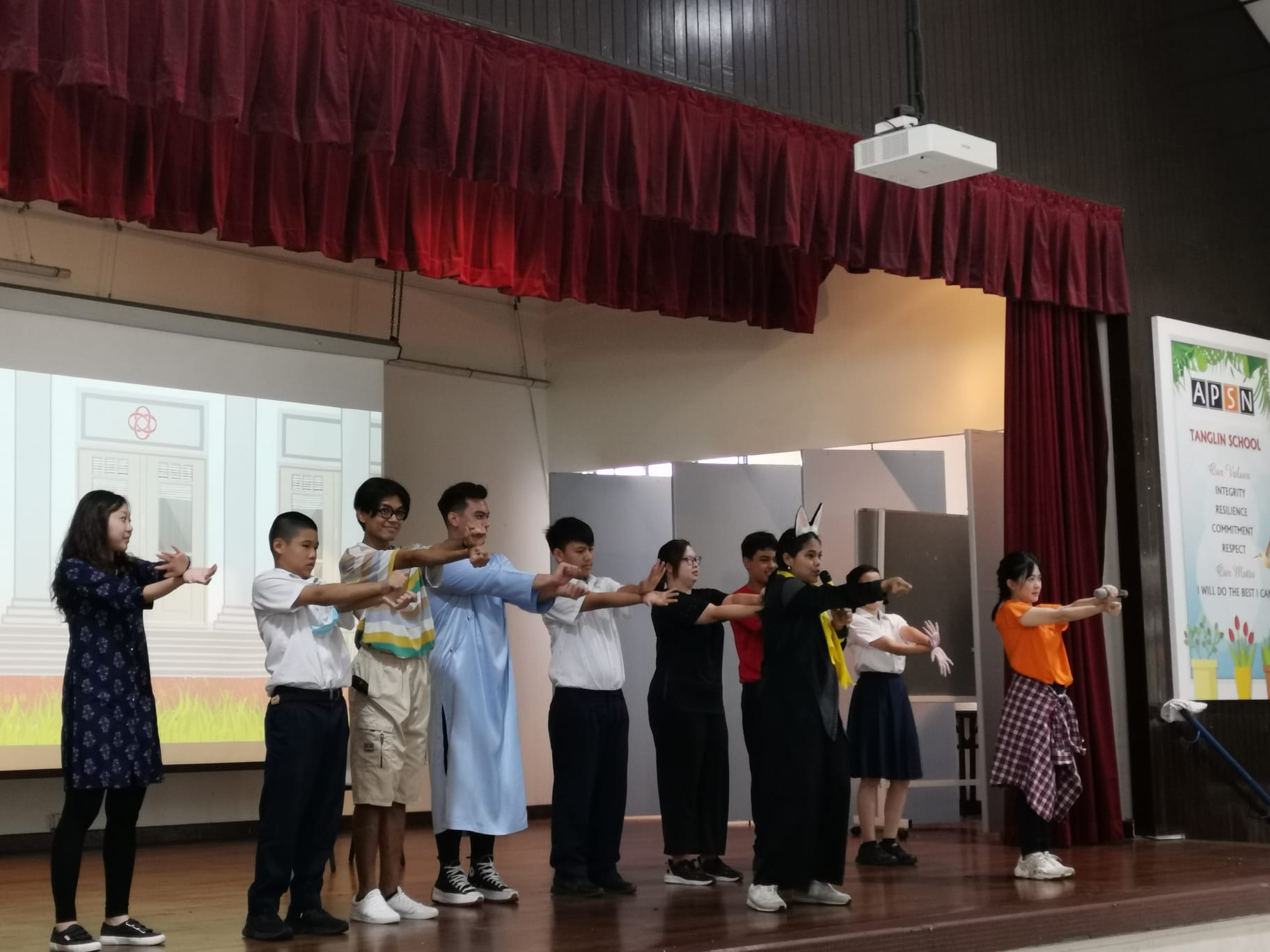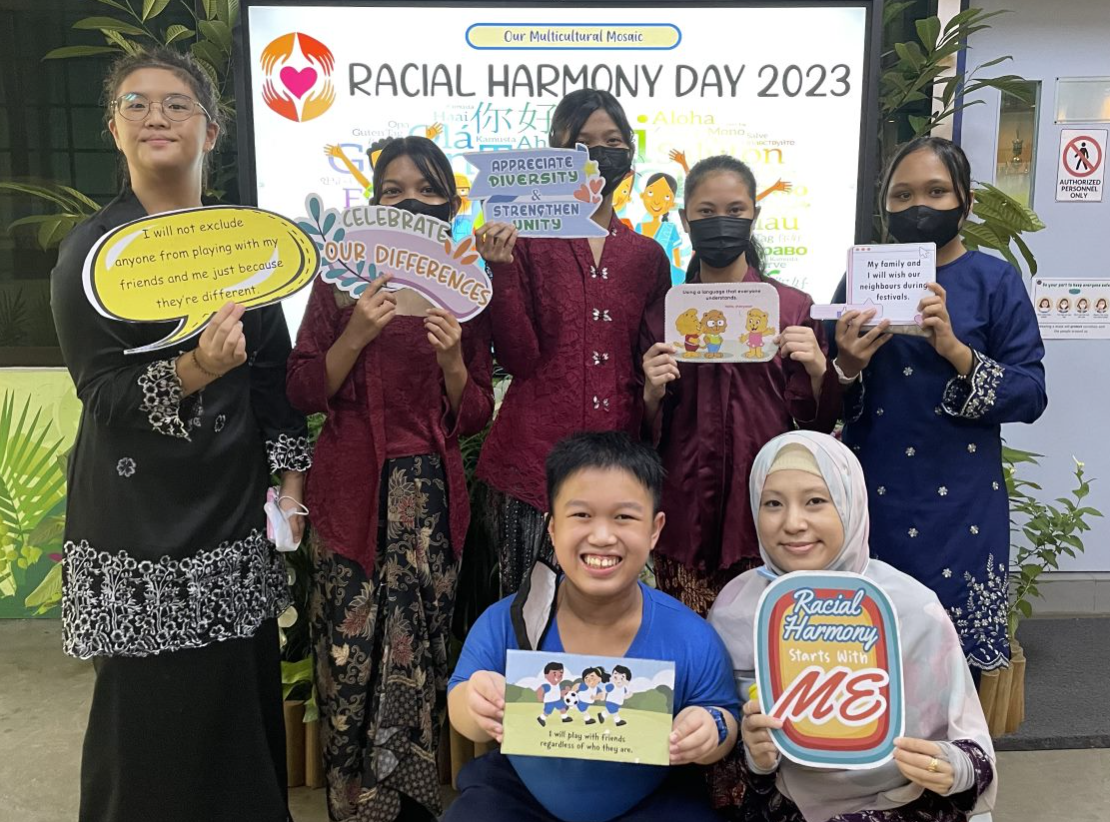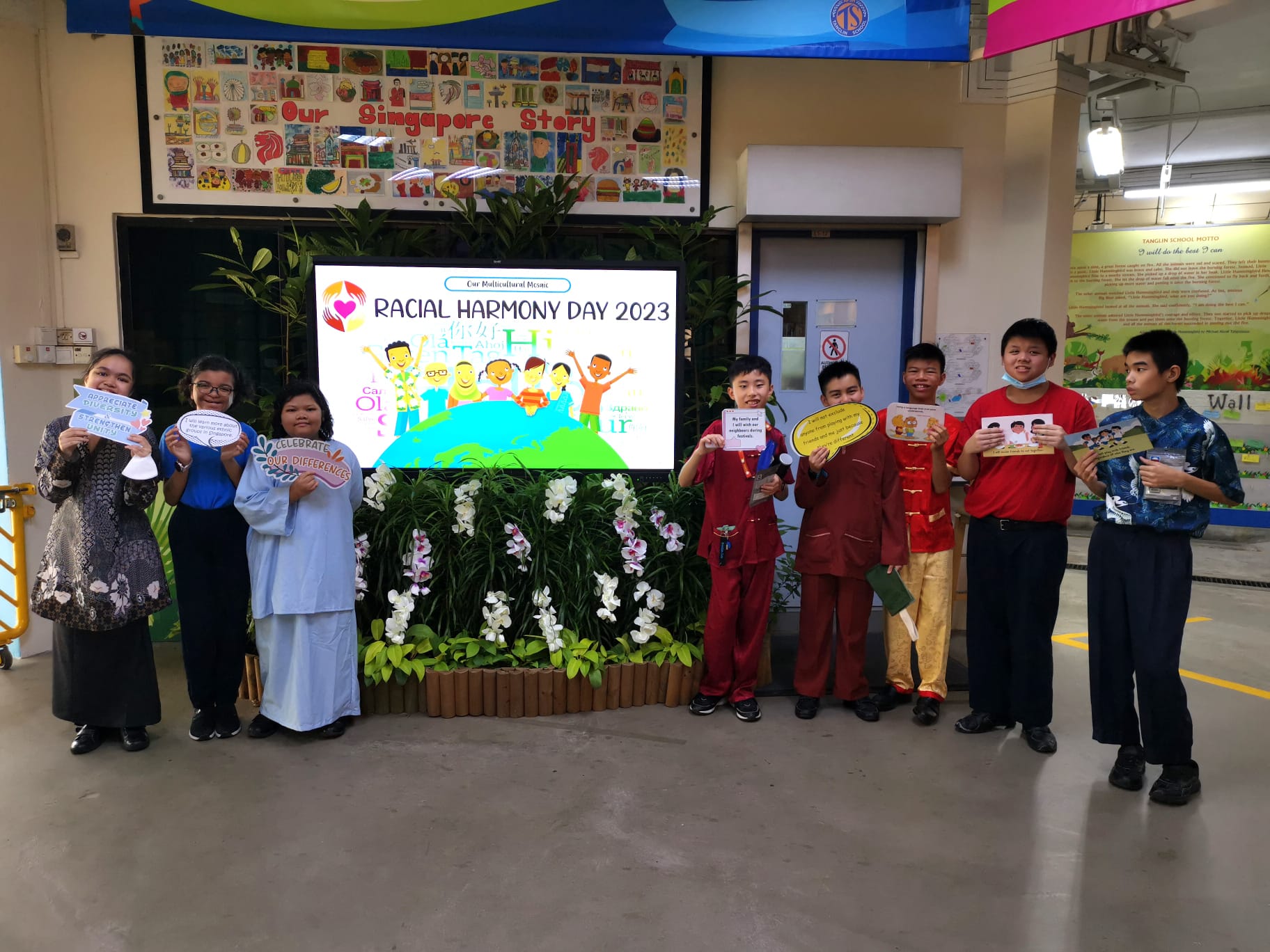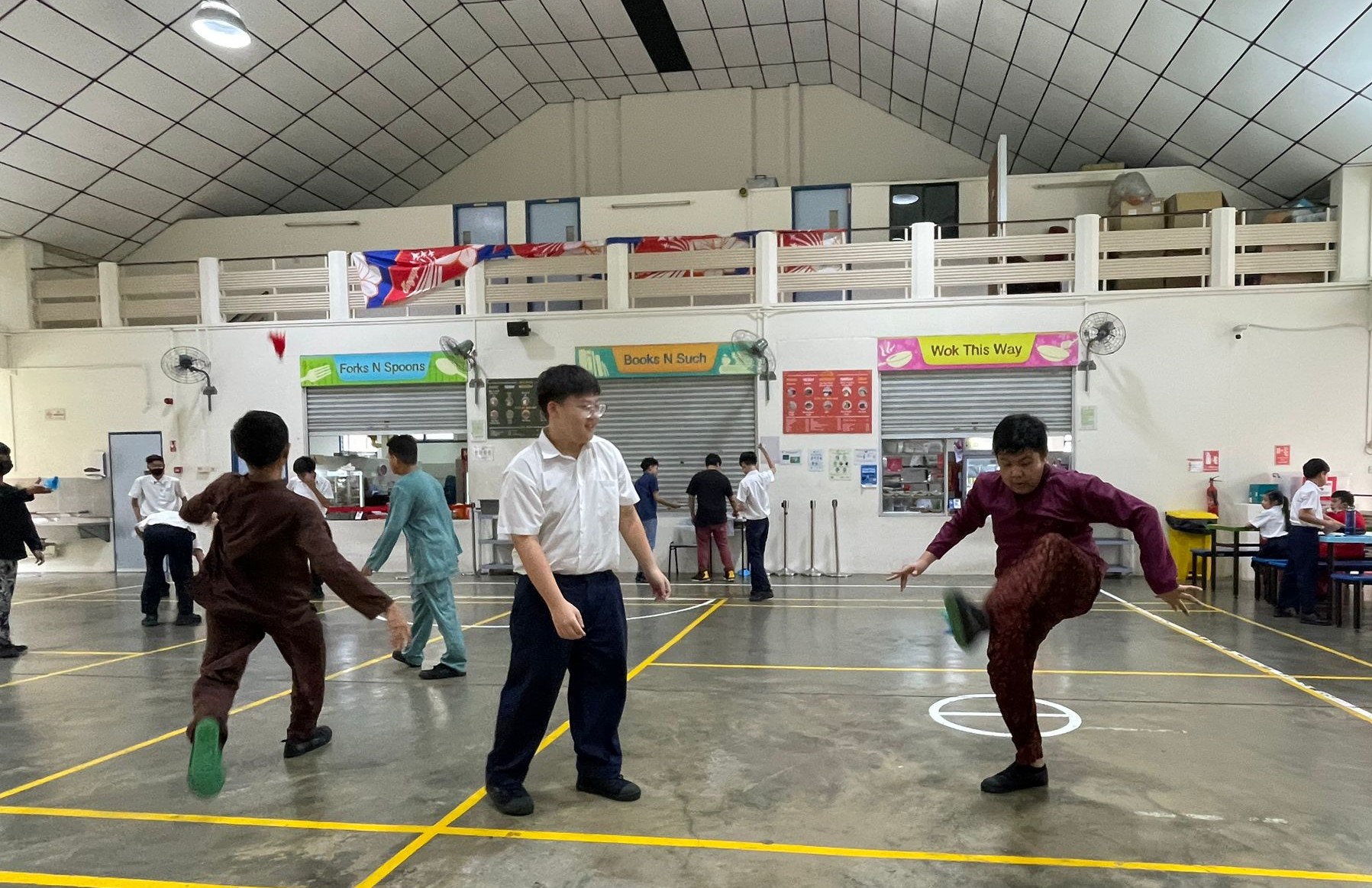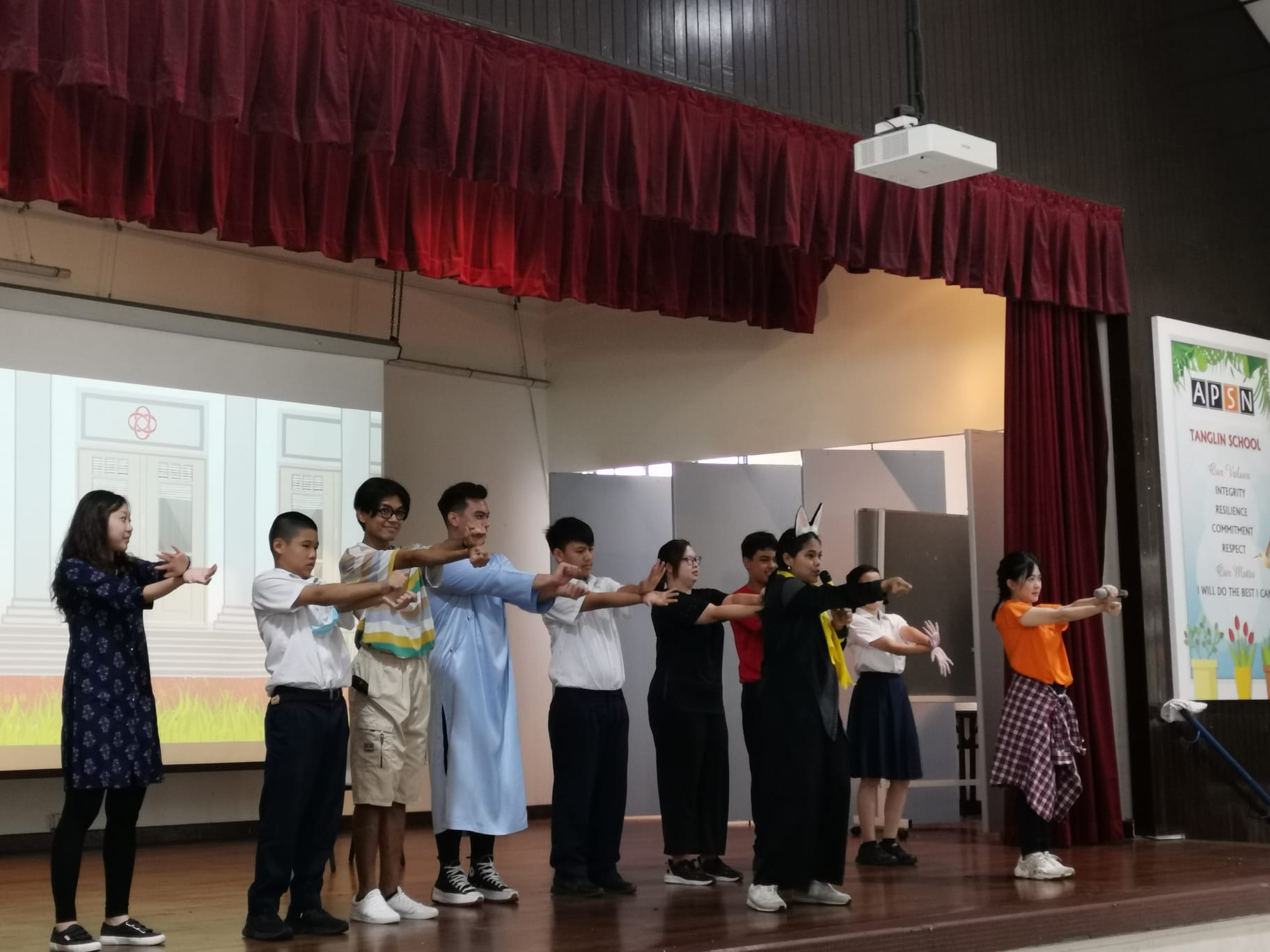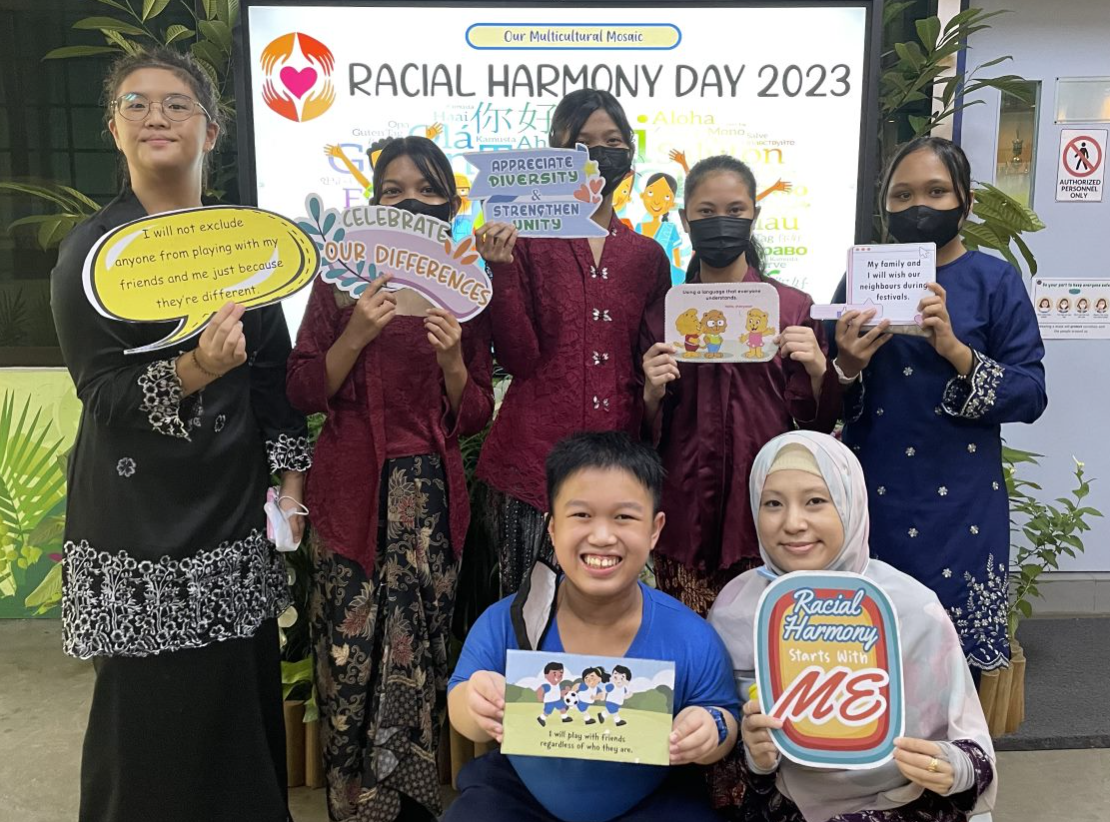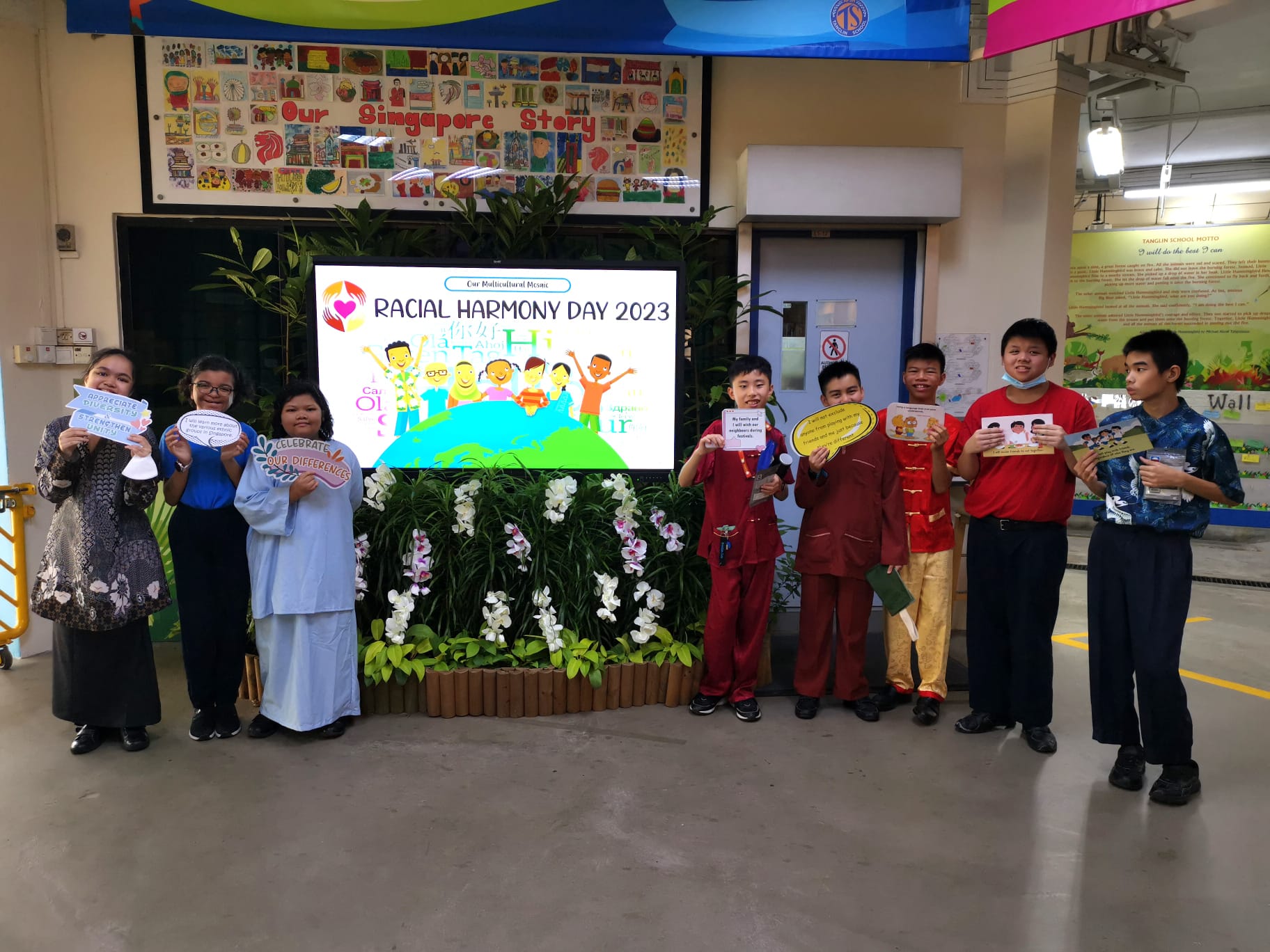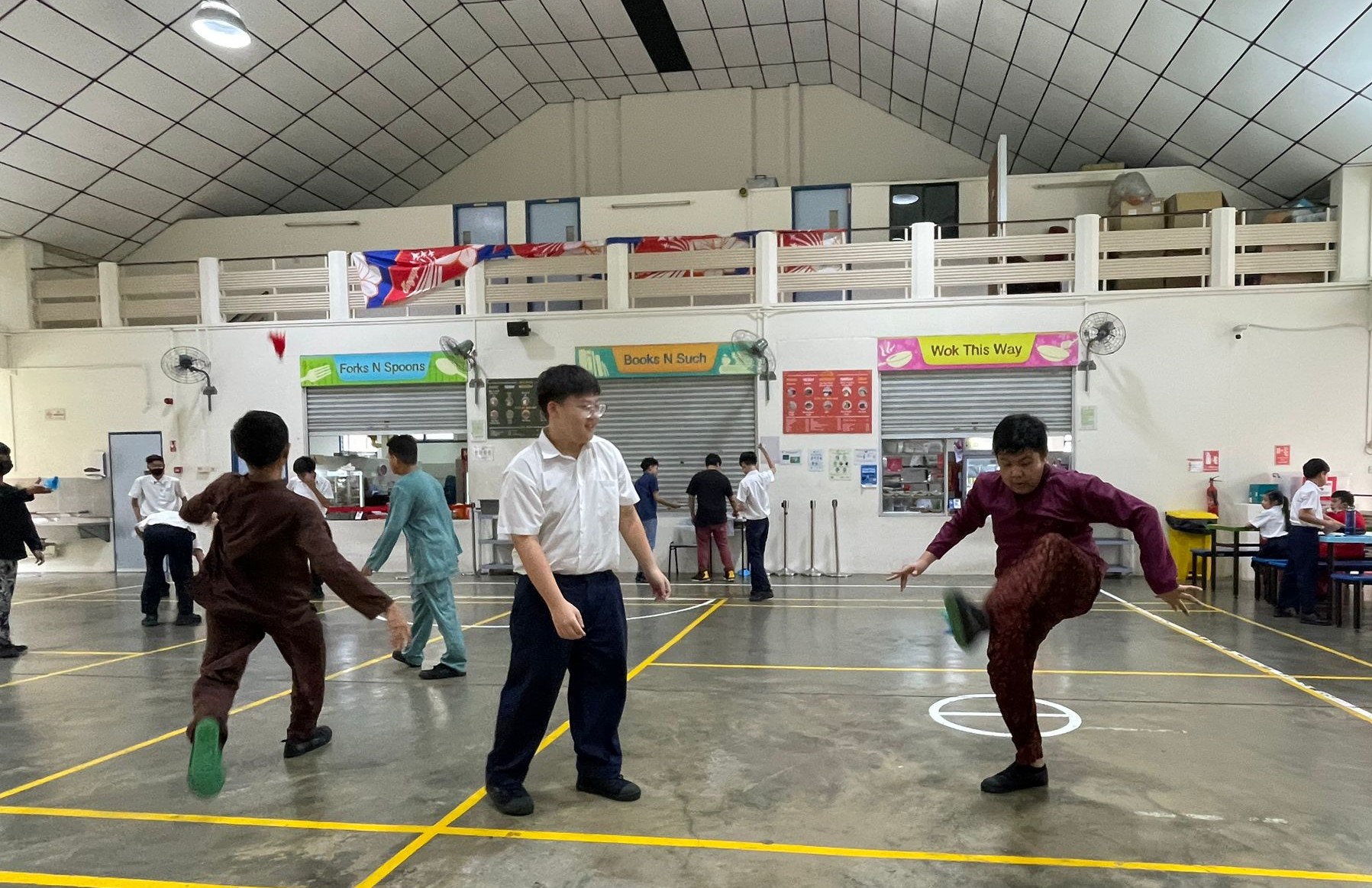 On 21 July 2023, APSN Tanglin School celebrated Racial Harmony Day.  Students adorned in colourful ethnic attire, had lessons to reflect on how to maintain racial and religious harmony in our multicultural and multi-ethnic society. There was also a pre-event gallery of art works, created by different students that showcased the significance of celebrating racial harmony. The students and teachers had a fun and enjoyable day, posing for photographs and sharing the message that everyone has a part to play in maintaining the peace and harmony of our nation.

ICT Digital Digest Edition 2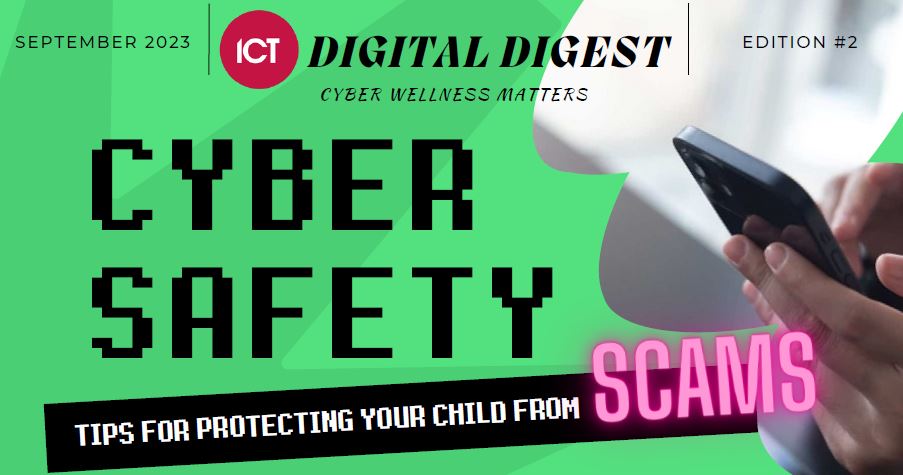 Click here to view Edition #2 ICT Digital Digest (Tips for Protecting your Child from Scams)
ICT Digital Digest Edition 1

Click here to view ICT Digital Digest Edition 1 (Tips for Building Healthy Screen Time Habits)
Parent Kit on Cyber Wellness for Your Child

Click here to view Parent Kit on Cyber Wellness for Your Child
Parent Handbook on Learning with a Personal Learning Device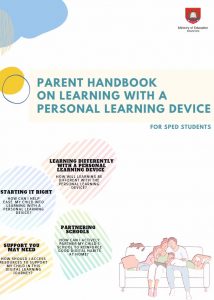 Click here to view Parent Handbook on Learning with a Personal Learning Device

Play Fiesta 2023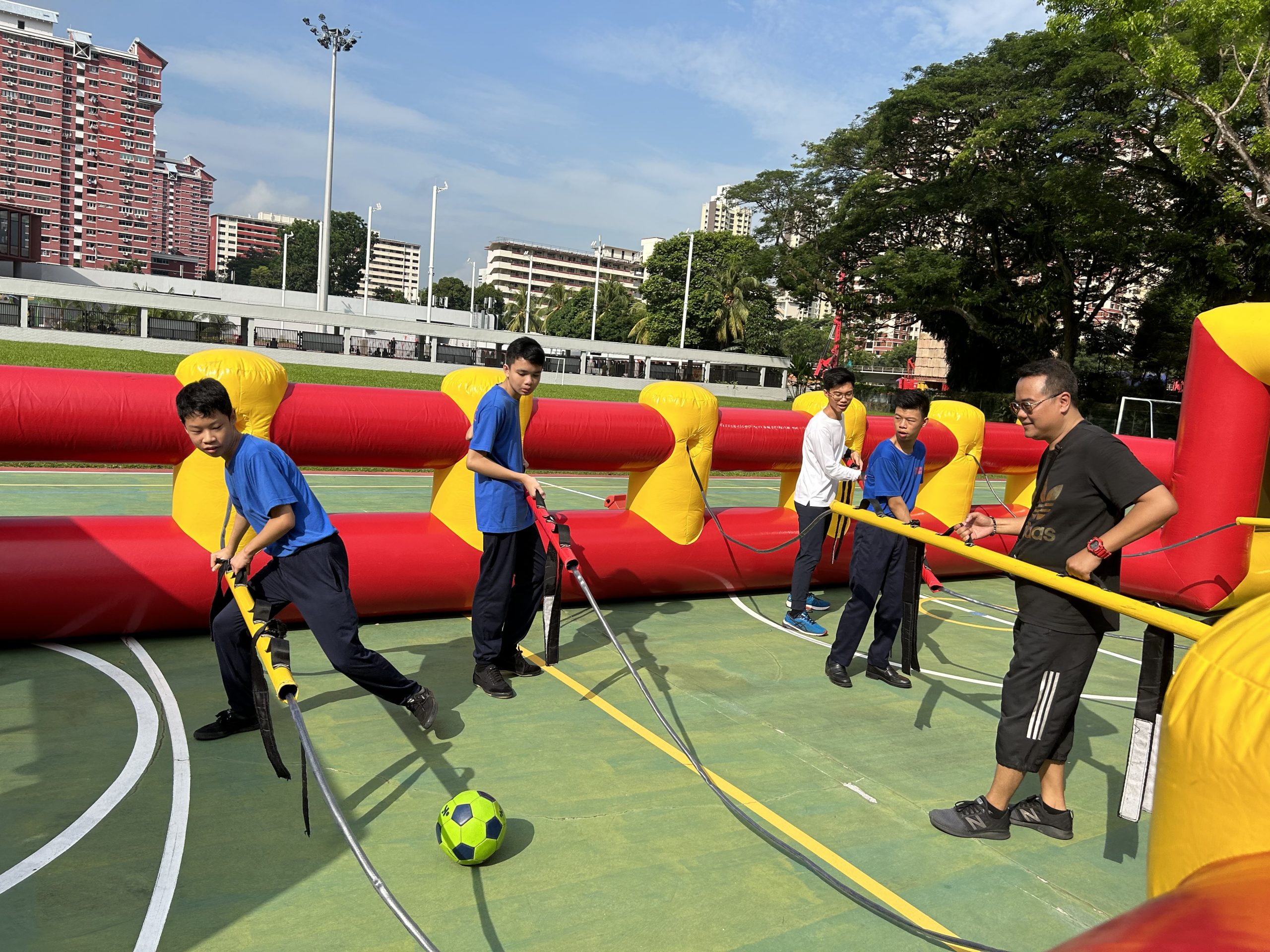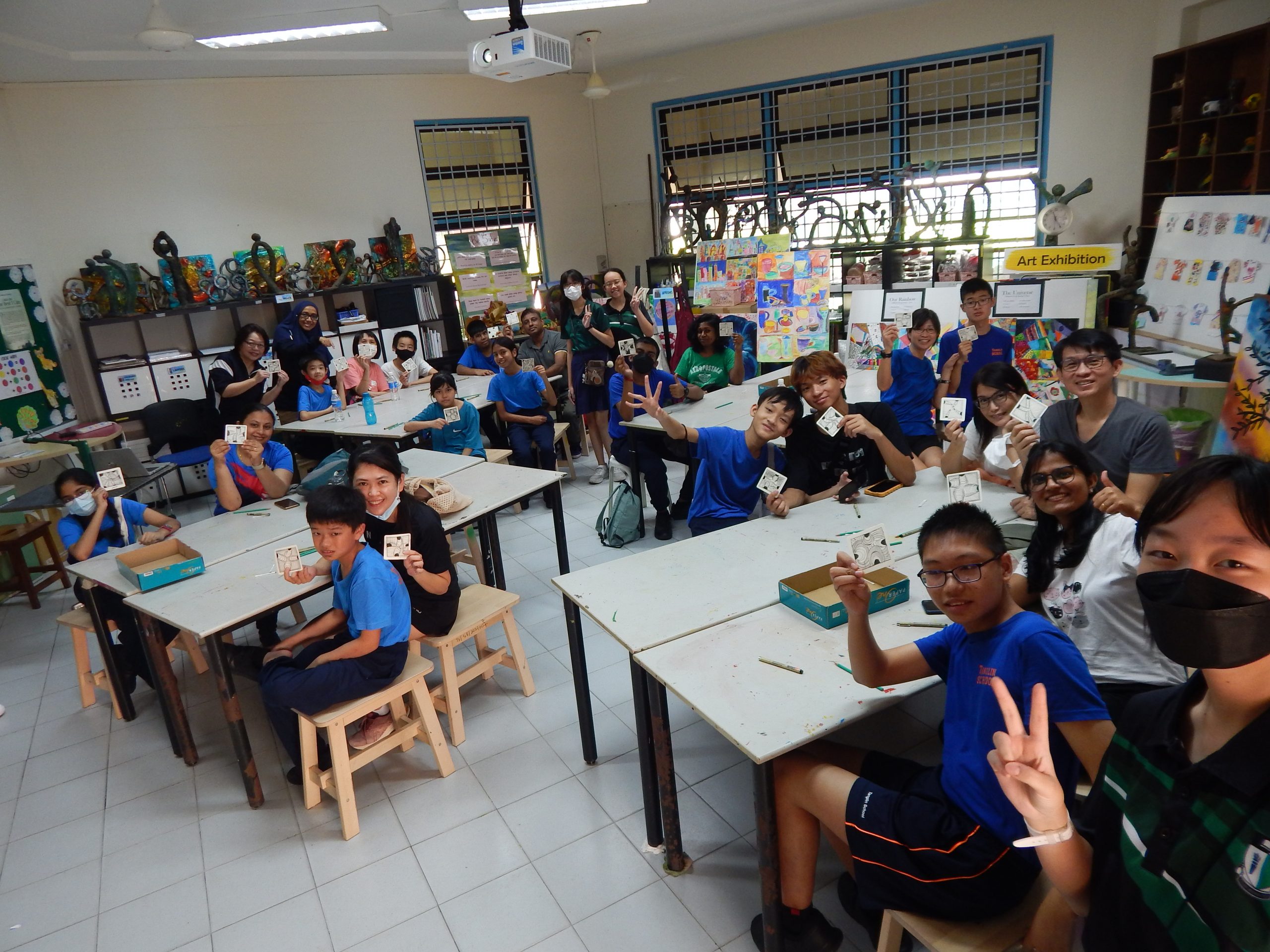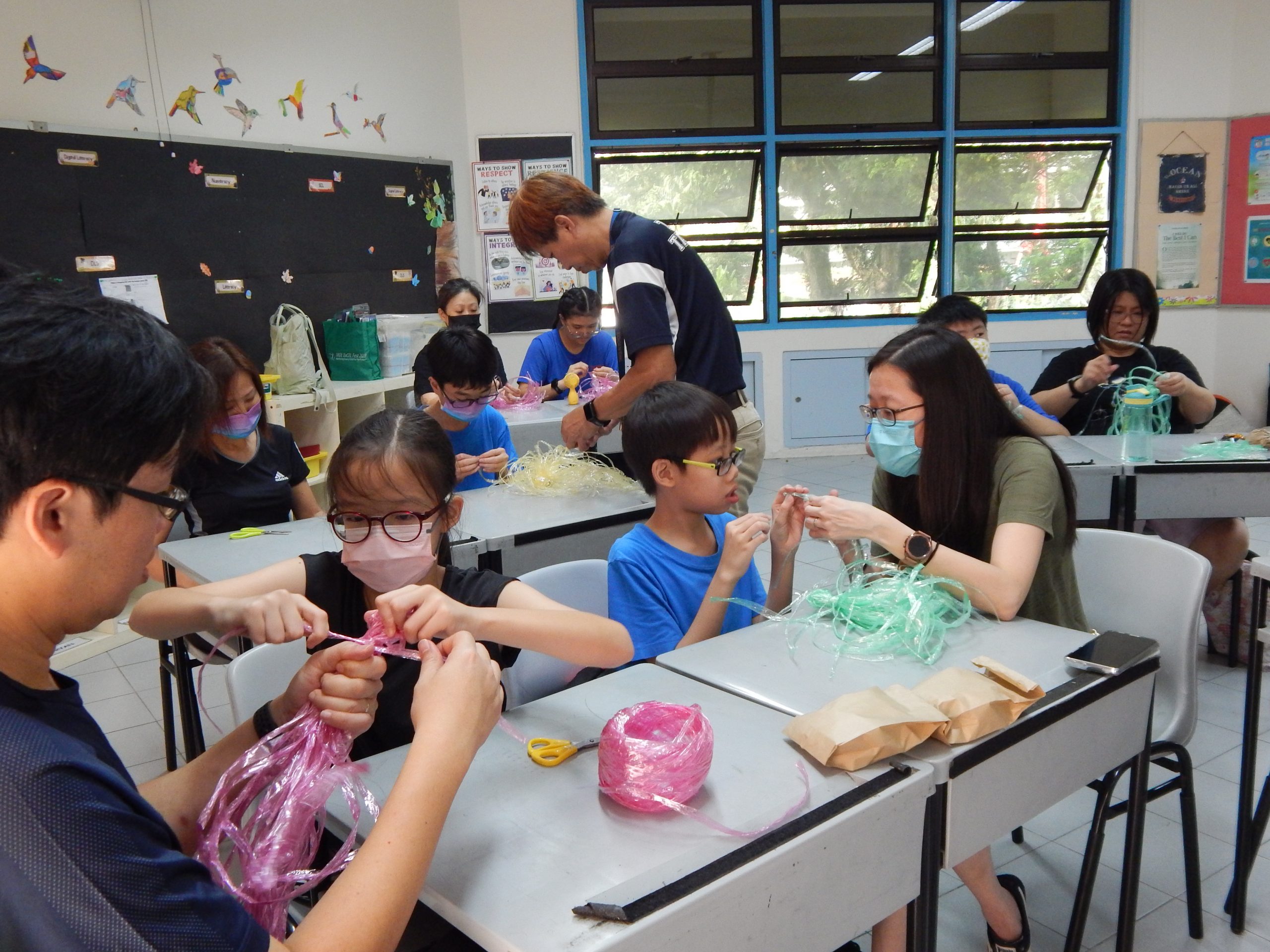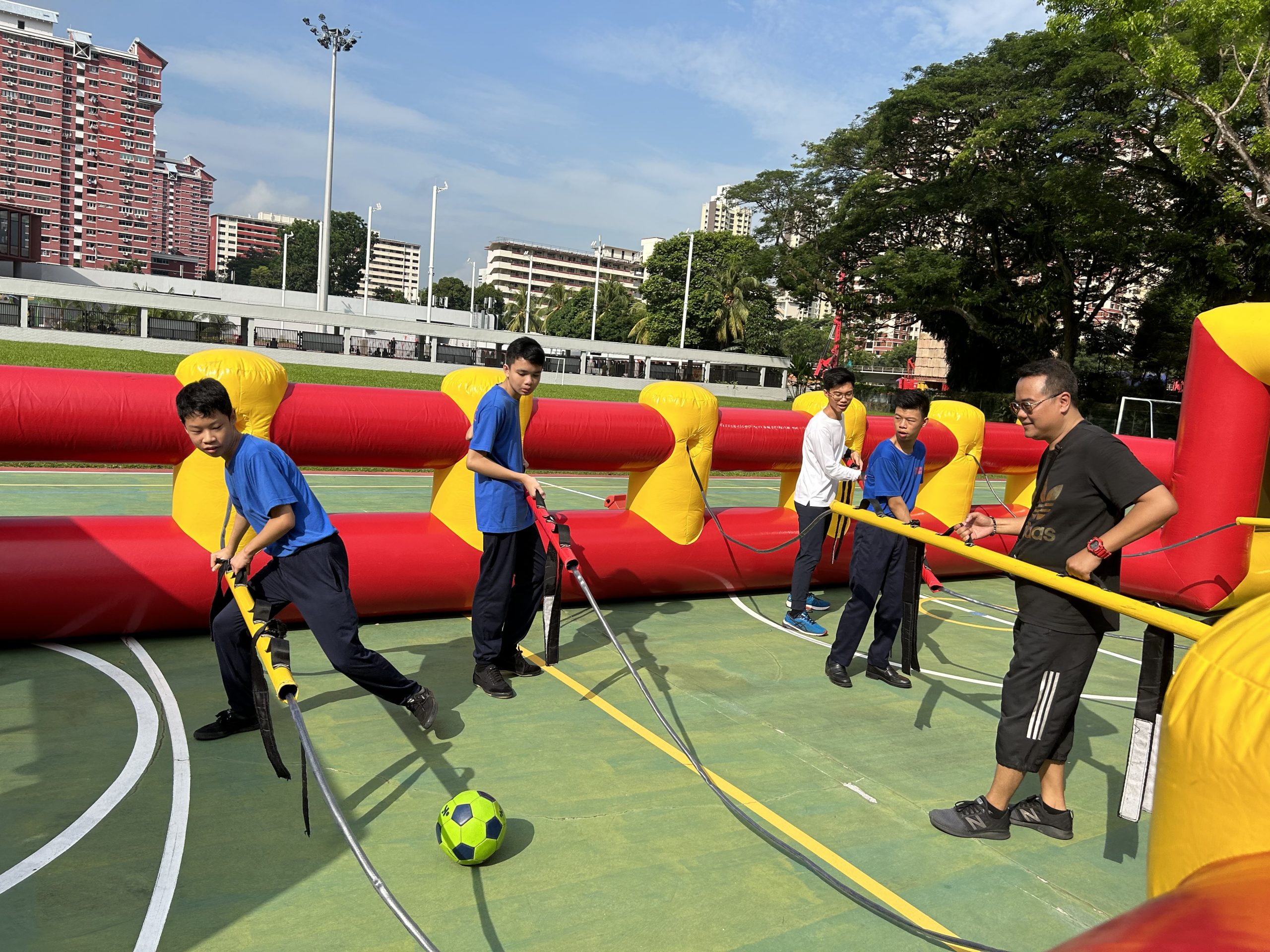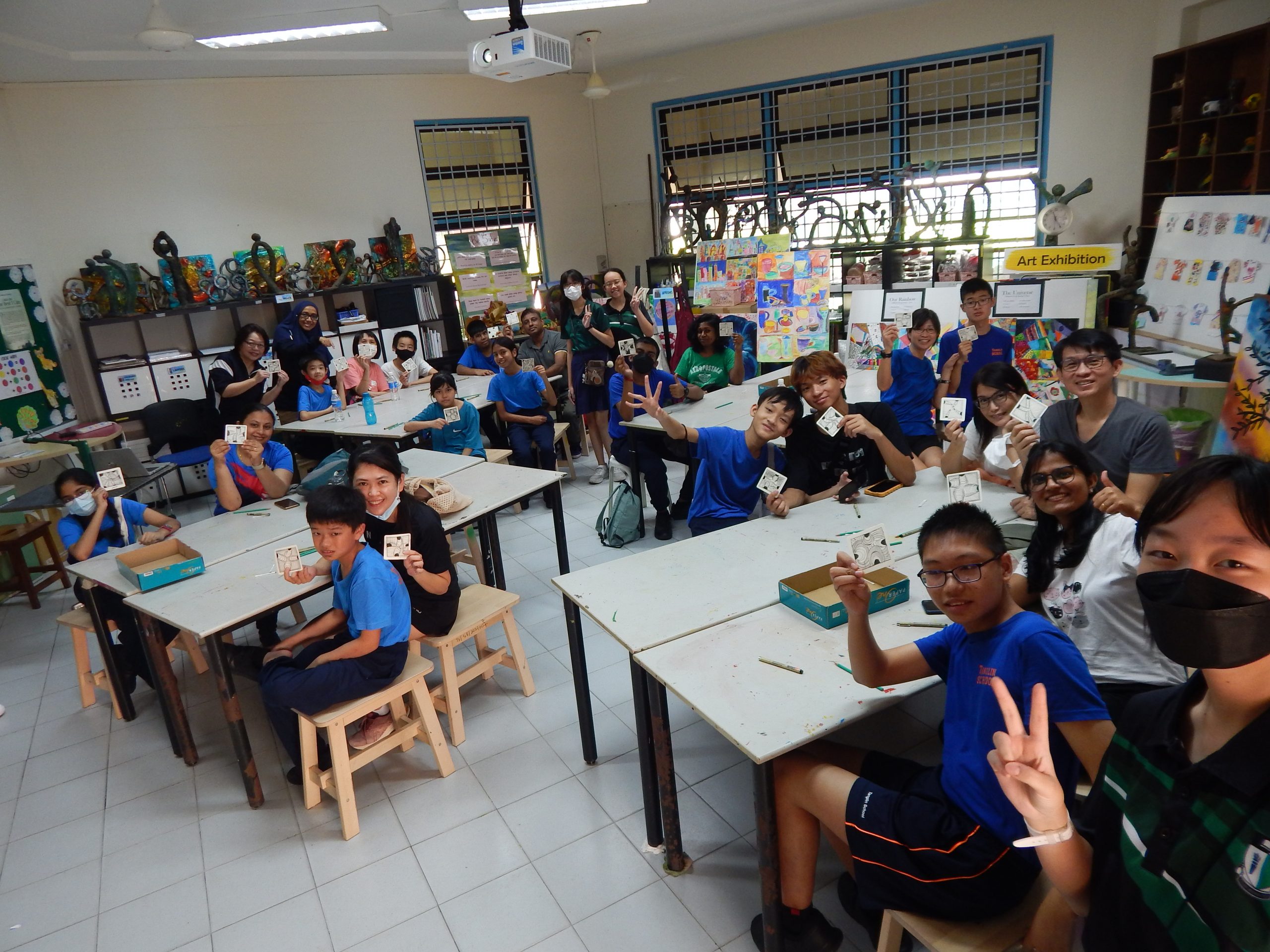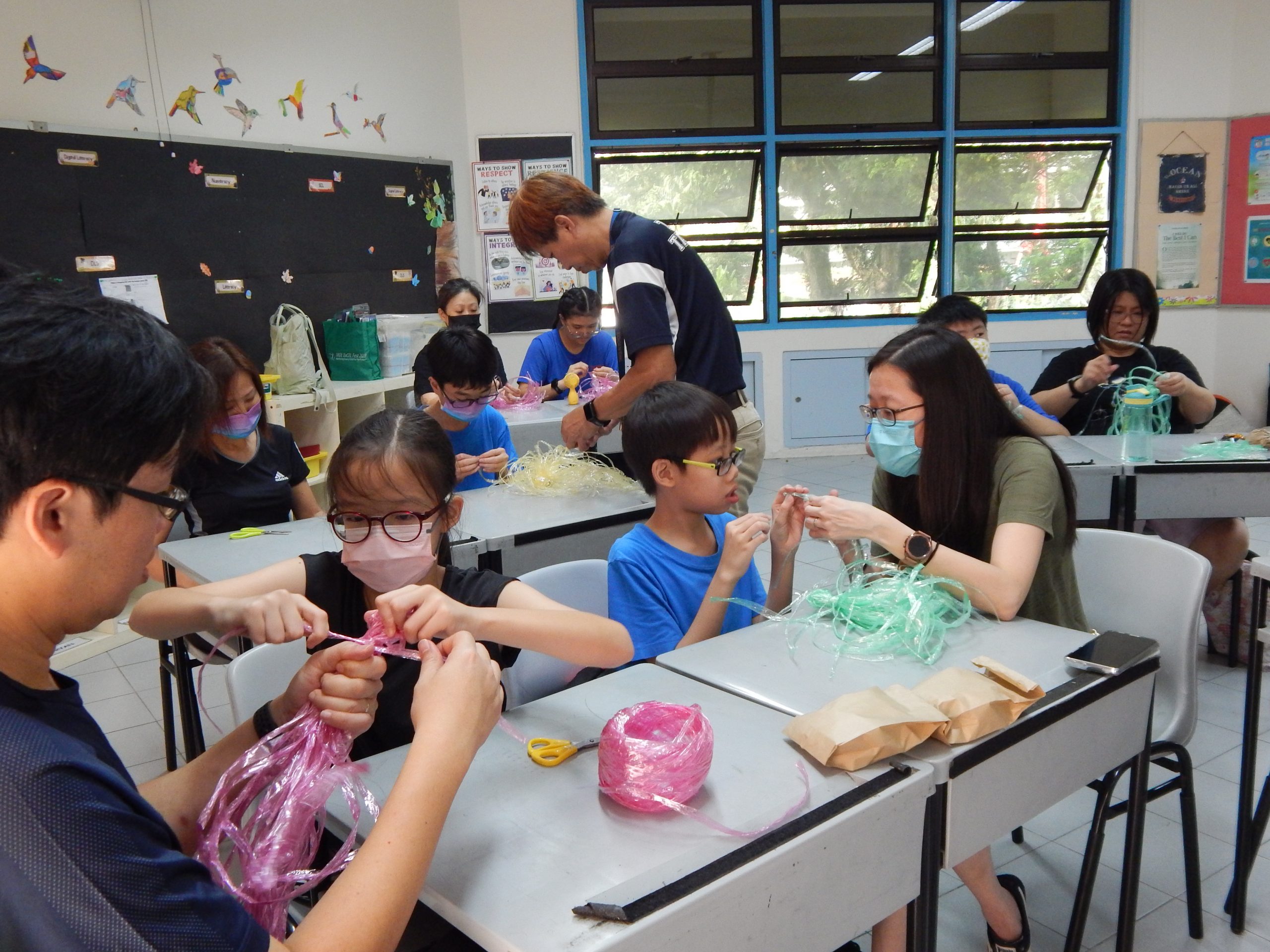 Members from the Physical Education and Information & Communication Technology departments collaborated to organize Play Fiesta on 27 May 2023 at APSN Tanglin School.  Student-volunteers from Bukit Merah Secondary School and Raffles Girls' School as well as friends from KPMG Singapore provided their invaluable assistance to ensure that every participant had a meaningful experience. There was a variety of carnival activities, where students were able to spend quality time with their parents and caregivers together as a family. Play Fiesta will be fondly remembered as a day of bonding and interaction amidst the excitement, laughter and learning without tears. What a great way to end the semester!
Towards an Inclusive Society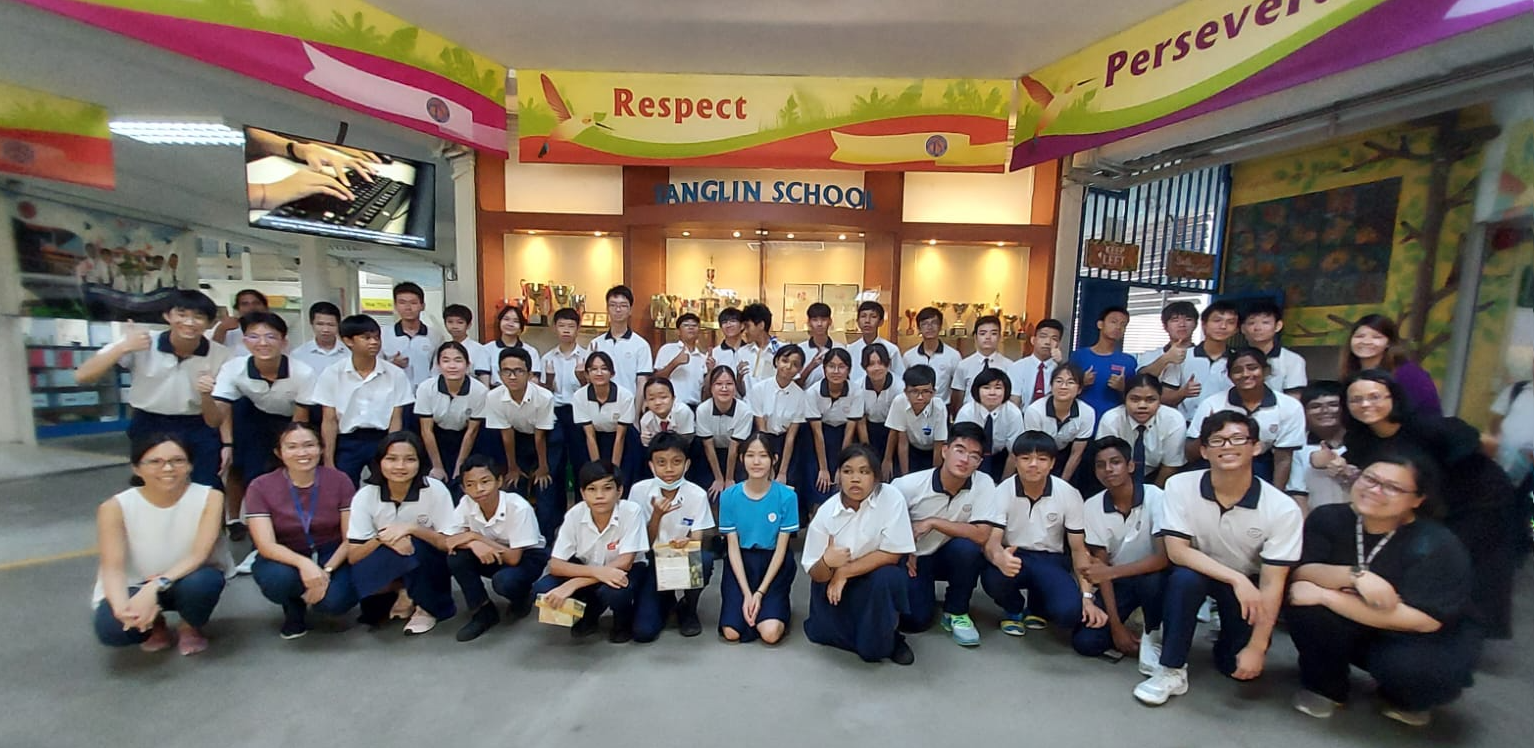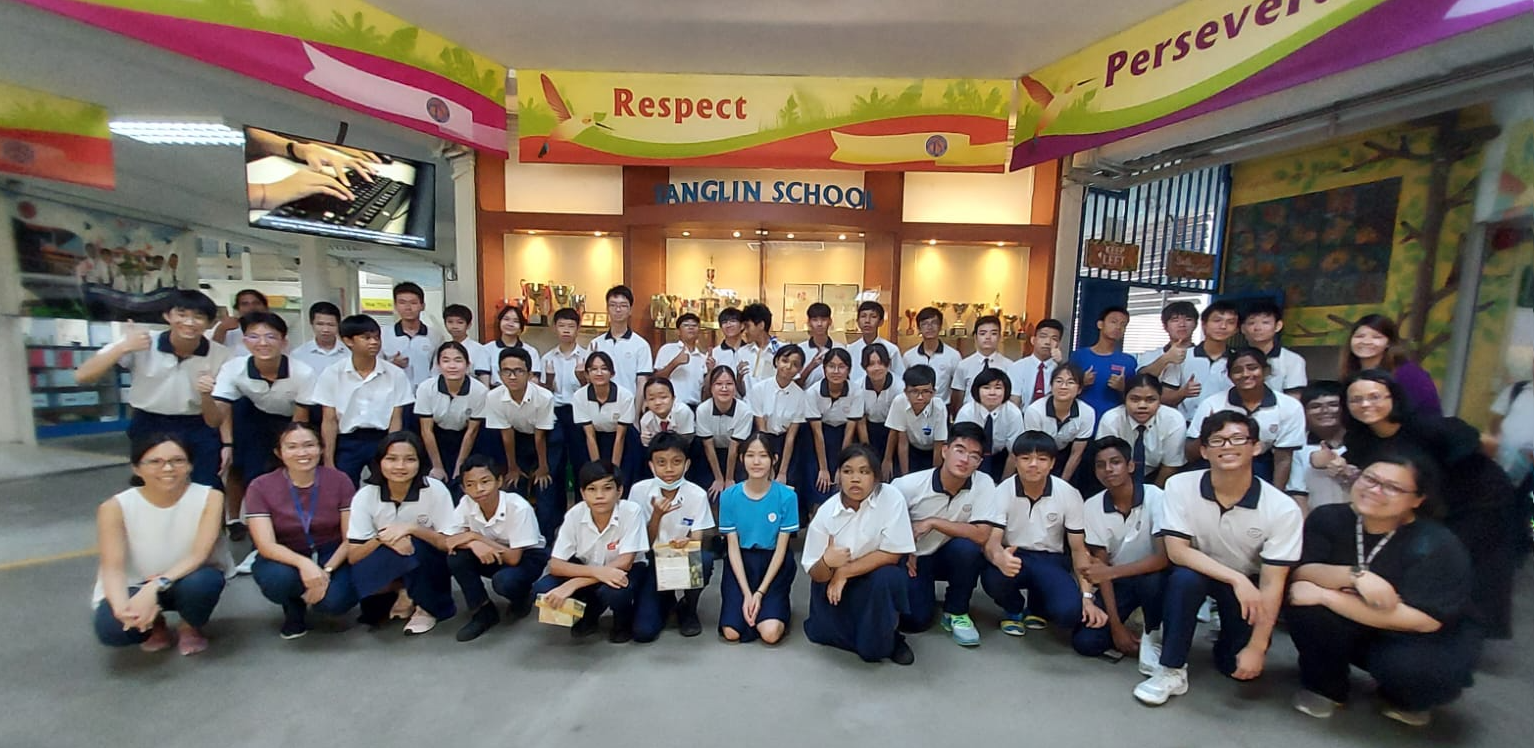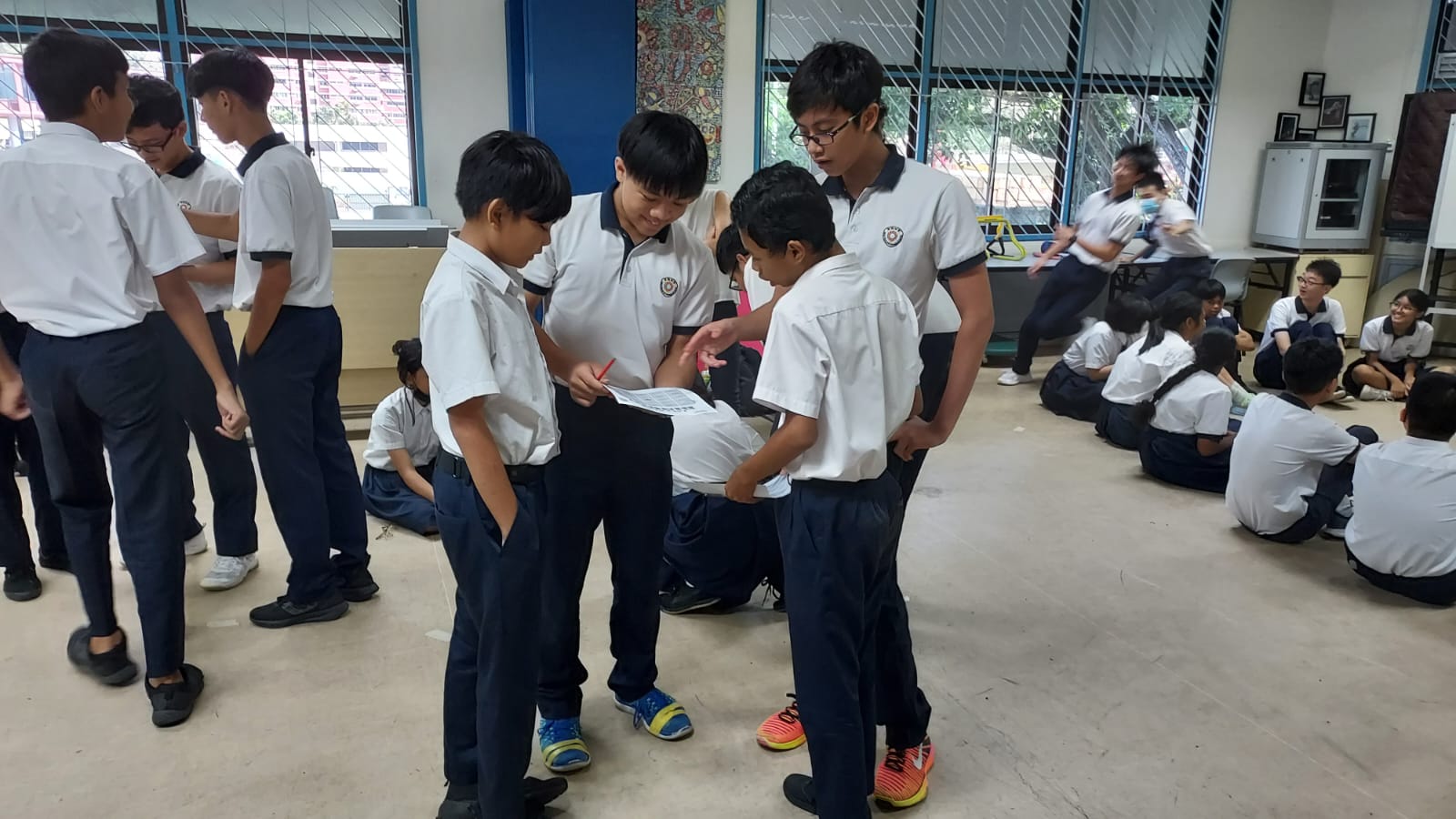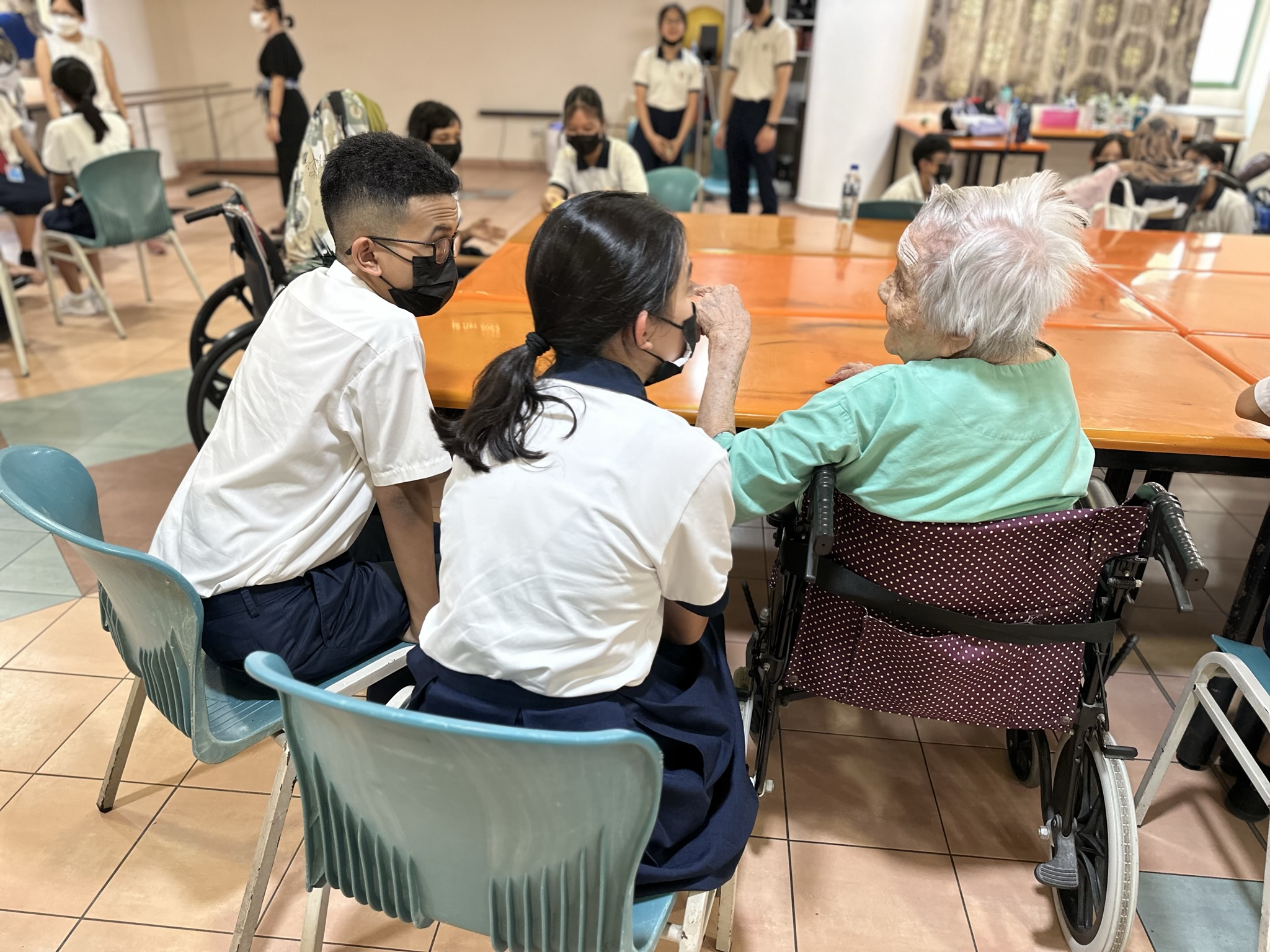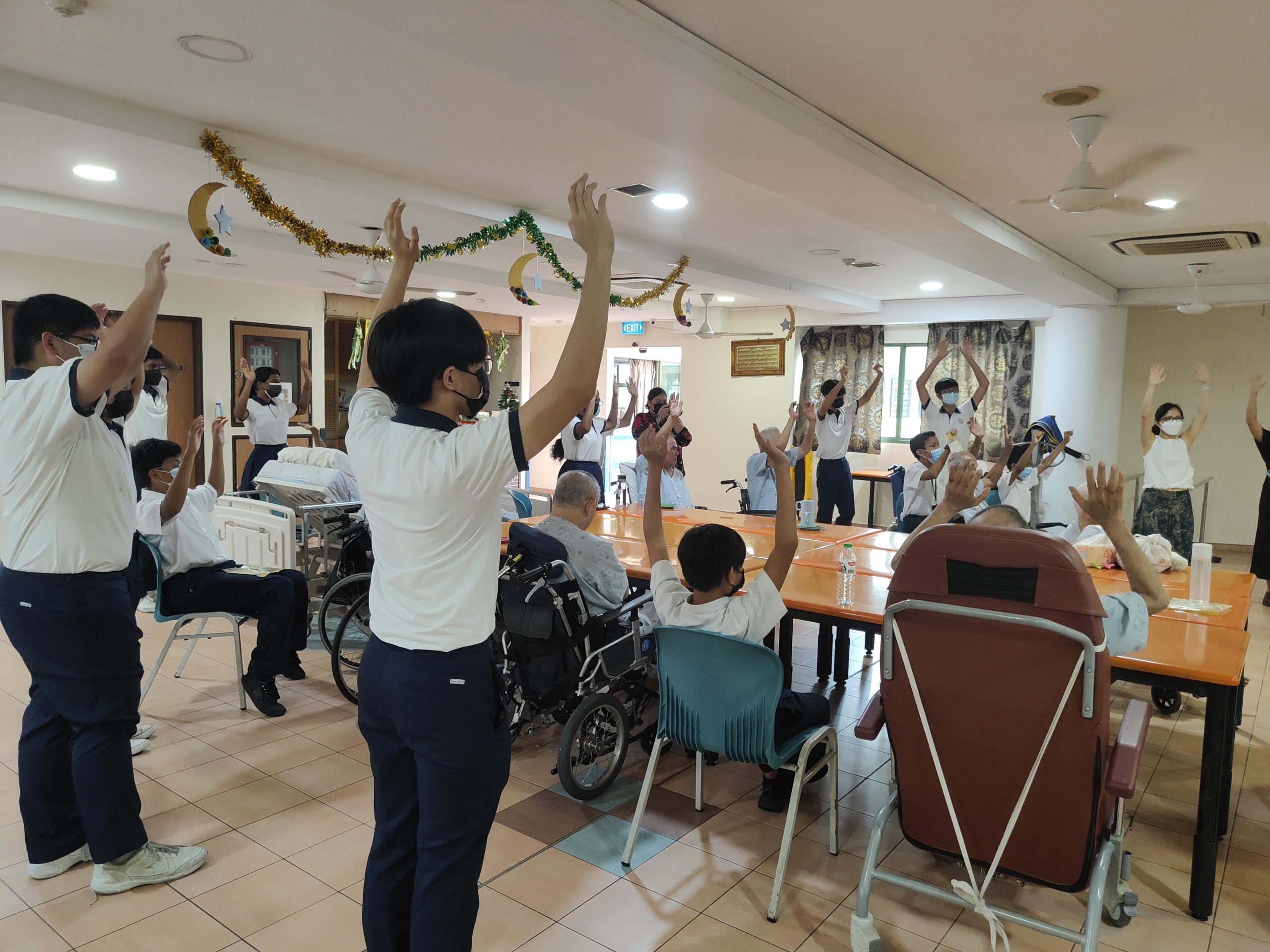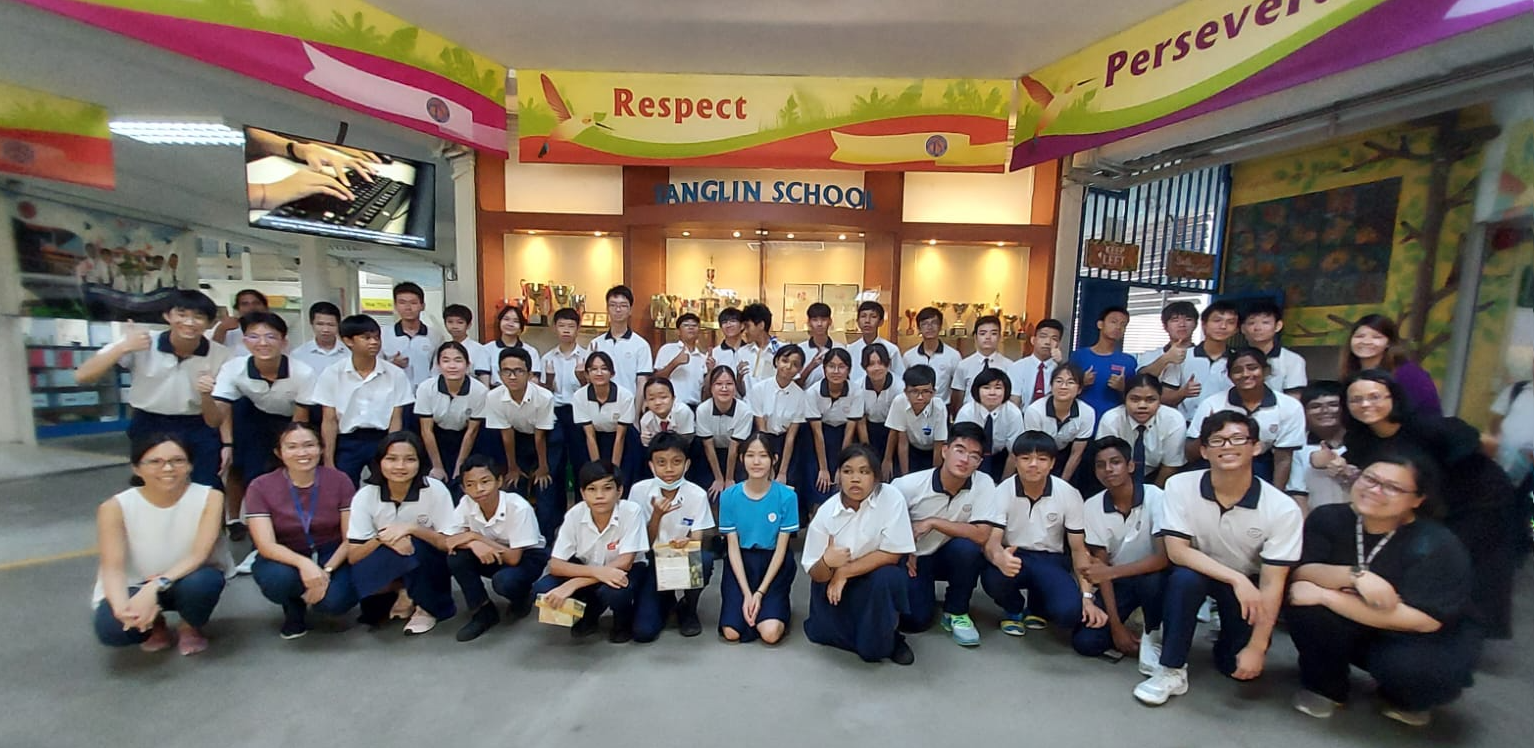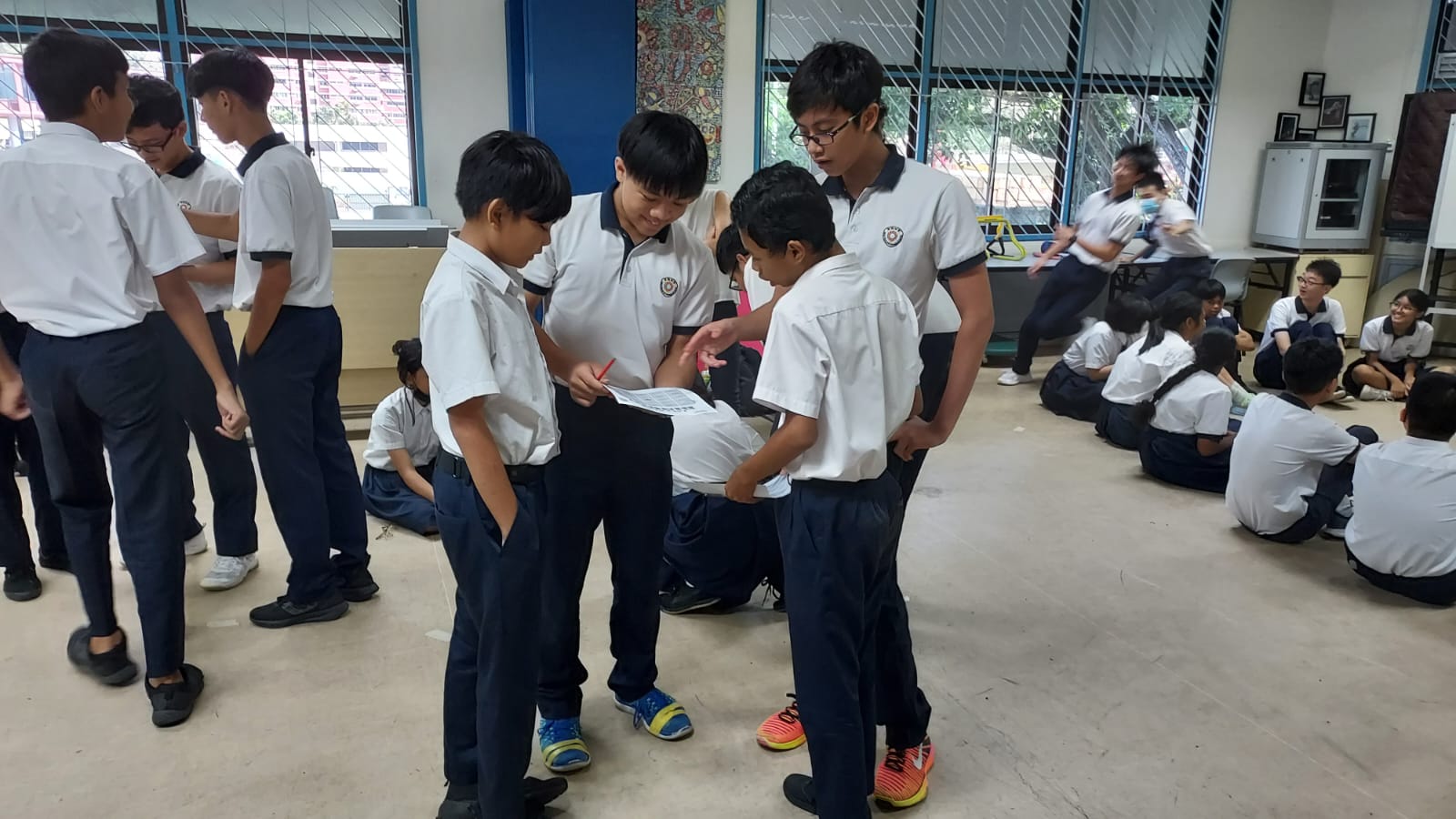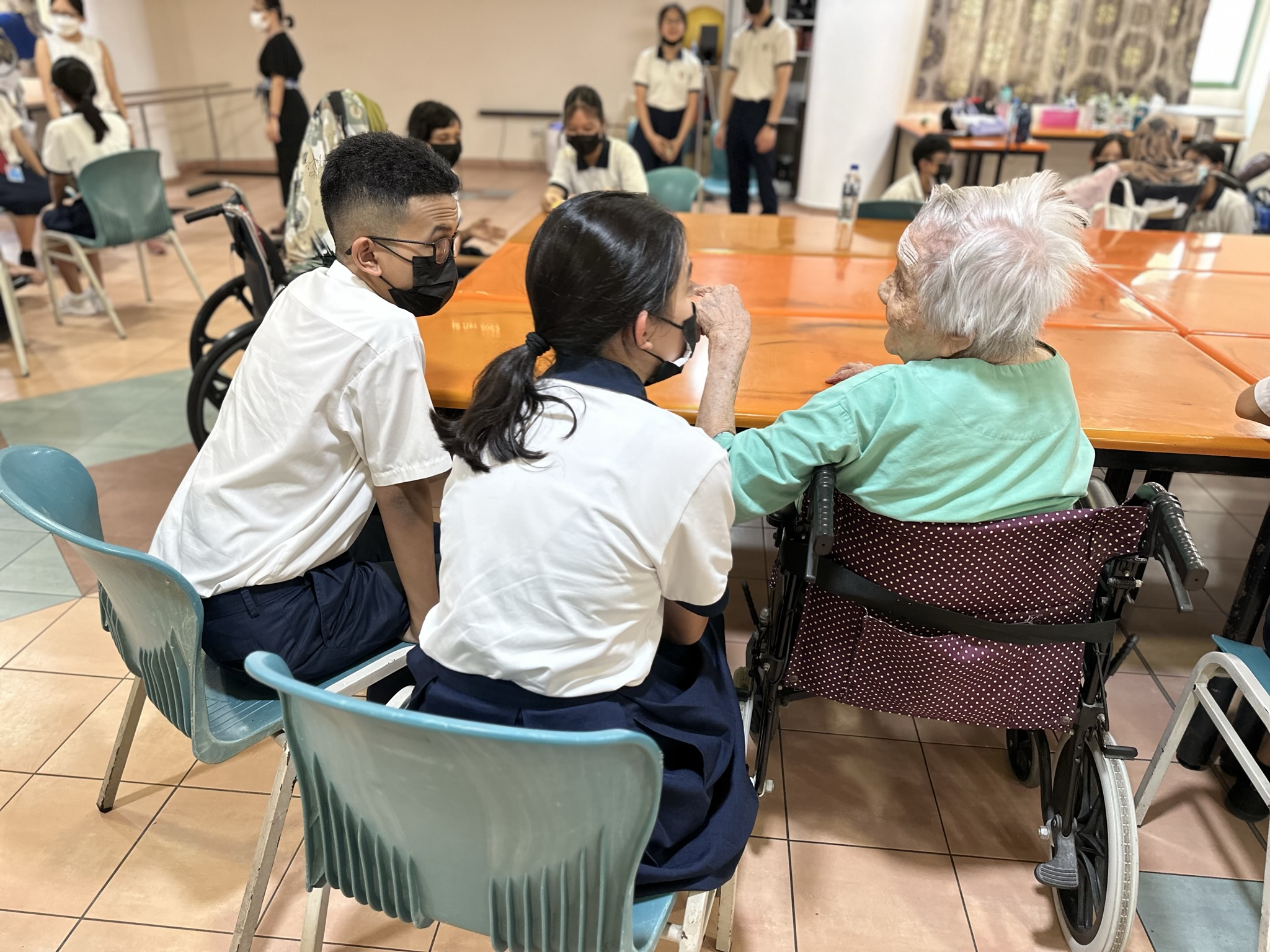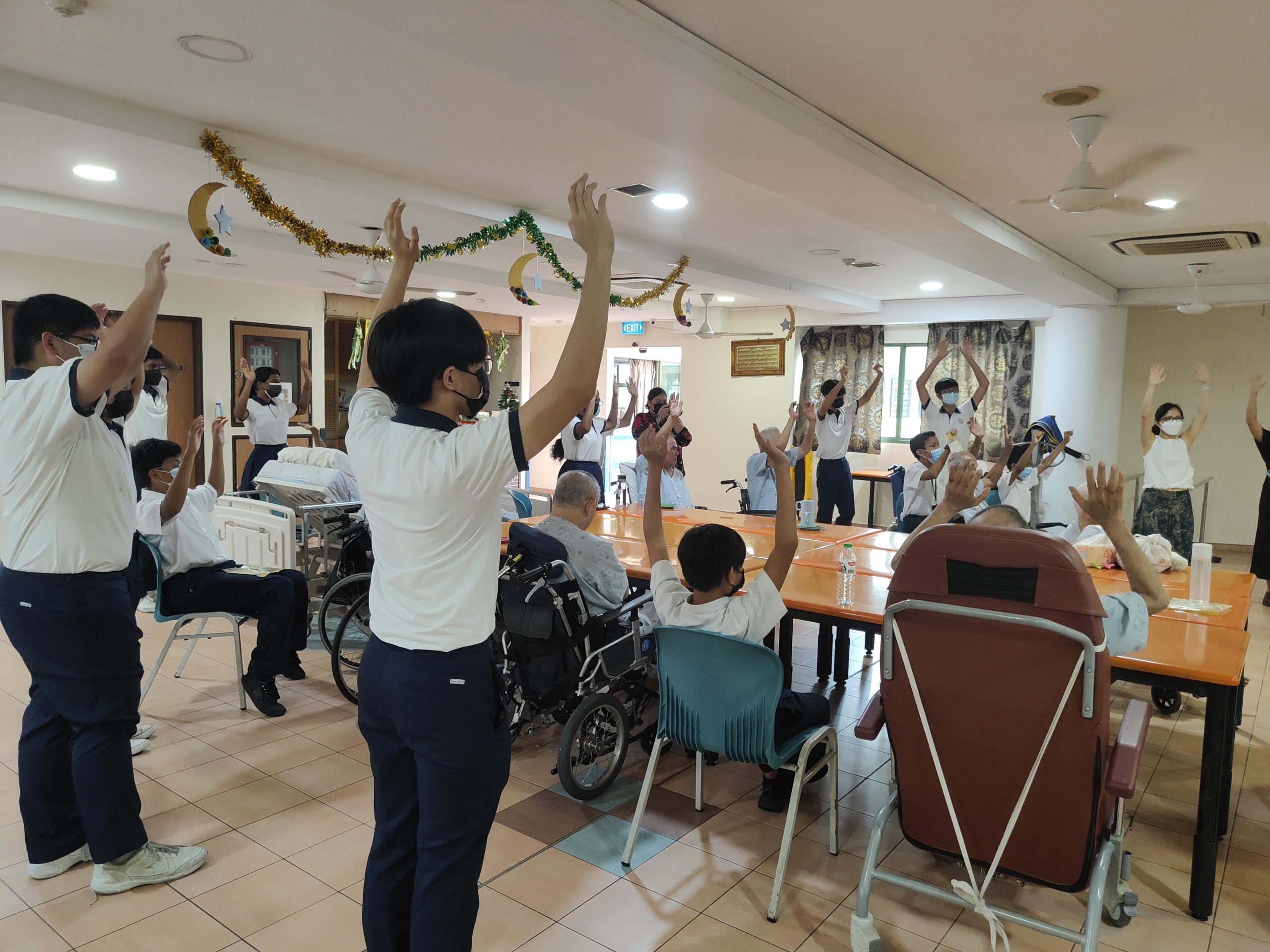 Students from APSN Tanglin School partnered with students from New Town Secondary School over 2 days of inclusivity events. On Day 1, our students interacted over games with students from New Town Secondary School. On Day 2, both groups of students visited Jamiyah Nursing Home (Darul Syifaa), bringing joy and laughter to the senior residents. The activities included chair exercises, pass-the-parcel game, singing Chan Mali Chan and other evergreen songs. The partnership between the 2 schools has fostered new friendships as they contributed meaningfully towards the well-being of the senior residents. Kudos to all who came together to empower lives for an active and inclusive society.
Gear Up! Let's Get DigiFIT 2022
APSN Tanglin School innovatively incorporated technology to promote fitness and physical activities amongst the students. During the last few weeks of Semester 1, students were engaged in a variety of motion-based fitness activities with the use of interactive technology such as the Ring Fit Adventure on the Nintendo Switch and an IOS application called Active Arcade. Students displayed excellent sportsmanship and demonstrated the values of resilience and respect for one another as they gear up and become digitally fit.
Parents' Caregivers' Appreciate Day 2022
It was a day to remember for Tanglin School's staff, parents, caregivers and students as they spent a Saturday afternoon at the Parents' Caregivers' Appreciation Day 2022. The theme for this year is "A Tribe's Journey: Learning, Playing, Bonding", and the event indeed fulfilled the theme! Thank you to all parents, caregivers and students who participated in the event and may you continue to learn, play and bond as a family!
aMATHzing Championship 2022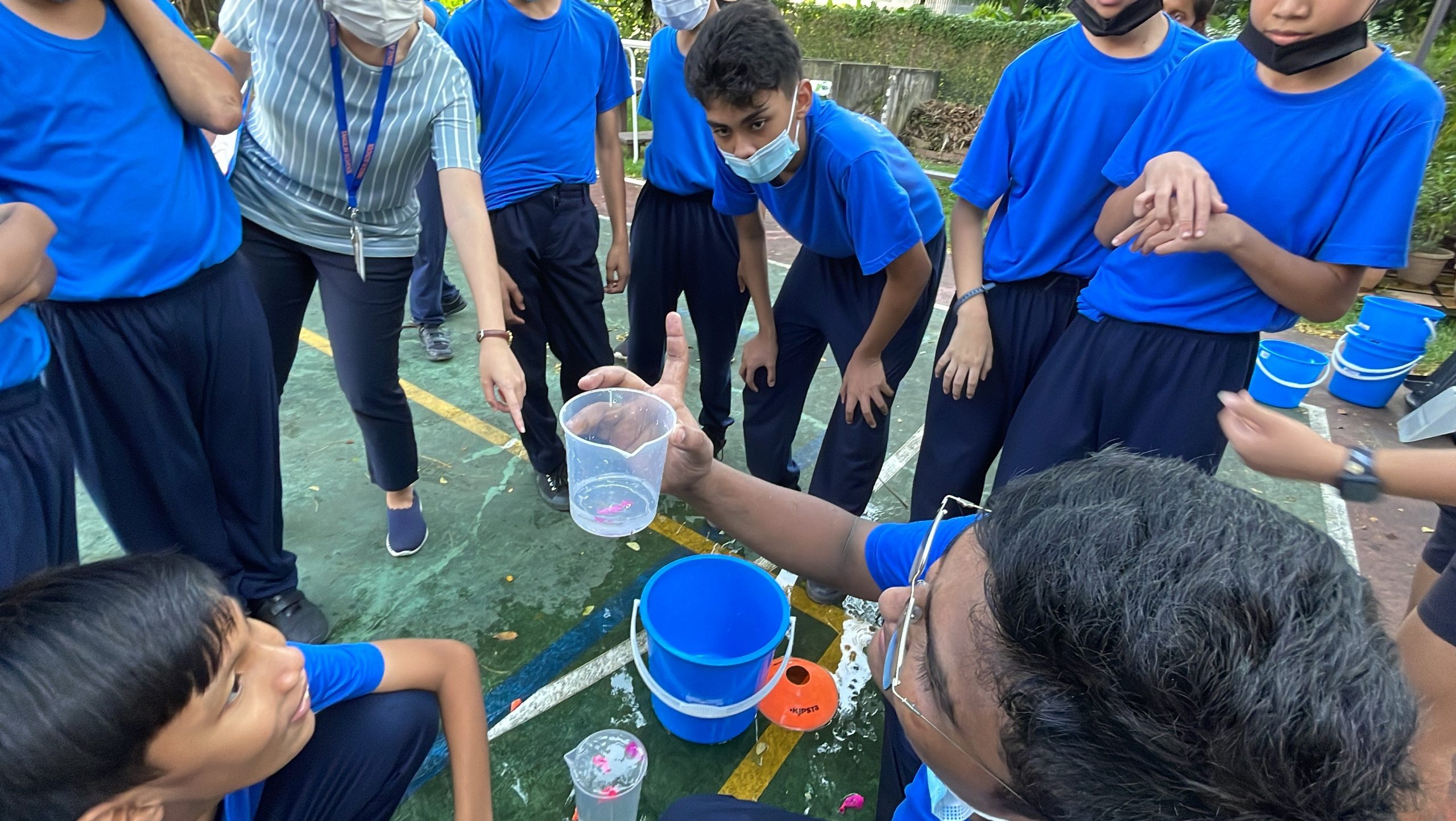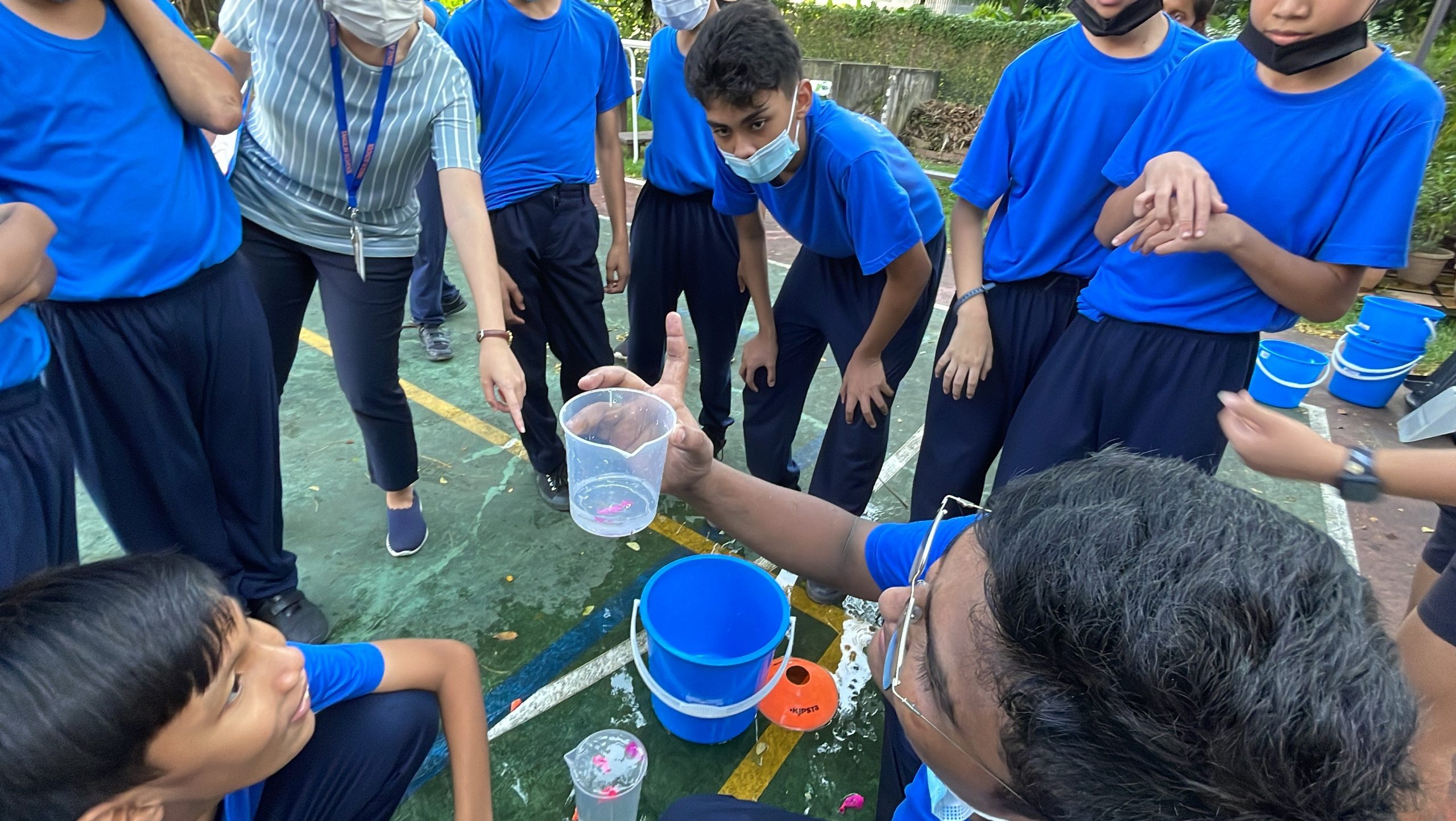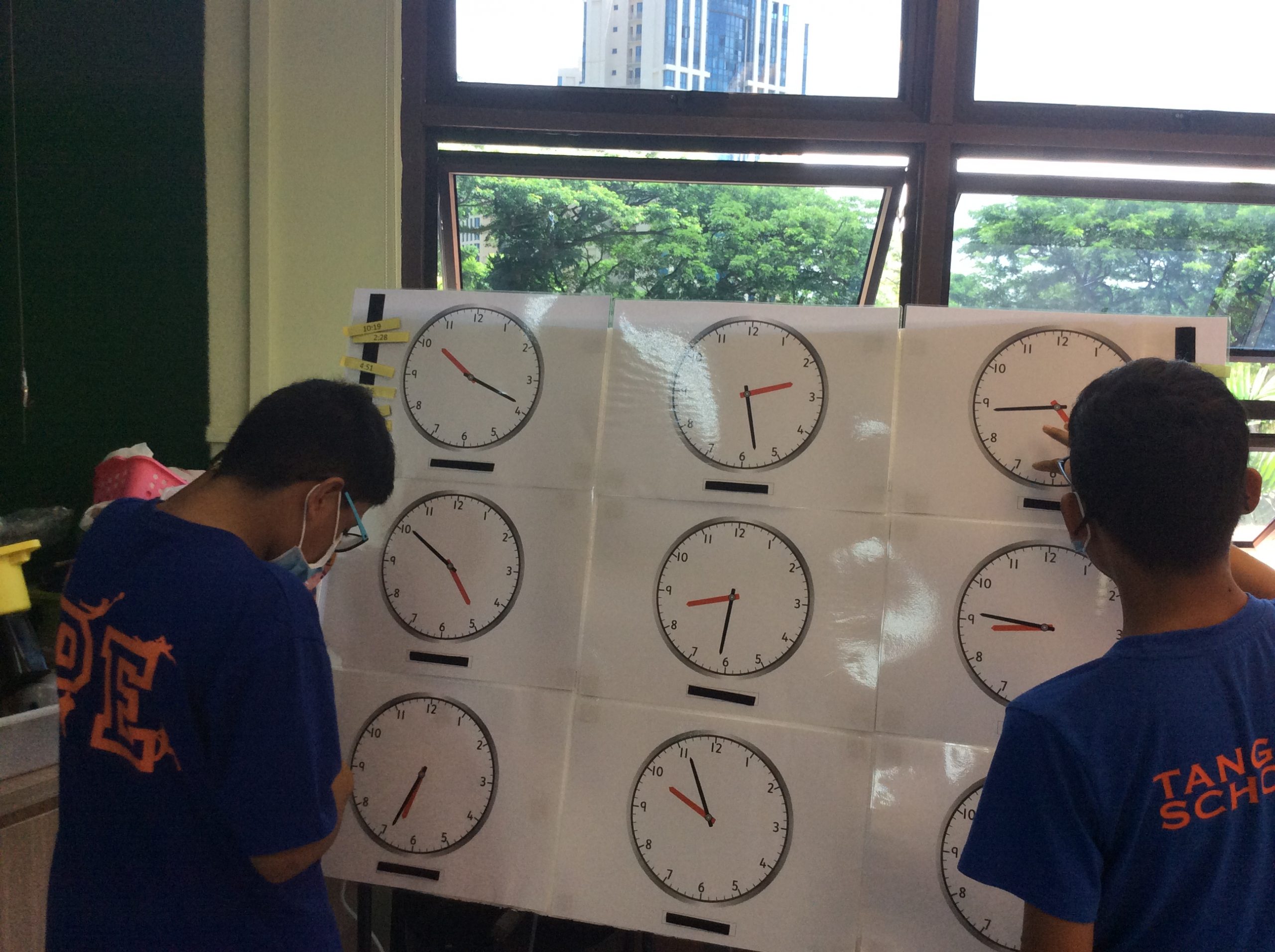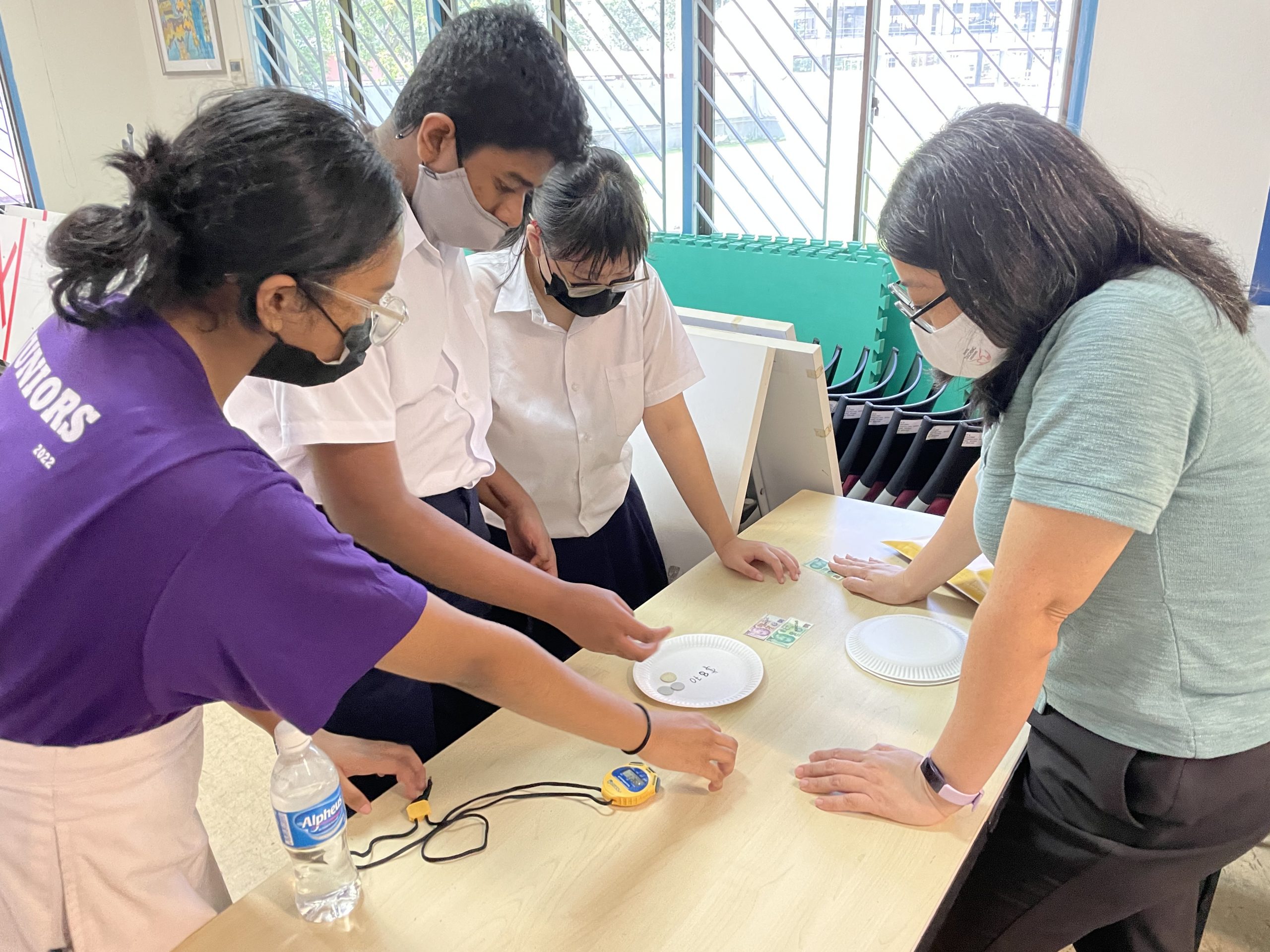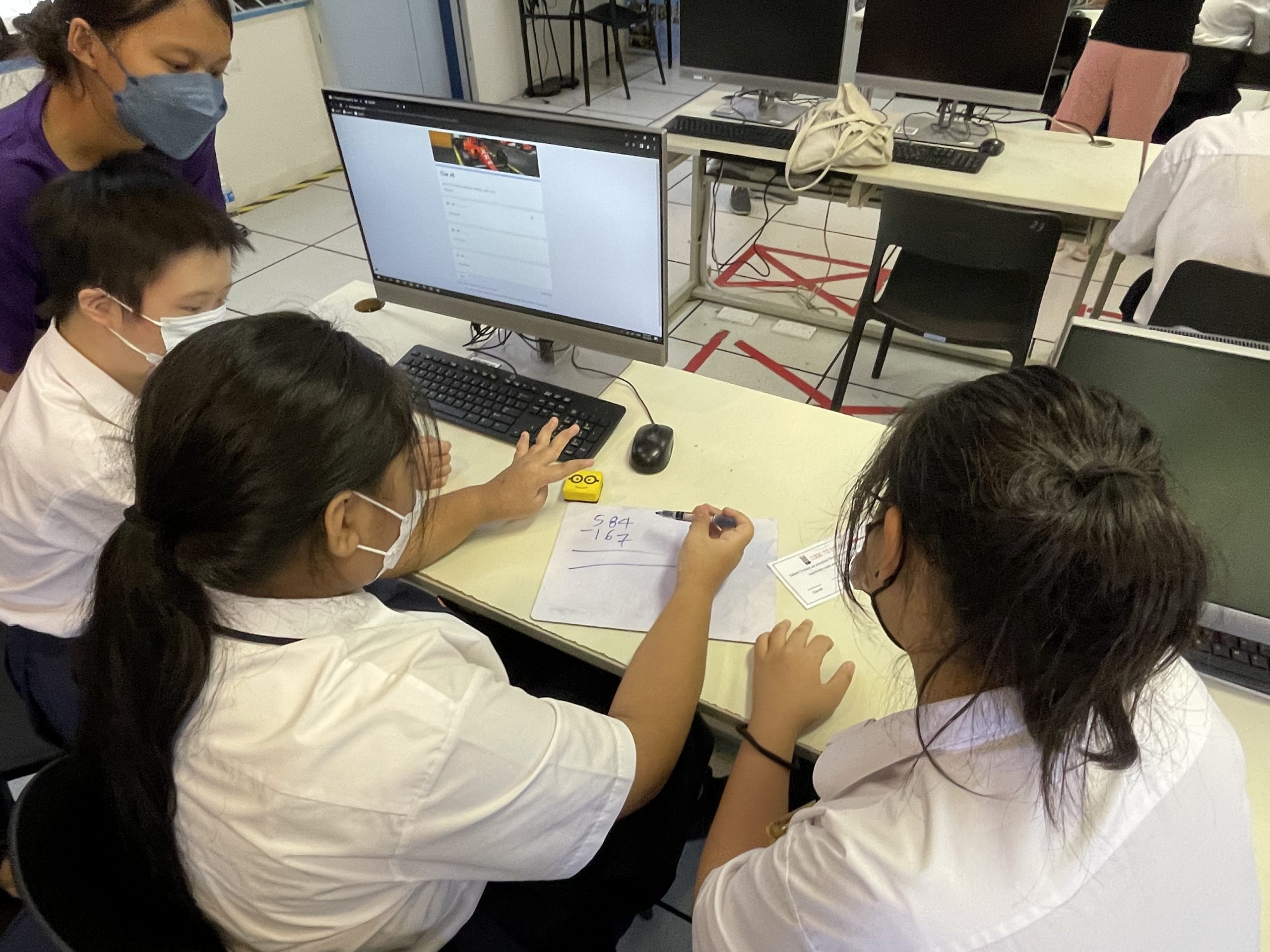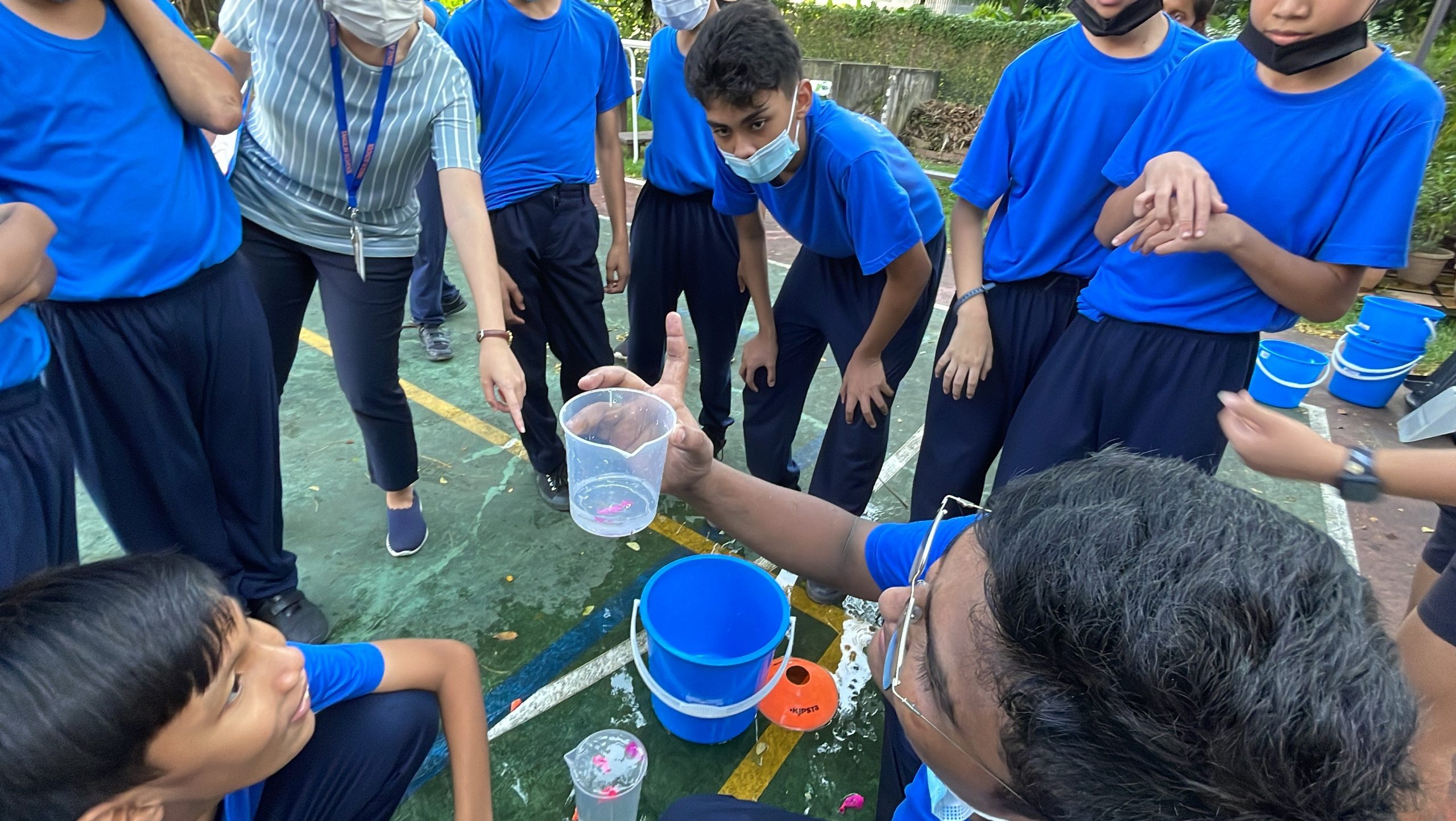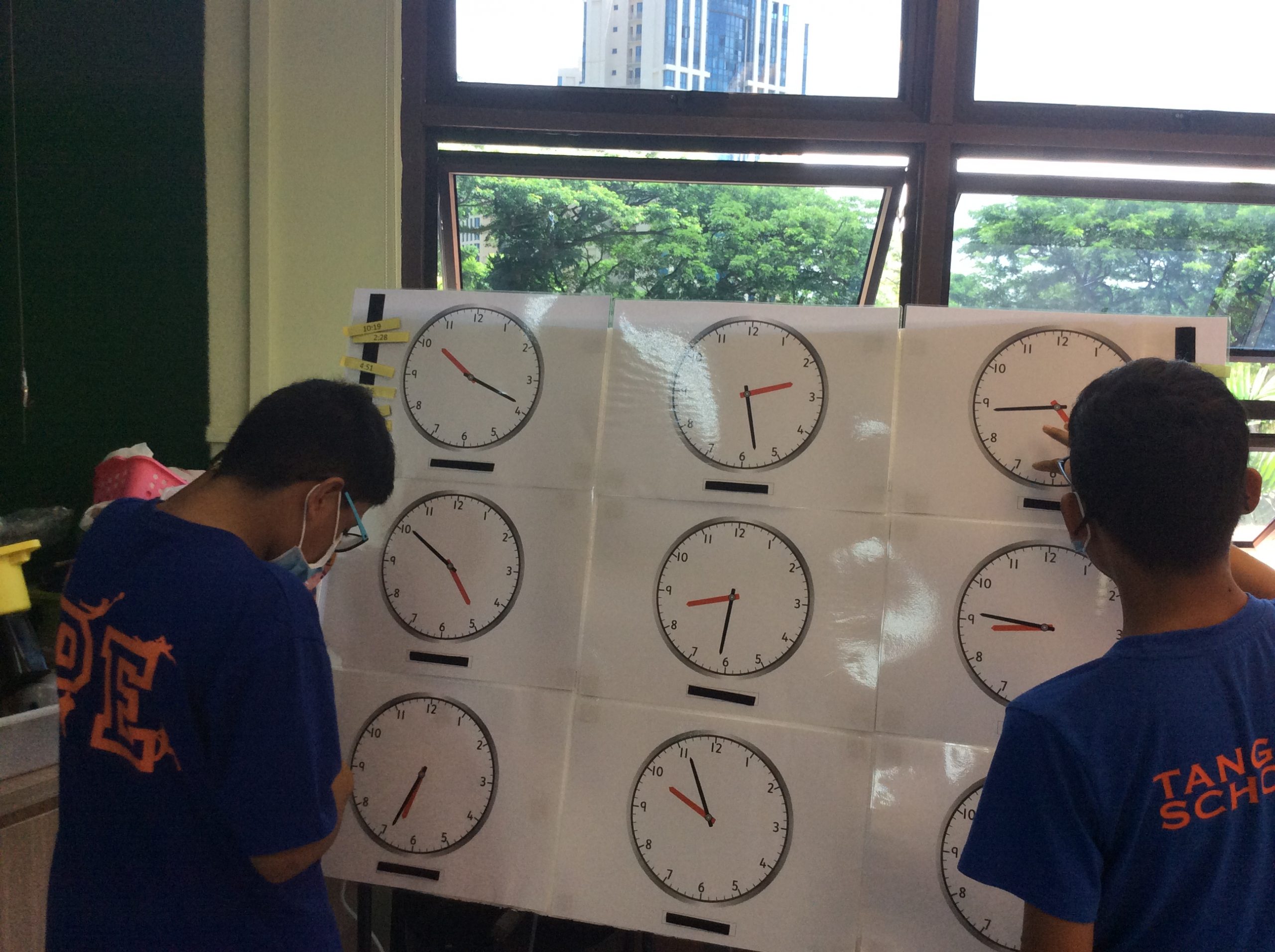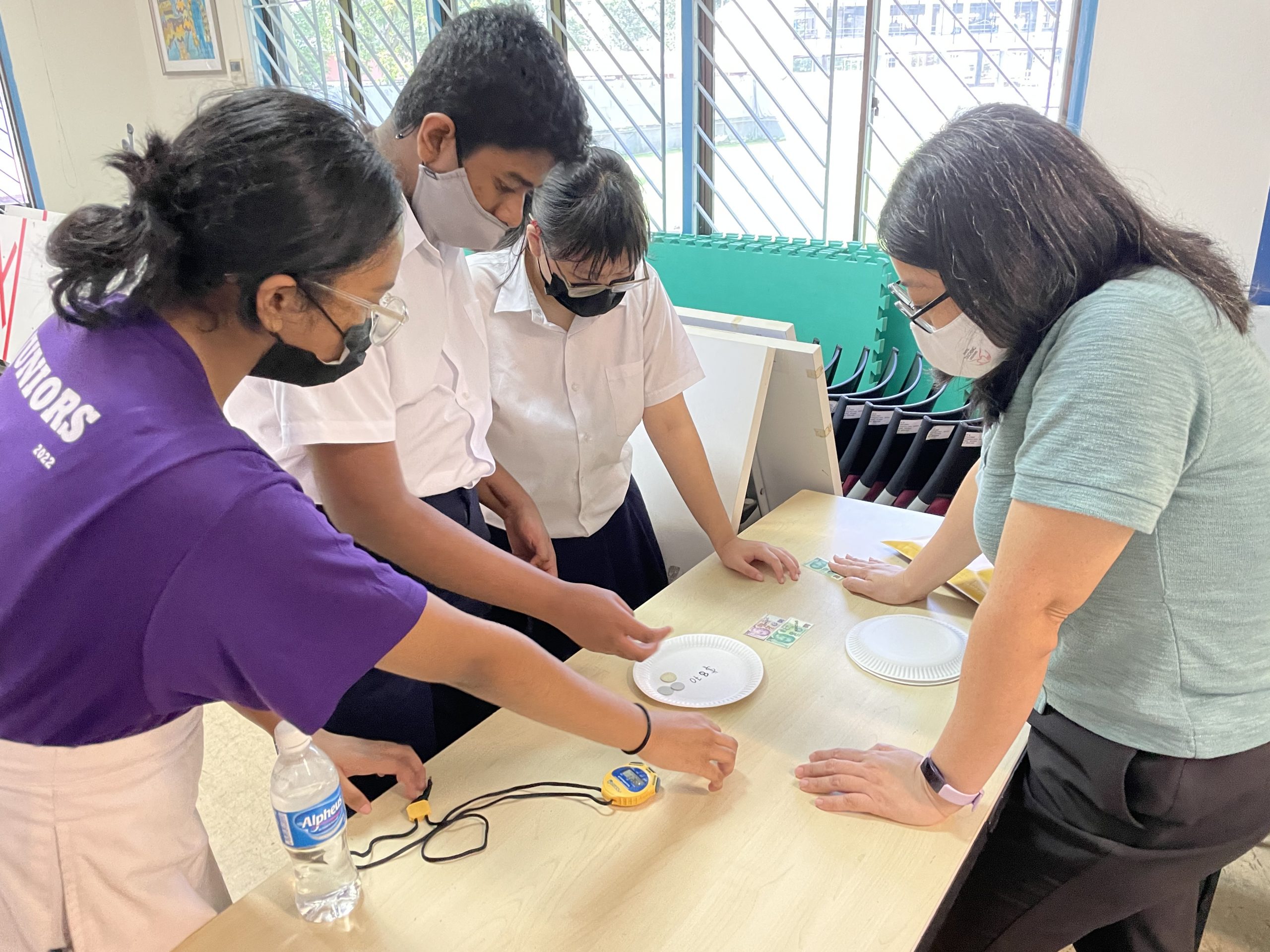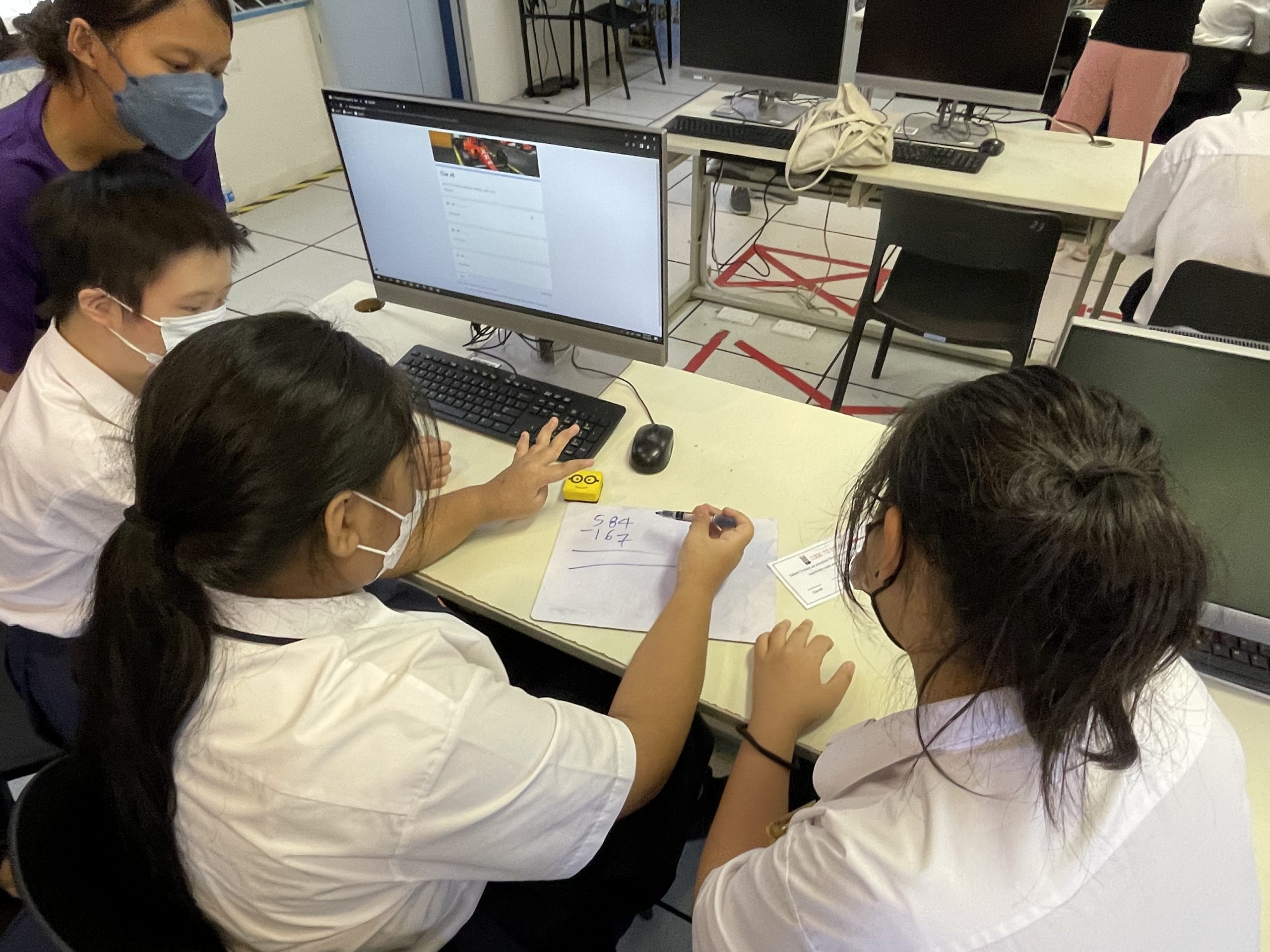 aMATHzing Championship 2022 was held at APSN Tanglin School on 18 May 2022. The event has provided students the opportunities to apply concepts learnt during Numeracy lessons in an authentic and engaging way as well as to generalise Numeracy concepts learnt across different settings. Themed Numeracy Experiential Day 2022: Grand Prix F1 Championship @ TS, students competed in the different activities across their level. This is an authentic learning approach in education that enables students to explore, discuss and meaningfully construct concepts and relationships in contexts that involve real-world situations that are relevant to them.
APSN Tanglin School Multimedia Club 3D Project 2022
The Design Thinking approach empowers students at APSN Tanglin School (TS) to realize their innovative ideas into reality. A combination of divergent and convergent thinking has enabled our students to think out of the box to problem-solve creatively with confidence and resilience. Students from TS Multimedia Club incorporated design thinking with 3D technology to transform empty filament spools into clocks that will be used in all classrooms including the Principal's office.


(Click on the following tabs for more information)
2022
Recipient of Goh Chok Tong Enable Awards (Promising Award) – Hay Qing Hui
Community in Bloom Ambassador Award – Hay Qing Hui
Community in Bloom (CIB) Singapore Gardeners' Cup Gold Awards 2022
Lee Kuan Yew Exemplary Student Awards – Sofiyyah Wafiqah Binte Mahmood
Play Inclusive (Football) – 2 silver, 2 bronze medals
Play Inclusive (Floorball) – 2 gold, 2 silver medals
Play Inclusive (Badminton) – 1 gold, 2 silver, 1 bronze medals
2021
Recipient of Goh Chok Tong Enable Awards (Promising Award) – Megan Tang Su-Ann
Recipient of Lee Kuan Yew Exemplary Student Award –  Ng Yi Gui
Recipient of MOE Masters Scholarship in Special Education – Ms Araxes Ang
Recipient of Listening Educator for Advancement and Progress (LEAP) Award – Miss Aznita Bte Md Amin
Community in Bloom (CIB) Awards 2021
Diamond Award
Outstanding Educational Community Garden Award
Platinum Banding (Educational Institution)
2020
National Youth Achievement Awards – 9 Silver and 10 Bronze awards
Lee Kuan Yew Exemplary Student Award – Fizzy Ezlyana Bte Md Begam
Recipient of MOE Masters Scholarship in Special Education – Mr Kenneth Lai
Research & Case Studies
Seeing & Listening: A fusion of art and music education by Ms Karen Zainal and Ms Rena Ng
Cyber Wellness Adventure Virtual Reality Game by ICT Department
My AI Buddy (MAIB) by Allied Professional Department
Lesson Study: Much Ado about Nothing? by Ms Mardiana, Ms Karen Zainal and Ms Araxes Ang
Growing a community of artists in changing times: Re-imagining art education for students with special needs by Ms Karen Zainal
A sample of the expressive language performance of 7 to 21 years old APSN students (with and without co-morbid Autism Spectrum Disorder) on the Singapore English Action Picture Test by Ms Elizabeth Mui/TS and Ms Wendy Yeo/DSS
2019
School Green Award – Yellow FlameNational Youth Achievement Awards – 10 Bronze and 1 Silver Awards
Lee Kuan Yew Exemplary Student Awards – Ahmad Mudzafar Bin Mazli
Star Raft Award from Seisa University Yokohama – Enabling Students with Intellectual Disability to Express, Enrich and Empower with Music Technology
Play Inclusive (Football) – 2 gold, 1 silver, 1 bronze medals
Play Inclusive (Floorball) – 1 gold, 2 silver medals
Play Inclusive (Badminton) – 1 gold, 1 silver medals
SDSC 47th National Athletics Championships – 2 gold, 1 silver medals
National School Games Track & Field Championship – 2 gold, 1 silver medals
SDSC Haw Par Youth Para Swimming Championships 2019 – 7 gold, 6 silver, 4 bronze medals
Special Olympics Singapore Swimming Competition 2019 – 6 gold, 3 silver, 2 bronze medals
2018
Outstanding SPED Teacher Commendation Award – Ms Mardiana Binte Mohamed Ithnin
MOE SPED Master Scholarship Recipient – Mr Kenneth Lai Chen-Ning
MOE-NCSS Innovation Commendation Award – Make Learning Real with Augmented Reality
Community in Bloom Ambassador Award – Mr Andy Ang Hock Seng
Lee Kuan Yew Exemplary Student Awards – Lim Wen Faye, Tammy
Haw Par National Youth Para Swimming Championships 2018 – 8 golds, 8 silvers and 2 bronzes
SG National Games 2018
• Swimming – 3 gold, 1 silver and 3 bronze medals
• Athletics – 800m: 1 silver and 1 bronze medals; 400m: 1 gold and 1 bronze medals
2017
Lee Kuan Yew Exemplary Student Awards – Muhammad Raziq Bin Azran
Singapore Book of Records – The Most Number of People Doing Aluminium Tooling
2016
Listening Educator for Advancement and Progress Award (LEAP Award) – Mr Andy Ang Hock Seng
2015
Star Raft Awards – Transforming Passive Learners to Active Creators with 3D Technology
2014
Outstanding SPED Teacher Awards (OSTA) – Mrs Fanny Ong
2012
Outstanding SPED Teacher Awards (OSTA) – Mdm Asmah Abdul Khamid
2011
Outstanding SPED Teacher Awards (OSTA) – Ms Wong Wai Sian
2010
Futsal Challenge – Overall Champion (Boys under 17)Inaugural
SPED Schools Swimming Championship – Overall Champion
Outstanding SPED Teacher Awards (OSTA) – Ms Azlia Irny Amin Iskak & Ms Jeyashini Kanagarajah
Outstanding SPED Teacher Commendation Award – Ms Ho Lai Mern
2009
MOE – NCSS Innovation Award: Tanglin Business Entrepreneurship Project
MOE – NCSS Outstanding SPED Teacher Award: Ms Linda Tan
Star Raft Award from Asian Resource Centre, Asian Federation on Intellectual Disabilities: Illustrate Your Imagination (A Digital Literacy Programme)
2008
National Youth Achievement Award – Bronze
Singapore Soccer Challenge – 'A' Division Overall Champion
Microsoft Realizing Potential Charity Futsal – Champion (Junior)
Microsoft Realizing Potential Charity Futsal – Water Soccer Champion
2007
SAFRACS Mini Futsal Competition – Champion and 2nd Runner-up

Phone
+65 6475 1511
Fax
+65 6472 0408
Email
ts@apsn.org.sg
Principal
Mrs Liza Ow
Address
143 Alexandra Road
Singapore 159924