Click on the markers within the image below for more information.

(Click on the following tabs for more information)
Curriculum Framework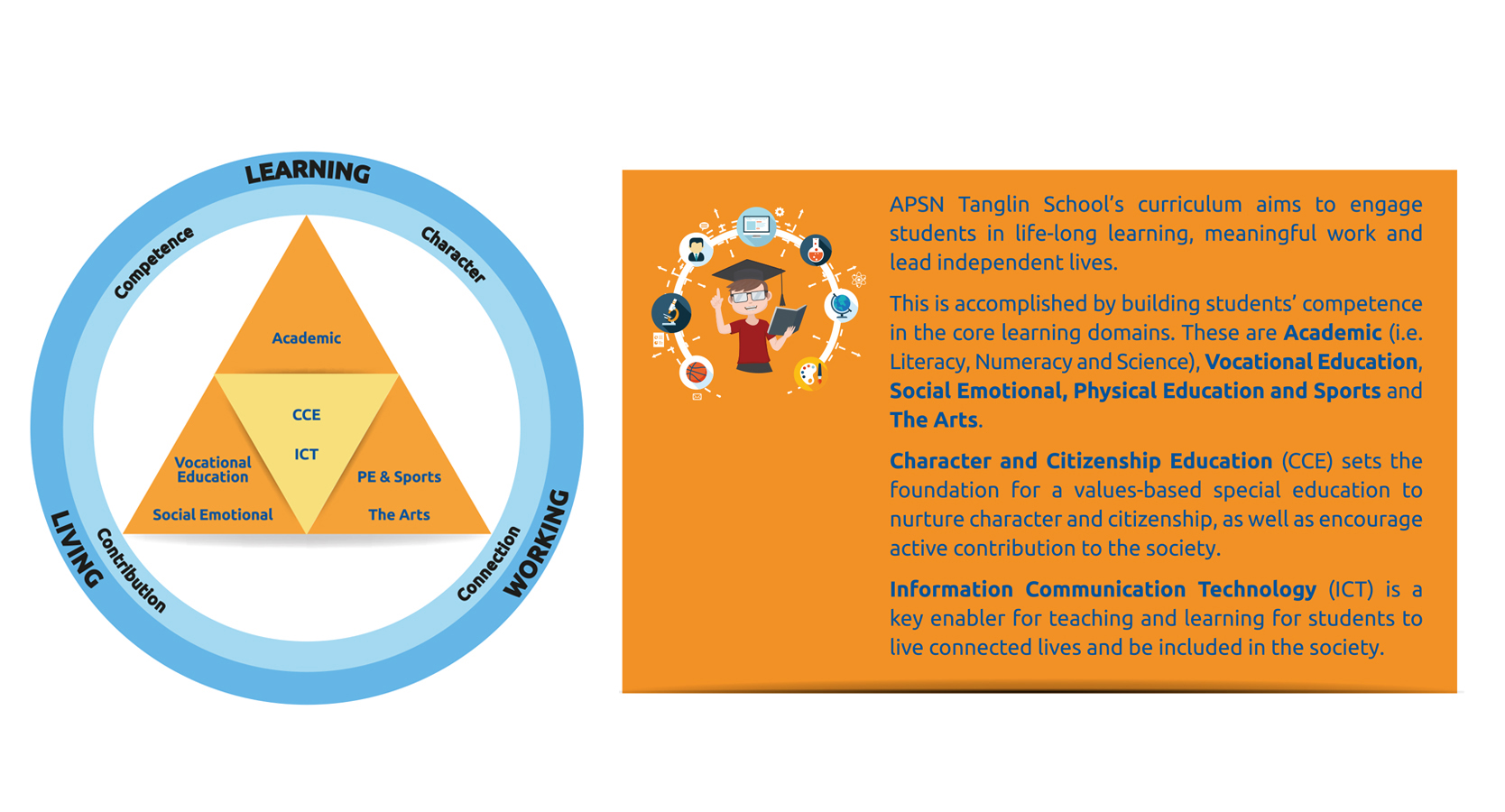 Key Learning Areas
School-Home-Community Partnership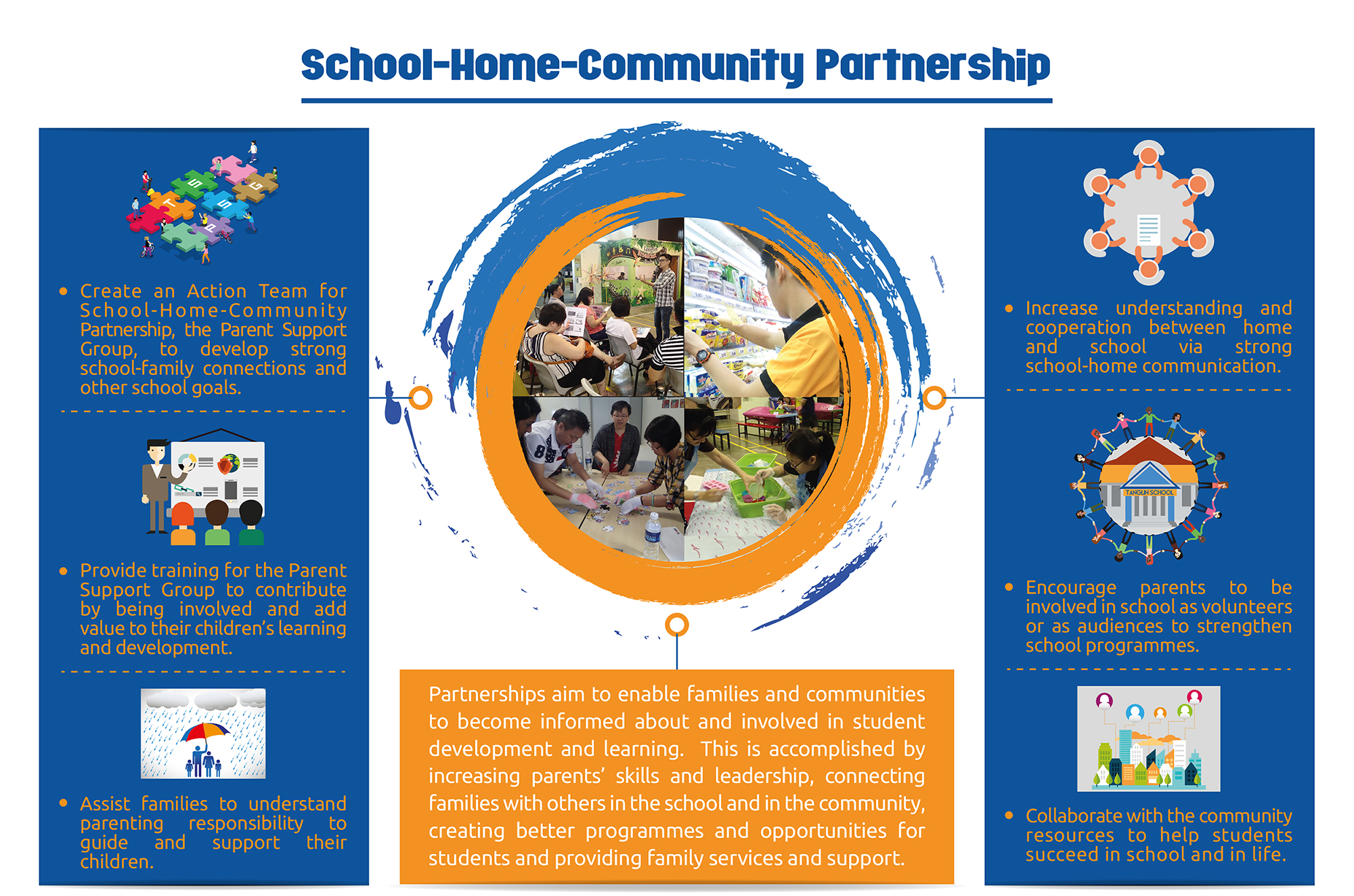 Co-Curricular Activities (CCAs)
Allied Professional Services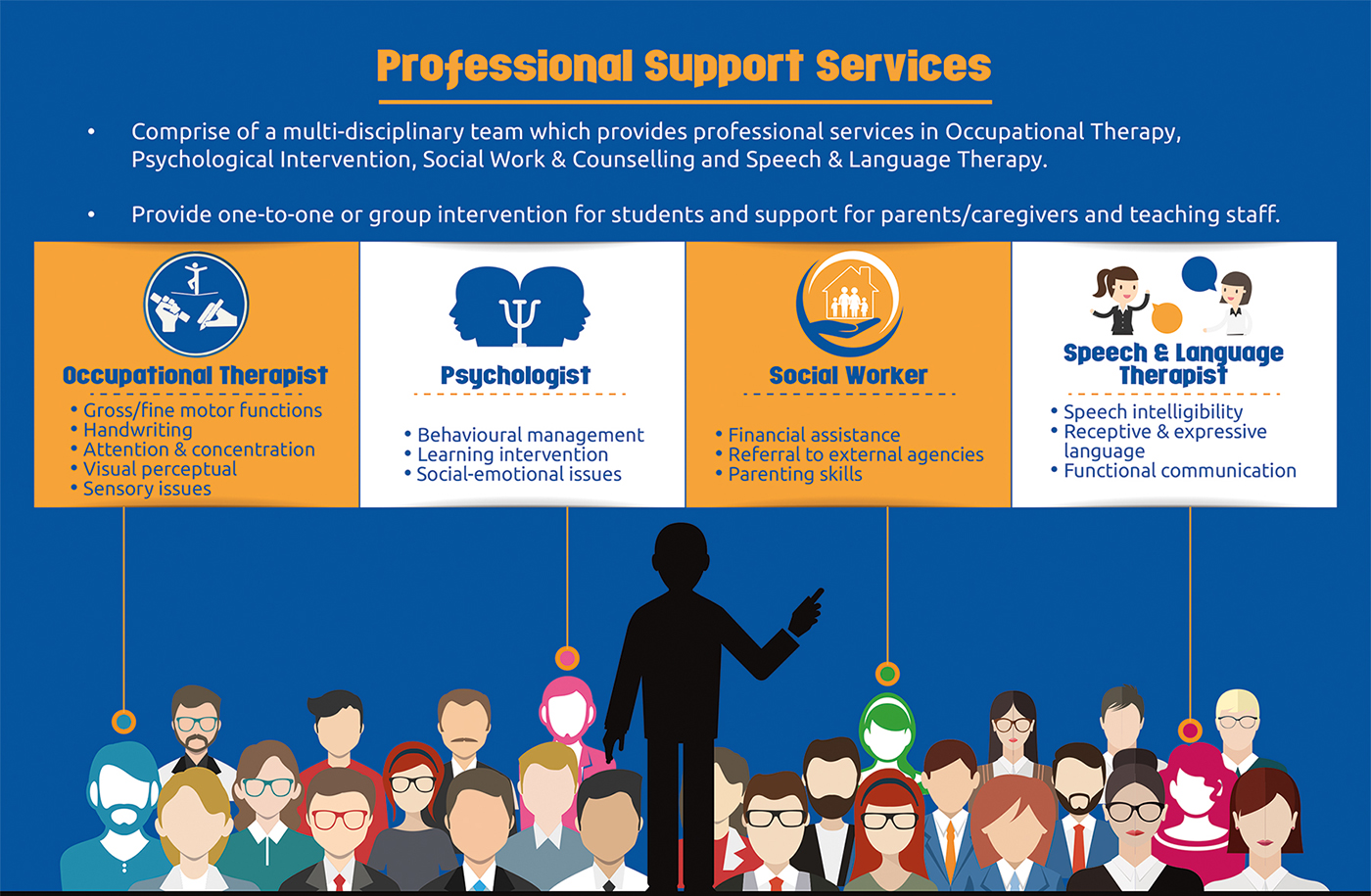 APSN Tanglin School Open House 2023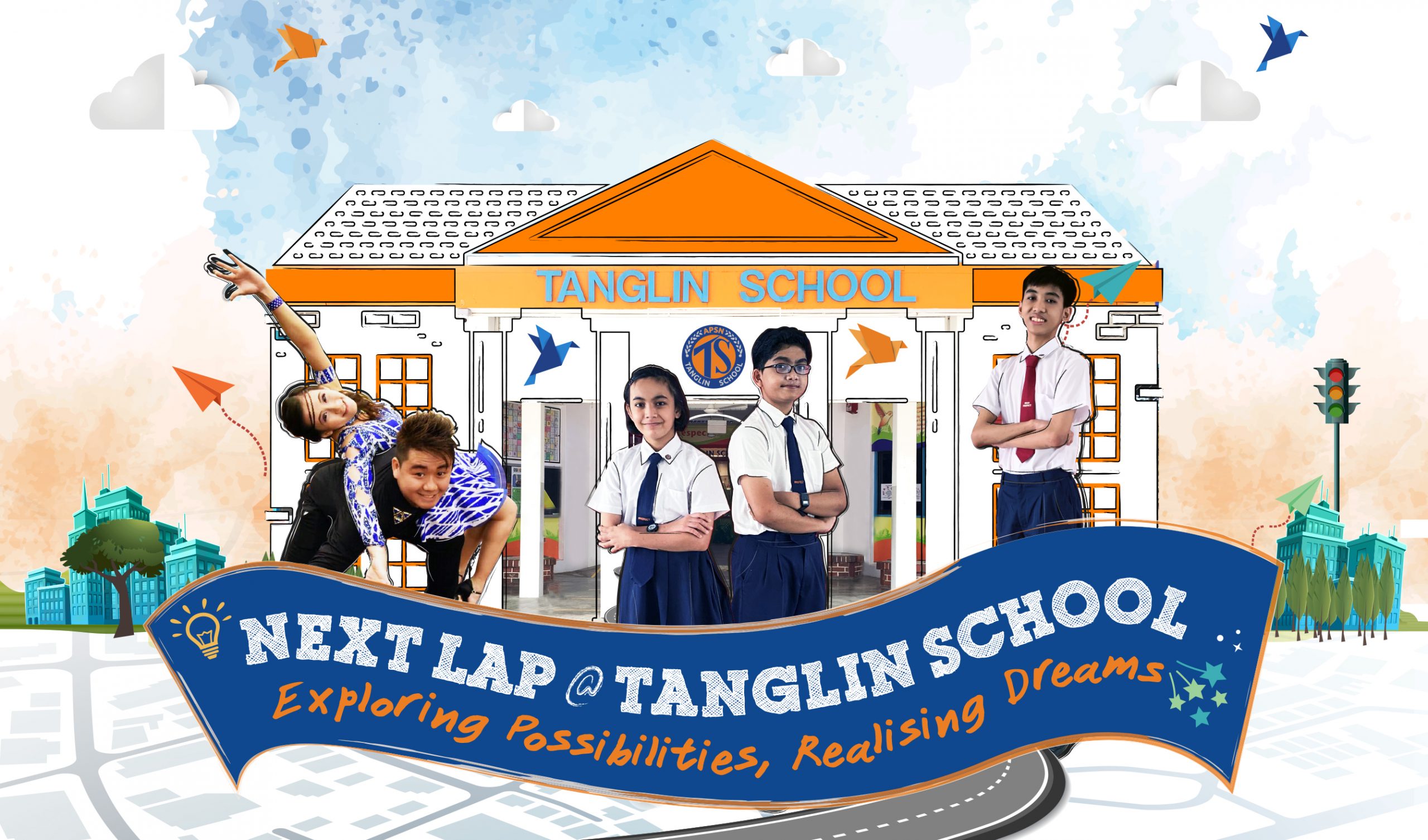 About Us @ APSN Tanglin School
Date: 23 September 2023, Saturday
Time: 8.30am to 11.30am
Register via email at ts@apsn.org.sg by Friday, 25 August 2023.
Attention: Ms Chooi Yeng
Welcome Madam President visit to our Tanglin School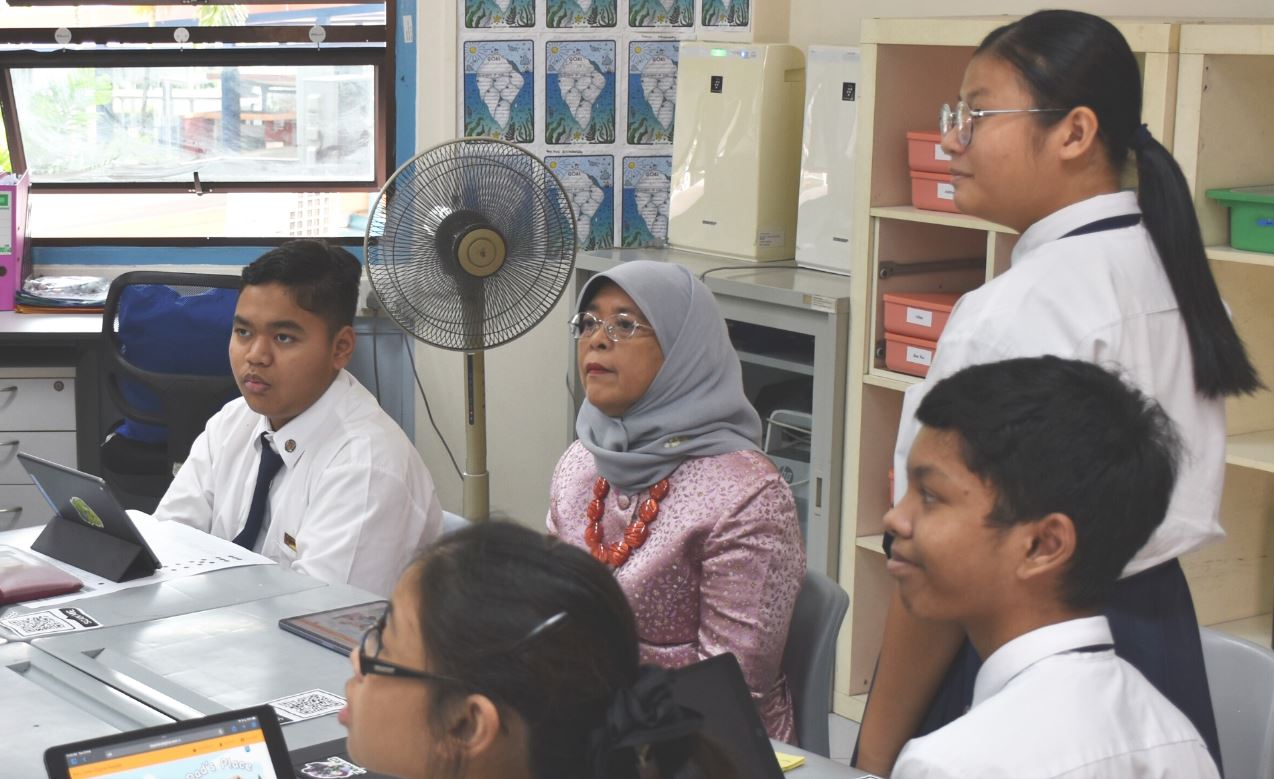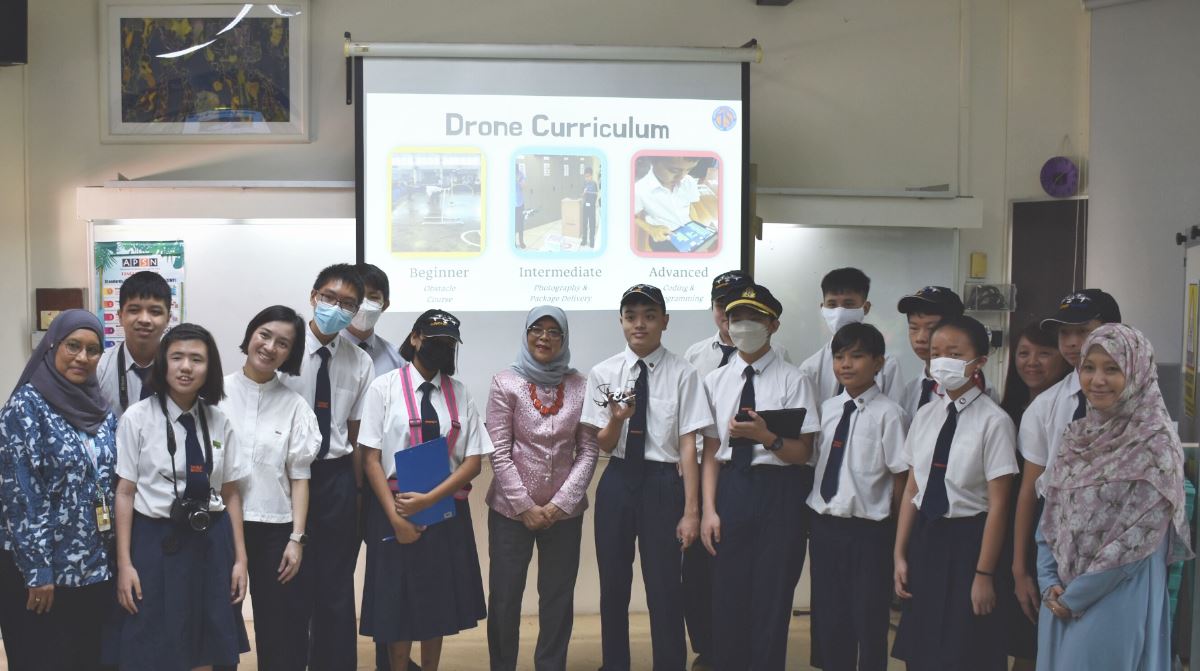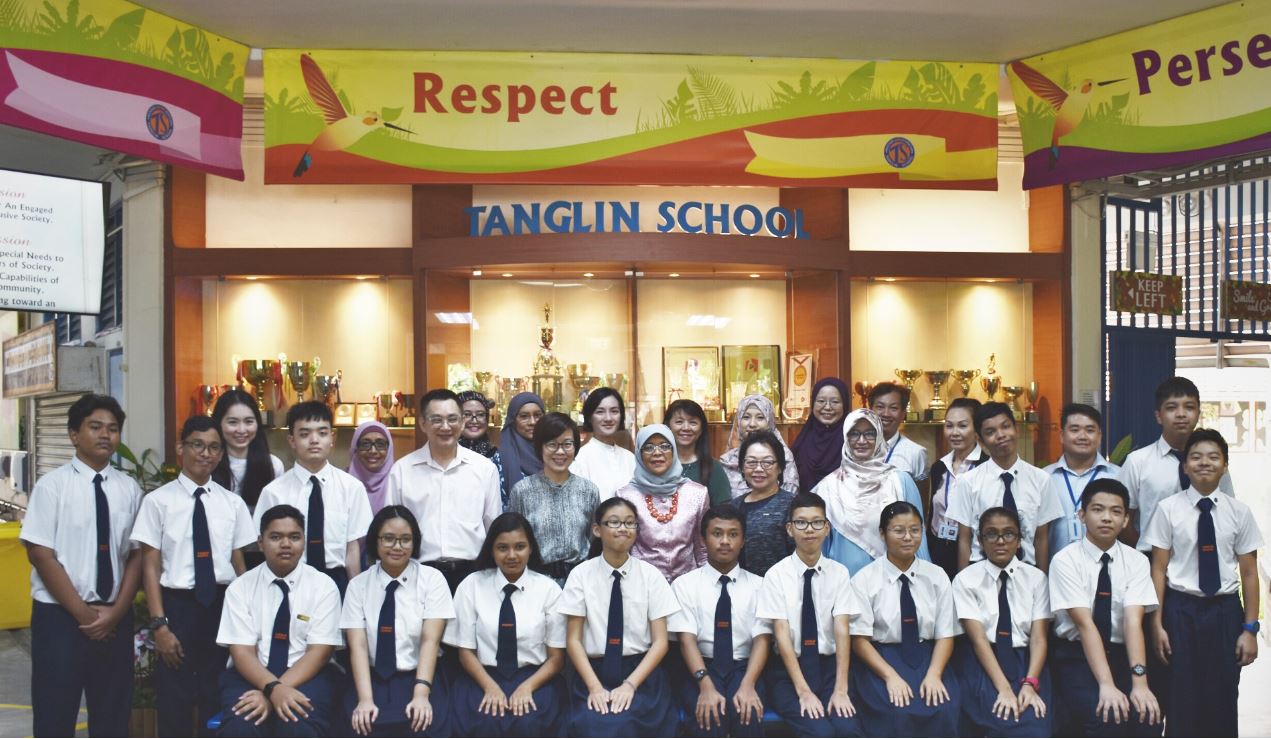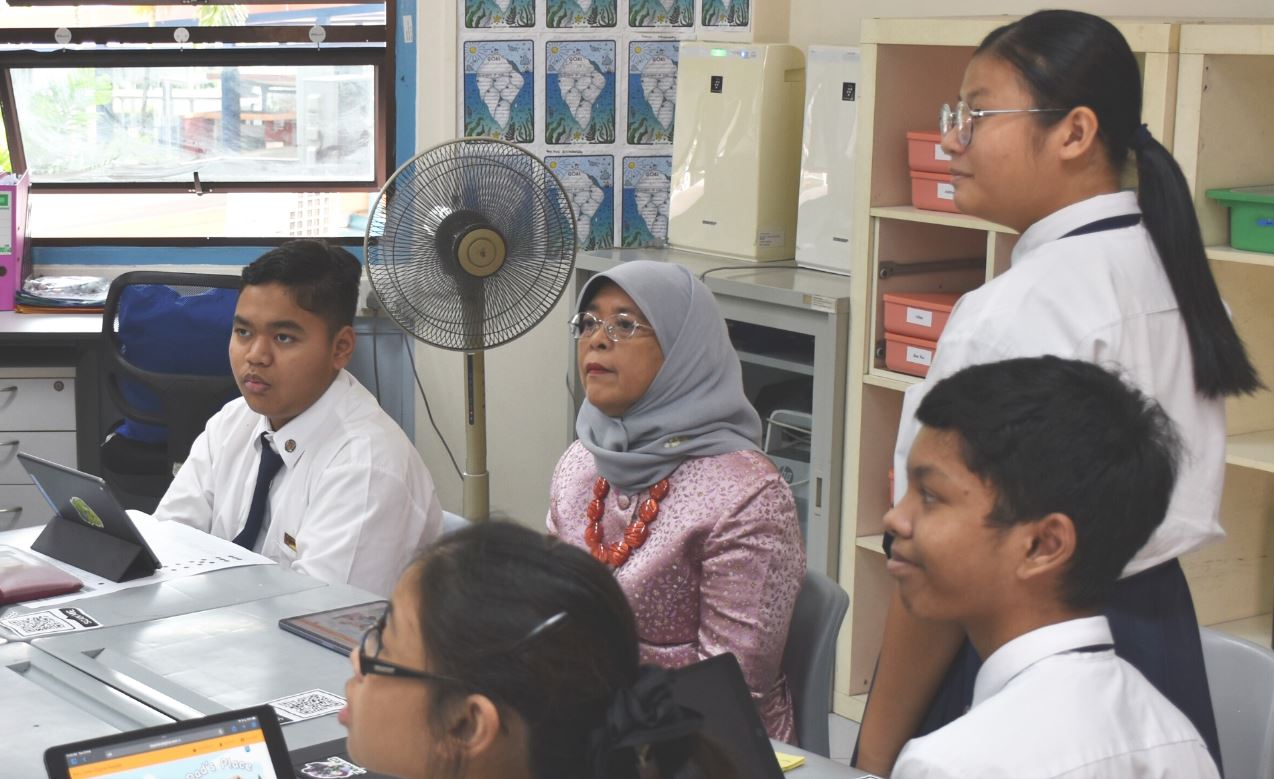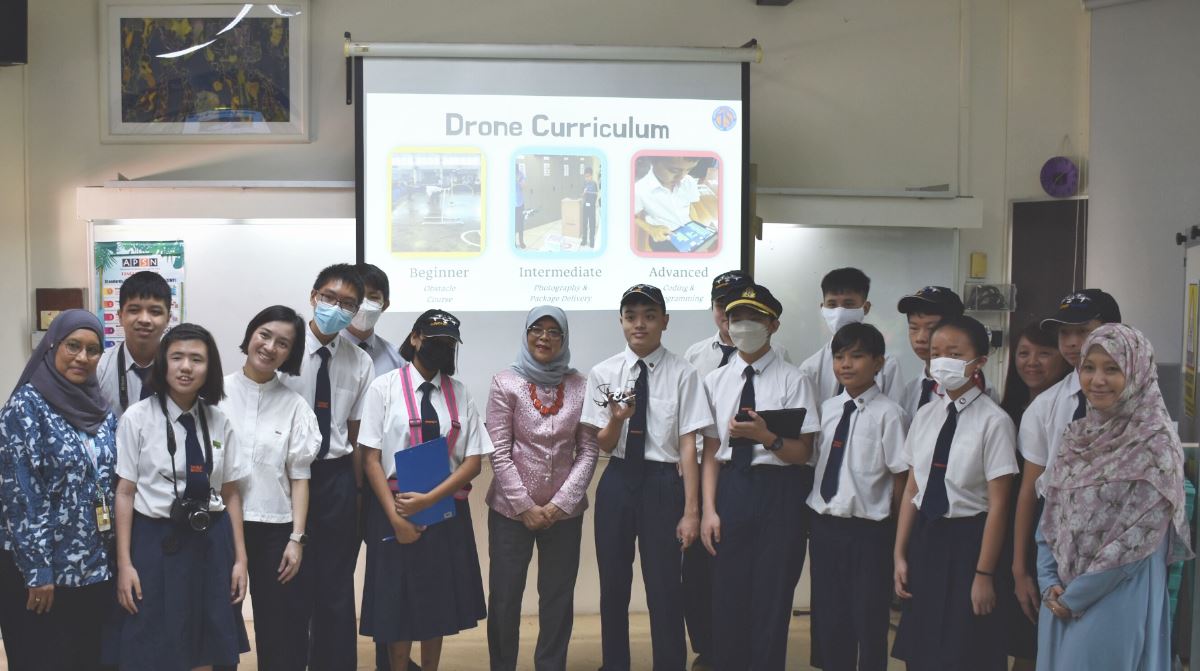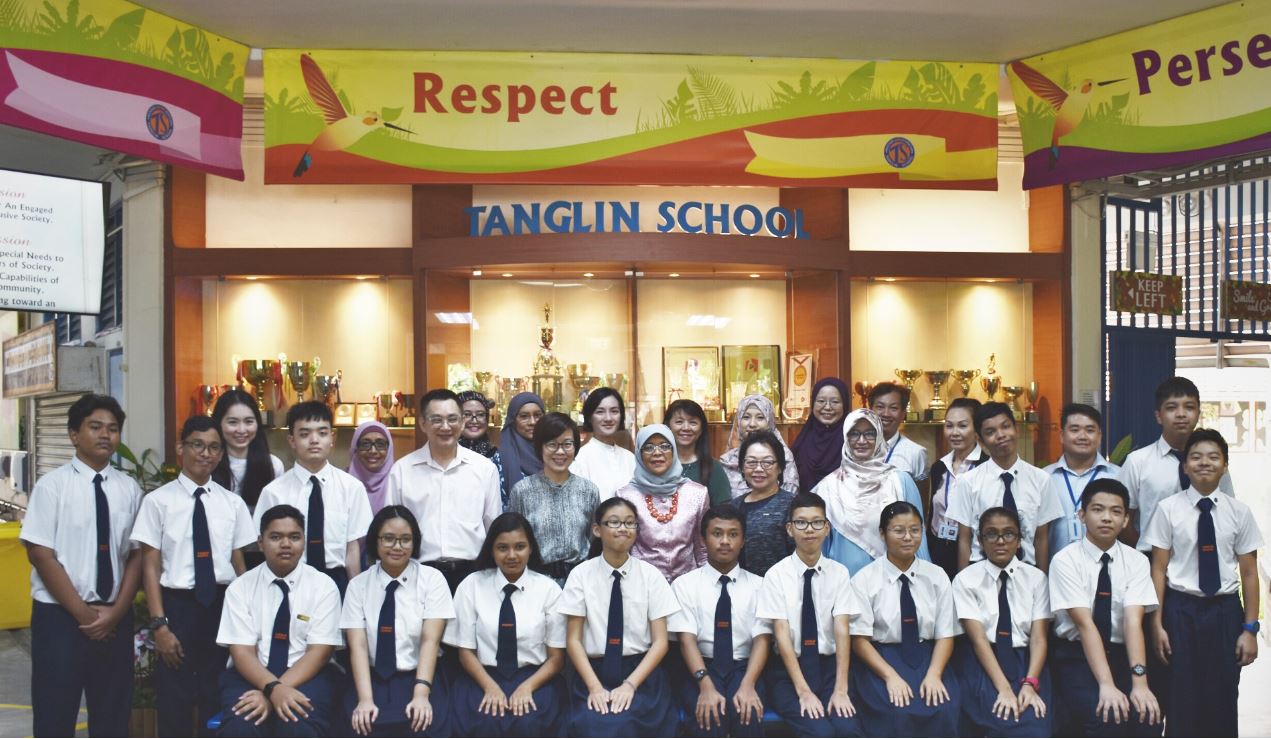 We were elated to be given the opportunity to showcase the talents of our students with mild intellectual disability to President Halimah Yacob via a tour. The tour encompassed four main stations namely Visual Arts: Water Colour, Taking Learning to the Sky, Literacy Alive, and Floristry ''Garden in a Bottle: Terrarium''. At the Visual Arts station, students showcased their painting skills, with Madam President also joining in the activity to complete an art piece together with the students. In Taking Learning to the Sky, students from the Multimedia Club showcased their coding, piloting and drone photography skills by flying a drone through an obstacle course. As part of Literacy Alive, a group of students acted out a short scene from a book that they had written to try and promote it to their classmates. Their skit was warmly received by a round of applause from the audience. Min Hoe, the lead presenter from the Multimedia Club shared that he was happy to be given the chance to lead the presentation on drones and interact with Madam President. The tour ended with a practical session on creating a terrarium with our students. Madam President also kindly signed on one of our completed terrariums, which will be displayed in our school.
Chingay Parade 2023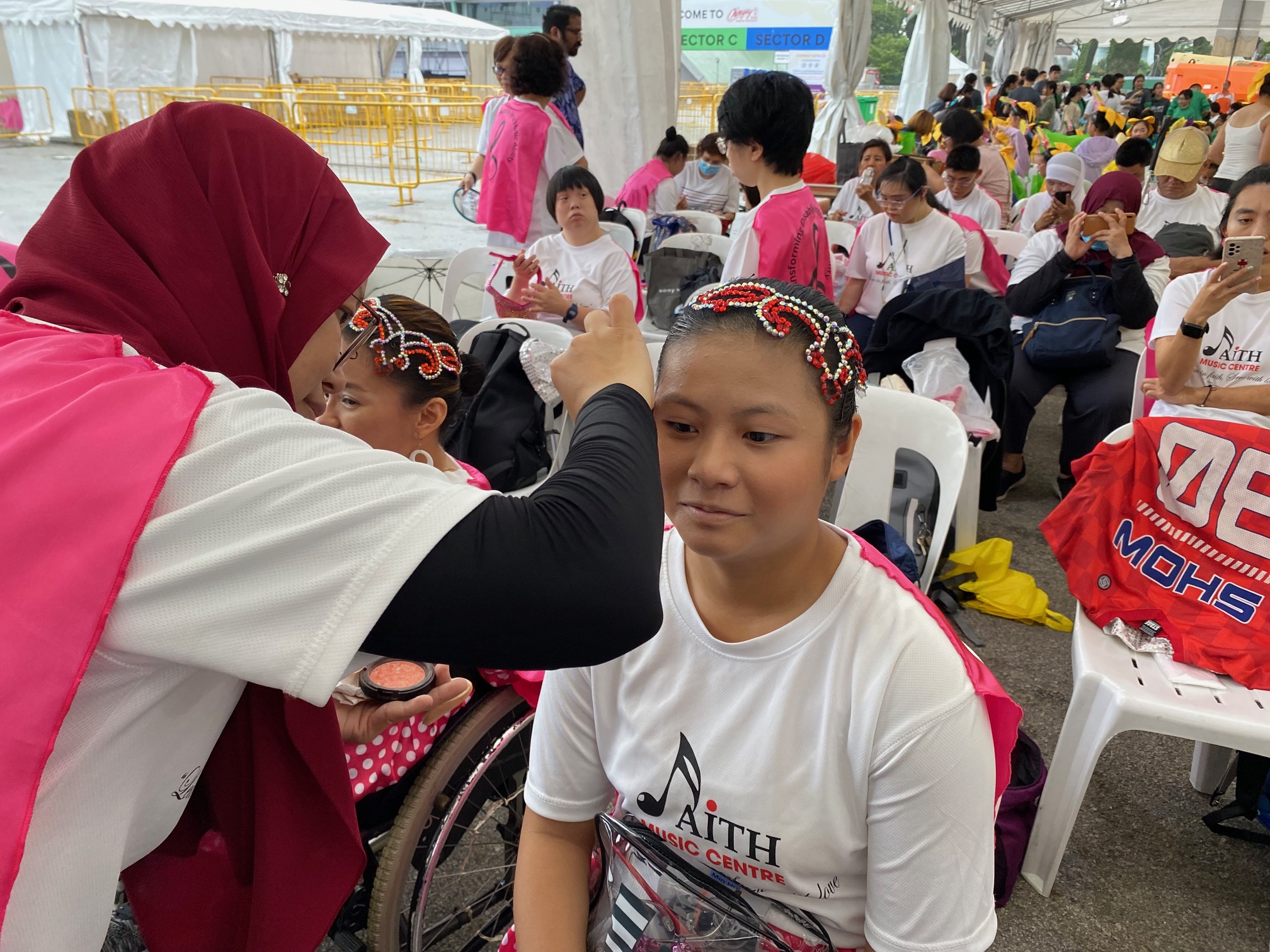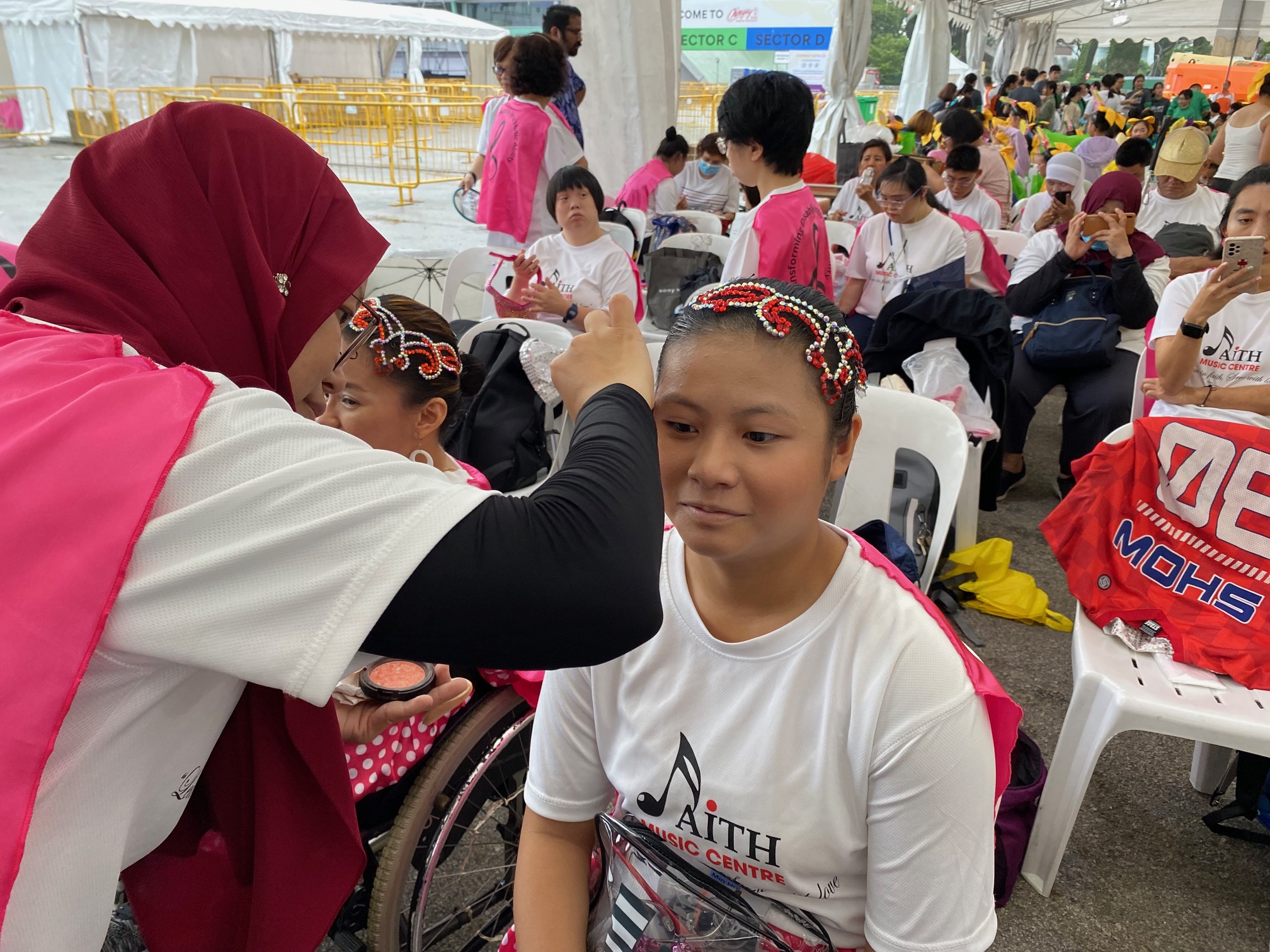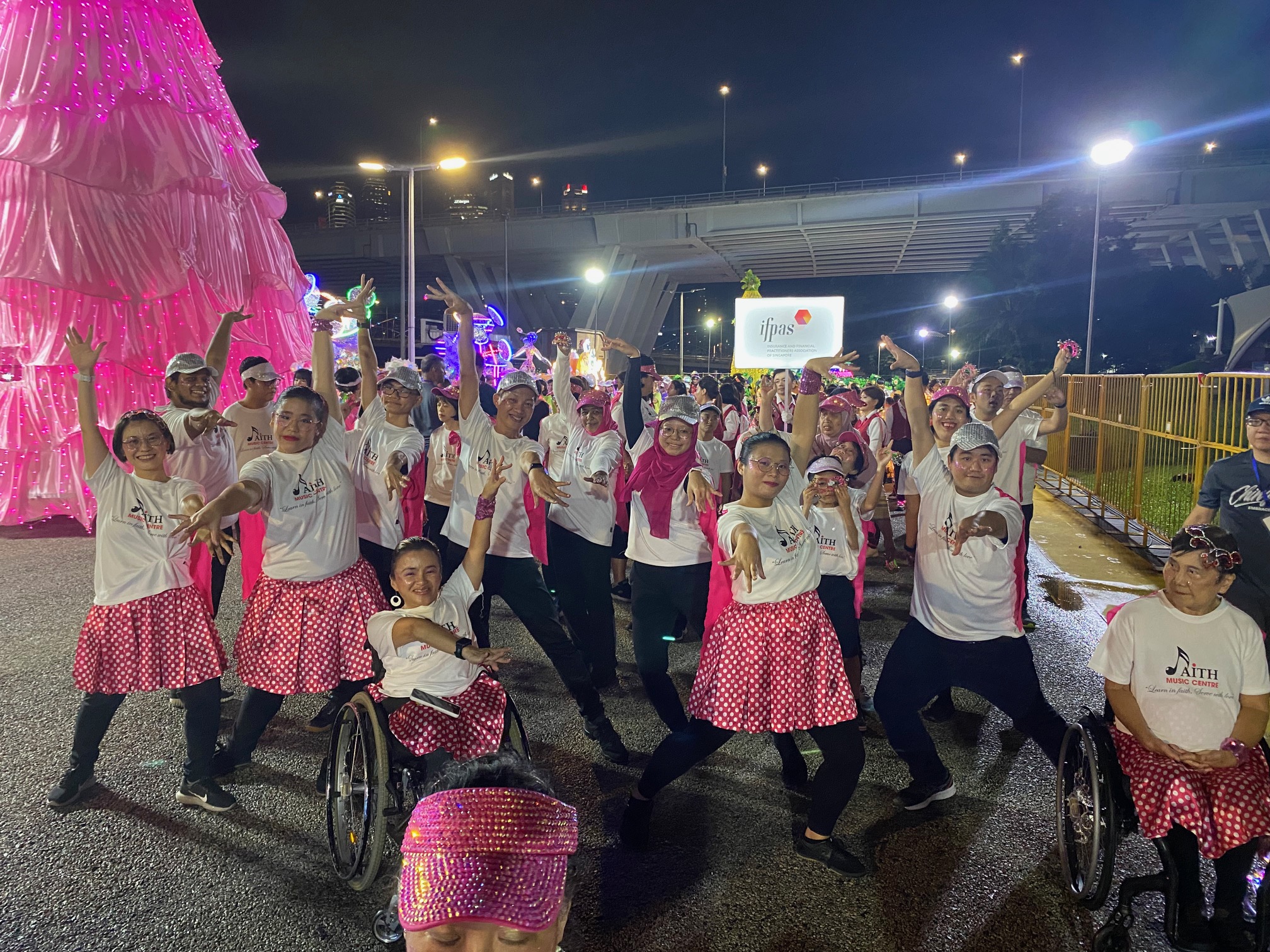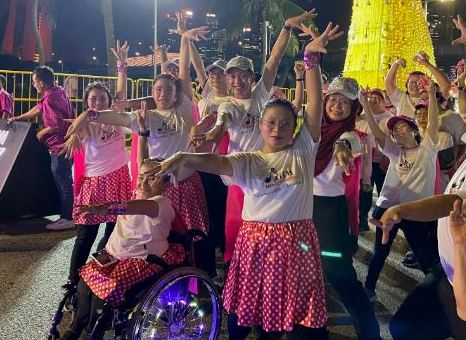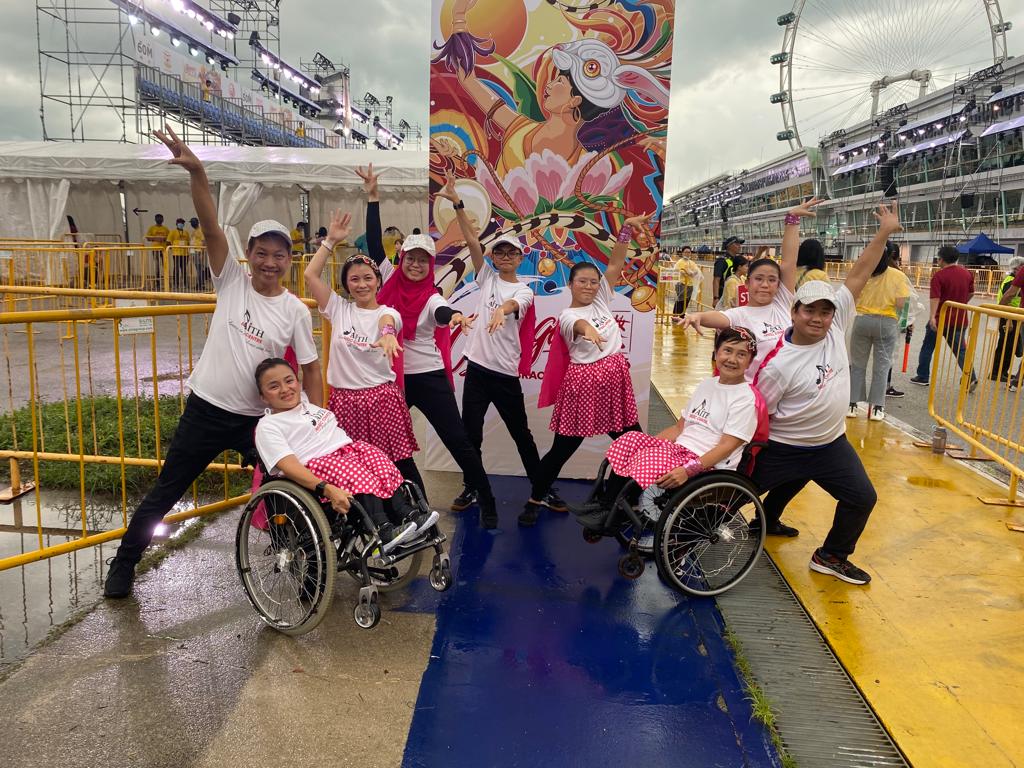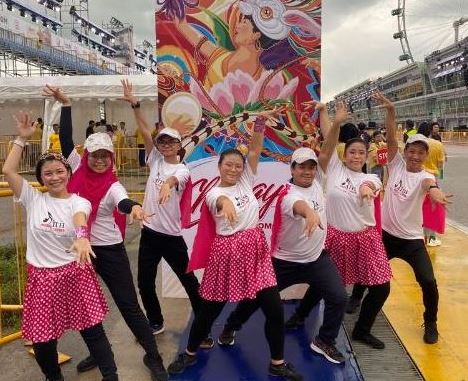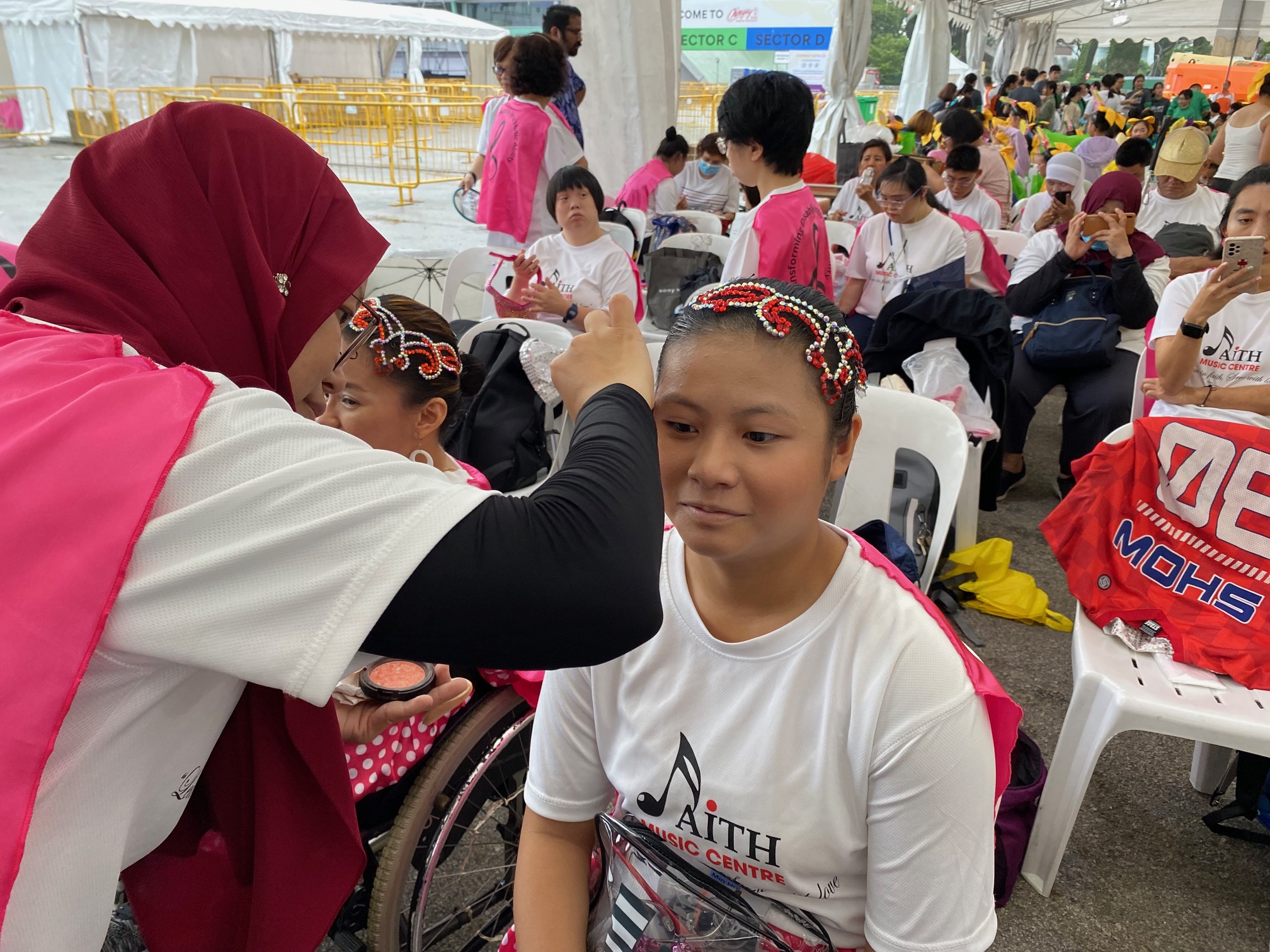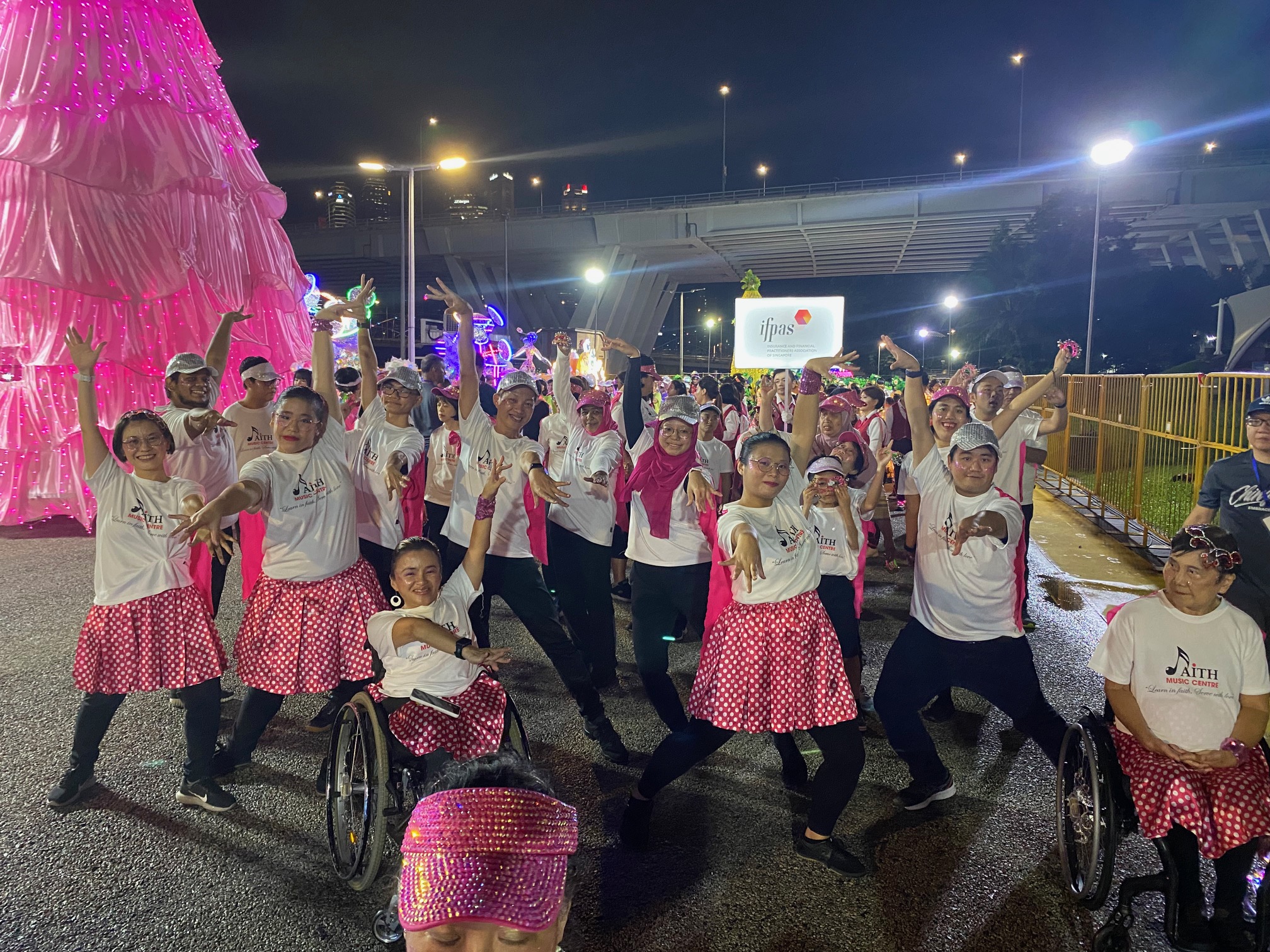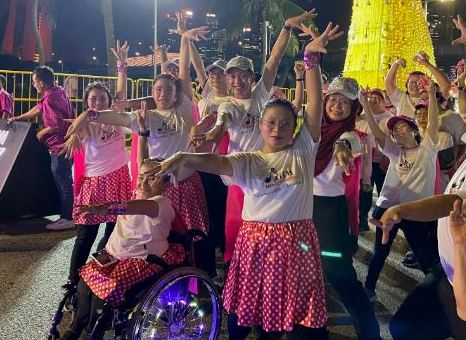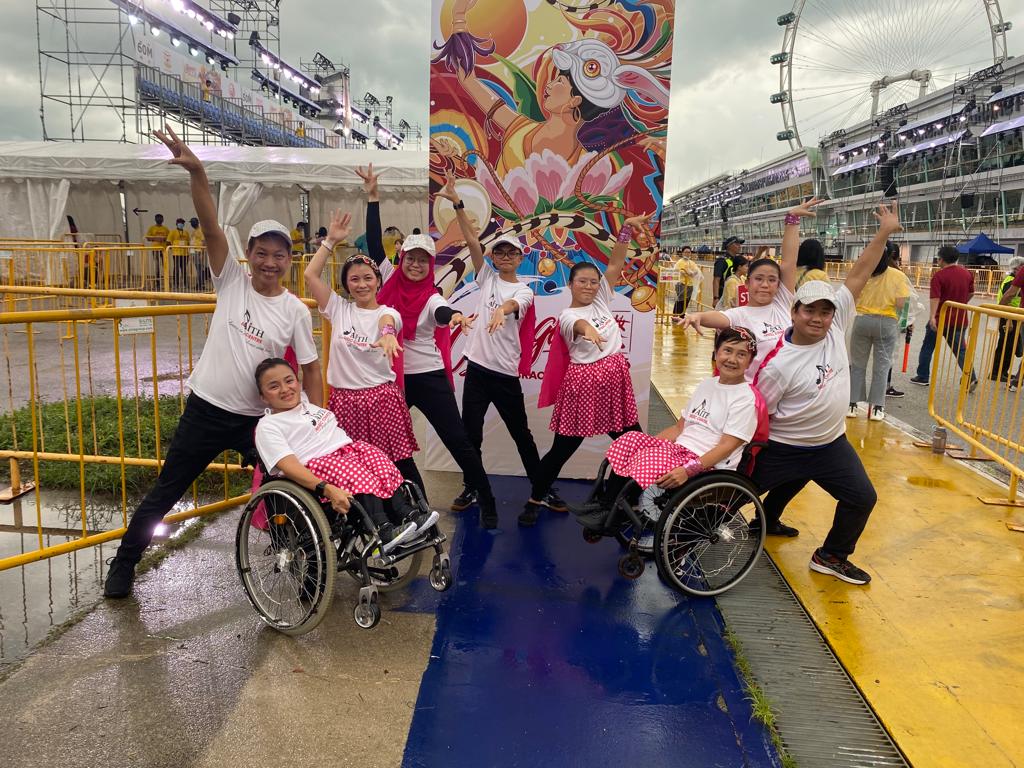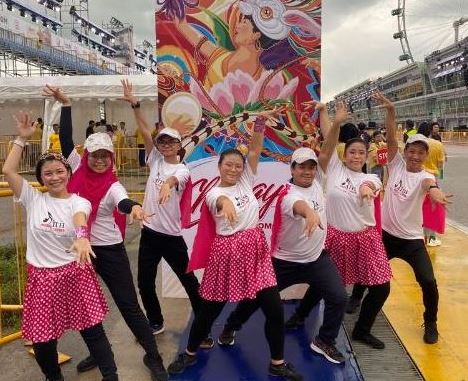 Sharing the joy of the Lunar New Year, students and staff from APSN Tanglin School took part in the Chingay Parade 2023, themed Embrace Tomorrow, on 3 and 4 February 2023. Since November 2022, coupled with many hours of practice, they worked hard to learn the Samba routine and had supported the trainees from Faith Music Centre to put up a spectacular dance performance. Together with other contingents from Chingay Act 5, Team Tanglin contributed towards one of the most significant events in Singapore's social-cultural calendar across the different ethnic communities. Although Min Hui and Ellynna were participating in Chingay 2023 for the first time, they have forged friendships with other participants which made their Chingay experiences more memorable. They learnt to overcome many challenges during all the rehearsals and they were appreciative of the little acts of kindness which they cherished. "I had a very fulfilling experience performing together with other dancers. The rain did not dampen our spirit and we were out to do our best. By the way, will I be selected to perform for Chingay 2024?" whispered Min Hui.
Tù a HOPpy New Year 2023!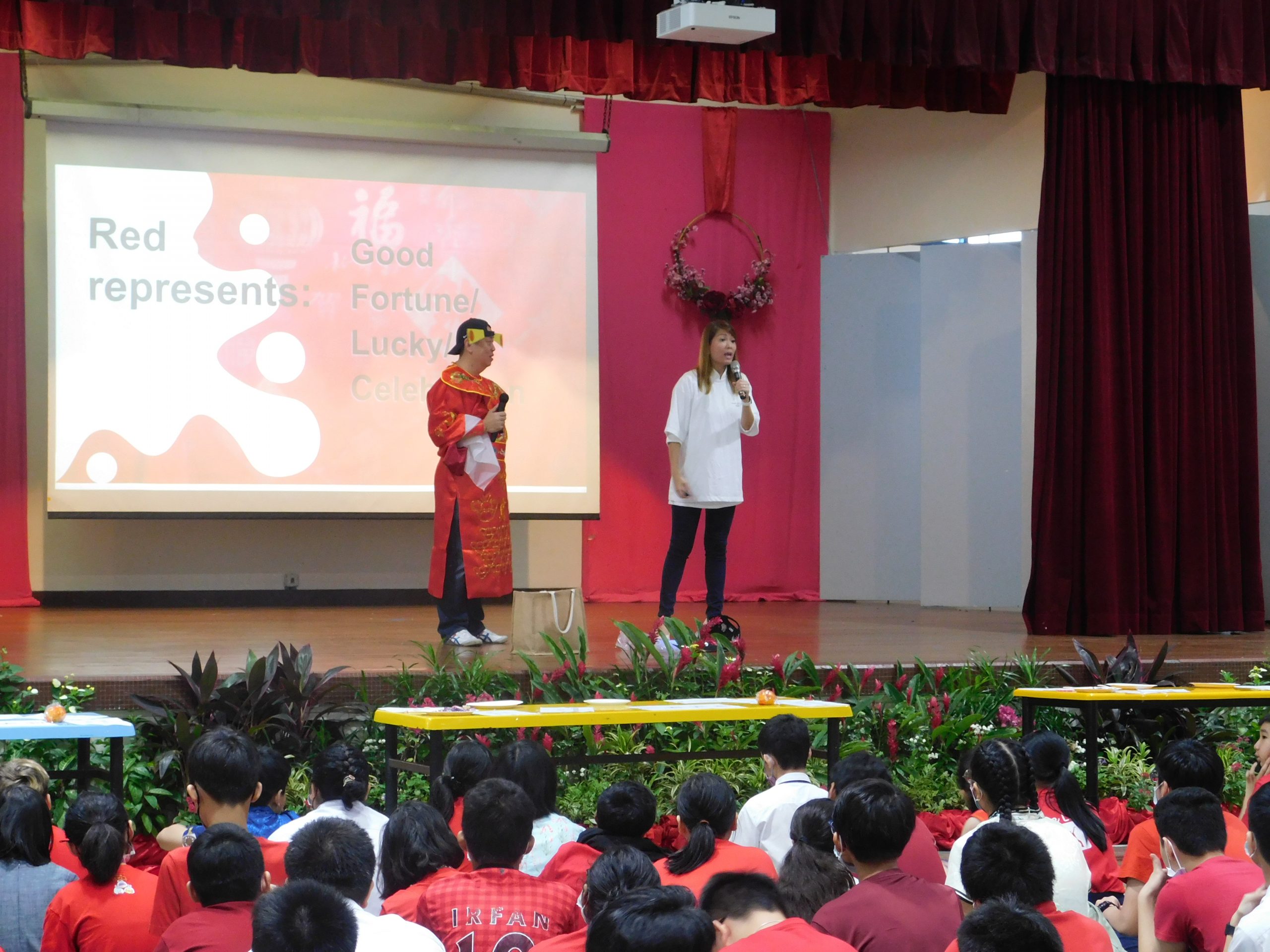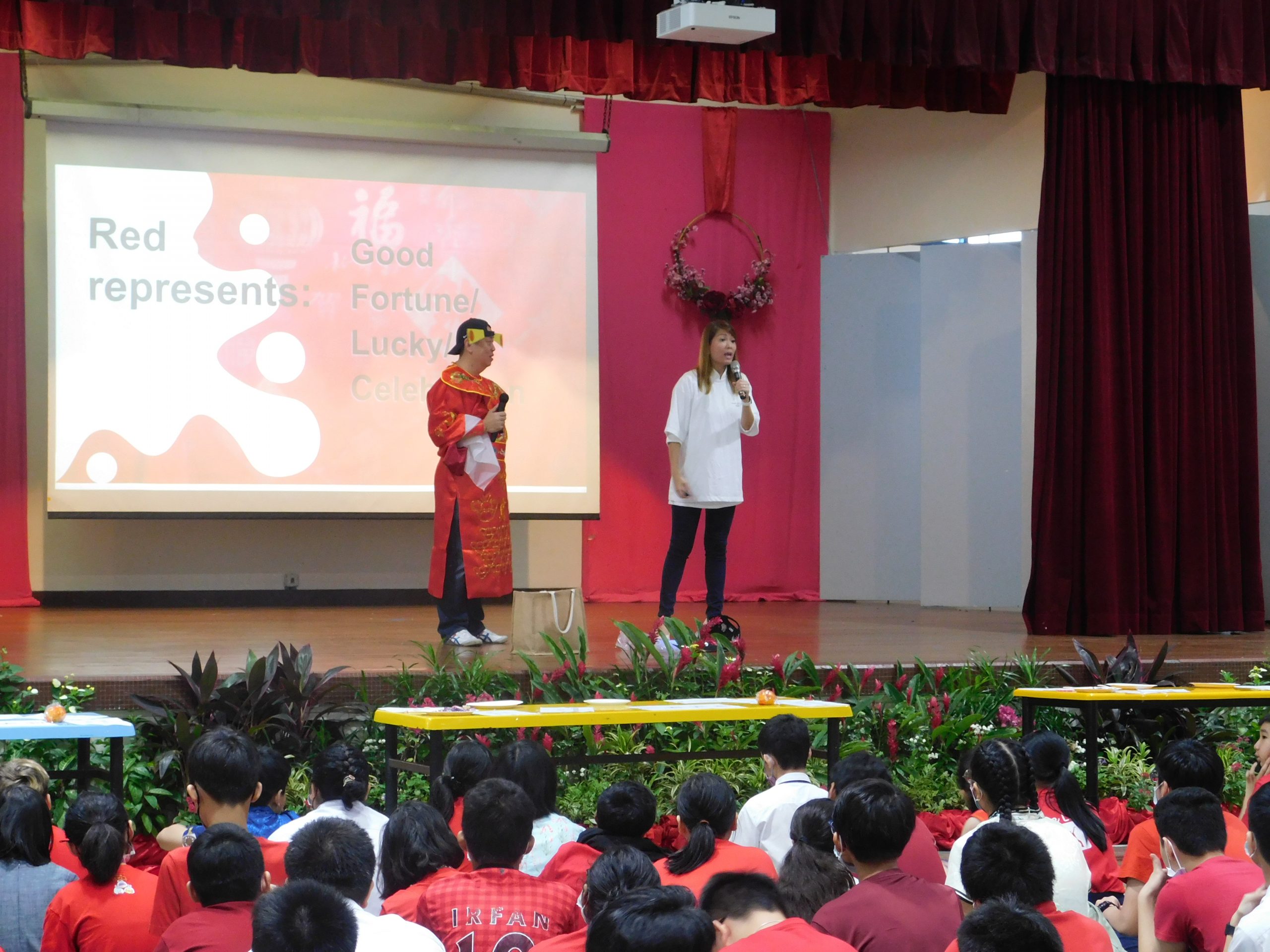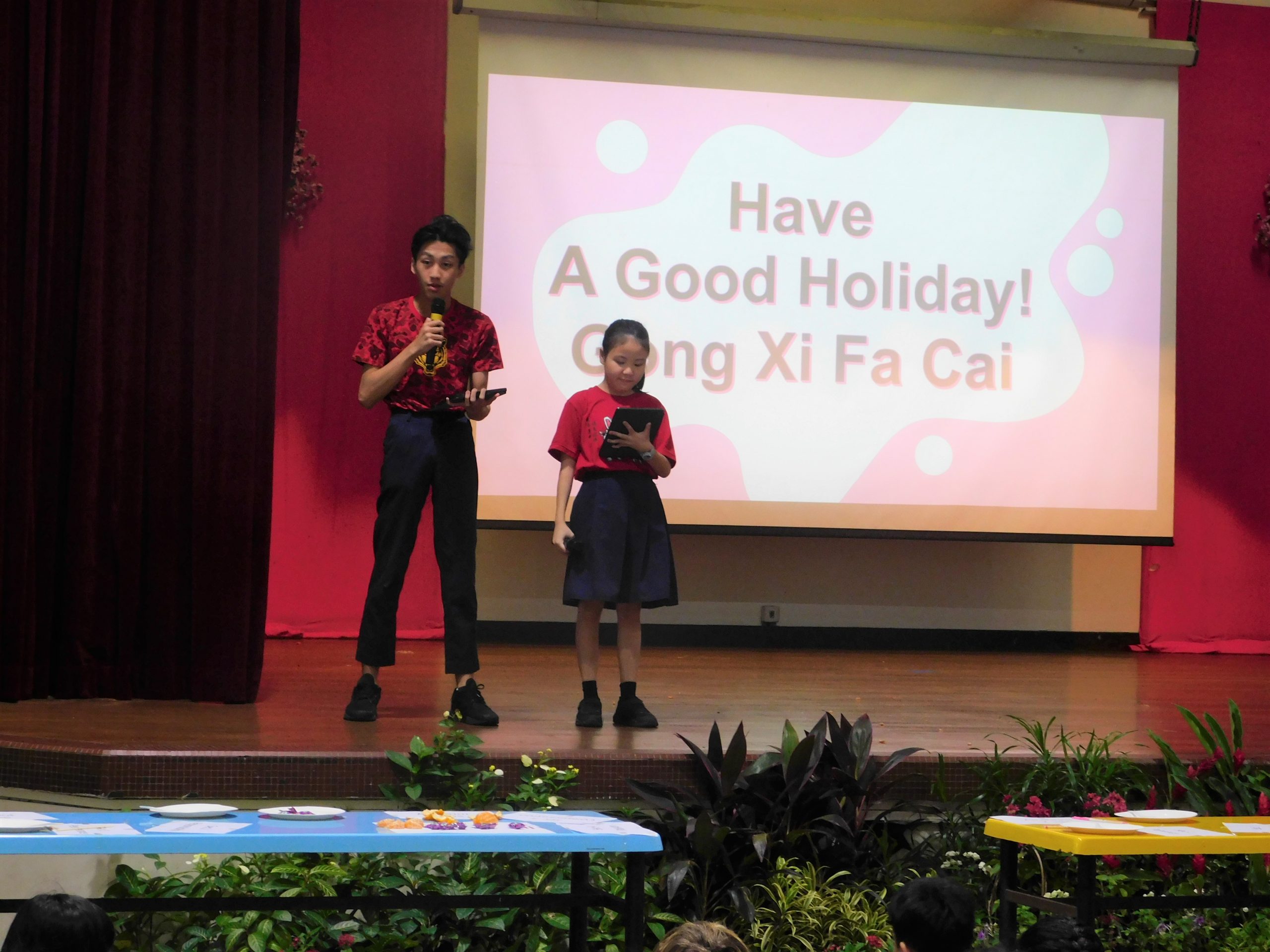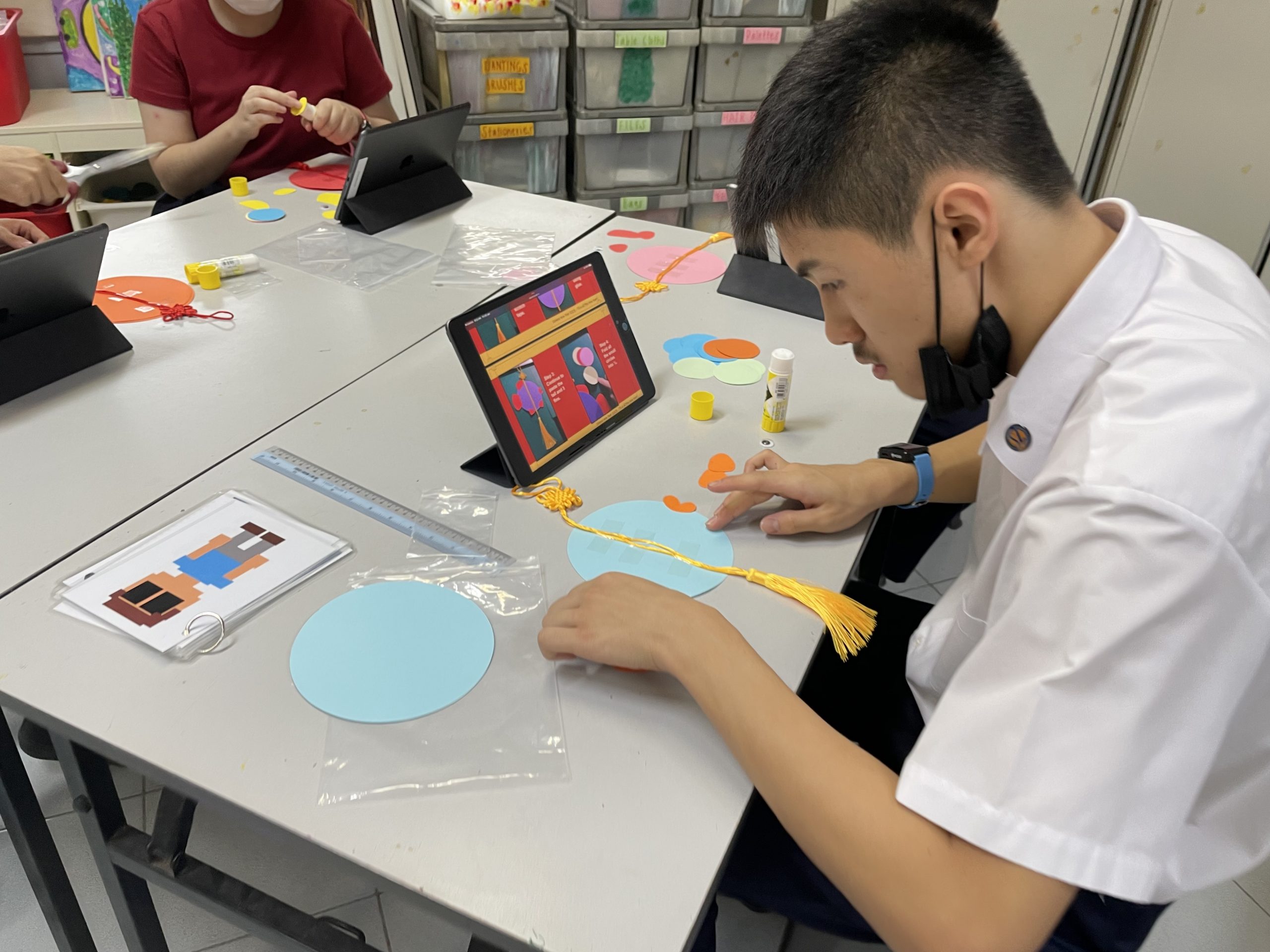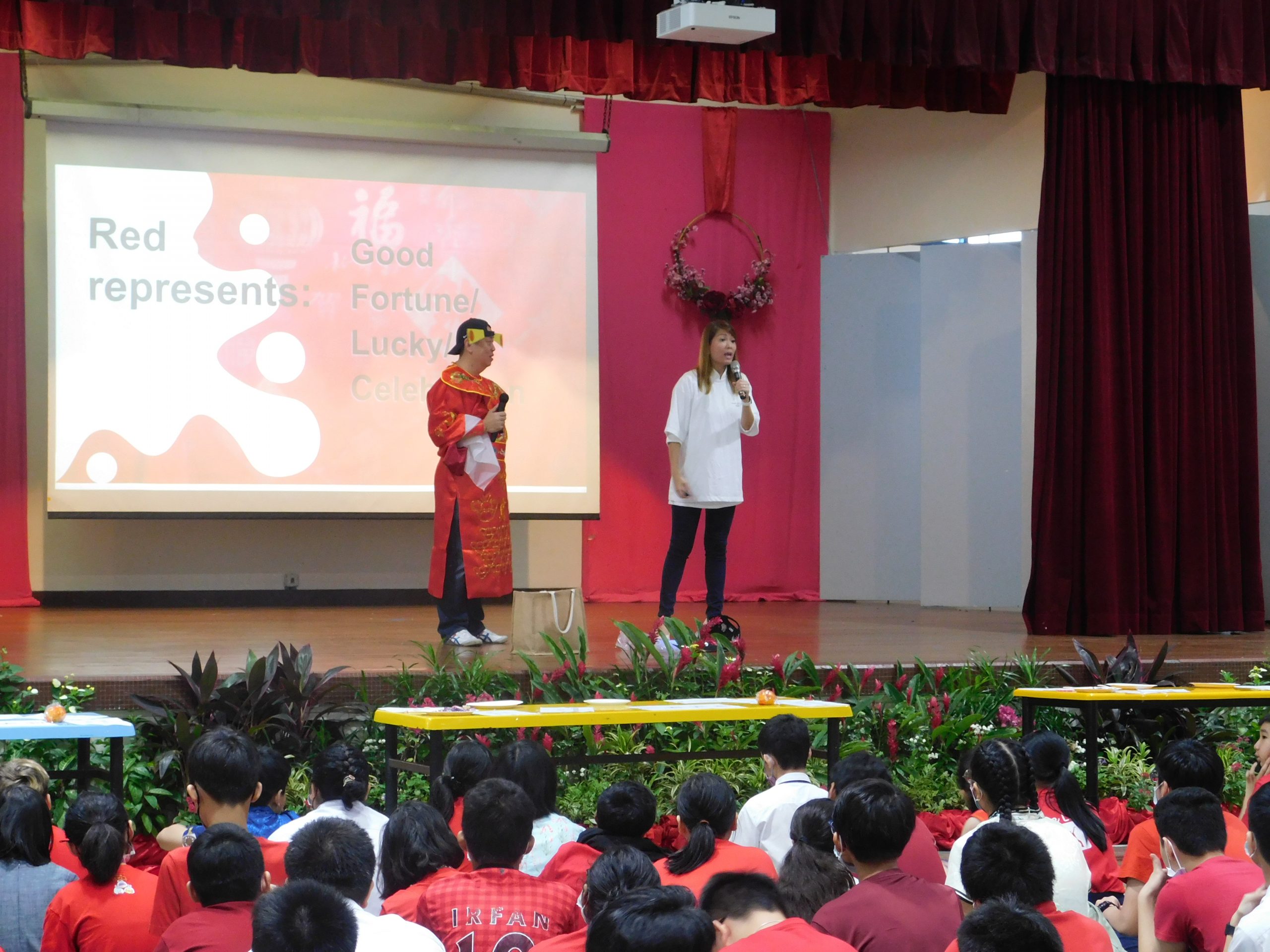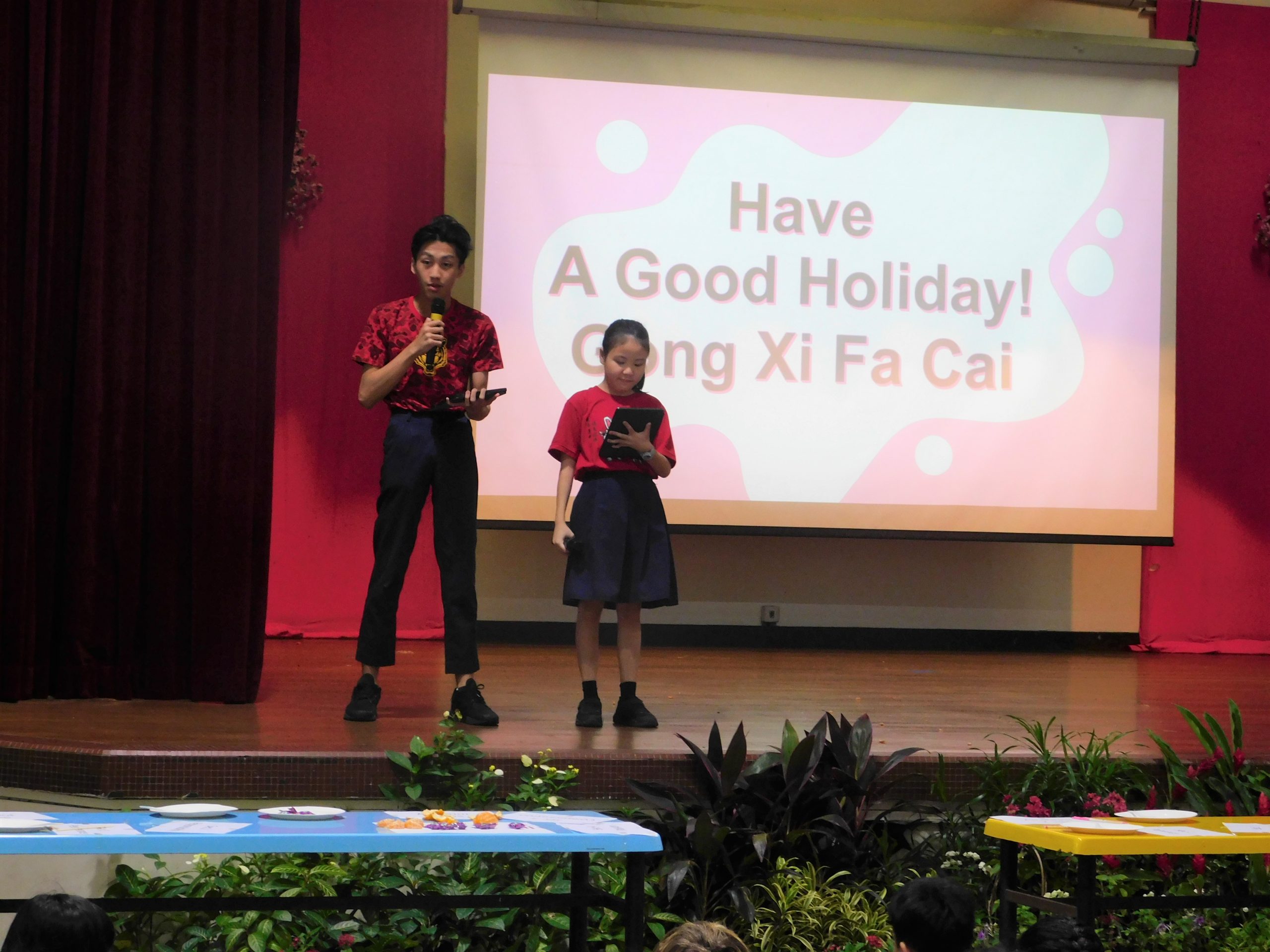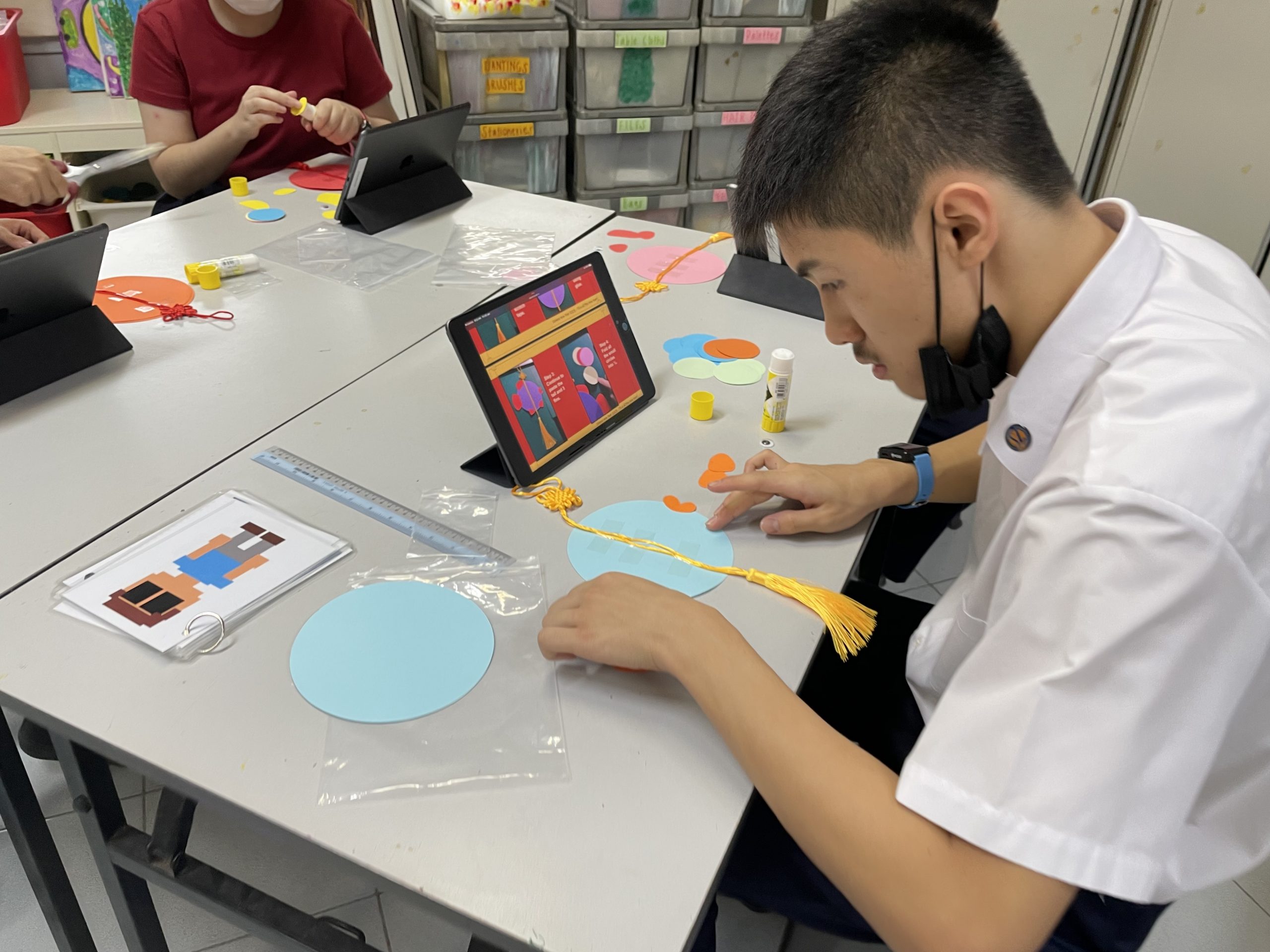 The rabbit year got off to a great start with the festivities during APSN Tanglin School's Chinese New Year celebration. It was also the first time the Parents Support Group collaborated with us to pull off our celebration, and they indeed brought the Chinese New Year spirit with an engaging skit and the God of Fortune! The atmosphere buzzed like an energizer bunny, fitting for the year of the rabbit. Let's look forward tù a HOPpy New Year!

ICT Digital Digest Edition 1

Click here to view ICT Digital Digest Edition 1 (Tips for Building Healthy Screen Time Habits)
Parent Kit on Cyber Wellness for Your Child

Click here to view Parent Kit on Cyber Wellness for Your Child
Parent Handbook on Learning with a Personal Learning Device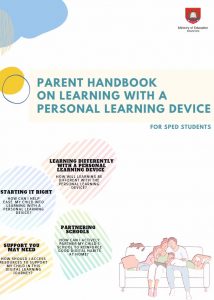 Click here to view Parent Handbook on Learning with a Personal Learning Device

APSN Tanglin School Graduation and Prize Giving Ceremony 2022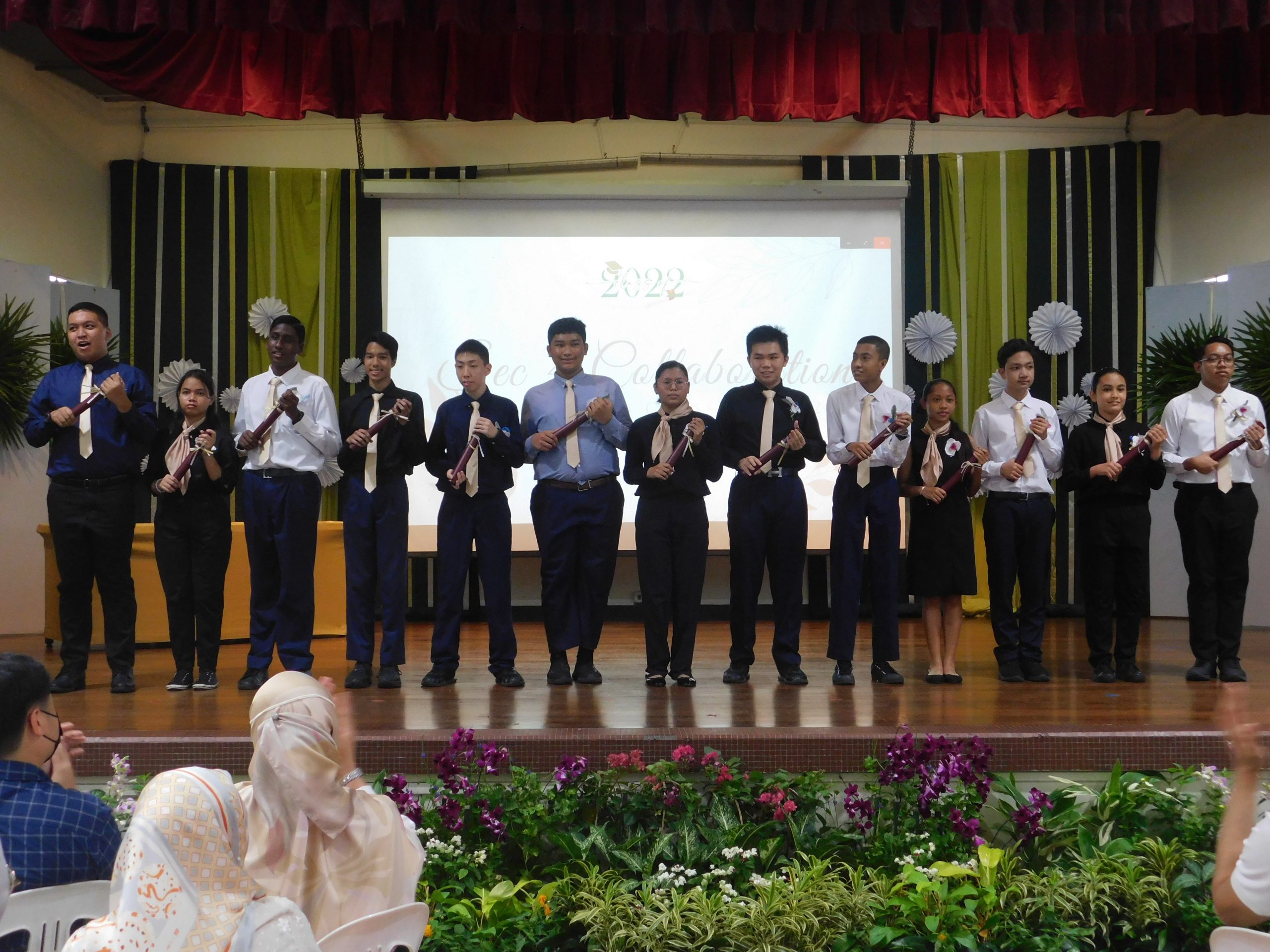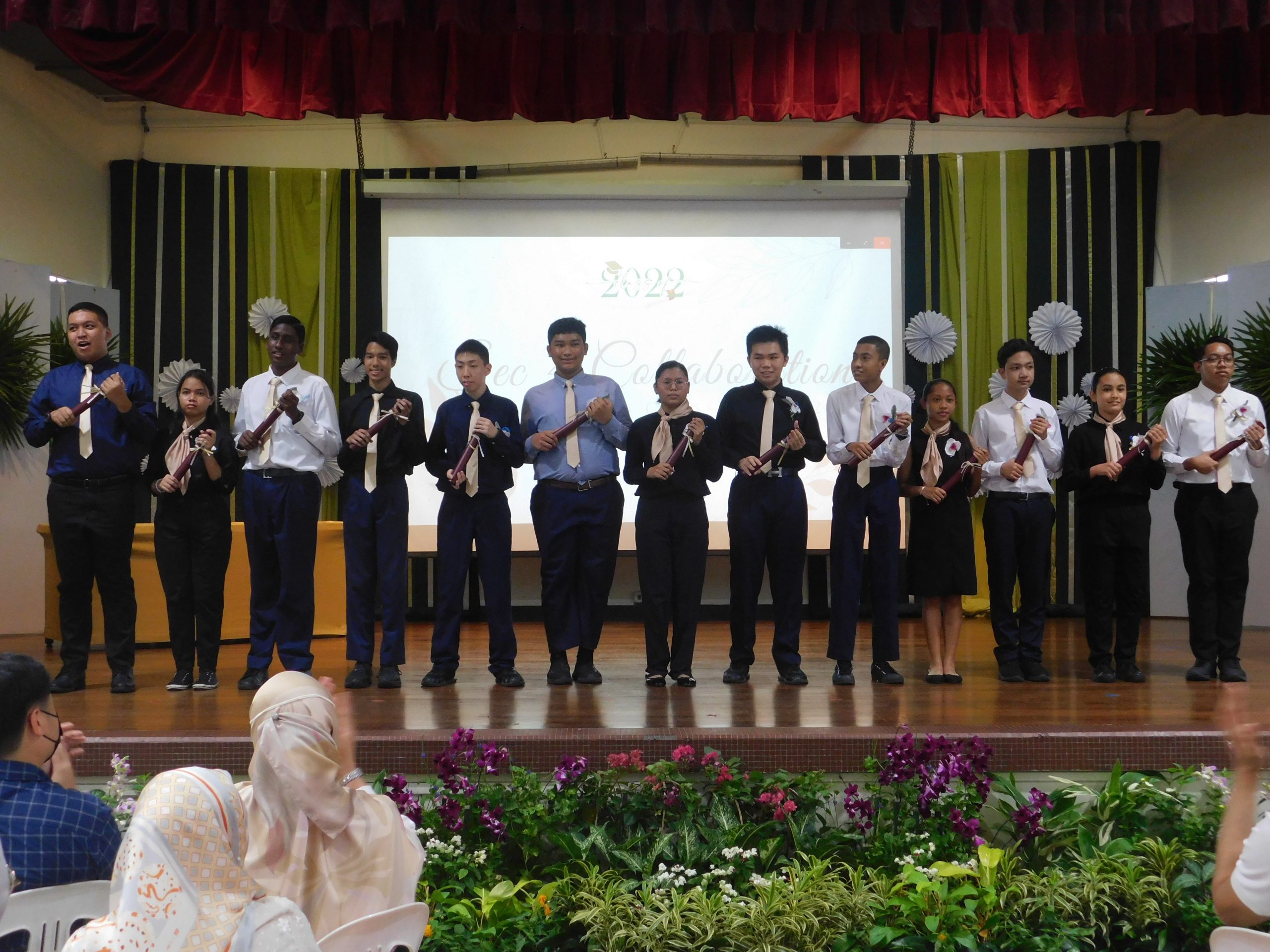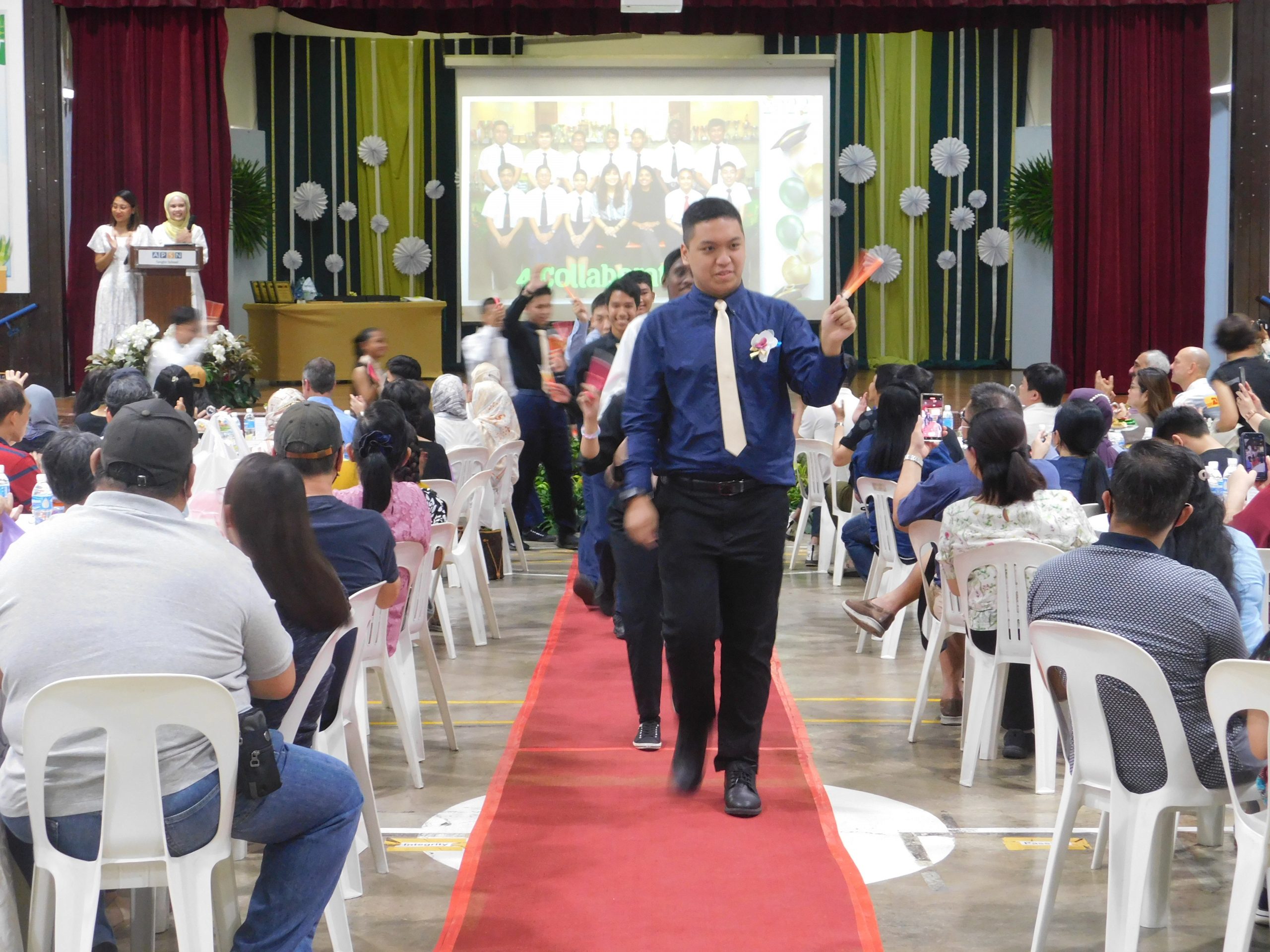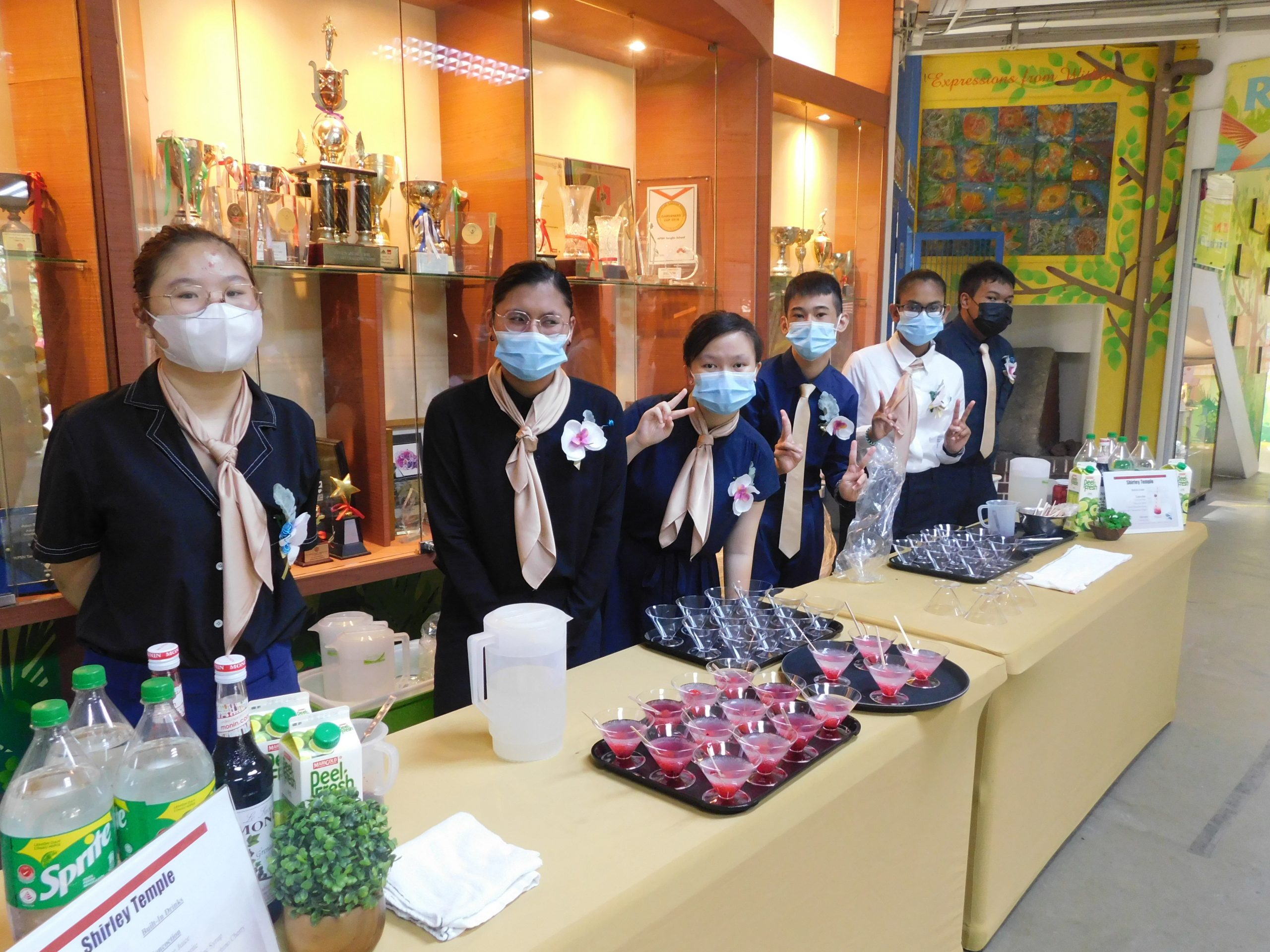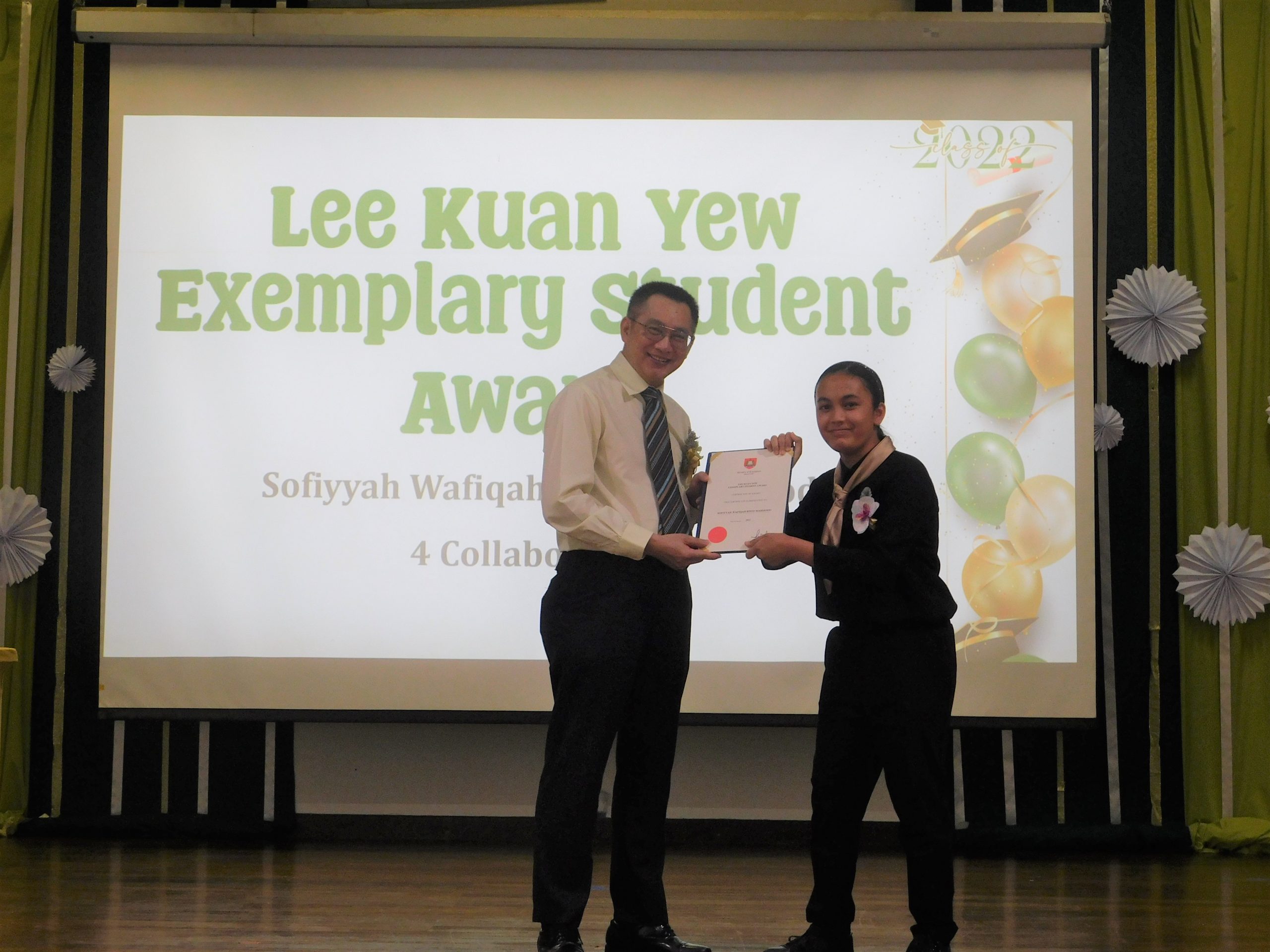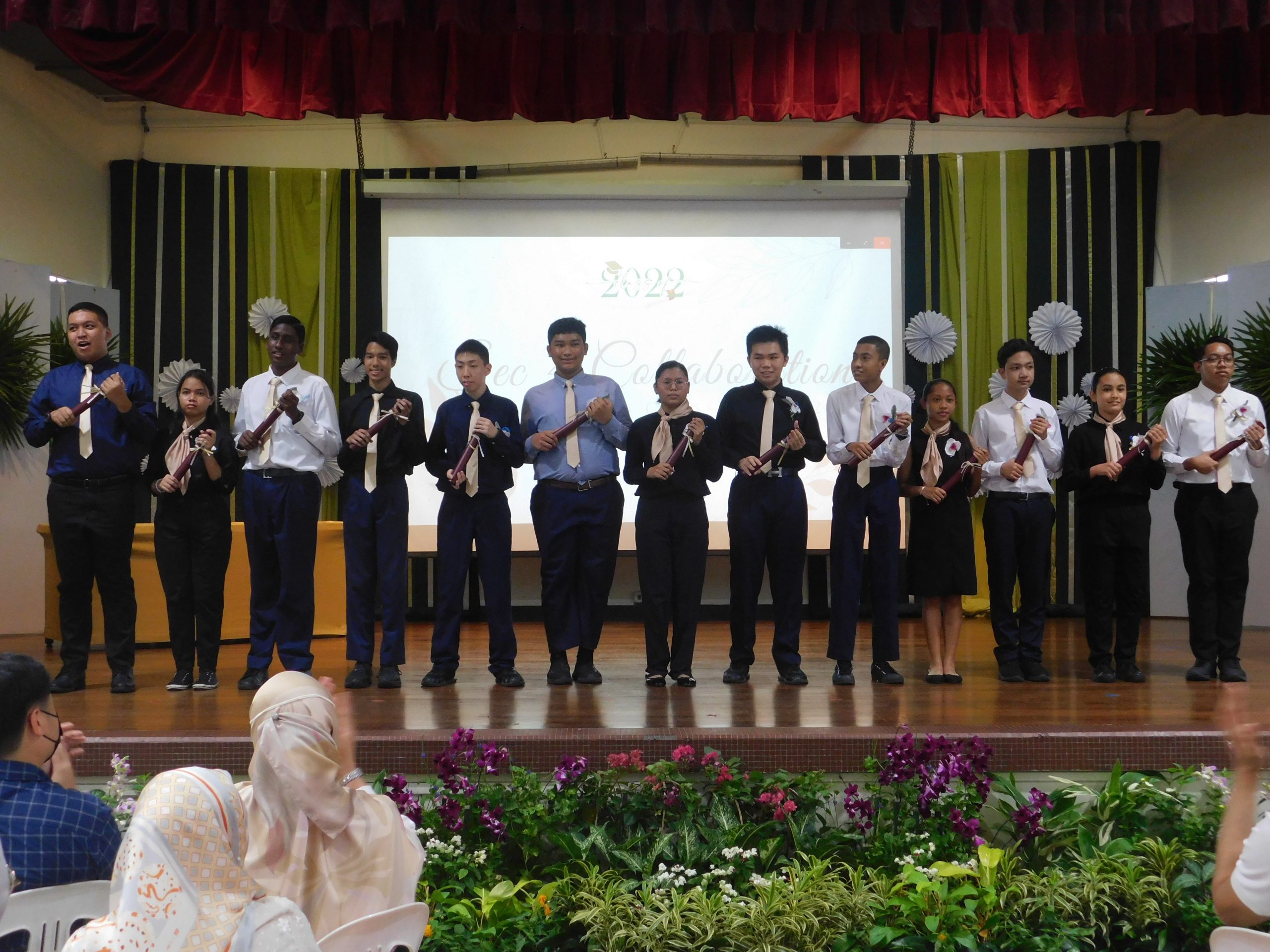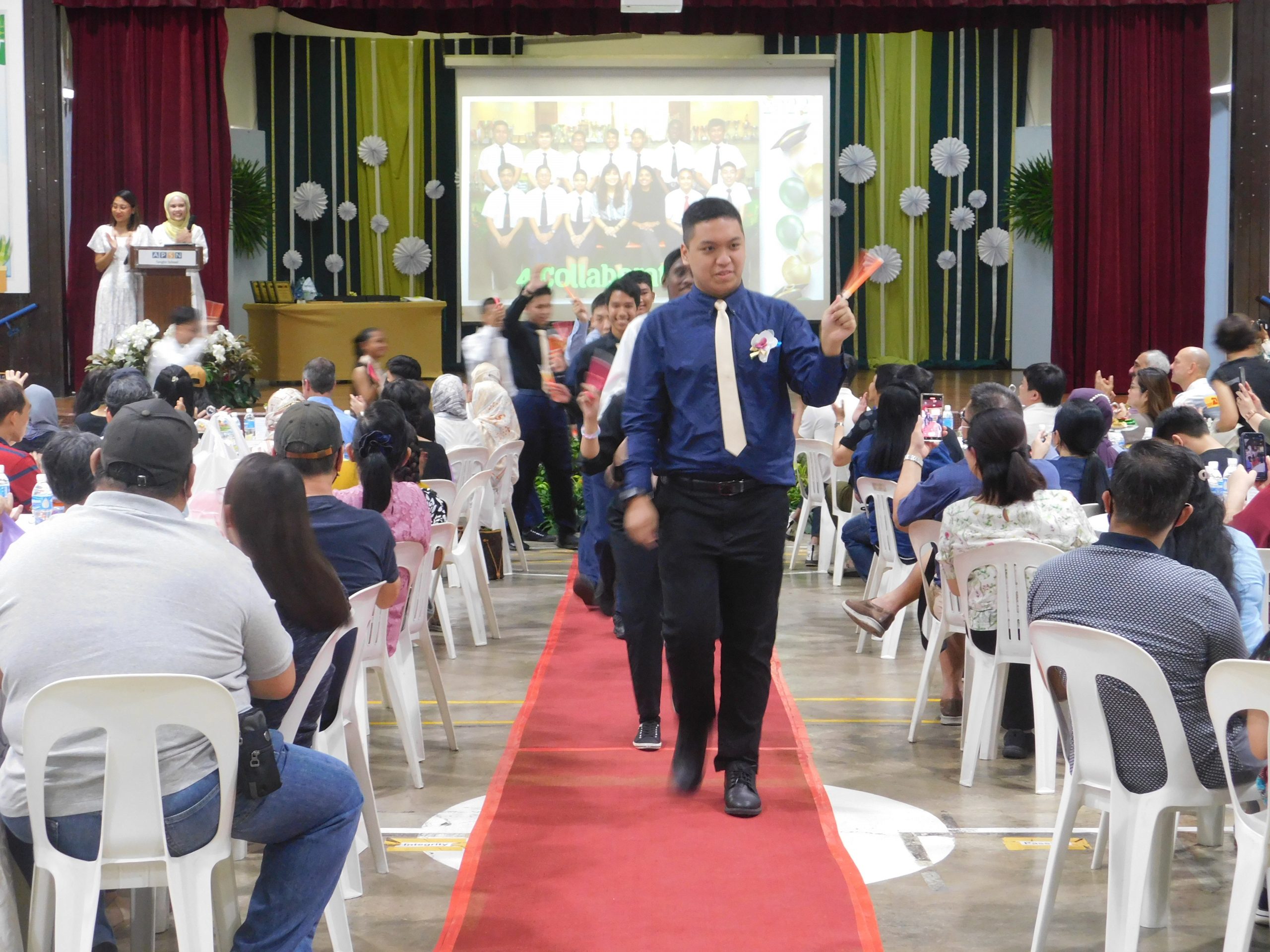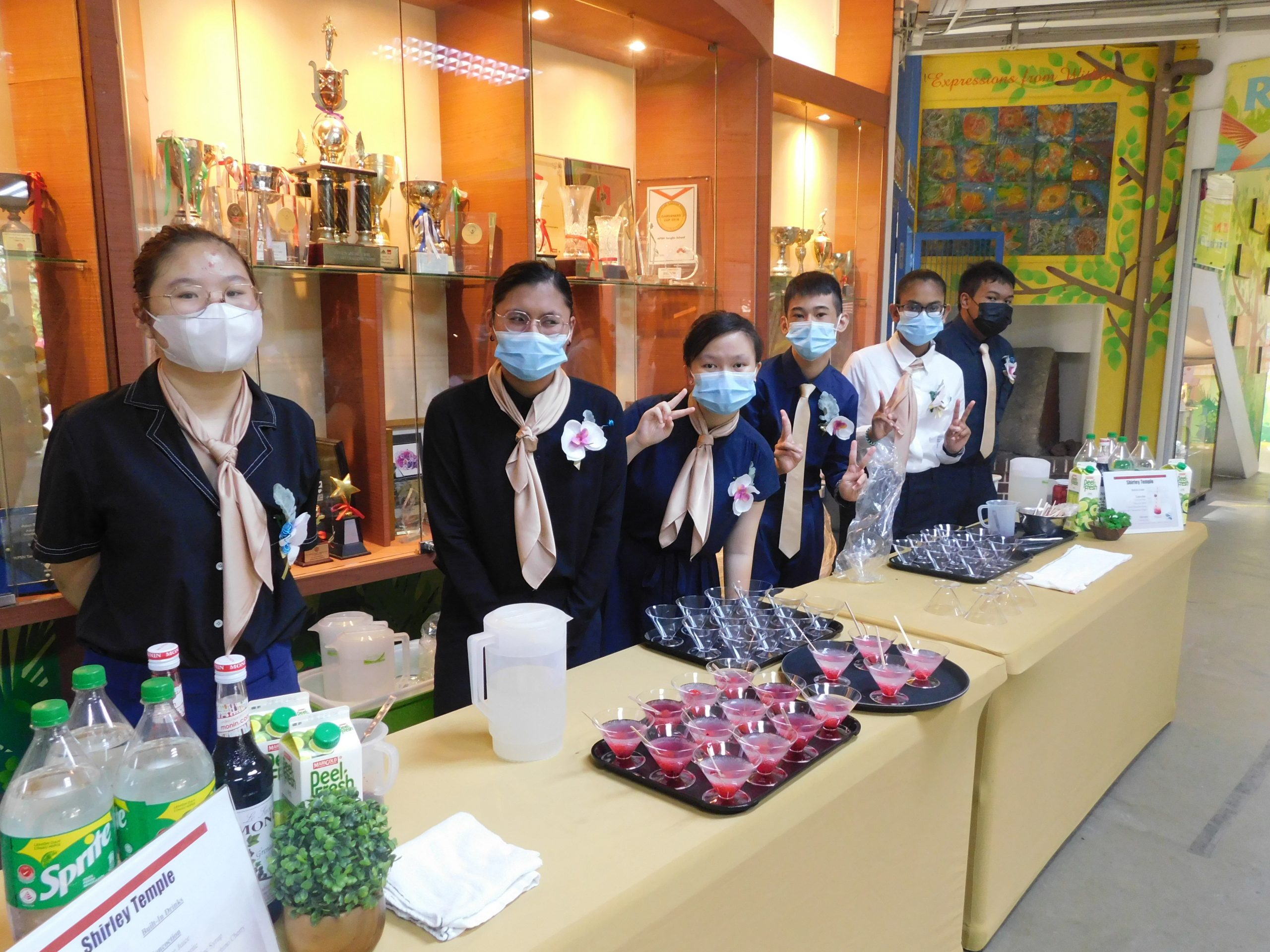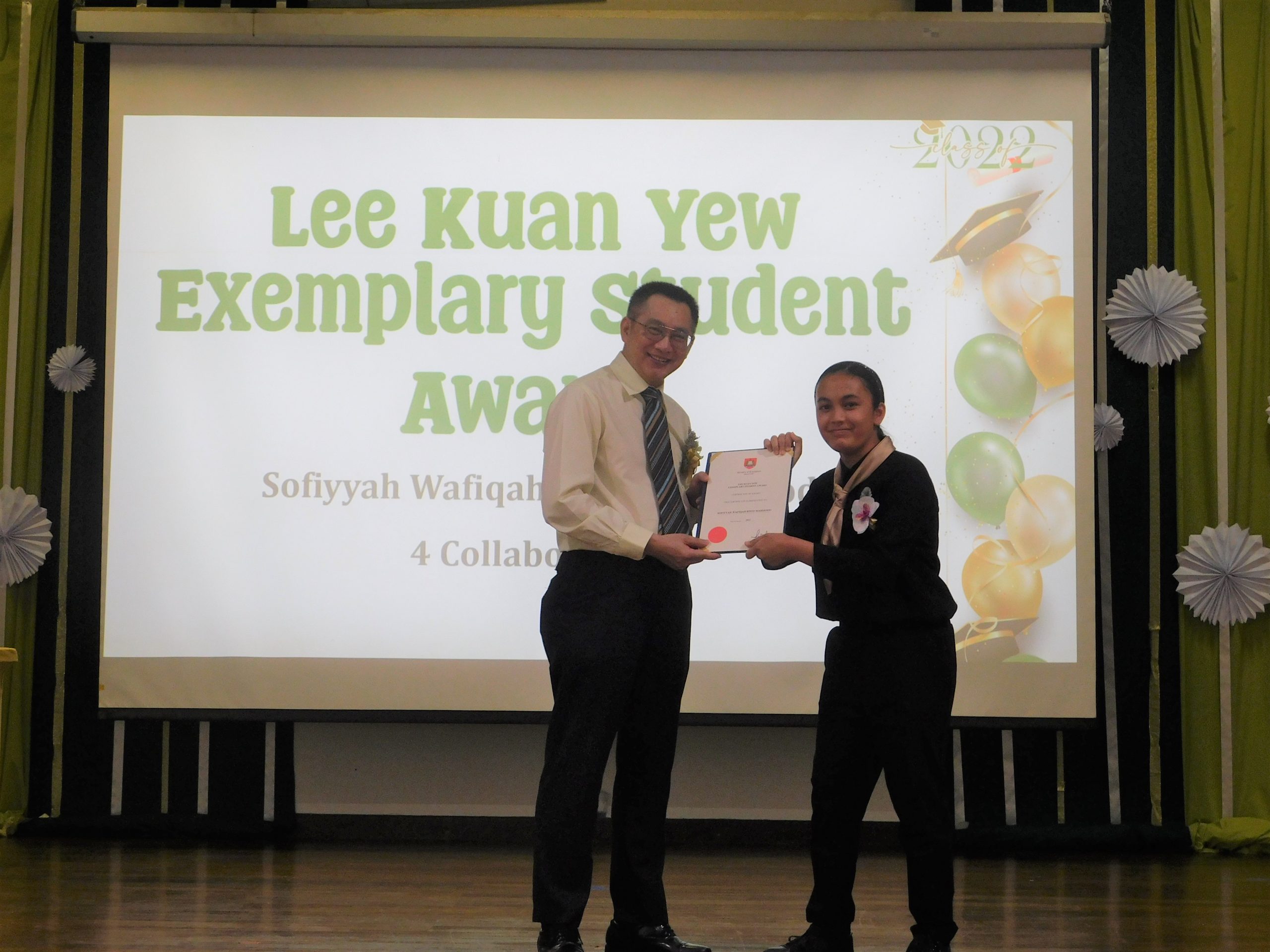 Our Secondary 4 students at APSN Tanglin School deserved a grand ceremony for their graduation. Graced by Dr. Anthony Fok, (Vice Chairman of APSN Education Services) as the Guest-Of-Honour, community partners and parents, it was a time to celebrate, to reflect, to honour the students' accomplishments and to share memories of their 4 years' educational journey in the school. Our very best wishes to all our graduands, as they move on to becoming young adults. We are so proud of their achievements.
Teacher's Day Celebration 2022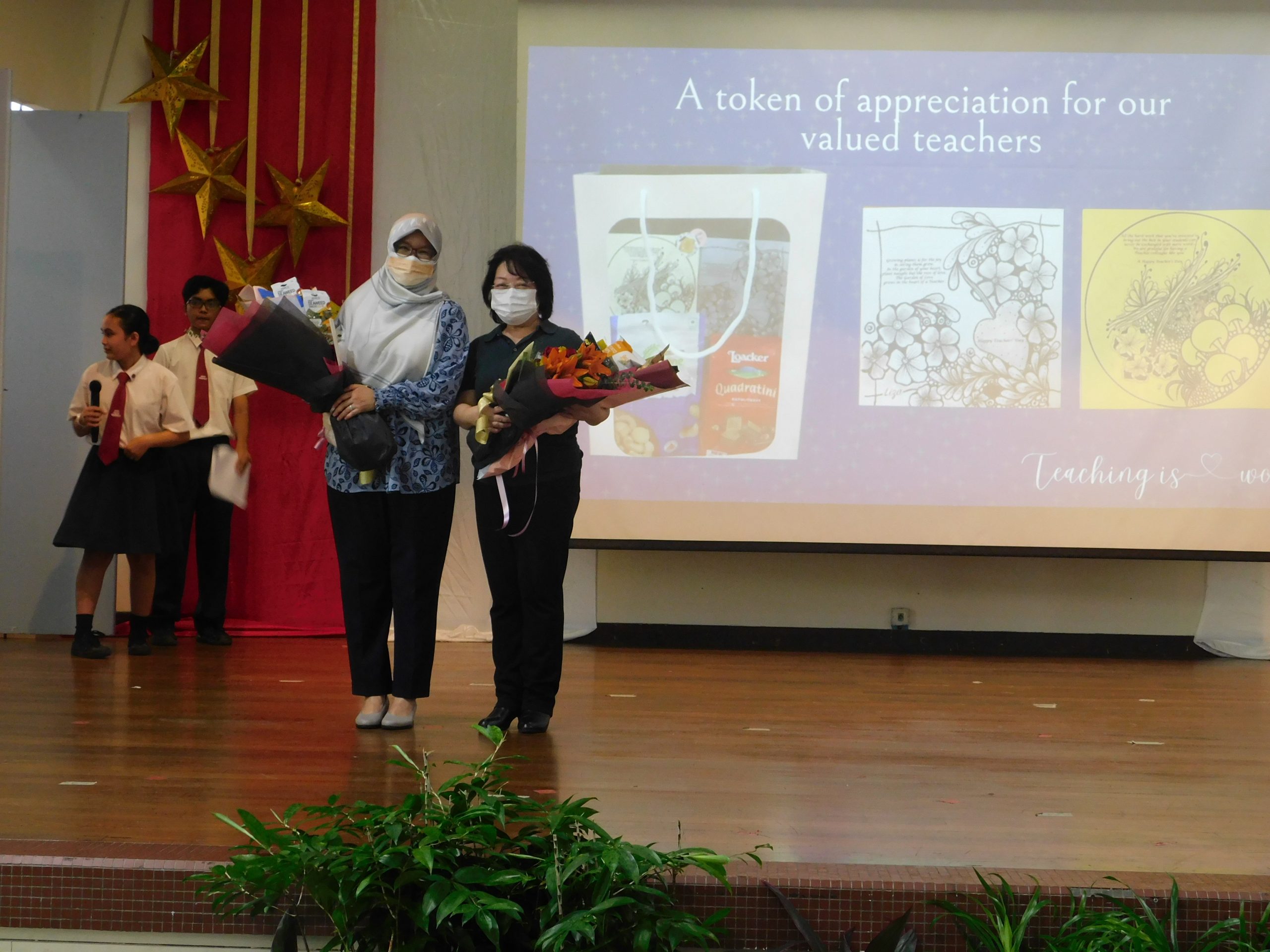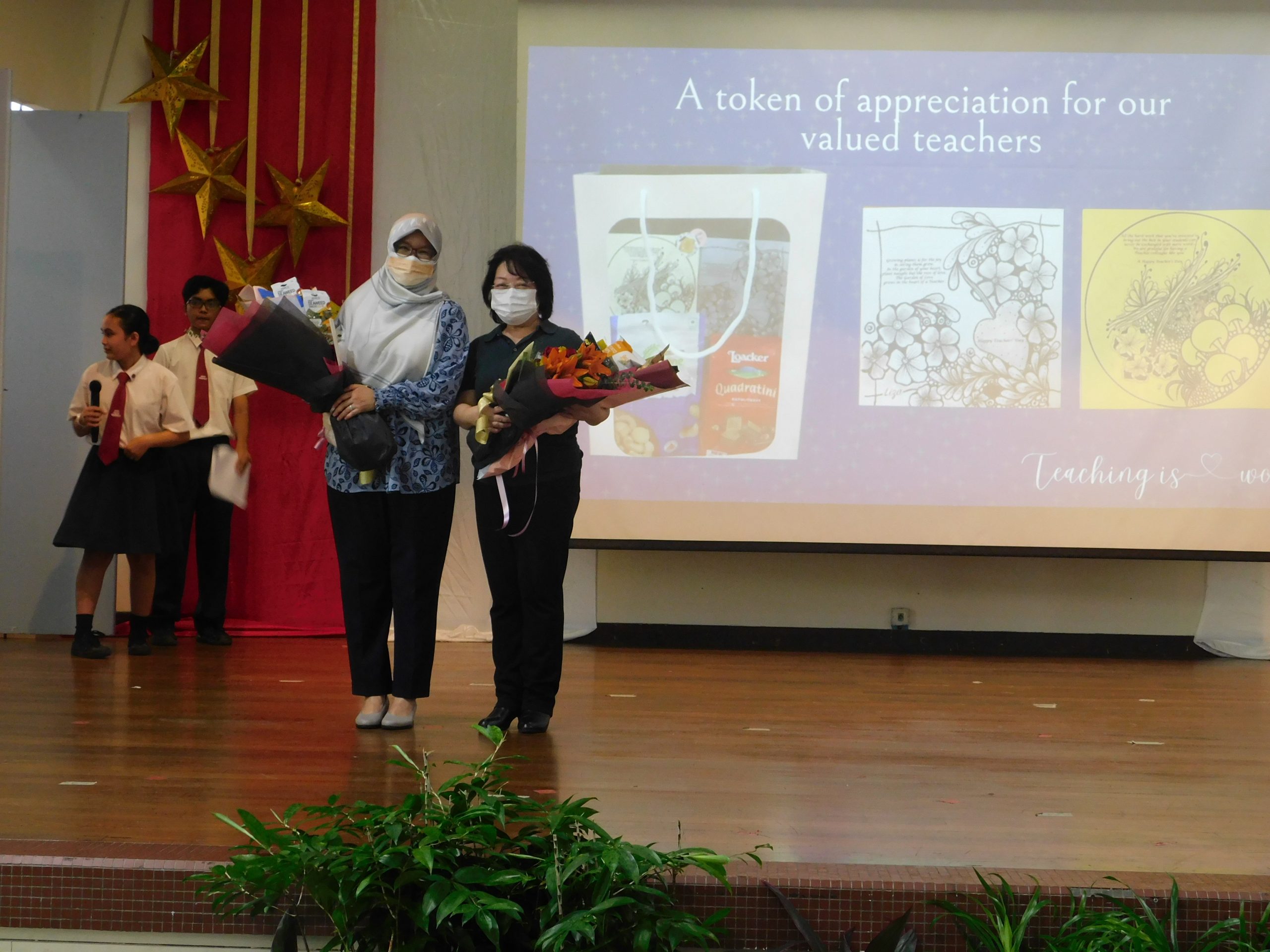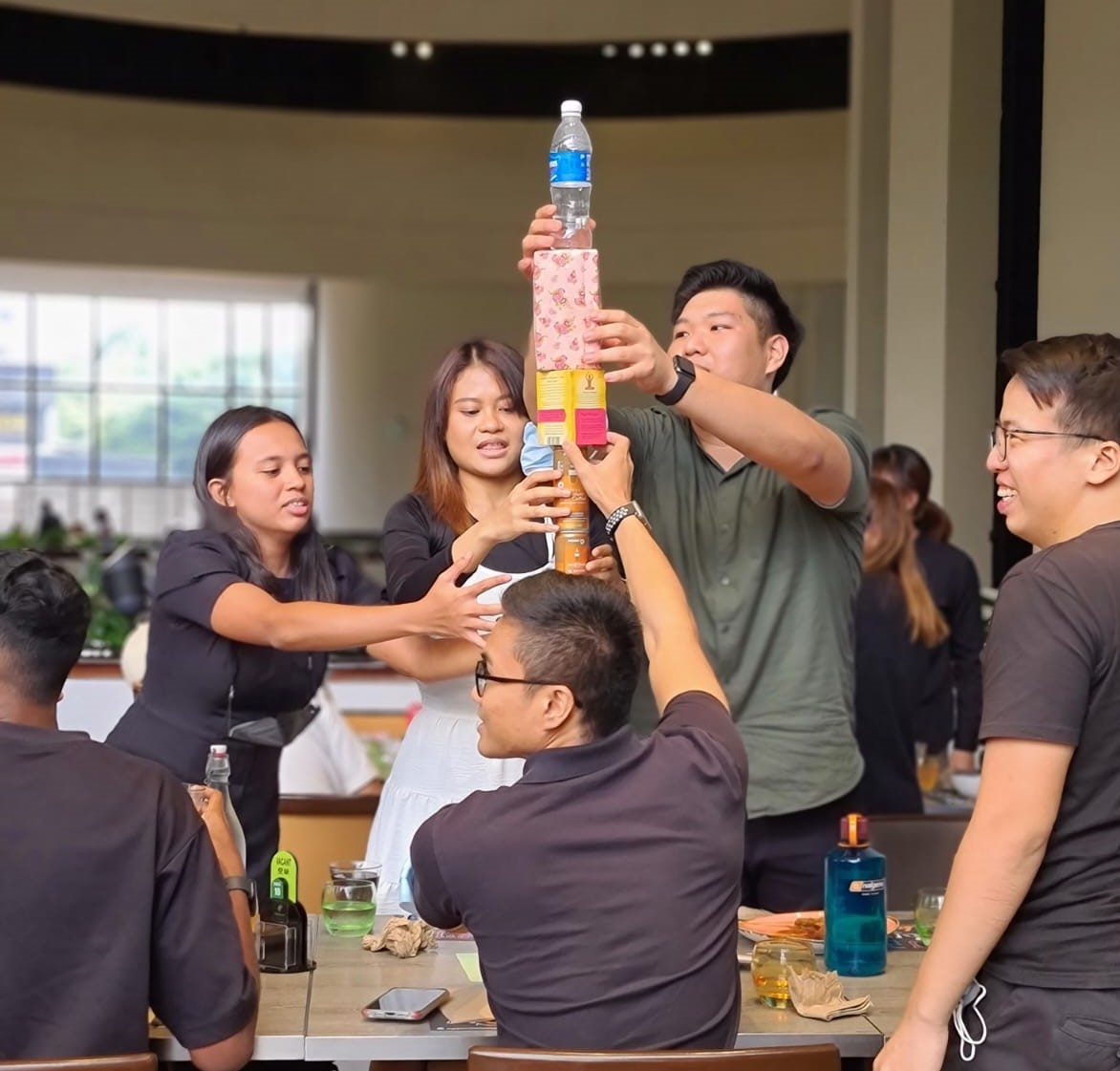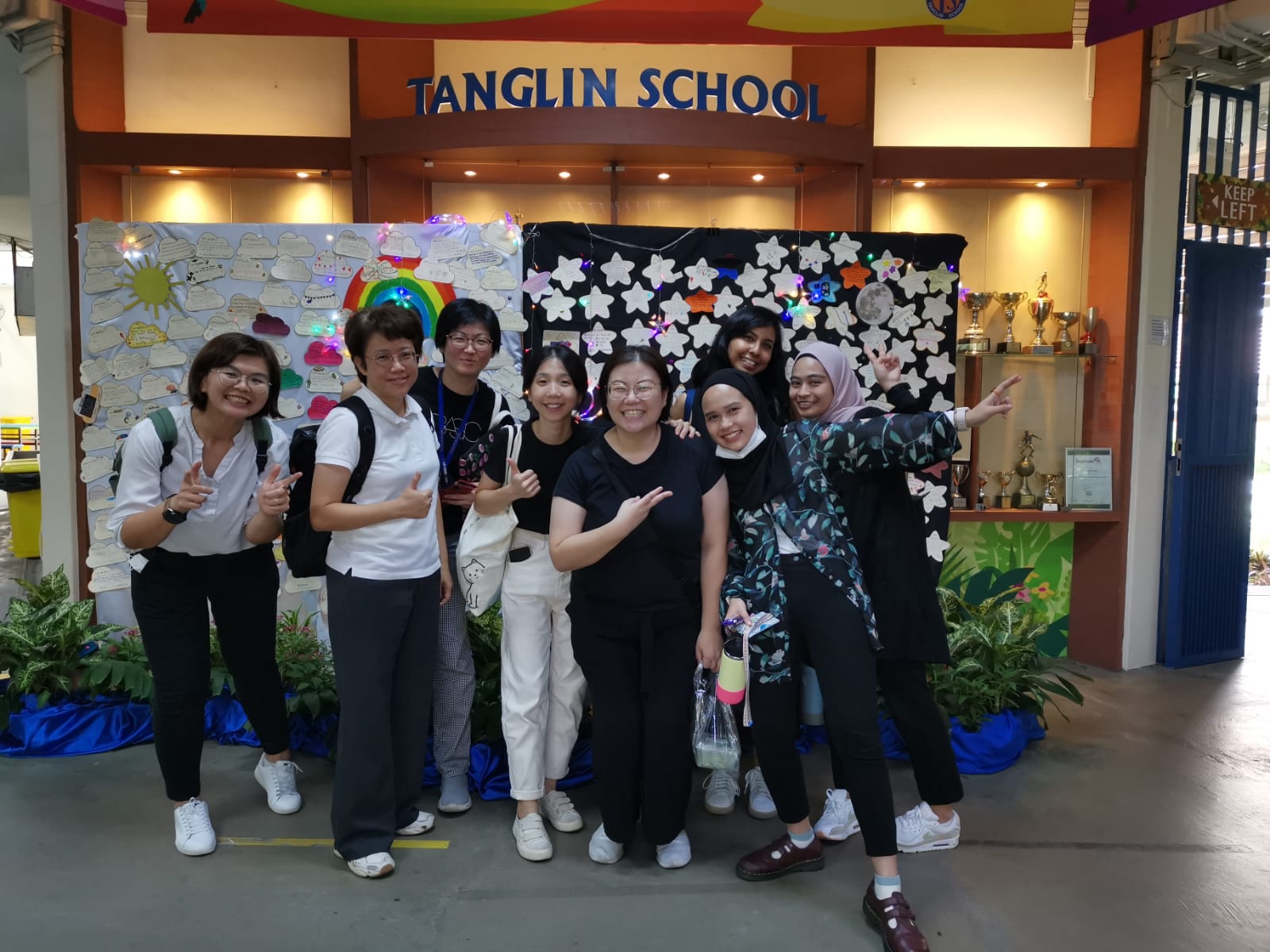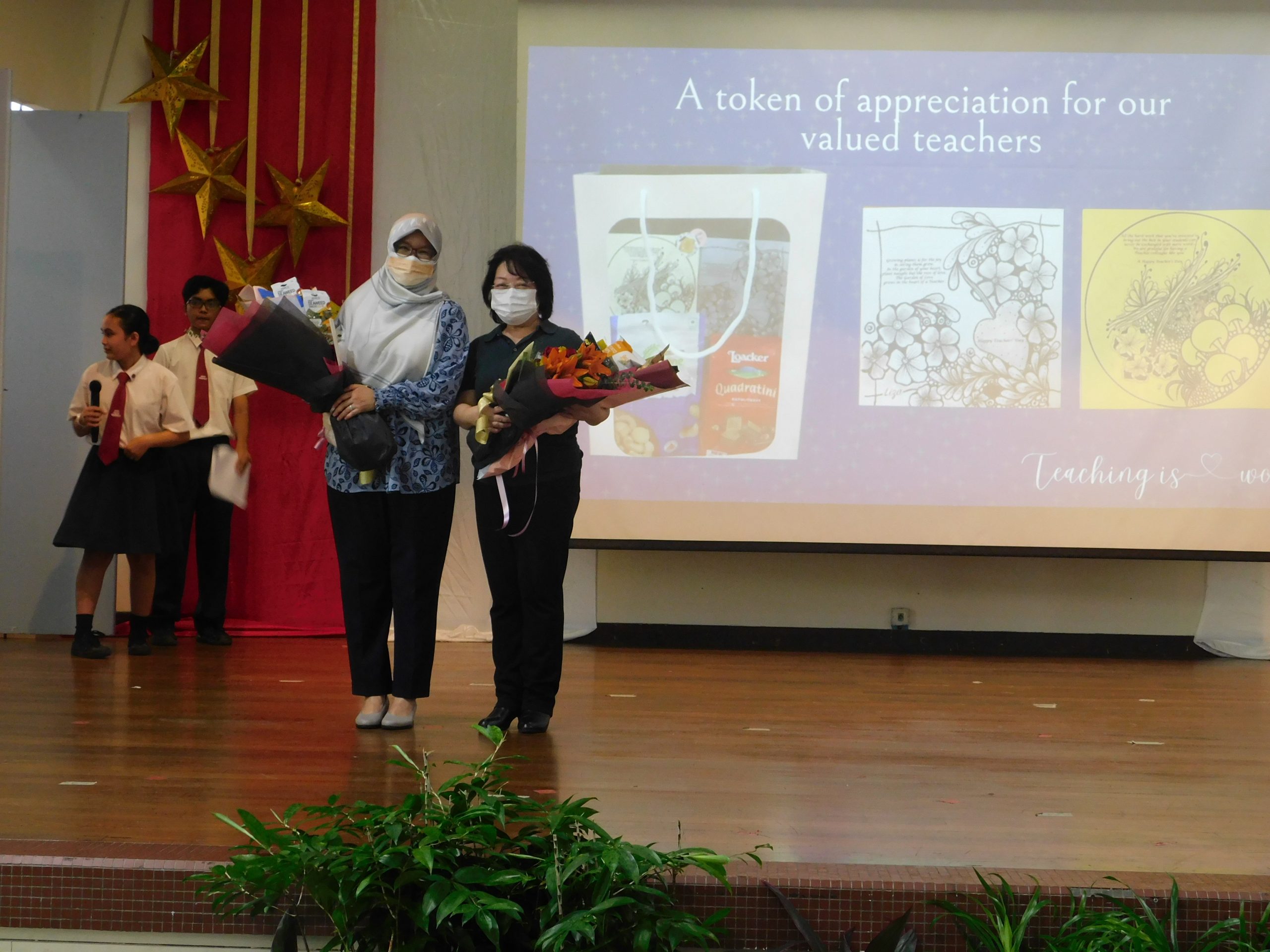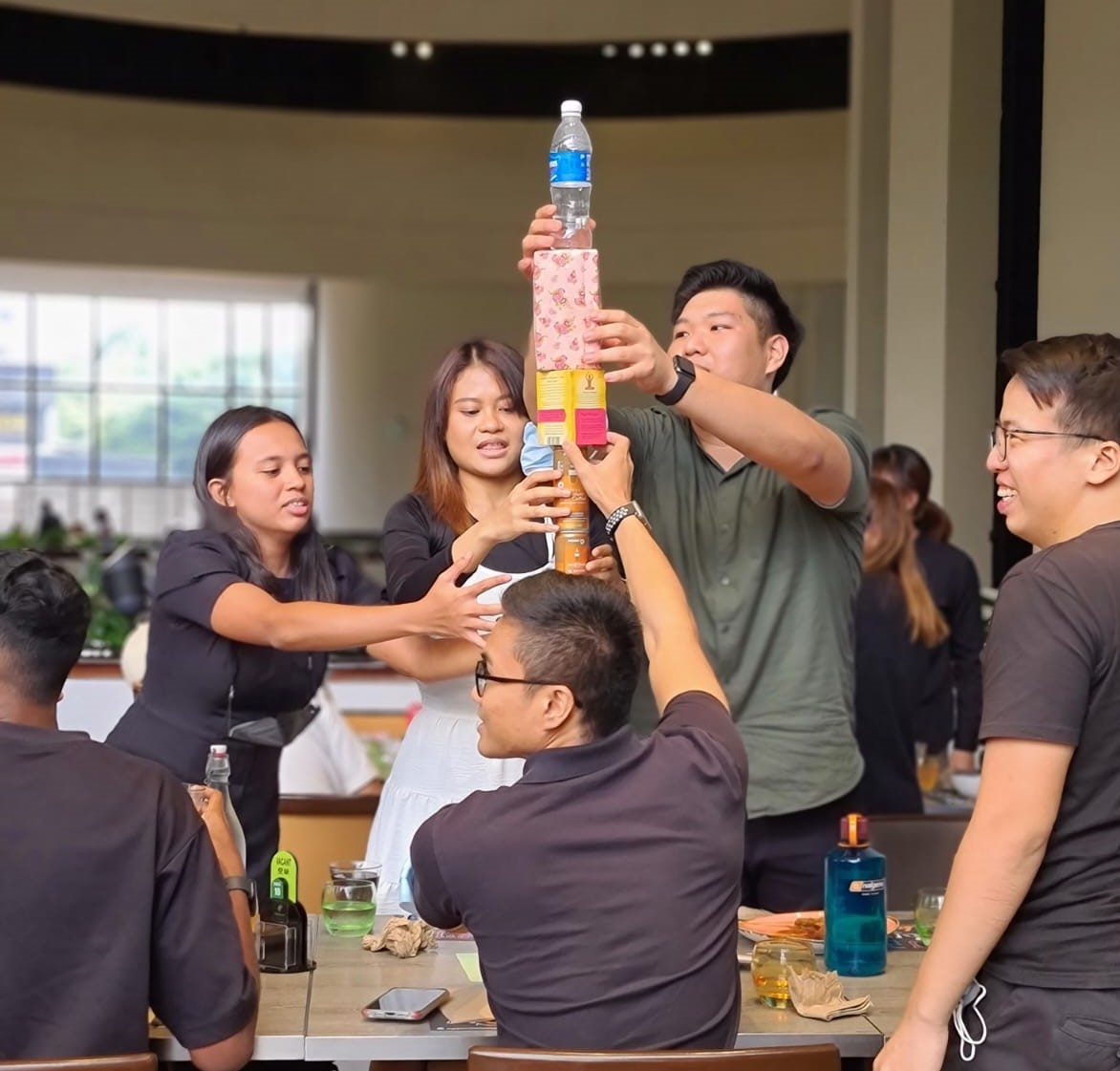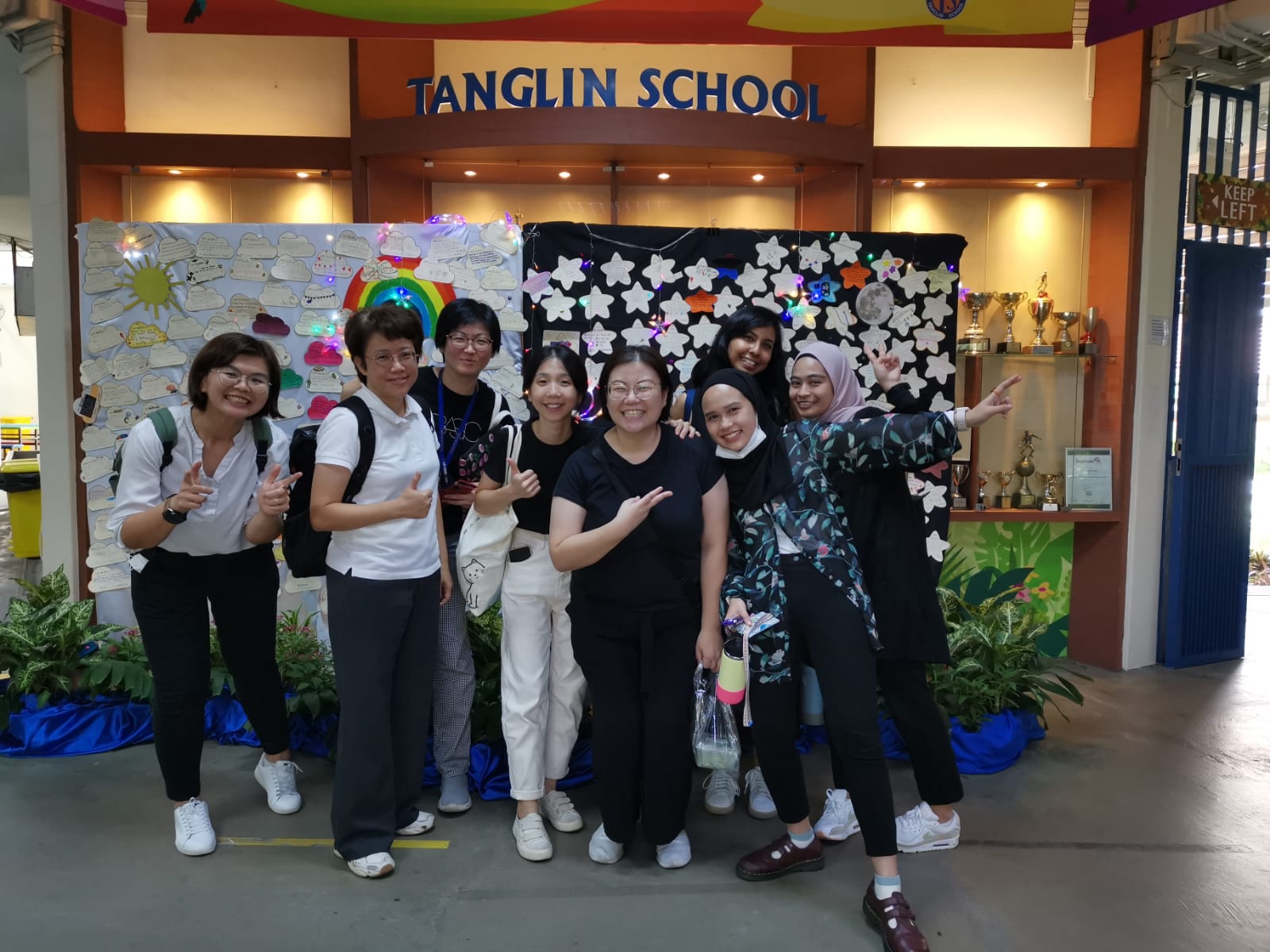 Celebrating Teacher's Day at APSN Tanglin School is not just an annual event. It is about affirming the heart work of every educator in the school and their efforts in discovering the true potential of our students and empowering them to be valued members of society. We honour our Teachers' love and care for their students, and to convey the message that we care for them too. Celebrating Teacher's Day is also the recognition of the devotion, where teachers assume the responsibility selflessly of educating their students academically, socially as well as morally. Happy Teacher's Day!
Gear Up! Let's Get DigiFIT 2022
APSN Tanglin School innovatively incorporated technology to promote fitness and physical activities amongst the students. During the last few weeks of Semester 1, students were engaged in a variety of motion-based fitness activities with the use of interactive technology such as the Ring Fit Adventure on the Nintendo Switch and an IOS application called Active Arcade. Students displayed excellent sportsmanship and demonstrated the values of resilience and respect for one another as they gear up and become digitally fit.
Parents' Caregivers' Appreciate Day 2022
It was a day to remember for Tanglin School's staff, parents, caregivers and students as they spent a Saturday afternoon at the Parents' Caregivers' Appreciation Day 2022. The theme for this year is "A Tribe's Journey: Learning, Playing, Bonding", and the event indeed fulfilled the theme! Thank you to all parents, caregivers and students who participated in the event and may you continue to learn, play and bond as a family!
aMATHzing Championship 2022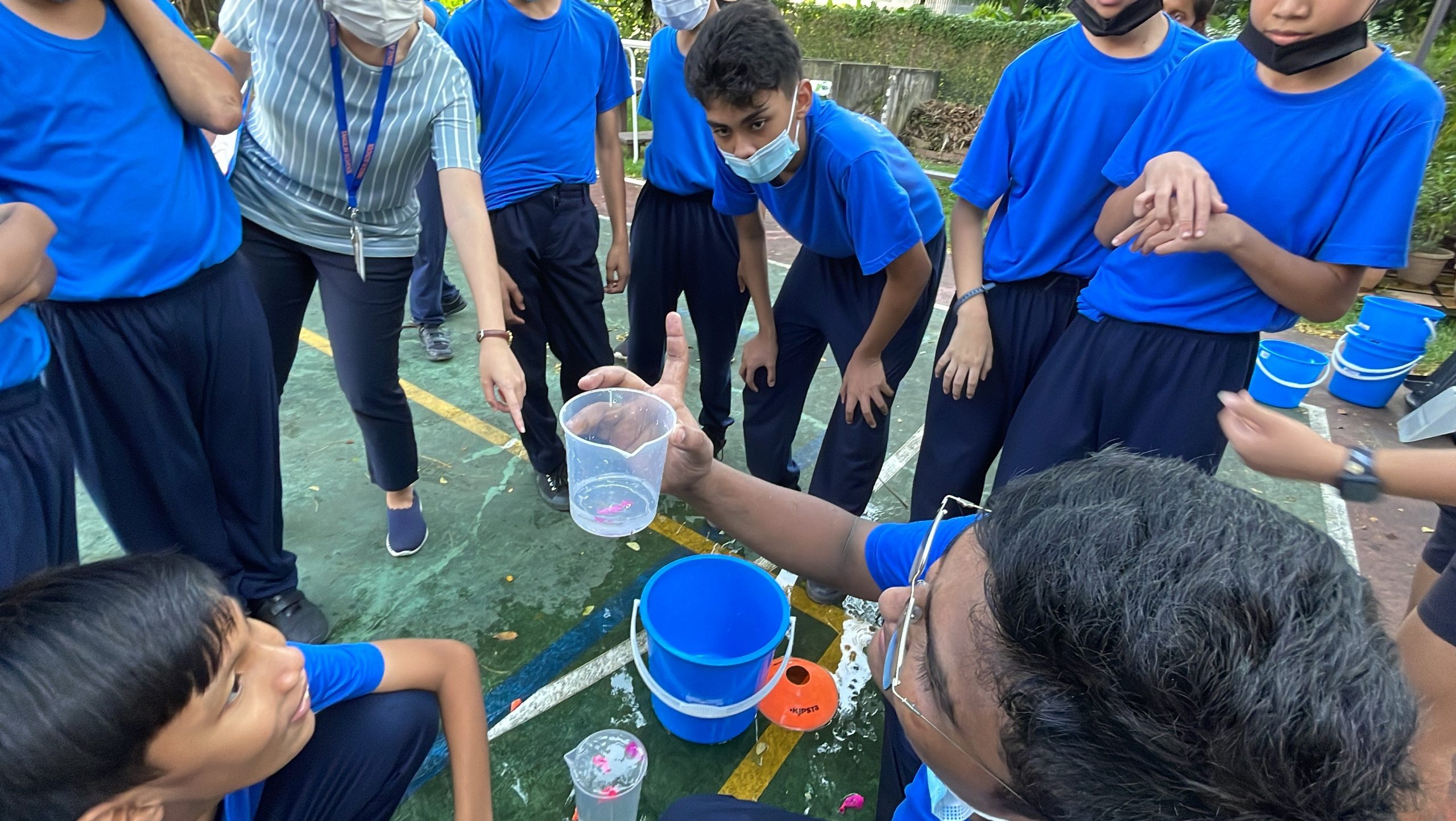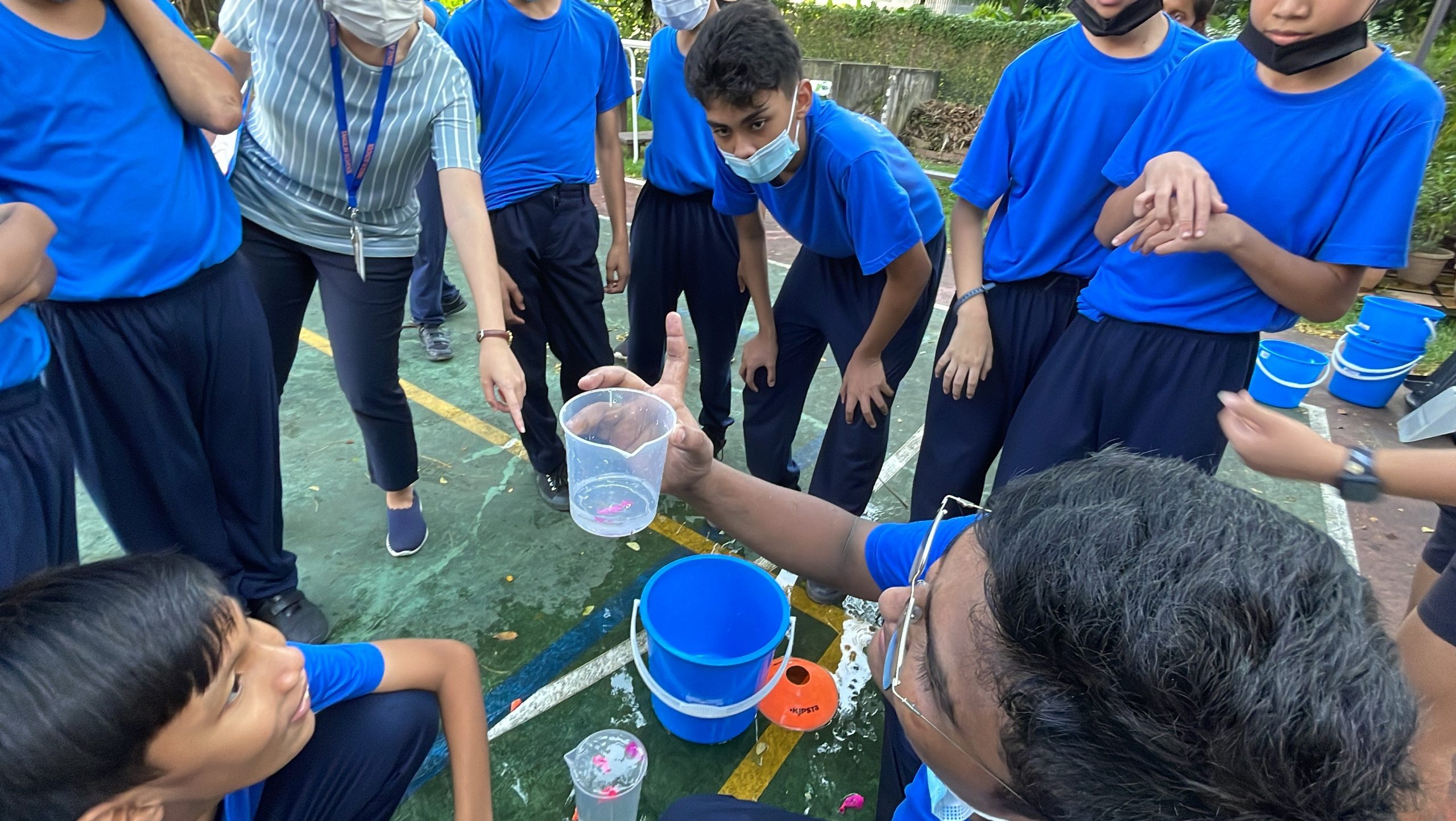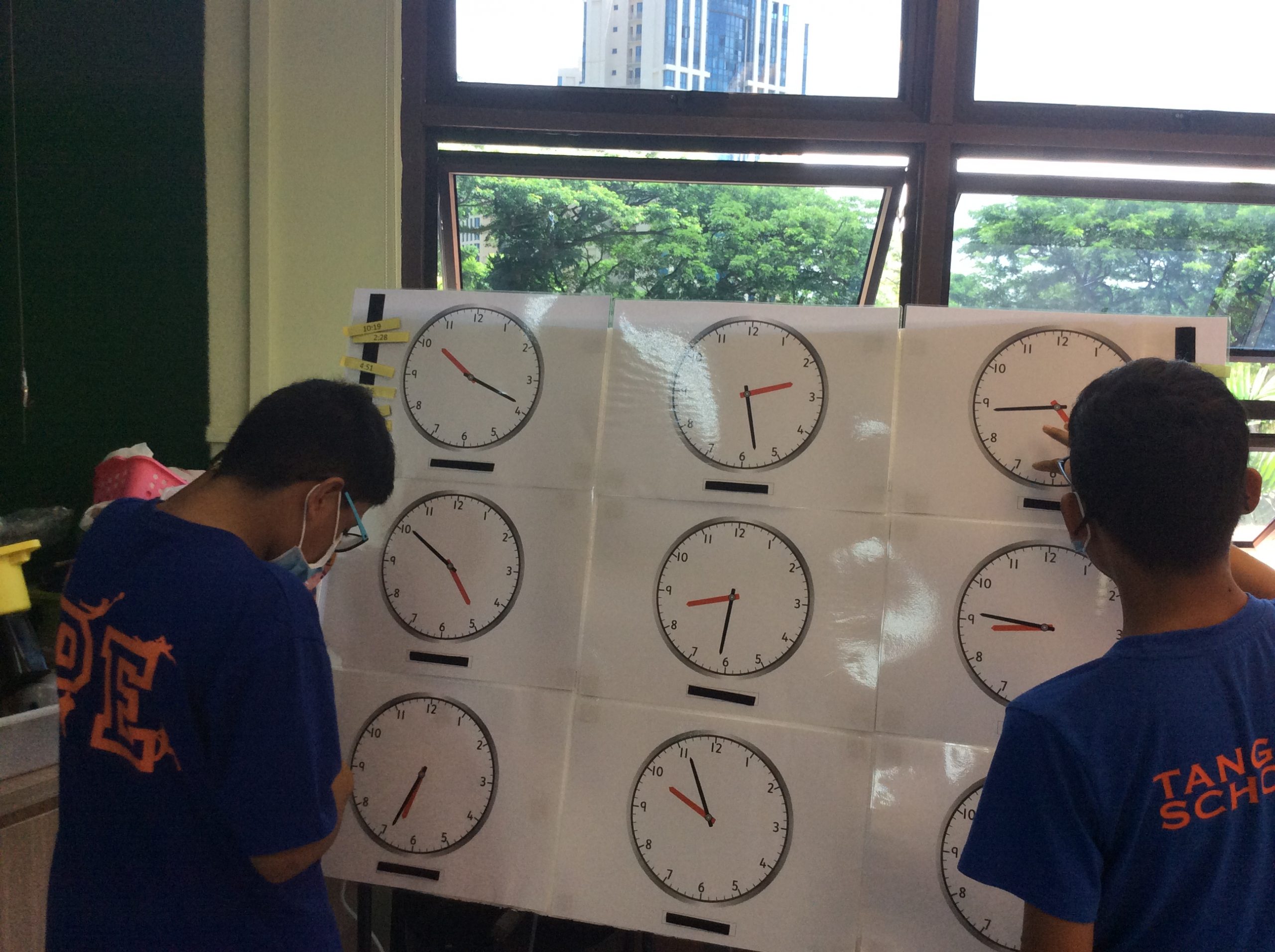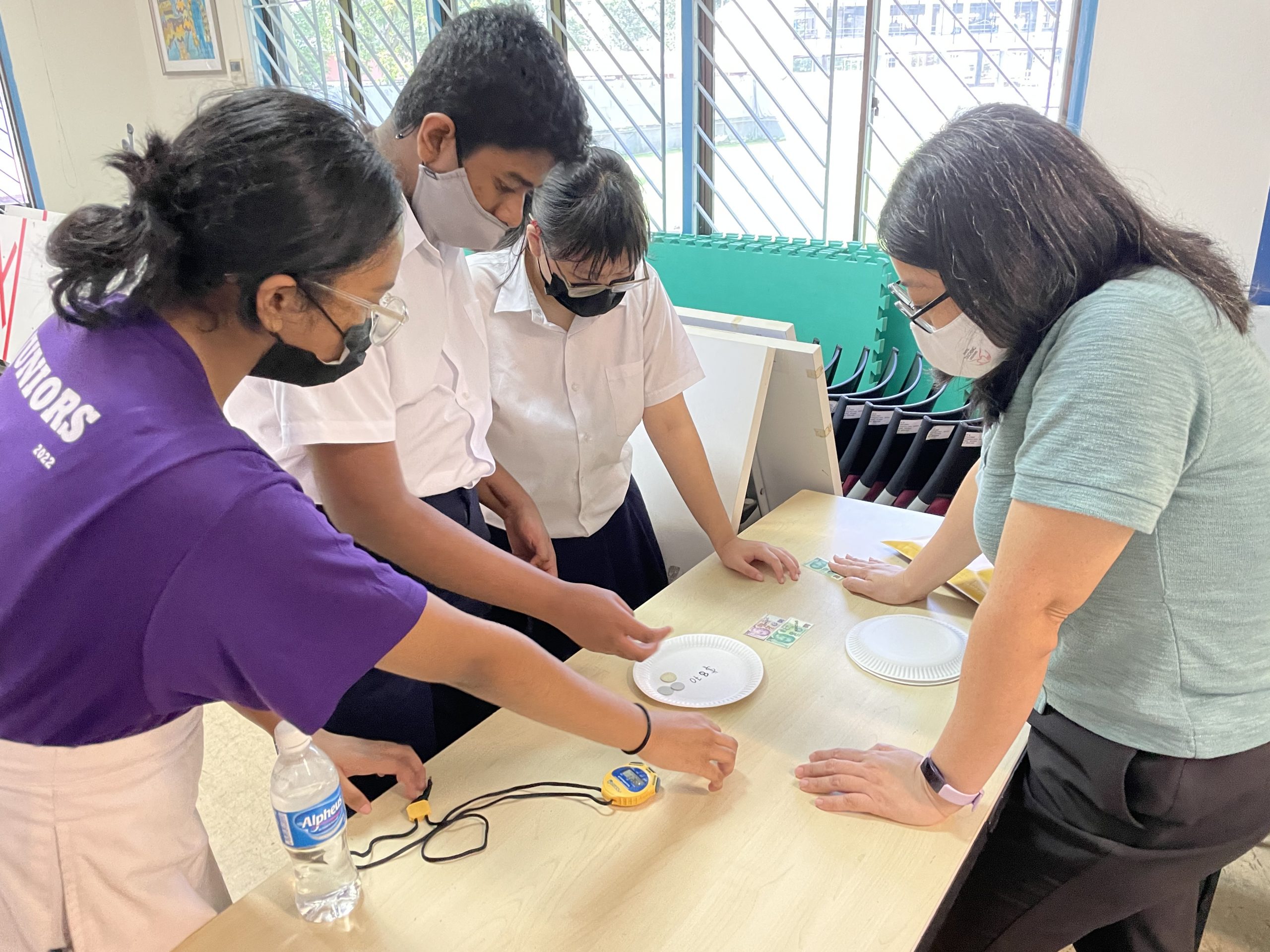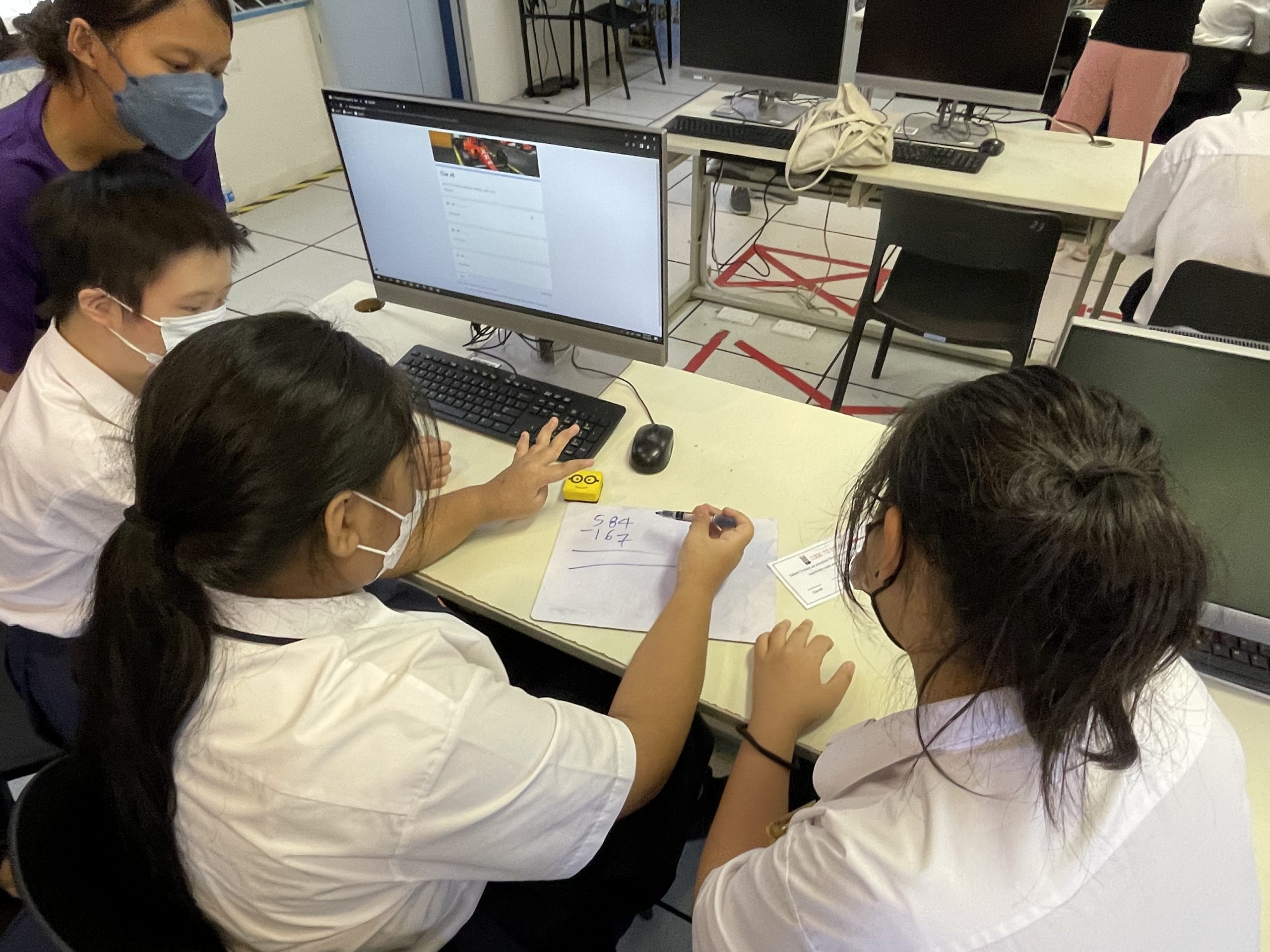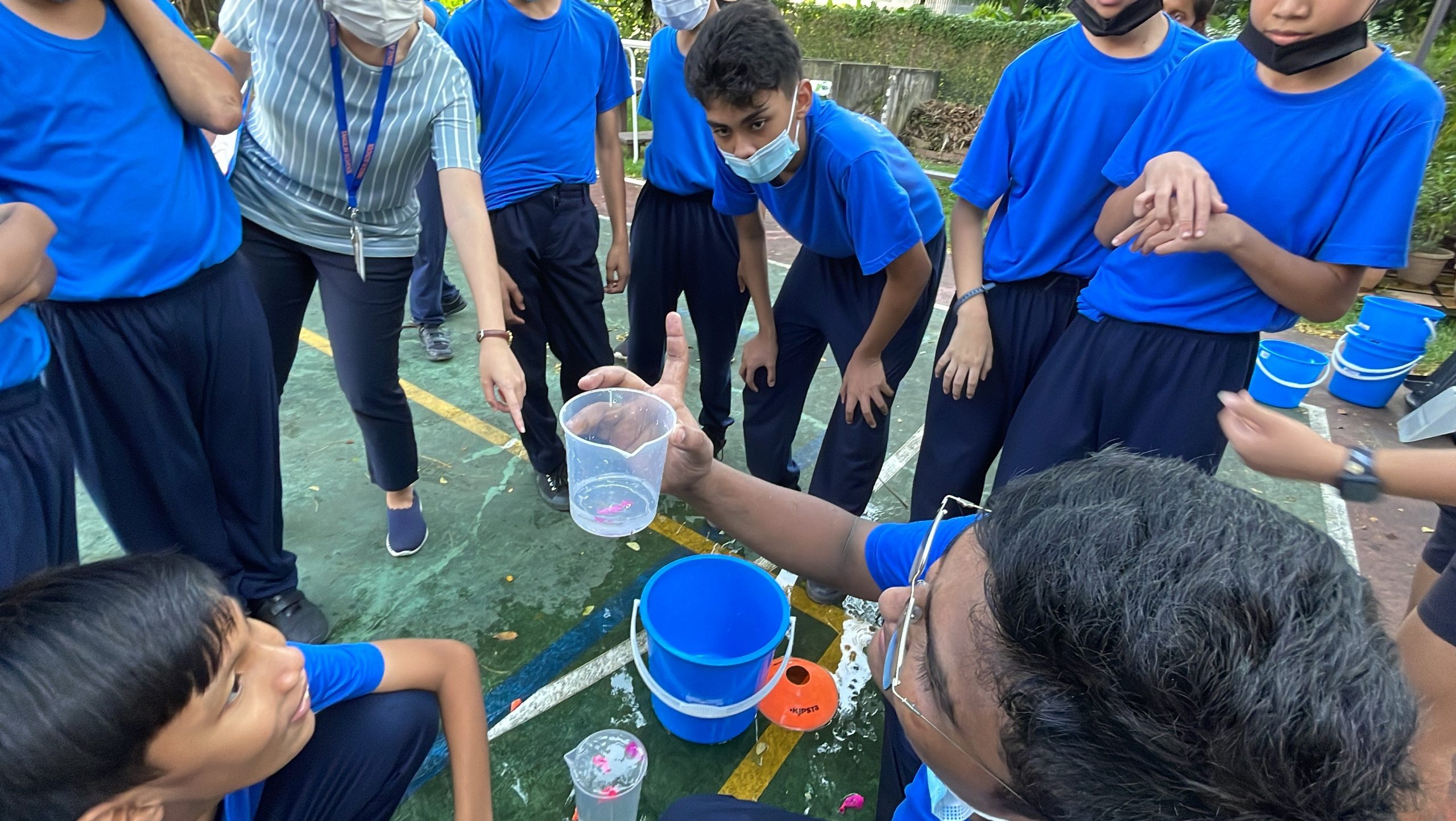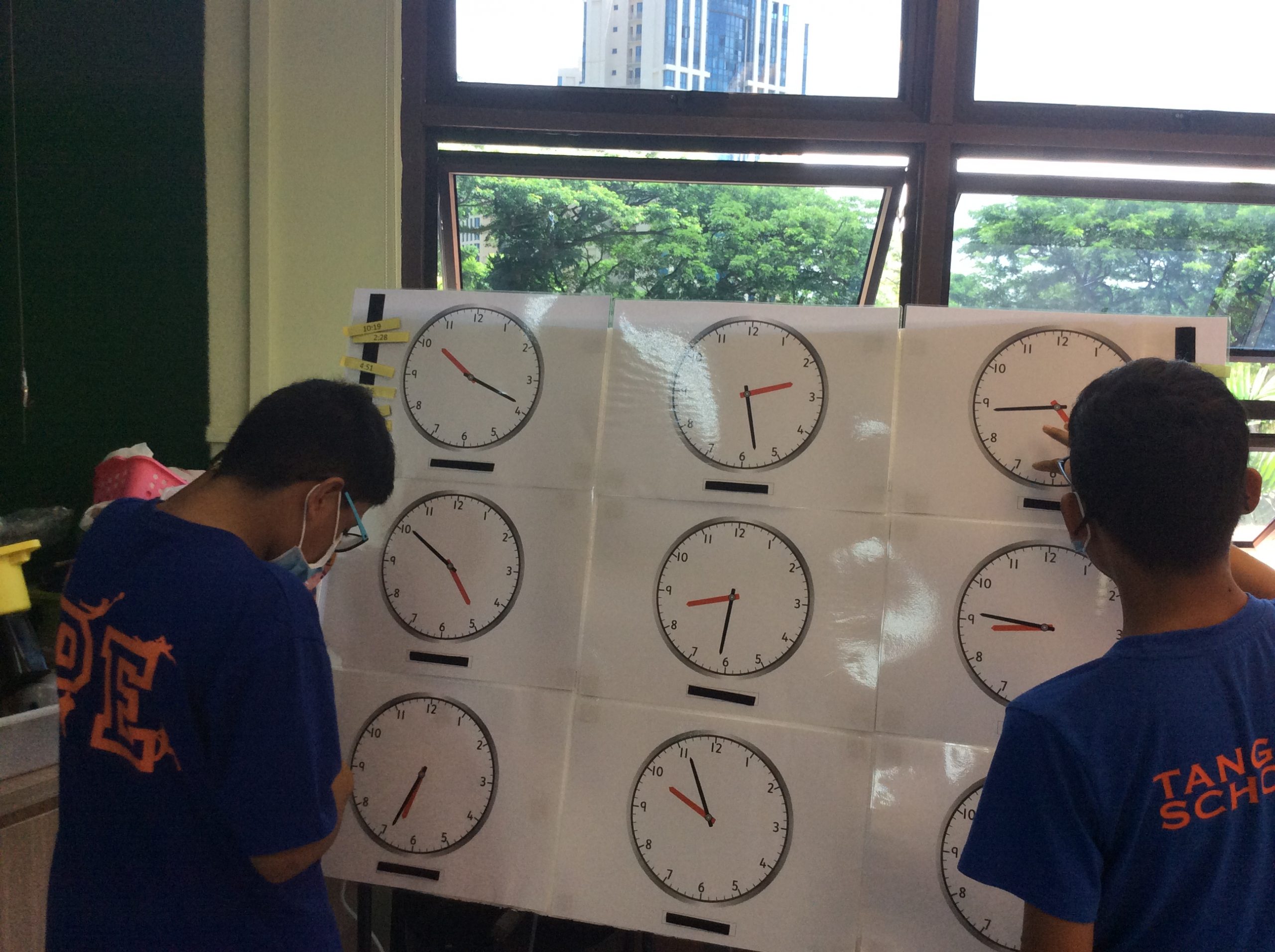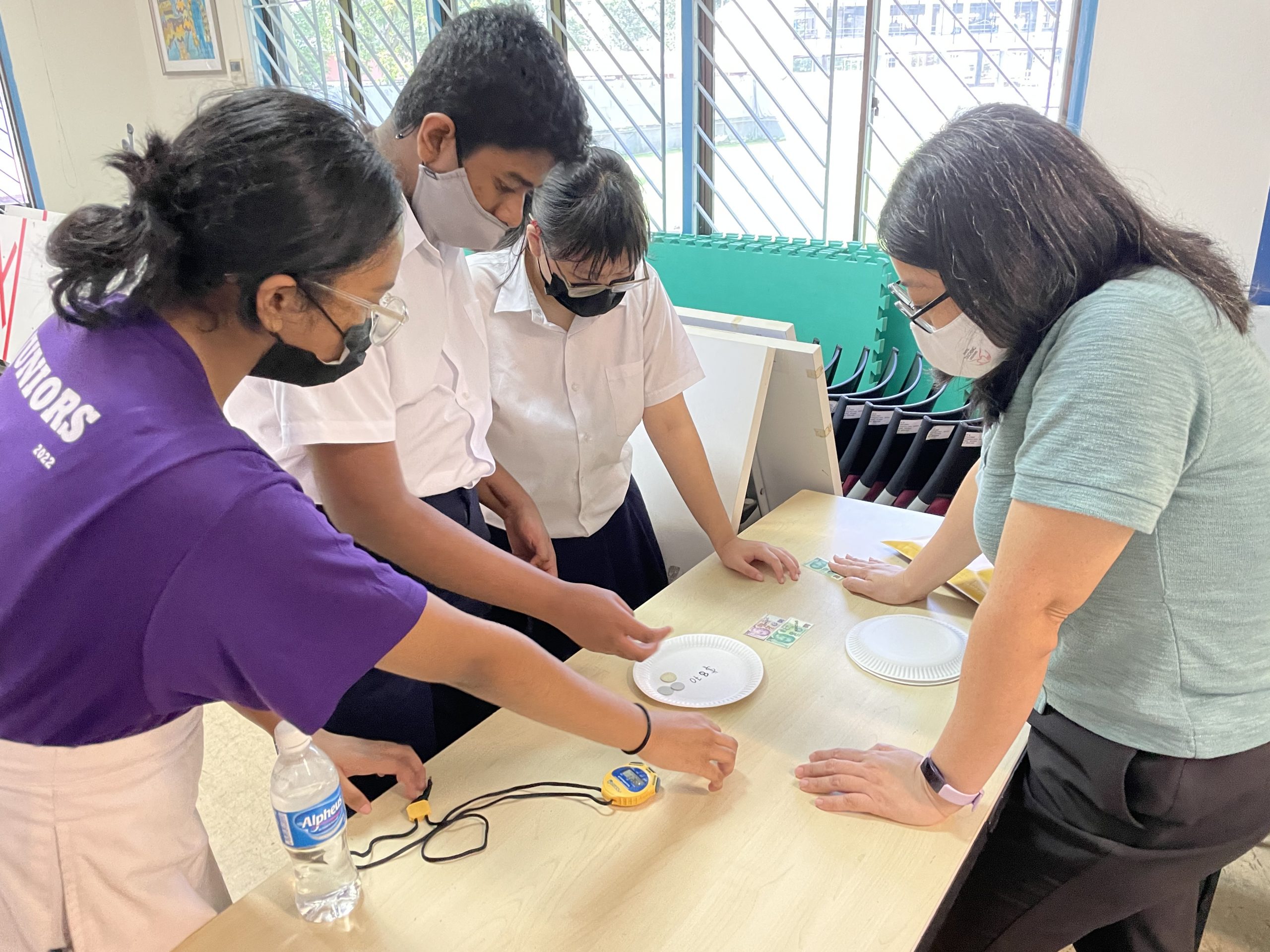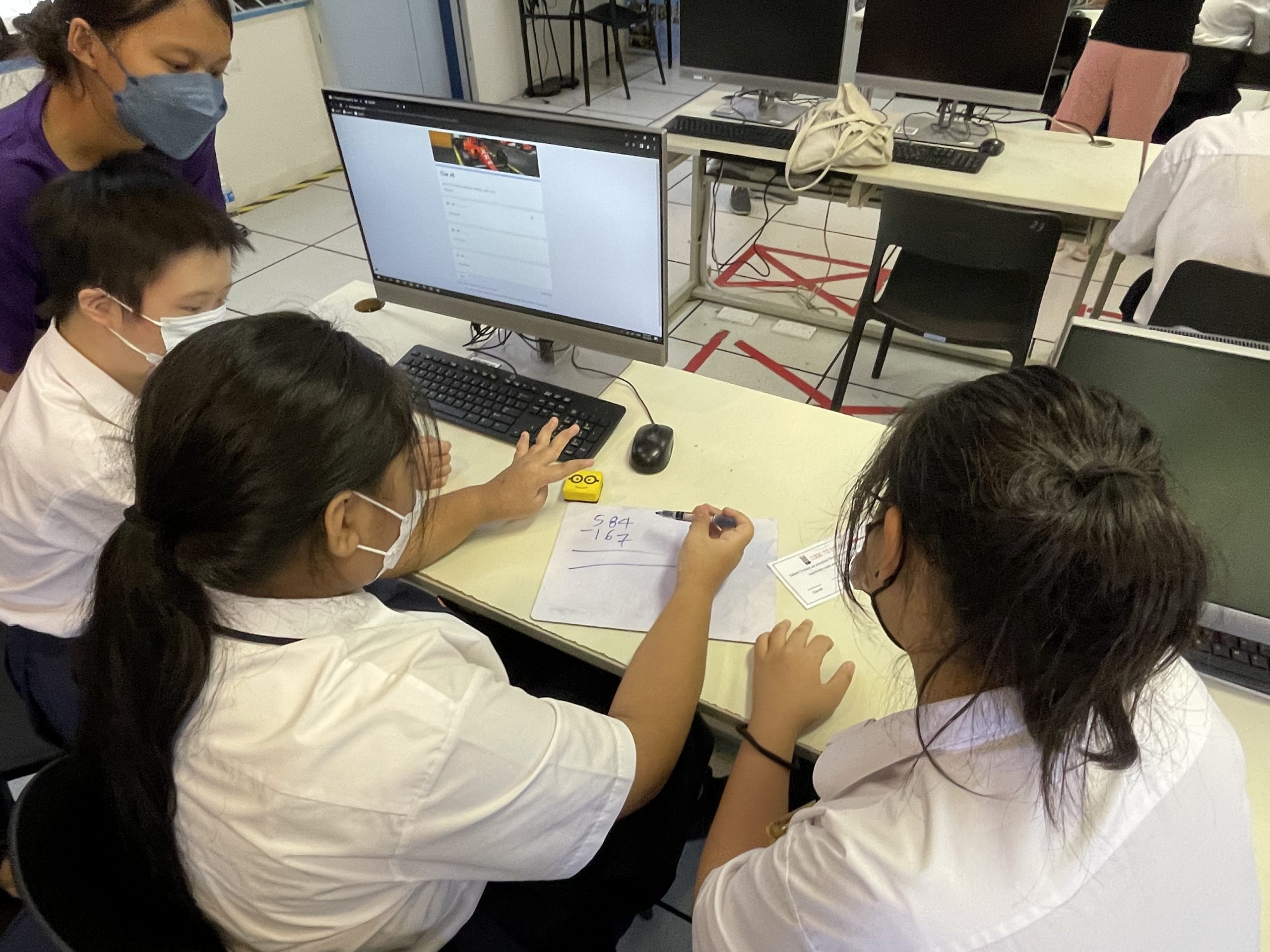 aMATHzing Championship 2022 was held at APSN Tanglin School on 18 May 2022. The event has provided students the opportunities to apply concepts learnt during Numeracy lessons in an authentic and engaging way as well as to generalise Numeracy concepts learnt across different settings. Themed Numeracy Experiential Day 2022: Grand Prix F1 Championship @ TS, students competed in the different activities across their level. This is an authentic learning approach in education that enables students to explore, discuss and meaningfully construct concepts and relationships in contexts that involve real-world situations that are relevant to them.
APSN Tanglin School Multimedia Club 3D Project 2022
The Design Thinking approach empowers students at APSN Tanglin School (TS) to realize their innovative ideas into reality. A combination of divergent and convergent thinking has enabled our students to think out of the box to problem-solve creatively with confidence and resilience. Students from TS Multimedia Club incorporated design thinking with 3D technology to transform empty filament spools into clocks that will be used in all classrooms including the Principal's office.


(Click on the following tabs for more information)
2022
Recipient of Goh Chok Tong Enable Awards (Promising Award) – Hay Qing Hui
Community in Bloom Ambassador Award – Hay Qing Hui
Community in Bloom (CIB) Singapore Gardeners' Cup Gold Awards 2022
Lee Kuan Yew Exemplary Student Awards – Sofiyyah Wafiqah Binte Mahmood
Play Inclusive (Football) – 2 silver, 2 bronze medals
Play Inclusive (Floorball) – 2 gold, 2 silver medals
Play Inclusive (Badminton) – 1 gold, 2 silver, 1 bronze medals
2021
Recipient of Goh Chok Tong Enable Awards (Promising Award) – Megan Tang Su-Ann
Recipient of Lee Kuan Yew Exemplary Student Award –  Ng Yi Gui
Recipient of MOE Masters Scholarship in Special Education – Ms Araxes Ang
Recipient of Listening Educator for Advancement and Progress (LEAP) Award – Miss Aznita Bte Md Amin
Community in Bloom (CIB) Awards 2021
Diamond Award
Outstanding Educational Community Garden Award
Platinum Banding (Educational Institution)
2020
National Youth Achievement Awards – 9 Silver and 10 Bronze awardsLee Kuan Yew Exemplary Student Award –  Fizzy Ezlyana Bte Md BegamRecipient of MOE Masters Scholarship in Special Education – Mr Kenneth Lai
Research & Case Studies
Seeing & Listening: A fusion of art and music education by Ms Karen Zainal and Ms Rena Ng
Cyber Wellness Adventure Virtual Reality Game by ICT Department
My AI Buddy (MAIB) by Allied Professional Department
Lesson Study: Much Ado about Nothing? by Ms Mardiana, Ms Karen Zainal and Ms Araxes Ang
Growing a community of artists in changing times: Re-imagining art education for students with special needs by Ms Karen Zainal
A sample of the expressive language performance of 7 to 21 years old APSN students (with and without co-morbid Autism Spectrum Disorder) on the Singapore English Action Picture Test by Ms Elizabeth Mui/TS and Ms Wendy Yeo/DSS
2019
School Green Award – Yellow FlameNational Youth Achievement Awards – 10 Bronze and 1 Silver Awards
Lee Kuan Yew Exemplary Student Awards – Ahmad Mudzafar Bin Mazli
Star Raft Award from Seisa University Yokohama – Enabling Students with Intellectual Disability to Express, Enrich and Empower with Music Technology
Play Inclusive (Football) – 2 gold, 1 silver, 1 bronze medals
Play Inclusive (Floorball) – 1 gold, 2 silver medals
Play Inclusive (Badminton) – 1 gold, 1 silver medals
SDSC 47th National Athletics Championships – 2 gold, 1 silver medals
National School Games Track & Field Championship – 2 gold, 1 silver medals
SDSC Haw Par Youth Para Swimming Championships 2019 – 7 gold, 6 silver, 4 bronze medals
Special Olympics Singapore Swimming Competition 2019 – 6 gold, 3 silver, 2 bronze medals
2018
Outstanding SPED Teacher Commendation Award – Ms Mardiana Binte Mohamed Ithnin
MOE SPED Master Scholarship Recipient – Mr Kenneth Lai Chen-Ning
MOE-NCSS Innovation Commendation Award – Make Learning Real with Augmented Reality
Community in Bloom Ambassador Award – Mr Andy Ang Hock Seng
Lee Kuan Yew Exemplary Student Awards – Lim Wen Faye, Tammy
Haw Par National Youth Para Swimming Championships 2018 – 8 golds, 8 silvers and 2 bronzes
SG National Games 2018
• Swimming – 3 gold, 1 silver and 3 bronze medals
• Athletics – 800m: 1 silver and 1 bronze medals; 400m: 1 gold and 1 bronze medals
2017
Lee Kuan Yew Exemplary Student Awards – Muhammad Raziq Bin Azran
Singapore Book of Records – The Most Number of People Doing Aluminium Tooling
2016
Listening Educator for Advancement and Progress Award (LEAP Award) – Mr Andy Ang Hock Seng
2015
Star Raft Awards – Transforming Passive Learners to Active Creators with 3D Technology
2014
Outstanding SPED Teacher Awards (OSTA) – Mrs Fanny Ong
2012
Outstanding SPED Teacher Awards (OSTA) – Mdm Asmah Abdul Khamid
2011
Outstanding SPED Teacher Awards (OSTA) – Ms Wong Wai Sian
2010
Futsal Challenge – Overall Champion (Boys under 17)Inaugural
SPED Schools Swimming Championship – Overall Champion
Outstanding SPED Teacher Awards (OSTA) – Ms Azlia Irny Amin Iskak & Ms Jeyashini Kanagarajah
Outstanding SPED Teacher Commendation Award – Ms Ho Lai Mern
2009
MOE – NCSS Innovation Award: Tanglin Business Entrepreneurship Project
MOE – NCSS Outstanding SPED Teacher Award: Ms Linda Tan
Star Raft Award from Asian Resource Centre, Asian Federation on Intellectual Disabilities: Illustrate Your Imagination (A Digital Literacy Programme)
2008
National Youth Achievement Award – Bronze
Singapore Soccer Challenge – 'A' Division Overall Champion
Microsoft Realizing Potential Charity Futsal – Champion (Junior)
Microsoft Realizing Potential Charity Futsal – Water Soccer Champion
2007
SAFRACS Mini Futsal Competition – Champion and 2nd Runner-up

Phone
+65 6475 1511
Fax
+65 6472 0408
Email
ts@apsn.org.sg
Principal
Mrs Liza Ow
Address
143 Alexandra Road
Singapore 159924