Programmes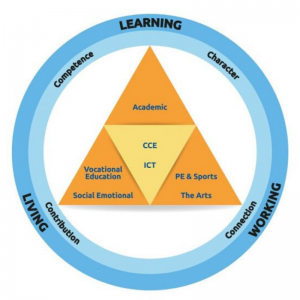 APSN Tanglin School's curriculum aims to engage students in life-long learning, meaningful work and lead independent lives.
This is accomplished by building students' competence in the core learning domains. These are Academic (i.e. Literacy, Numeracy and Science), Vocational Education, Social Emotional, Physical Education and Sports and The Arts.
Character and Citizenship Education (CCE) sets the foundation for a values-based special education to nurture character and citizenship, as well as encourage active contribution to the society.
Information Communication Technology (ICT) is a key enabler for teaching and learning for students to live connected lives and be included in the society.
Literacy
Aims at building literacy for living, learning and working in a print-rich environment where learning is integrative and each new element taught is incorporated into the whole of what was learnt before that.
Two main components:

Receptive Language (Listening & Reading)
Expressive Language (Speaking & Writing)
Numeracy
Aims at enabling students to acquire mathematical concepts and skills for everyday life and life-long learning.
Two main components:

Arithmetic (Number Sense, Whole Number Operations, Rational Numbers & Data Analysis)
Measurement (Time, Length, Area & Perimeter, Mass & Volume and Money)
Science
Aims at enabling students to see the relevance of Science to their daily lives, the society and the environment.
Key focus:

Inculcate the spirit of scientific inquiry
Nurture our students to be the inquirer
Teachers to be the leader of inquiry
Vocational Education
Aims to enable students to understand the World of Work and prepare them for further vocational education and training, work experience and independent living.
Key components:

Food & Beverage/Home Economics
Hotel Accommodation/Housekeeping
Horticulture
Retail Operations
Vocational Guidance
Social and Emotional Learning (SEL)
Aims to equip students with skills to recognise and manage emotions, develop care and concern for others, make responsible decisions, establish positive relationships and manage challenges.
Complements and enhances the effort of Character and Citizenship Education, a vital foundational component in fostering the core values of the school.
Physical Education and Sports
Aims to train and provide students with skills and knowledge to lead active and healthy lives.
Two main components:

Physical Fitness and Health Education
Games and Sports Skills Acquisition
The Arts
Provides students with opportunities to explore their interest and demonstrate freedom of expression with an element of fun, while building character and values.
Two main components:

Visual Arts
Performing Arts
School-Home-Community Partnership
Partnerships aim to enable families and communities to become informed about and involved in student development and learning. This is accomplished by increasing parents' skills and leadership, connecting families with others in the school and in the community, creating better programmes and opportunities for students, and providing family services and support.
Create an Action Team for School-Home-Community Partnership, the Parent Support Group, to develop strong school-family connections and other school goals.
Provide training for the Parent Support Group to contribute by being involved and add value to their children's learning and development.
Assist families to understand parenting responsibility to guide and support their children.
Increase understanding and cooperation between home and school via strong school-home communication.
Encourage parents to be involved in school as volunteers or as audiences to strengthen school programmes.
Collaborate with the community resources to help students succeed in school and in life.
Co-Curricular Activities (CCAs)
| Sports | Visual Arts | Performing Arts | Clubs |
| --- | --- | --- | --- |
| Athletics/Track & Field | Batik Painting | Angklung Ensemble | Multimedia Club |
| Badminton | Aluminium Tooling | Dance – TS Fusionz | ENRICH Club |
| Floorball | Sculpture | Latin Dance – TS LaTeens | |
| Table Tennis | Watercolour Painting | Percussion Ensemble – Troupe Shock | |
| Soccer | Narrative Art | Silat – The Unsung Warriors | |
| Swimming | | | |
Allied Professional Services
Comprise of a multi-disciplinary team which provides professional services in Occupational Therapy, Psychological Intervention, Social Work & Counselling and Speech & Language Therapy.
Provide one-to-one or group intervention for students and support for parents/caregivers and teaching staff.
| Occupational Therapists | Psychologists | Social Workers | Speech & Language Therapists |
| --- | --- | --- | --- |
| Gross/fine motor functions | Behavioural management | Financial assistance | Speech intelligibility |
| Handwriting | Learning intervention | Referral to external agencies | Receptive & expressive language |
| Attention & concentration | Social-emotional issues | Parenting skills | Functional communication |
| Visual perceptual | | | |
| Sensory issues | | | |
School Information
Phone
+65 6475 1511
Fax
+65 6472 0408
Email
ts@apsn.org.sg
Principal
Mrs Liza Ow
Address
143 Alexandra Road
Singapore 159924
Bulletin Board
About Us @ APSN Tanglin School
Date : 18 September 2021 (Saturday)
Time : 9.00am to 11.30am
Online via Zoom
Register via email at ts@apsn.org.sg.
Attention: Ms Pauline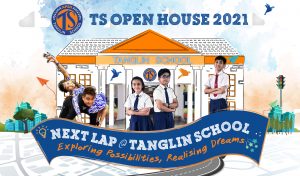 Parent KIT for SPED schools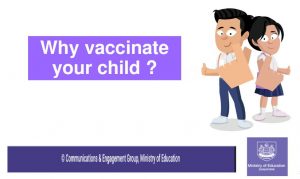 Achievements
Recipient of Goh Chok Tong Enable Awards (Promising Award) – Megan Tang Su-Ann
Recipient of Lee Kuan Yew Exemplary Student Award –  Ng Yi Gui
Recipient of MOE Masters Scholarship in Special Education – Ms Araxes Ang
Recipient Listening Educator for Advancement and Progress Award – Miss Aznita Bte Md Amin
National Youth Achievement Awards – 9 Silver and 10 Bronze awards
Lee Kuan Yew Exemplary Student Award –  Fizzy Ezlyana Bte Md Begam
Recipient of MOE Masters Scholarship in Special Education – Mr Kenneth Lai
Research & Case Studies
Seeing & Listening: A fusion of art and music education by Ms Karen Zainal and Ms Rena Ng
Cyber Wellness Adventure Virtual Reality Game by ICT Department
My AI Buddy (MAIB) by Allied Professional Department
Lesson Study: Much Ado about Nothing? by Ms Mardiana, Ms Karen Zainal and Ms Araxes Ang
Growing a community of artists in changing times: Re-imagining art education for students with special needs by Ms Karen Zainal
A sample of the expressive language performance of 7 to 21 years old APSN students (with and without co-morbid Autism Spectrum Disorder) on the Singapore English Action Picture Test by Ms Elizabeth Mui/TS and Ms Wendy Yeo/DSS
School Green Award – Yellow Flame
National Youth Achievement Awards – 10 Bronze and 1 Silver Awards
Lee Kuan Yew Exemplary Student Awards – Ahmad Mudzafar Bin Mazli
Star Raft Award from Seisa University Yokohama – Enabling Students with Intellectual Disability to Express, Enrich and Empower with Music Technology
Play Inclusive (Football) – 2 gold, 1 silver, 1 bronze medals
Play Inclusive (Floorball) – 1 gold, 2 silver medals
Play Inclusive (Badminton) – 1 gold, 1 silver medals
SDSC 47th National Athletics Championships – 2 gold, 1 silver medals
National School Games Track & Field Championship – 2 gold, 1 silver medals
SDSC Haw Par Youth Para Swimming Championships 2019 – 7 gold, 6 silver, 4 bronze medals
Special Olympics Singapore Swimming Competition 2019 – 6 gold, 3 silver, 2 bronze medals
Outstanding SPED Teacher Commendation Award – Ms Mardiana Binte Mohamed Ithnin
MOE SPED Master Scholarship Recipient – Mr Kenneth Lai Chen-Ning
MOE-NCSS Innovation Commendation Award – Make Learning Real with Augmented Reality
Community in Bloom Ambassador Award – Mr Andy Ang Hock Seng
Lee Kuan Yew Exemplary Student Awards – Lim Wen Faye, Tammy
Haw Par National Youth Para Swimming Championships 2018 – 8 golds, 8 silvers and 2 bronzes
SG National Games 2018
• Swimming – 3 gold, 1 silver and 3 bronze medals
• Athletics – 800m: 1 silver and 1 bronze medals; 400m: 1 gold and 1 bronze medals
Lee Kuan Yew Exemplary Student Awards – Muhammad Raziq Bin Azran
Singapore Book of Records – The Most Number of People Doing Aluminium Tooling
Listening Educator for Advancement and Progress Award (LEAP Award) – Mr Andy Ang Hock Seng
Star Raft Awards – Transforming Passive Learners to Active Creators with 3D Technology
Outstanding SPED Teacher Awards (OSTA) – Mrs Fanny Ong
Outstanding SPED Teacher Awards (OSTA) – Mdm Asmah Abdul Khamid
Outstanding SPED Teacher Awards (OSTA) – Ms Wong Wai Sian
Futsal Challenge – Overall Champion (Boys under 17)
Inaugural SPED Schools Swimming Championship – Overall Champion
Outstanding SPED Teacher Awards (OSTA) – Ms Azlia Irny Amin Iskak & Ms Jeyashini Kanagarajah
Outstanding SPED Teacher Commendation Award – Ms Ho Lai Mern
MOE – NCSS Innovation Award: Tanglin Business Entrepreneurship Project
MOE – NCSS Outstanding SPED Teacher Award: Ms Linda Tan
Star Raft Award from Asian Resource Centre, Asian Federation on Intellectual Disabilities: Illustrate Your Imagination (A Digital Literacy Programme)
National Youth Achievement Award – Bronze
Singapore Soccer Challenge – 'A' Division Overall Champion
Microsoft Realizing Potential Charity Futsal – Champion (Junior)
Microsoft Realizing Potential Charity Futsal – Water Soccer Champion
SAFRACS Mini Futsal Competition – Champion and 2nd Runner-up
Subscribe to our e-newsletter