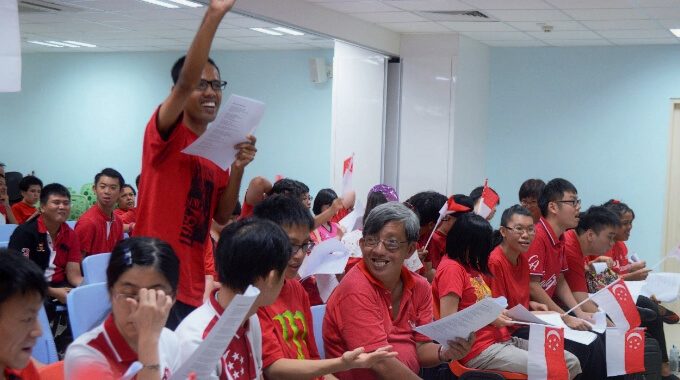 APSN CFA Celebrates National Day with Talent Show
August 9 is definitely a special date for every Singaporean as it is the momentous date when Singapore gained its independence.
Each year, APSN Centre for Adults (CFA) would have their National Day celebration at Tanjong Katong Secondary School. This year, however, they organised a special celebration for their clients in the premise of their newly established Adult Centre located at the Kembangan Chai-Chee Community Hub.
The clients sang the national anthem and the all-time favourite national themed songs, but the most memorable of it would be the "APSN CFA's Got Talent" show. The first talent show was organised years back in their old premise and they thought that it would be a good idea to do it again in their new Home. It encouraged most of their clients to participate and showcase their hidden talents. What an amazing way to celebrate our nation's birthday!