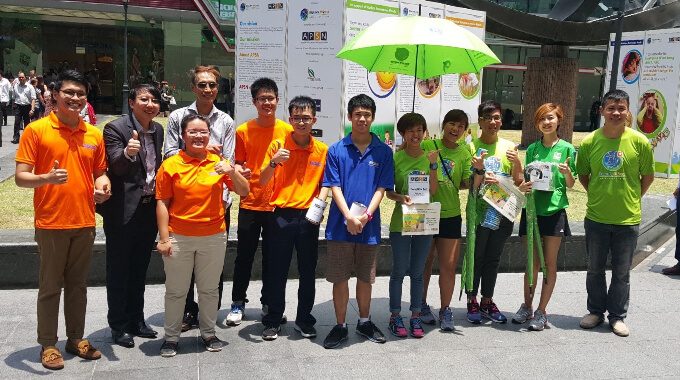 APSN and Brainy Moves support Autism Awareness Month
In support of Autism Awareness Month in April, APSN and Brainy Moves jointly organised an exhibition at the central business district of Singapore, Raffles Place from 4 to 15 April 2016. The exhibition was kindly supported by British Education Centre and the venue was kindly provided by National Parks Board.
Through this exhibition, Brainy Moves also hoped to raise funds for APSN, in commemoration of its 40th anniversary in 2016 and build greater understanding and inclusiveness in our Singapore society.
Staff and volunteers from Brainy Moves and APSN alike were present during lunch times to raise awareness for persons with special needs and the struggles faced by parents in caring for their children with special needs. Commercial handicraft items made by APSN students, cookies baked by APSN Bakery Enterprise and Brainy Moves merchandise were sold to fundraise for APSN Training and Education. A total of S$5257.40 was raised through this event.
APSN is greatly appreciative of the involvement in such a momentous project and would like to deeply thank Brainy Moves for organising and making this exhibition a huge success.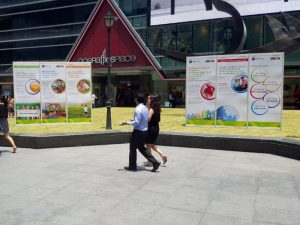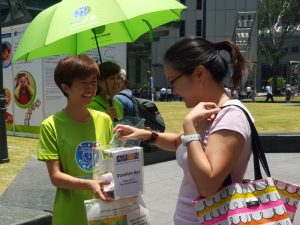 About Brainy Moves
Brainy Moves is a holistic science-based brain training programme that uses complex exercise and play to boost the brain in children and adults for better performance. Endorsed by Dr John Ratey, Associate Professor from Harvard Medical School, Brainy Moves is also effective as therapy for autism, ADHD, and dyslexia.
Developed by James Tang (who guest lectures to MOE teachers at the National Institute of Education), Brainy Moves is also conducted at preschools, primary and secondary schools to boost learning and high order thinking abilities in children. For more information, please visit www.brainymoves.org and www.facebook.com/brainymoves