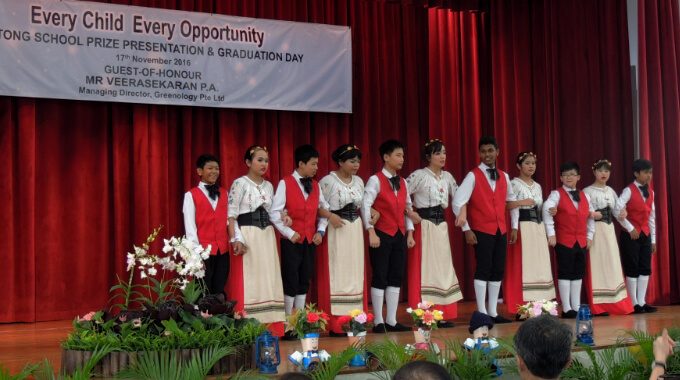 APSN Katong School Graduation 2016 — Every Child, Every Opportunity
On 17th November 2016, APSN Katong School held their Prize Presentation and Graduation Day.
The event was graced by Guest-of-Honour, Mr Veerasekaran P.A., Managing Director of Greenology Private Limited. Board members, corporate partners, APSN staff, friends and family were all present to join in the celebration of the effort and success of APSN KS students.
Tokens of Appreciation were awarded to Corporate Partners and Parent Volunteers who have given unstinting supports to APSN KS. 87 school-based awards were given out, of which functional academic awards in Literacy and Numeracy were presented to students who excelled in these two areas. Certificates were given to the graduates who will move on to the next step of their learning journey.
The day's programme was filled with vibrant performances by students of all ages and classes. It not only celebrated educational successes but also showcased the students' talents in other areas. The finale was a beautiful song, 'In this moment' sang by the graduating classes of Primary 6 and Secondary 4 students before the event draw to a closure.
We are proud of all our students and our heartiest congrats to all of the APSN KS graduates.