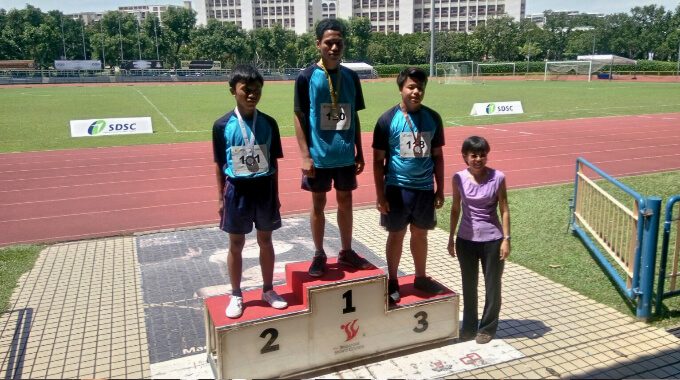 APSN Tanglin School celebrates Moments of Victory
All students of APSN schools have equal opportunity to access to a variety of sporting activities which will enhance their motor skills, social and communicating abilities, as well as improve their confidence, self- esteem, overall health and well-being. Over the years, APSN schools have groomed and nurtured many sportsmen and sportswomen who have represented the schools and the nation in a variety of sporting events.
On 20 August 2016 at the SDSC 44th National Para Athletics Championships 2016, APSN Tanglin School brought home 4 golds, 6 silvers and 2 bronzes. Muhammad Nur Ariq Bin Yaakub was awarded the Division 'B' Boys Best Individual Performance.
On 27 August 2016 at the SDSC SPH Foundation National Para Swimming Championships 2016  Muhd Raziq Bin Azran and Vanette Lim each clinched the "Division A – Best Individual Performance" for boys and girls, while the school was accorded the "Overall Best Team Performance" with 9 golds, 2 silvers and 4 bronzes. Heartiest congratulations to all the athletes and coaches on a resounding victory!