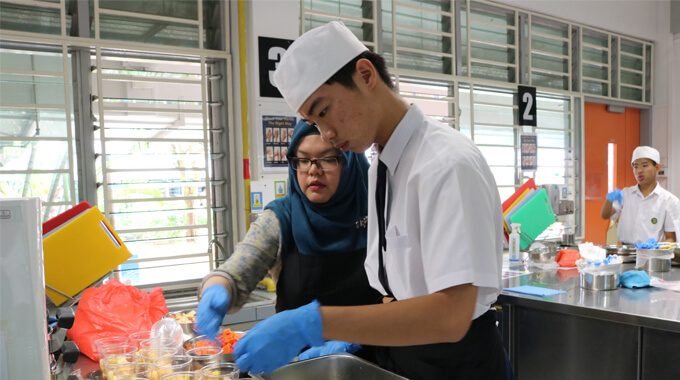 Award-Winning APSN Teacher Believes Students' Emotional Well-Being Key to Success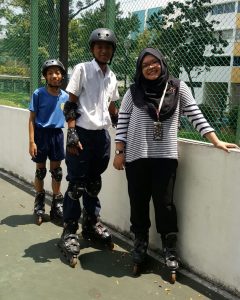 Whether it is a work immersion programme or an after-school programme started with colleagues for at-risk kids, APSN Katong School (KS) educator Ms Nur Suhaidah Bte Yusup aims to "look beyond her students' school needs and take care of their socio-emotional welfare too".
Her whole-hearted dedication to her job earned her an Outstanding SPED Teacher Award (Commendation) presented at the SPED Teacher's Day Celebrations in September 2020.
Ms Suhaidah has been in the special education (SPED) sector for 11 years and a teacher at APSN KS for over eight years.
In 2017, Ms Suhaidah – who became Discipline Mistress – started a transformational after-school programme with the other Secondary 4 form teachers at APSN KS. The programme targeted students who had high absenteeism rates, low motivation levels to attend school, and disciplinary issues.
A year later, she also co-initiated with other teachers the Work Immersion Programme where the students run their very own ThirsTEA Café. The students learn key soft skills, such as interview, communication, problem-solving and customer skills, as well as work ethics.
As a teacher, the interactions and bonds Ms Suhaidah form with her students are what drives her the most. She believes that although her students might come from different family backgrounds or face various learning challenges, one thing is constant – they are looking for someone to understand them.
She believes that her role as a teacher is not confined within the four walls of the classroom. It is her responsibility to find out more about her students and to address their other needs, be it psychologically or emotionally, which can become barriers for them to access learning. By working with them to remove these barriers, they are presented with an equal opportunity to succeed in school and life.
"Never judge a book by its cover" is a saying that truly resonates with her and how she sees her students. Every student has the potential to do great things in life, and all it takes is for someone to believe in them.
Mr Ravin Kumar, her supervisor and Head of Department at APSN KS, adds, "Over the past few years, her performance has been very consistent. She's been going out of her way to support the parents. She makes sure they are given the right support so that 'school' and 'home' are on the same page when it comes to each student. She also conducts training for the other teachers as part of their professional development."
He goes on to say that Ms Suhaidah is also someone who is very approachable. Both staff and students benefit from her help and advice – which she gives freely at any time.
A worthy award recipient indeed.
Ms Suhaidah concludes, "Personally, I'm very happy about the award. However, at the crux of it, a lot of the projects were team efforts. I've not been in the school very long and there are other teachers who have done a lot of work towards common goals. I'm humbled by these achievements."
Good going, Ms Suhaidah and Team APSN KS!