Tribute to APSN founding member Mr M K Wong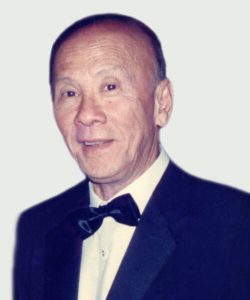 The Association for Person with Special Needs (APSN) is saddened by the death of one of our Founding Members, Mr M K Wong who passed away on 27 November 2016.
Mr Wong together with Dr Dixie Tan (APSN Past First President) and Dr Francis Chen (APSN Past Emeritus President), was a founding member of the Association. He was honoured for his long service and dedication to APSN at the APSN 40th Anniversary Gala Dinner this year.
In 1987, Mr Wong was awarded the Pingat Bakti Masyarakat for his contribution to Special Education in Singapore. In 2003, he was conferred an Honorary Life Membership of the Asian Federation on Intellectual Disabilities (AFID), one of the only seven honorary members and the only one from Singapore. The following year, he received the Public Service Star.
Mrs Liza Ow, a long-serving APSN staff and current Principal of APSN Tanglin School remembers Mr Wong as a caring person who used his professional expertise as a psychologist to help diagnose children with mild intellectual disability (MID).
We at APSN, together with his family, mourns the loss of a dedicated member of our Association.