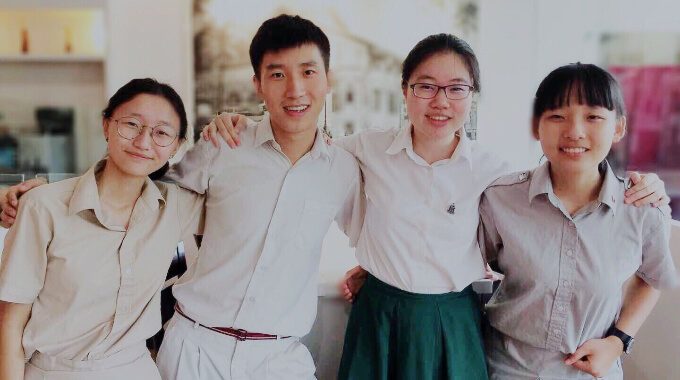 Team Super wins Citi-YMCA Youth For Causes Distinction Award for project with APSN
Four youths from Team Super were proud recipients of the Citi-YMCA Youth For Causes (YFC) Distinction Award for their project with APSN.
YFC is an initiative that promotes social entrepreneurship and community leadership development among Singapore youths through seed funding, training and volunteer mentorship for executing self-initiated community projects.
Despite months of preparation, these youths failed to execute a charity music concert twice, due to unavailable venue space. Met by setbacks, the secondary school students were devastated, but decided to get back on their feet.
We are glad they did, as they went on to raise $13,700 with a spending budget of $300 (raising over 43 times what they spent), recruited 453 volunteers, and put up a performance at APSN Tanglin School which reached out to more than 28k public members. They did so through a variety of events in 2017, such as creative busking, water games etc.
To this day, they are humbled by what they have achieved. Hoping to promote an even deeper understanding about the obstacles that beneficiaries face, the well-planned activities educate volunteers and public about the cause for intellectual disability. One of the members, Li Hao said, "The social impact of our project is not only about figures. Our ultimate wish is that the society could really understand this cause, instead of only making monetary donations."
Team leader Chen Anni said, "I am very grateful that through this programme, I now better understand the meaning of social enterprise and social causes that allow our beneficiaries to be capable of becoming integral members of society."
Looking for a memorable experience? Join the APSN-YFC programme at www.youthforcauses.com to impact persons with special needs in the community!