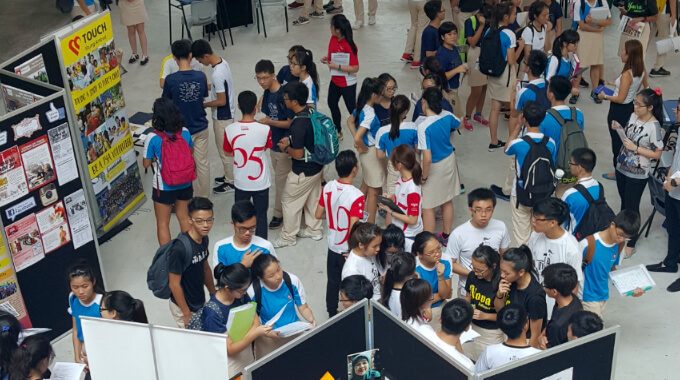 NYJC Service Learning Seminar
On 24 March 2016, APSN took part in the Service-Learning Seminar at Nanyang Junior College (NYJC).
The Service-Learning Seminar caters to JC1 cohort of about 700 students. The programme includes concurrent seminar sessions where students are exposed to the work carried out by several Volunteer Welfare Organizations (VWO) as well as an exhibition of booths by APSN and other the VWOs. Through this event, we hope to raise the students' awareness of APSN and to facilitate a better matching of their students' service-learning projects with our needs.