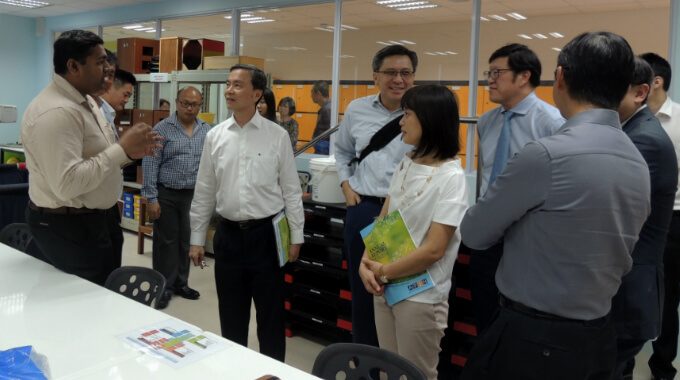 NCSS President visits APSN Centre for Adults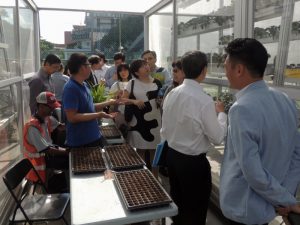 13 September 2016 marked NCSS President Mr Hsieh Fu Hua's first visit to APSN CFA premises at Kembangan-Chai Chee Community Hub. Accompanying Mr Hsieh were key members and staff of NCSS including Hon General Secretary Mr Richard Sim, Hon Treasurer Mr Robert Chew, CEO Mr Sim Gim Guan, Deputy CEO Ms Tina Hung, Managing Director of Community Chest Ms Ng Ling Ling and other key personnel.
Dr Victor Tay, our newly appointed President of APSN, welcomed the guests with an introduction of APSN and made note of the timely significance of our 40 years journey in the special needs sector. Dr Tay also highlighted APSN's achievements of our beneficiaries and staff, the key APSN programmes and the strategic direction to lead APSN as a thought leadership and advocate for the special needs sector. We are heartened to note that NCSS has initiated collaborations in research and media communications which will steer APSN's growth in this ever changing social landscape.
The visit concluded with a tour of CFA facilities such as the Bakery, Occupational Therapy Room, Vertical Farm, Kitchen and Café. They also had an opportunity to interact with Wai Loon, our CFA client who became part of our staff member, an example of APSN's drive for inclusiveness. The guests were treated to a sumptuous spread of finger food specially prepared and served by our clients for this occasion.