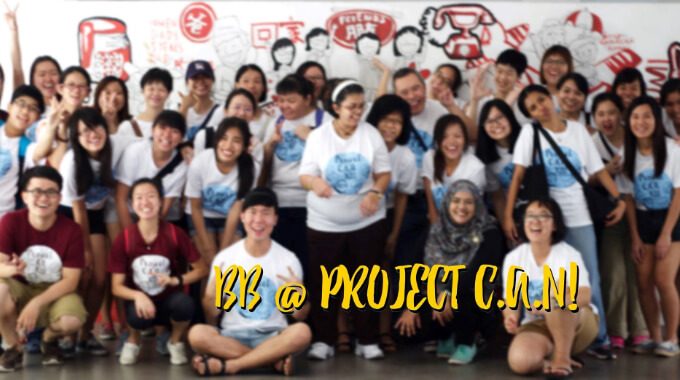 Best Buddies volunteer for Project C.A.N.
"The best way to find yourself is to lose yourself in the service of others." – Mahatma Gandhi
On 9 July 2016, Best Buddies participants volunteered with Project C.A.N. It was a day where volunteers carried out door-to-door collection of canned food and dry rations from the residents in Ang Mo Kio.
Project C.A.N. stands for Project Collection in Aid of the Needy, and is one of the seven Special Projects under NUS Students' Community Service Club (NUS CSC). It is an annual project started in year 2004. The aim of the project is to provide relief to the needy in the form of food rations, daily necessities and basic services.
Through this volunteering opportunity, we hope to educate APSN alumni and clients that they can also help others instead of just being the receiving end. We strongly encourage clients and alumni to step up and contribute back to the community through volunteering.