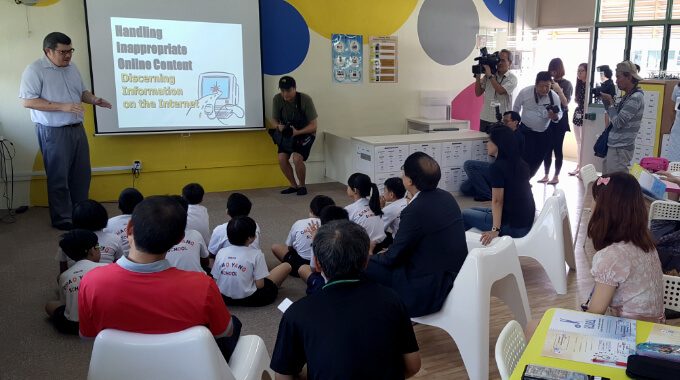 Singtel Introduces cyber wellness toolkit for special needs students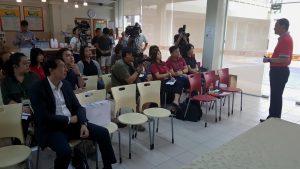 On 12 October 2016, Singtel held a media launch of their customised programme for special needs students at APSN Chaoyang School.
Mr Andrew Buay, Singtel Vice President of Group Corporate Social Responsibility was there to give a welcoming speech at the media launch. The media and APSN reps were also there to understand more on the cyber wellness toolkit.
Currently there is no official curriculum for cyber wellness in SPED schools. Having worked with SPED schools through the Singtel Touching Lives Fund over the last 15 years, Singtel  worked collectively with SPED Principals and teachers to come up with lessons plans that are suitable for special needs students.
"As an integrated school for the special needs from primary to vocational senior school, APSN leverages technologies to overcome learning disability through mobile learning, gamification, robotics and augmented reality. This new opportunity however presented new risks to unwary students who are vulnerable to the ungoverned side of cyberworld. It is a timely move to launch the Singtel cyber wellness toolkit," said Dr Victor Tay, APSN President.