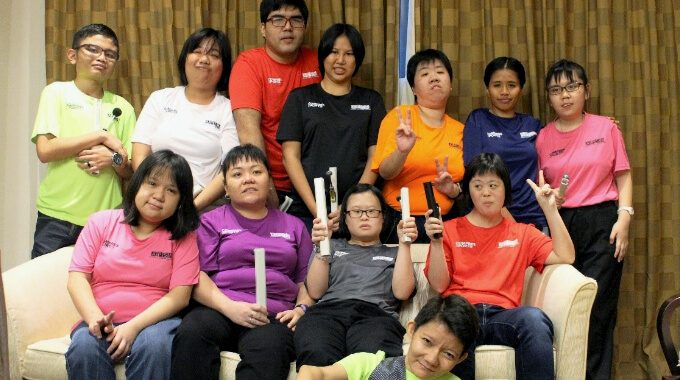 APSN Hand Chimes Ensemble performs at MSF Volunteer Awards 2016
"I'm nervous, I'm scared" – those were the words uttered by our performers from APSN Hand Chimes Ensemble before they went up to shine on the stage. But neither anxiety nor negativity manage to hold back our 13 alumni and clients from performing for MSF Volunteer Awards 2016 on 4th November 2016.
It was definitely a night to remember for some of our performers as it was their first time performing for a special event held at Grand Corpthorne Waterfront hotel. It started out with only Hand Chimes instrument being and now the APSN Hand Chimes Ensemble has progressed on to the next level with performers playing various instruments such as Cajon, Maracas and Keyboard. We hope that by showcasing their gifted talents, it would help in promoting awareness and at the same time open doors for future performing opportunities.