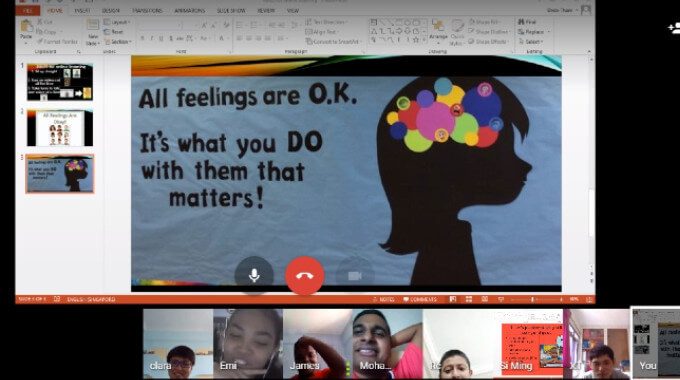 Tailored Support for Overnight, Online Teachers
Teachers across the board have said that it is definitely "more work with Home-Based Learning (HBL)". APSN Adult Programmes' curriculum developers like Siti Hajar Ali and Dede Tham can attest to this.
Empowering Staff
Ms Hajar is an Instructor and curriculum developer for all the vocational training programmes for Retail, Bakery, Kitchen, Horticulture and Café. For HBL, she collaborated with several APSN Instructors to create their visual aids and customised training to suit their home settings. They were not used to being "online teachers", as they are usually more hands-on in training. Ms Hajar gave them some guidelines and made corrections on what they prepared.
Some of the materials are based on current lessons that they have created before for the classroom. Ms Hajar helped tailor the materials to the online classroom setting. Visual aids are usually several pages long, so Ms Hajar simplified all the visual aids for each lesson to just one page for the online quizzes – which are based on the vocational skills, such as checking the expiry dates of food, or life skills, such as money-counting.
This was to also make it simple for the caregivers who are acting as "overnight teachers". Additional knowledge on caregiver training and resources were provided by our Allied Professionals and Alumni Services team. Trainees, staff and caregivers emotional health were taken into consideration on the developing of curriculum.
"When I go into the online system to check in on the quizzes, I am gratified to see the trainees participating and the caregivers' feedback is that the materials help to engage their child. All the hours spent brainstorming on these learning materials were really worthwhile. Also, when I see some of the instructors stepping out of their comfort zone to try creating the online visual aids, I feel really happy for them," says Ms Hajar.
Equipping Caregivers
Ms Dede Tham (also an Instructor and curriculum developer with APSN Adult Programmes) says that the parents required different support levels. "We had to customise the materials according to their needs. The trainees' attention spans also varied. Some could last one hour; others, just 10 to 15 minutes at a time."
Ms Tham and her team empowered caregivers to become "natural supports", as the APSN instructors could not be there themselves. "We wanted to leverage on the natural support in the family to do HBL. This means that family members were equipped to provide mentoring, supervision and training to help beneficiaries expand their capabilities."
Natural supports are particularly effective because they enhance the social participation and acceptance of an employee with special needs in the workplace. They tend to be more permanent, consistent and readily available than paid supports, thereby, helping our beneficiaries keep their job and maintain workplace skills.
Ms Tham concludes that the Circuit Breaker measures resulted in increased social vulnerability for the trainees as most of their jobs were disrupted. "The HBL helped to upskill them, keep them engaged, and provide supervision, so that they can contribute back to society when the Circuit Breaker ends. Curriculum development is a lot of work, but is also very meaningful."
APSN Adult Programmes instructors shared HBL learning materials with one another.