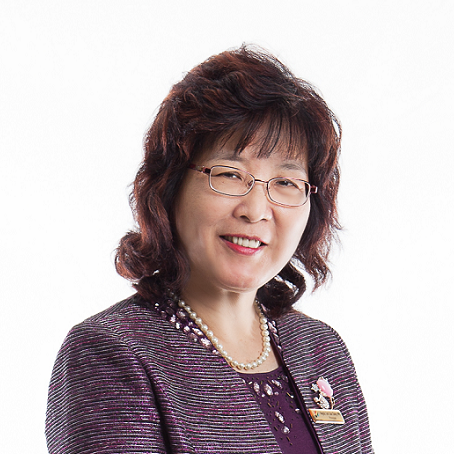 Mrs Angela Lee is currently the Principal of Chaoyang School. Prior to joining the APSN family, she was the Principal of the Rainbow Centre Yishun Park School for 6 years and the Vice-Principal for Kranji Primary School for 5 years.
Angela holds a Bachelor in English Language and Literature from the Singapore Institute of Management. She has also completed her Diploma in Department Management and Special Education Leadership Programme with the National Institute of Education, as well as the Social Leadership Programme with the National Volunteer & Philanthropy Centre (NVPC) in 2013.
Angela is a member of the Singapore Academy of Principals, National COMPASS Council and serves in the Child Abuse Reporting Guide (CARG) steering committee. She is also the recipient of several National Day Awards; The Commendation Medal, The Long Service Medal and the Public Administration Medal (Bronze).