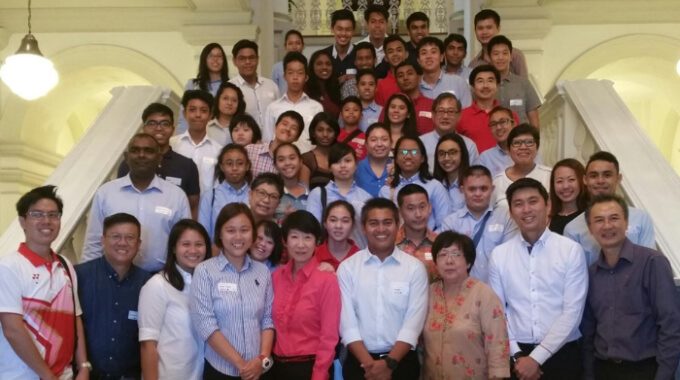 Special Olympics Singapore goes to the Istana
It was a special reception for the athletes and officials from the 2015 SO World Summer Games and the ASEAN Para Games (APG) to recognize the teams' outstanding performance at the two recent Games.
16 student athletes from APSN schools, namely APSN Tanglin School (TS) and APSN Delta Senior School (DSS), were part of the cohort at the Istana. Notably students from APSN DSS such as Suhairi, Michelle, Shamira and Safik took part in both the World Summer Games and ASEAN Para Games. Apart from enjoying good food and kinship with fellow athletes, some were lucky enough to have their pictures taken with the President and Mrs Mary Tan.