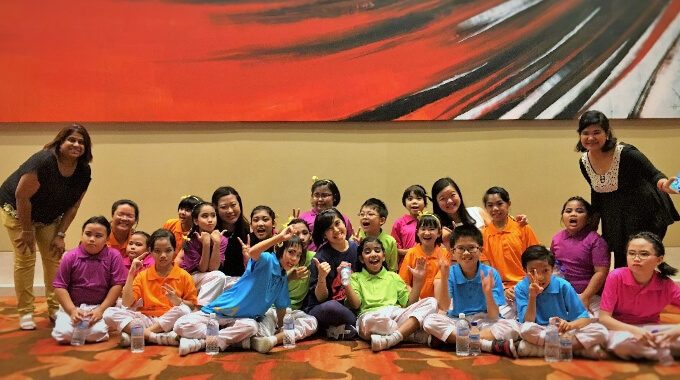 Private Charity Auction at Marina Bay Sands
On 14 April 2016, UNMO Group and Genesis Global Gems & Jewellery (Singapore) Pte Ltd held a private charity auction event organised by Linear Dots Production Pte Ltd at Brioni in The Shoppes, Marina Bay Sands.
APSN would like to thank them for giving us the opportunity to educate others about persons with special needs and the opportunity for our students to perform two songs for them.
This charity auction raised a total amount of $9,715.44 for APSN training and education. We are proud to have Merry Melodies, APSN Chaoyang School choir to perform for the guests. They sang,"I have a dream" and "Fireworks". The students and guests have thoroughly enjoyed this evening through the performance and networking session.
Once again, APSN would like to express our heartfelt gratitude to the organisers for planning this event.