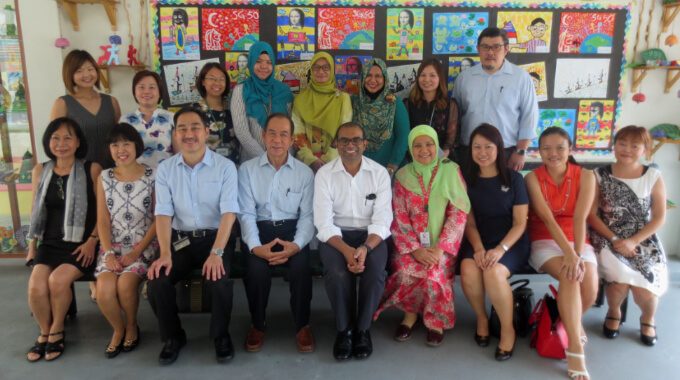 Dialogue Session with Dr Janil Puthucheary at APSN Chaoyang School
On 25 May 2016, Dr Janil Puthucheary, Minister of State, Ministry of Education & Ministry of Communications and Information, and representatives from MOE and NCSS visited APSN Chaoyang School (CYS) for a dialogue session with the staff. It was the first time Dr Janil visited an APSN school. Representing APSN at the dialogue session were APSN President Mr Chan Chee Keong and APSN Honorary Secretary Mrs Ruby Cheah.
Dr Janil and the representatives of MOE and NCSS took the opportunity to share the direction the government is moving with regards to its involvement in the Special Education (SPED) sector. Staff of APSN CYS brought up issues on creating public awareness about people with special needs, professional development, career progression, staff welfare and recognition.
There was also mention of respite for parents who are the sole caregivers of their children with special needs.  The responses from Dr Janil and representatives from MOE and NCSS were very encouraging. It was altogether a productive session and we are hopeful that much progress will be made in the future.