School Information
Principal
Mdm Ng Puey Koon
Address
900 New Upper Changi Road
Singapore 467354
Phone
+65 6445 8027
Fax
+65 6445 6313
Email
ks@apsn.org.sg
Bulletin Board
The Public Talk is organised for parents who wish to know more about APSN – Katong School for students, 7 to 16years old with Mild Intellectual Disability. The talk will provide an overview of APSN, APSN's educational pathway, the School's key curriculum programme, admission criteria and application process.
Due to COVID-19 Circuit Breaker, all Public Talks and Student Admissions are on hold.

For admissions, please email application form to Amizah Binte Othman amizah@apsn.org.sg and Chang Wei Ling chang.weiling@apsn.org.sg.
APSN Katong School will consider the applications from applicants aged 6 to 16 years (as at 1 Jan of year of admission) who fit the school's disability profile based on professional diagnosis and assessed needs.
Parents and Partners Network
Resource Packages for Parents
Programmes
In alignment with MOE-SEB SPED curriculum framework, APSN Katong School's Learning Domains covers the key areas of Academic, Daily Living, Physical Education and Sports, Social-Emotional, The Arts, and Vocational Education. With Character and Citizenship Education (CCE) as the foundation and Information and Communication Technology (ICT) as an enabler for teaching and learning, APSN Katong School aims to provide every student with a holistic, meaningful and purposeful journey during their time with us.
In APSN Katong School, the functional academics curriculum consist of the three key areas of Functional Literacy, Functional Numeracy and Science. The three key areas aims to develop students' competencies in the following areas through various pedagogical approaches and instructional strategies.
[Photo Gallery 1]
Through Reading Mastery (RM), Shared Book Approach (SBA), Modified Language Experience Approach (MLEA), students are equipped with the necessary skills to become Avid Readers, Confident Communicators and Expressive Writers.
[Photo Gallery 2]
Functional Numeracy curriculum adopts the RICH approach to make learning math concepts Relevant, Interesting, Collaborative and Holistic. Through approaches such as Concrete-Pictorial-Abstract (CPA) and Improving Confidence and Achievement in Numeracy (ICAN), students are equipped to be Problem Solvers and Logical Thinkers who can meaningful make Meaningful Connections in their daily experiences.
[Photo Gallery 3]
The Science curriculum offered to students from Primary 4 to Secondary 2 aims to provide the opportunity for students to understand more about the world around them. Through inquiry-based approach, students are provided experiences to become Explorers with Flexibility to Respond to and understand the environment.
[Photo Gallery]
Daily Living curriculum in Katong School focuses on equipping students with essential skills such as food preparation, personal hygiene and grooming, independent travelling, and accessing community facilities to ensure our students can have access to participate in Independent living with Quality of Life.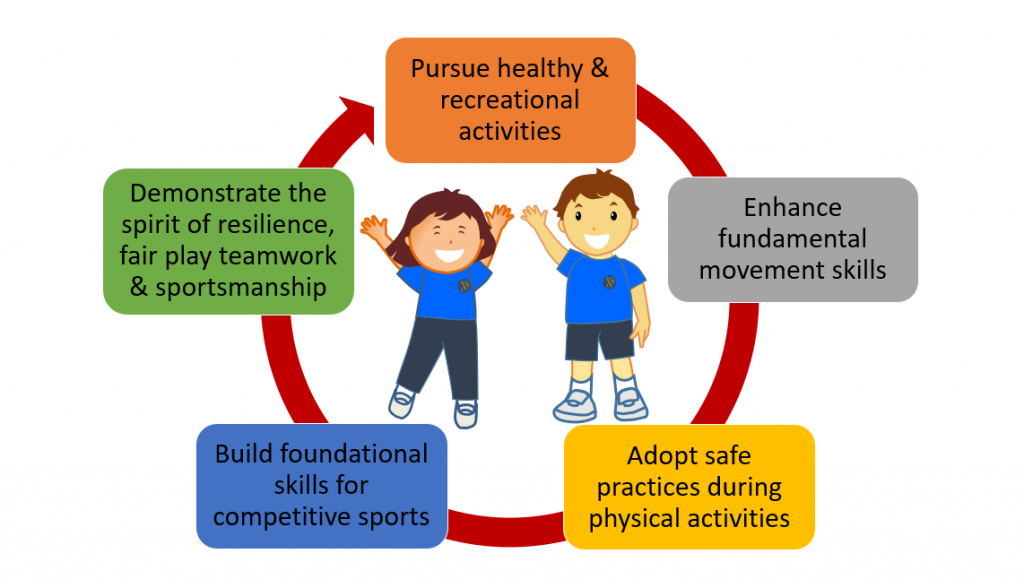 Through Physical Education (PE) and Co-Curricular Activities (CCA), students in APSN Katong School are given the opportunity to develop a foundation towards a Healthy and Active lifestyle with Resilience. Throughout their learning journey with us, students participate in various activities ranging from sports & games, uniform groups, and performing and visual arts.
[Photo Gallery]
To nurture the talent of every child, APSN Katong School provides a vibrant aesthetics programmes, Visual Arts (VA) and Performing Arts (PA). Through these initiatives students have the opportunity to not only express themselves, but to be able to participate in Community Inclusion through the Talents.
[Photo Gallery]
Social Emotional is a key aspect of our students' development to ensure they are Socially Competent Self-Regulators. Through role-playing, perspective taking and explicit teaching of coping skills, students have meaningful activities to ensure they are equipped with the knowledge and skills to manage their well-being, relationships and integration into the community.
Work ready, Active Contributors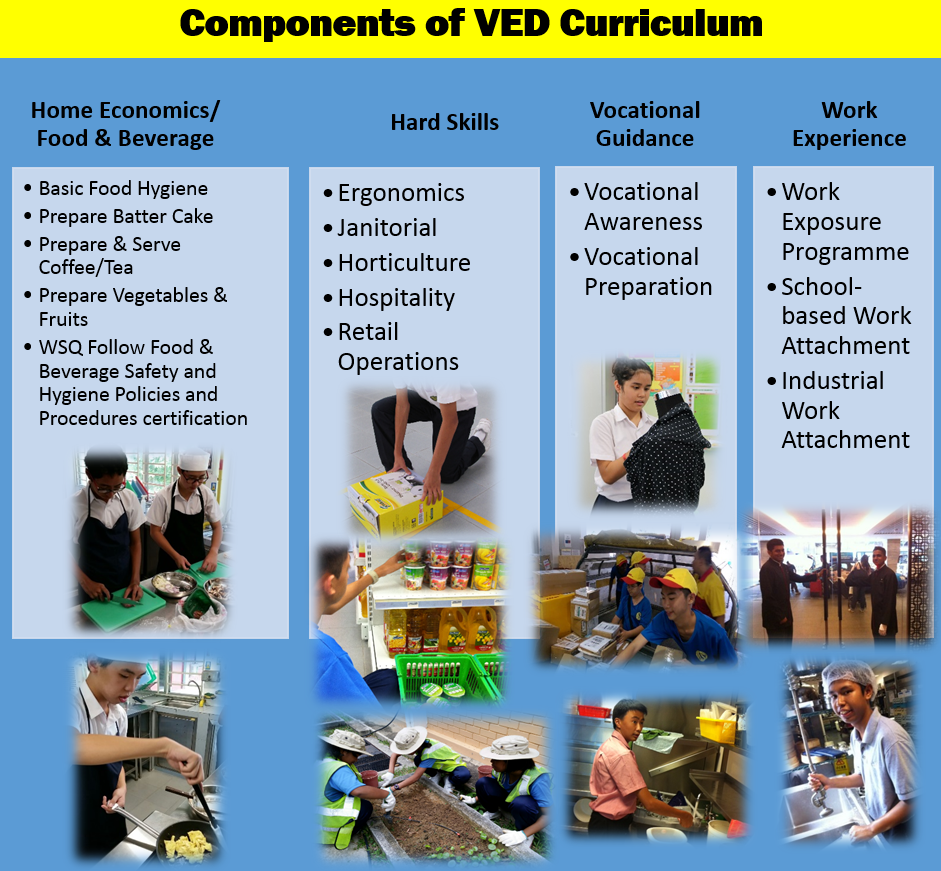 Transition Programme (TP)
[Photo Gallery]
As we prepare students for transition to post-secondary vocational training and employment opportunities, TP plays a key role in engaging and collaborating with key stakeholders to ensure students are well-equipped and prepared as they head towards the next chapter of their learning journey. The key feature of transition planning in Katong School is giving students a voice in decision-making in collaboration with key stakeholders such as parents, teachers, and allied professionals.
Click on the orange dots to toggle between OUR STARS and OUR GEMS.
OUR STARS
Our Journeys, Our Stories
Melvin Kwek – Sec 3/4 (15 years old, 2020)
[Photo]
Melvin joined APSN Katong School when he was nine years old as a shy and withdrawn child. He had difficulties expressing himself and it hindered his learning. Through therapy sessions with the school's Speech Therapist, as well as the functional curriculum set in place, Melvin made significant progress over the years. His confidence grew as he improved in his speech. He is now able to articulate and convey his thoughts clearly. He is more sociable and is well-liked by his peers. He developed a keen interest in technology and took up robotics CCA. His resilience to overcome his struggles was evident in his determination to learn and equip himself with new skills. Melvin represented the school in the 2019 First Lego League Challenge and his team clinched the 'Overcoming Adversity' Award.
Muhammad Hafazha – Sec 2/4 (14 years old, 2020)
[Photo]
The school's curriculum and student leadership development opportunities contributed significantly to Hafazha's development. In spite of his initial struggles in transiting from the mainstream school to APSN Katong School, Hafazha leveraged on all learning opportunities to uplift himself. He made remarkable progress, especially in the area of Vocational Education (Voc Ed). The diverse exposure from the Voc Ed curriculum has sparked Hafazha's keen interest not only in learning new skills, but also in guiding his peers who needed more support. Character and Citizen Education in the curriculum has also inculcated a good sense of responsibility and directed him to always extend a helping hand to others. As an Assistant Head Prefect, Hafazha is held in high regard by his peers and he leads the school daily in reciting the national pledge. Hafazha is looking forward to new learning as he gears towards post-secondary education and work-related opportunities.
Alisha Hadirah – P6/3 (12 years old, 2020)
[Photo]
The true essence of learning takes place when one is able to transfer and apply learning beyond the walls of the classroom. A keen learner, Alisha has shown at the age of 12, the capability and competence in applying her learning and skills attained in school back at home. Besides helping out with household chores, Alisha also guides her two younger siblings in developing their daily living skills. The functional curriculum and programmes in school have provided Alisha with the platform to pick up daily living skills and to meaningfully apply them at home. Being a good role model for her two younger siblings and exemplifying school values as one of the Assistant Head Prefects, Alisha has shown that with commitment and resilience, students from SPED schools can play an important role in the community and society.
OUR GEMS
Our Journeys, Our Stories
Outstanding SPED Teacher Award 2020 – Ms Nur Suhaidah Binte Yusup
Ms Nur Suhaidah was awarded the prestigious Outstanding SPED Teacher Award (OSTA) 2020 (Commendation). As a dedicated teacher, she not only goes the extra mile for her students but creates a strong collaborative partnership with key stakeholders such as parents and caregivers. Ms Suhaidah strongly believes that her role as a teacher is not confined with the four walls of the classrooms, and her dedication has seen her remove barriers to help students achieve their dreams and goals. As she strongly believes, "Every student has the potential to do great things in life, and all it takes is for someone to believe in them."
From Volunteer to Staff – Mrs Lynette Ee
Starting off as a volunteer in APSN Katong School, Mrs Lynette Ee shared a close bond with the students she was supporting. With the meaningful programmes in place for students, providing them a holistic experience, Mrs Ee made the decision to join us as a staff and she never looked back. As a teacher aide, she continues working closely with students and finds joy in being able to bring a smile to their faces, especially when they succeed in their goals and dreams.
Overcoming Adversity during Home-Based Learning – Mr Jose Samar & Ms Gan Hui Hoon
Read how Mr Jose Manuel and Ms Gan Hui Hoon adjusted to the mountain load of changes that greeted APSN students, parents and staff alike, when mandatory Home-Based Learning (HBL) was announced to be implemented in early April:
Our Achievements
MOE-NCSS Innovation Award (IA)
[include description of award?]
2020 – Sensory Experiences for Students in APSN Katong School
MOE-NCSS Outstanding SPED Teacher Award (OSTA)
[include description of award?]
2020 – Ms Nur Suhaidah
2016 – Ms Tay Wan Ting
2012 – Mrs Lynette Yeo
2011 – Mdm Choo Pee Ling
Listening Educator for Advancement and Progress (LEAP) Award
[include description of award?]
2020 – Mrs Joanne Pinto
2018 – Mrs Stella Ho
2017 – Ms Sharmala Sangar
Sustaining Toilets as Restrooms (STAR) Award
[include description of award?]
2020 – Mrs Joanne Pinto
2018 – Mrs Stella Ho
2017 – Ms Sharmala Sangar
Subscribe to our e-newsletter