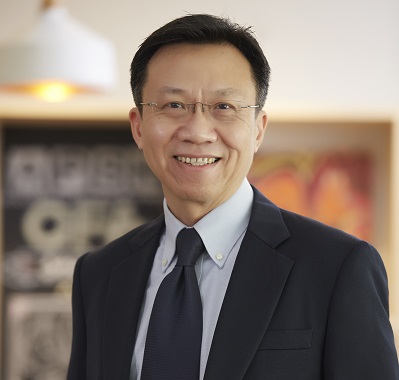 Mr James Ng is a Board Member of the Association for Persons with Special Needs (APSN) since 2016. He began volunteering with APSN in 2014 as a member and is currently the Chairman for the Nominating Committee, as well as a member of the Centre for Adults Committee.
James is the Director, Principal Coach and Chief Trainer of Insights Associates Pte Ltd, a company that offers training, coaching and consultancy services to help individuals and enterprises create impactful, meeting-room style presentations that persuade and drive actions. He has more than 25 years of experience in key management roles, ranging from Marketing & Communications, Corporate Development & Strategic Planning, Merger & Acquisition, Business Development & Sales, Sales Operations as well as Strategic Accounts Management, focused primarily in Enterprise Business segment.
Prior to joining APSN, James has held positions in Economic Development Board (EDB), NCS, ASE Investments, ST Engineering, as well as running a software start-up.  He also has substantial overseas experience, having worked in the USA and China while he was with EDB and NCS respectively.