The first-ever APSN Virtual Run 2018 received community-wide support for persons with special needs. Ranging from running enthusiasts, to different interest groups and corporate partners; many of whom were first-time supporters.
Over the 6 weeks, 193 participants ran a distance of over 2,281km for persons with special needs. We thank all participants for your efforts toward this special event!
The run was organised for the public to impact the lives of persons with special needs, via running to raise funds. This was an opportunity for participants to push the boundaries of their abilities, and step out of their comfort zone.
One such participant was 33-year-old Ms Stephanie Chin. At her heaviest, she weighed 99kg, but decided to shed the kilos and get fit. Since April 2017, she has lost 30kg – and this run is a motivation for her to train even more! She says, "Anyone can do charity, but this event makes it more beneficial. I hope to bring more awareness about what APSN does, and for more companies to employ persons with special needs."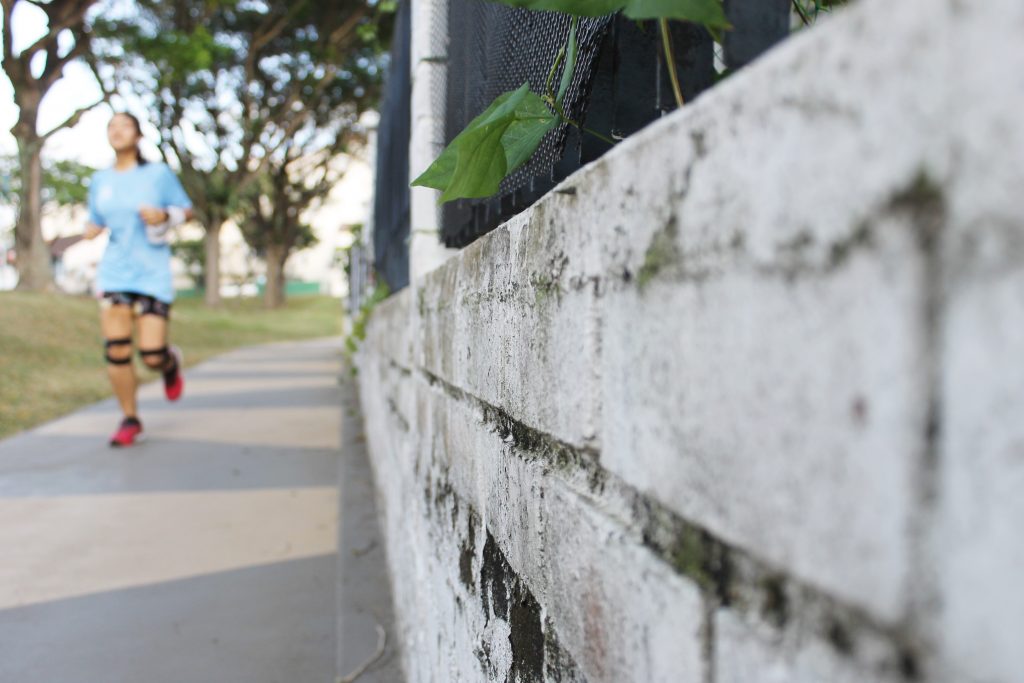 One supporter of the run was APSN's own alumni, Suhairi Suhani. Track and field para-athlete Suhairi fronted the campaign. As an alumnus, he is proud to do his part and hopes for more persons with special needs to shine through running and sports.
This event is supported by the Singapore Disability Sports Council and ONEathlete through their outreach measures.
The six runners are namely Dr Mok Ying Ren, Dr Ashley Liew, Banjamin Quek, Evan Chee, Ben Moreau and Benjamin Ooi. In total, they have collectively ran more than 100km for the APSN Charity Virtual Run 2018.
Double SEA Games Gold Medalist and National Marathoner, Dr Mok said "As we rally the running community together for more events, this is one group we can't neglect. By integrating persons with special needs or mild intellectual disability, and raising awareness of their challenges, I hope we become an increasingly inclusive society through running."
One of the athletes, Dr Liew, has volunteered with APSN during his schooling days. He recalls interacting with the students at APSN Katong School over games, and bringing them out on excursions. Now as a National Marathoner, and while preparing for his Tokyo Marathon, he sees this as another golden opportunity to give back to a worthy cause.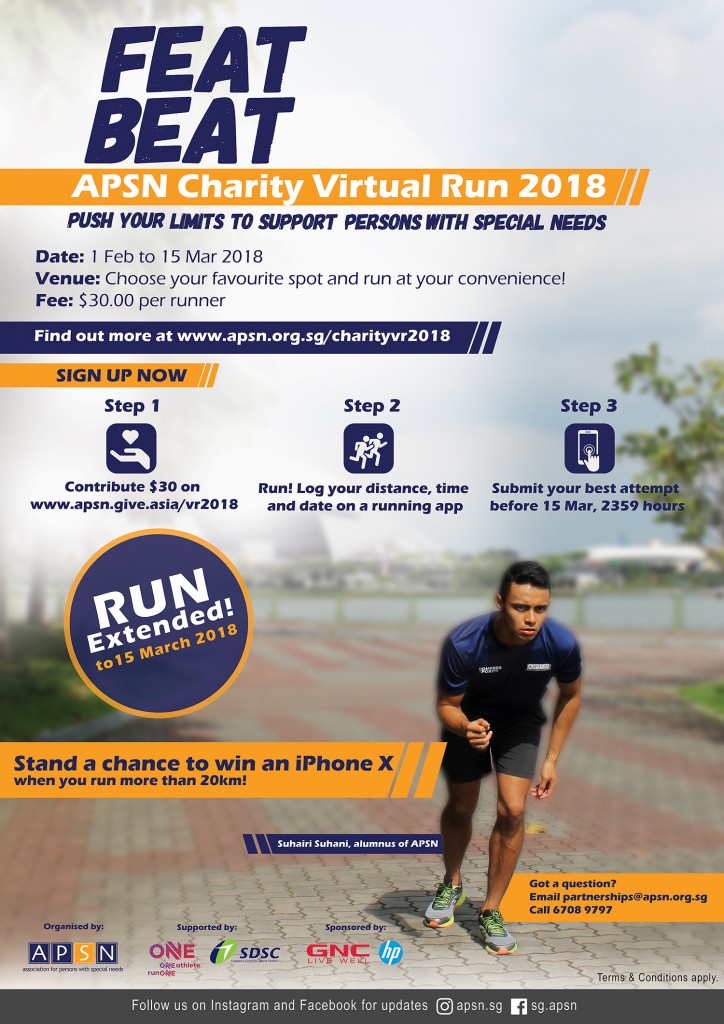 The Winners of APSN Virtual Run 2018 were announced on 23 March 2018 after the event commenced on 15 March. View the post here.
Funds raised were channelled into improving training programmes and educational services provided by APSN, to reach over 5,000 beneficiaries and alumni across our four Schools and Centre.