APSN Charity Dinner 2018 was a night to remember for partners, donors and friends! Themed 'Enabling One Community', APSN Charity Dinner 2018 sought to advocate an inclusive society where persons with special needs could be empowered to achieve their fullest potential and participate meaningfully as integral and contributing members of society.
With Co-Presenter Marina Bay Sands, we pulled off the prelude to realising our vision – of building an APSN Community and College (ACC) which will provide beneficiaries with a comprehensive suite of lifelong education and care. Through the various activities and performances at the dinner, the APSN students and trainees were also able to showcase their talents and abilities.
The occasion was graced by Mr Desmond Lee, Minister for Ministry of Social and Family Development and attended by more than 250 guests comprising corporate partners, donors, volunteers and beneficiaries. The event was held at Sands Expo and Convention Centre at Marina Bay Sands.
At the event, Minister Lee shared that "One key recommendation in the Third Enabling Masterplan is for us to strengthen efforts to provide lifelong learning opportunities for persons with special needs." APSN also unveiled its vision and plans of building the ACC.
This plan aims to be the first of its kind in Singapore, with a continual focus on lifelong education and care for our beneficiaries. ACC encompasses a wide range of facilities under the four pillars of "Live, Learn, Grow, Play", which focuses on the core aspects of our beneficiaries' lives. The main features of ACC are a fully equipped Healthcare Enclave, Sports Hub and the provision of a One Stop Advisory solution. With these offerings in place, our beneficiaries will experience a unified, inclusive environment where they will learn and engage with individuals from various communities.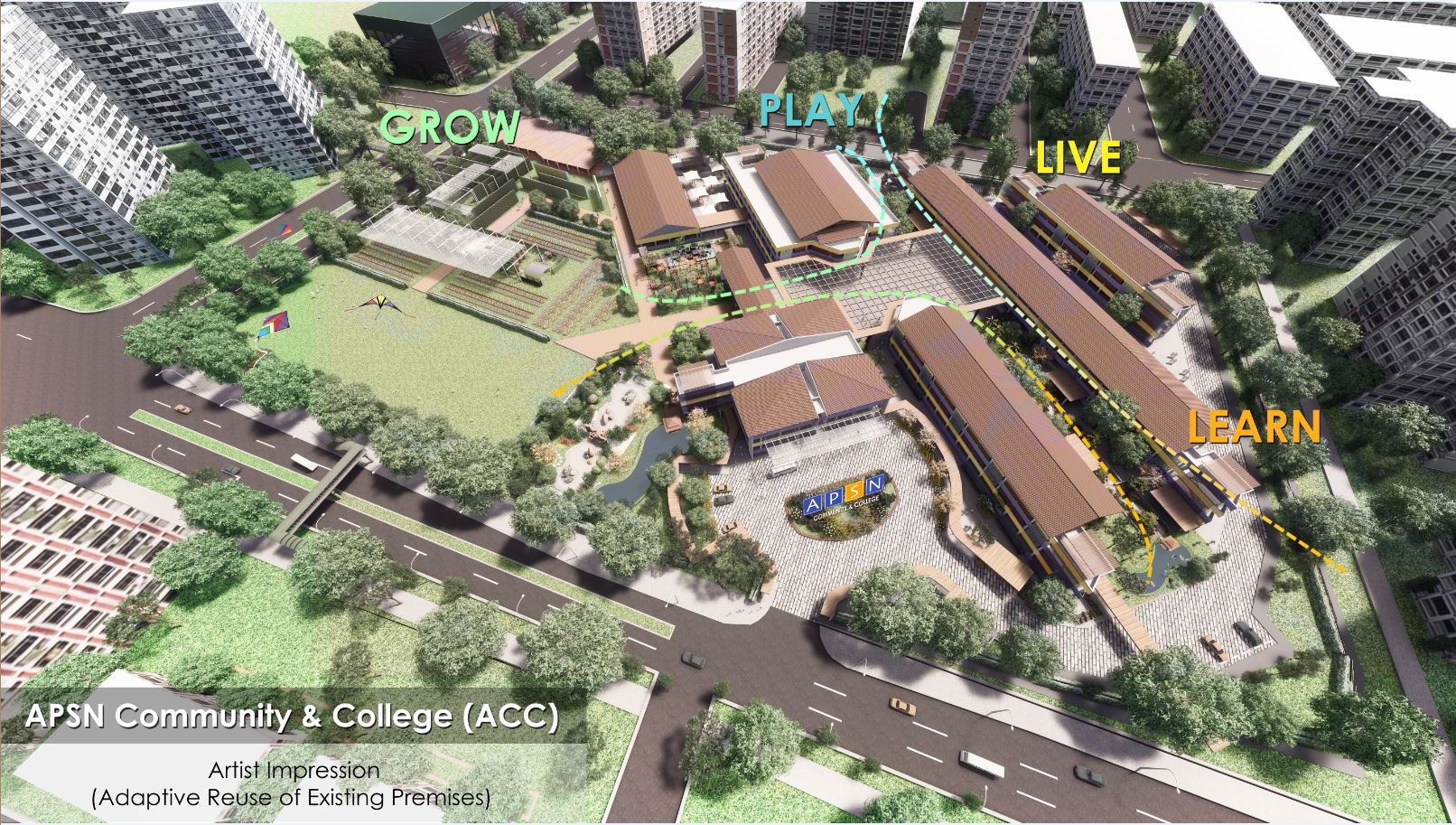 In support of the ACC vision, Marina Bay Sands also made a S$160,000 contribution to APSN as part of its 2018 Sands for Singapore Charity Festival. A cheque reflecting this amount was presented during the dinner by Marina Bay Sands' Vice President of Security, Mr Tan Puay Kern, to APSN.
The S$160,000 will go towards the development of ACC's curriculum and facility, which will address the current lack of educational and skills enhancement opportunities beyond secondary level for persons with special needs. It will also set a path to higher education for APSN's existing population of 1,200 beneficiaries across its five schools in Singapore.
George Tanasijevich, President and Chief Executive Officer, Marina Bay Sands, said: "Our journey with APSN has allowed us to develop an in-depth understanding of the organisation's mission and priorities. It was natural for us to respond instinctively to a need that will make a positive difference. We know that our contribution of S$160,000 to support the ACC will go a long way to plug an educational gap for the special needs community in Singapore. Our friends at APSN have done a great job in leading this initiative, and I wish them all the best for the project."
The funds raised were to empower lives, in support of persons with special needs.