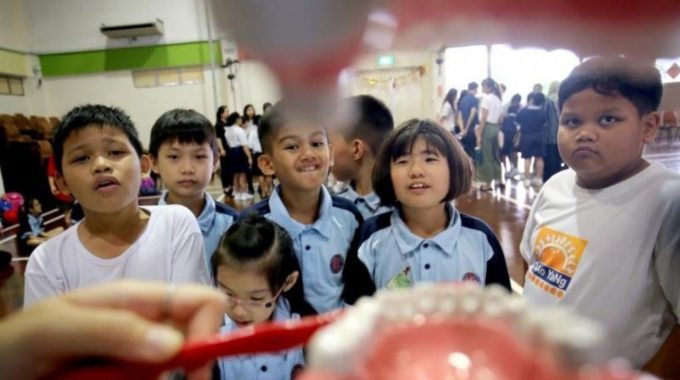 Nanyang Polytechnic Students Educate APSN Chaoyang School Students on Oral Hygiene
Early this year, a group of 24 Nanyang Polytechnics (NYP) students conducted an oral hygiene programme for APSN Chaoyang School's primary four cohort.
This initiative was implemented as part of a school module for the Dental Hygiene and Therapy students, where they are required to provide oral care services to persons with special needs, and is a repeated collaboration between the two institutions.
Several stations, comprising the teeth model, flash cards and various drink bottles were used to educate the students on the different aspects of oral hygiene. Other than imparting these knowledge to the primary four students, this event was also a hands-on opportunity for NYP students to interact and communicate with children with mild intellectual disability.
Through such initiative, APSN Chaoyang School also hopes to strengthen the partnership and relationship with mainstream institution and its community.